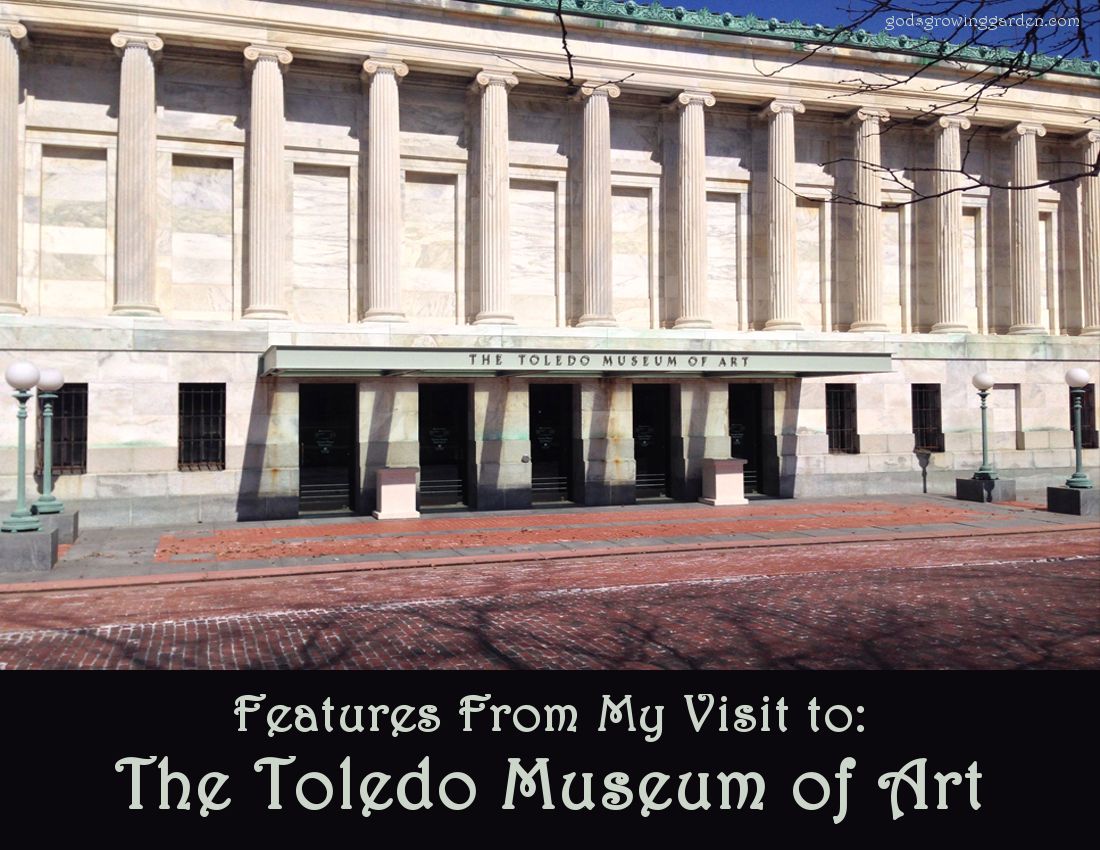 Features From My Visit to: The Toledo Museum of Art - #17
TMA (Toledo Museum of Art) is one of my favorite places in Toledo, Ohio. I first visited this beautiful museum when I was in high school in Canada. I grew up in the Windsor area and I was privileged to go to a high school with an advanced art program. We actually visited the TMA twice throughout my high school career. I had no idea when I was a teenager that I would actually marry an American and then settle in the Toledo area! I now visit my favorite museum once a year.
I will be featuring a few pieces from the TMA each month.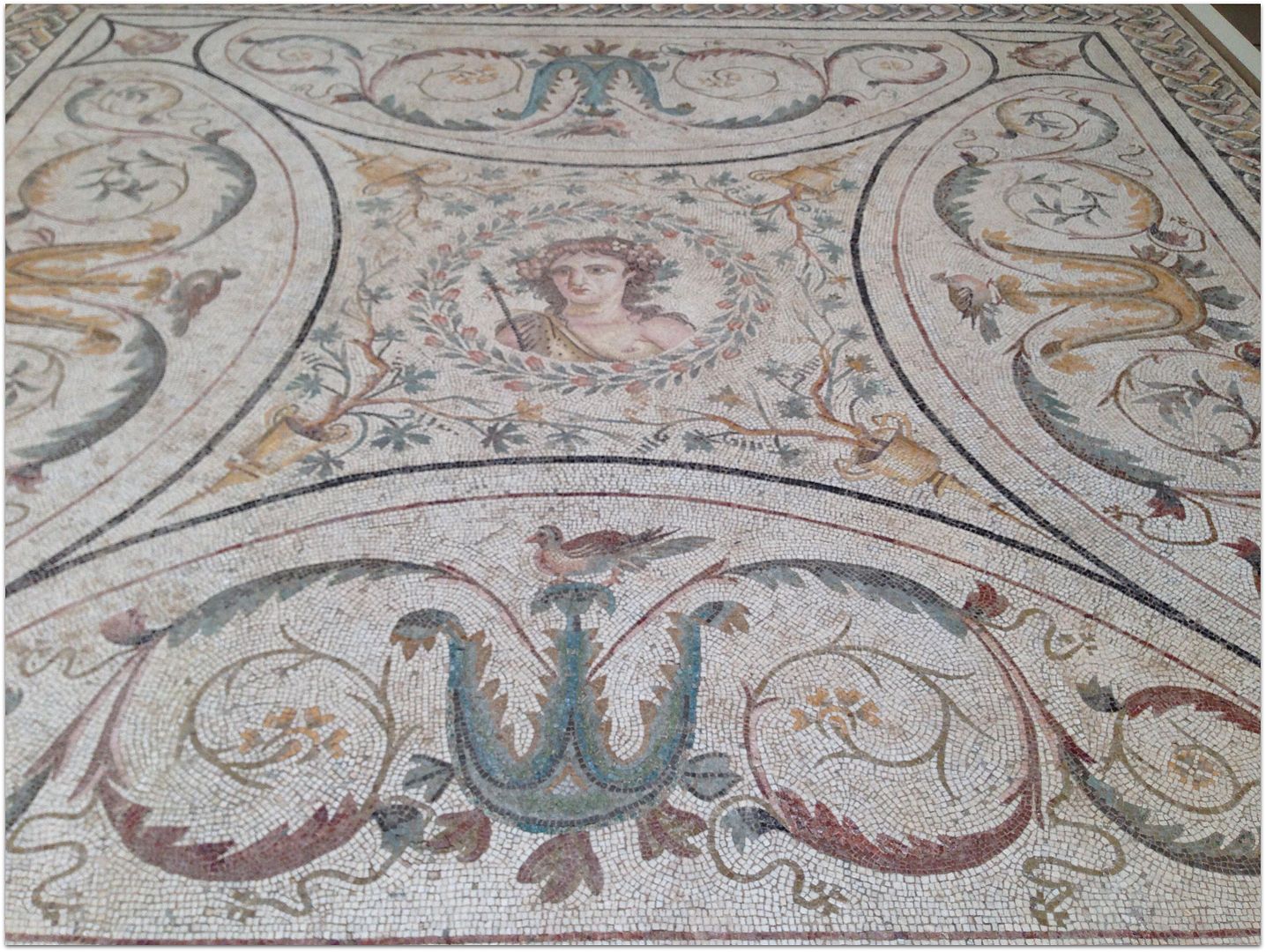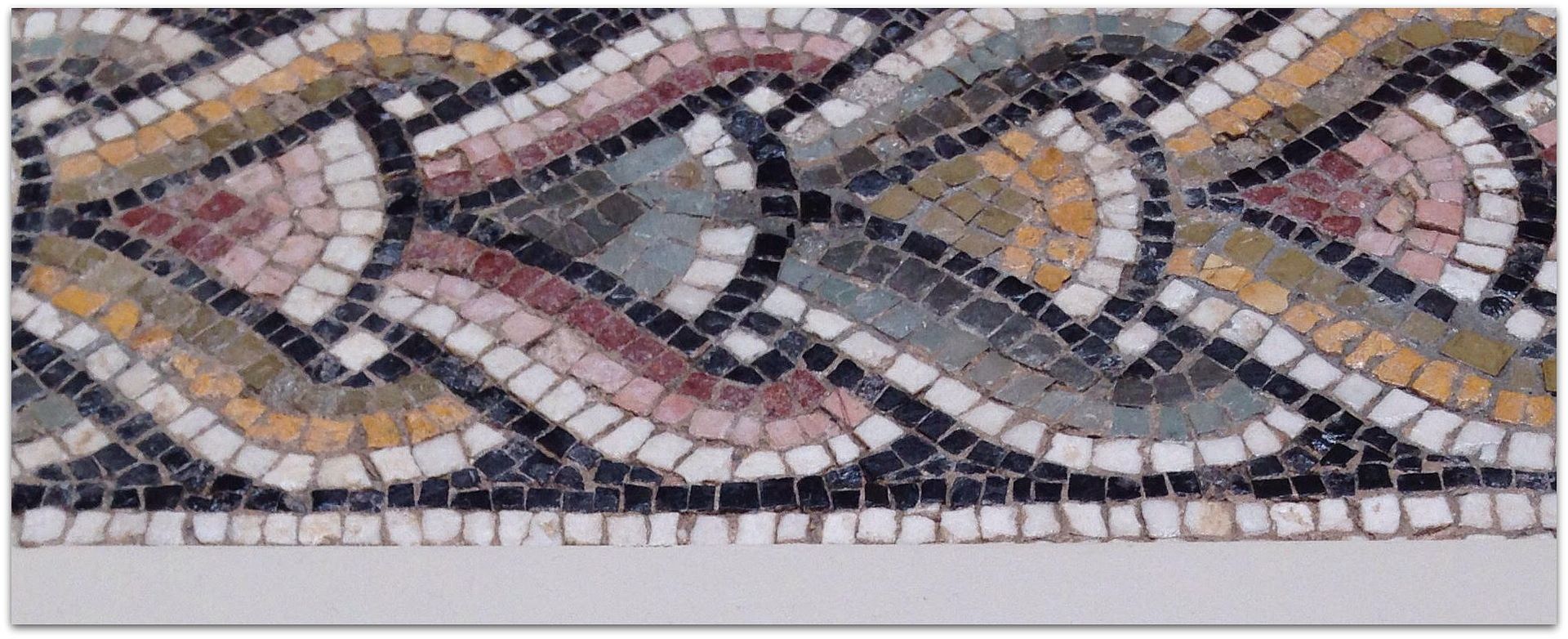 "Mosaic with Imago Clipeata (Framed Portrait) of Bacchus"
(limestone, marble & glass mosaic)
Probably from the province of Africa
(modern Tunisia)
Time frame - 140 to 160 AD (
Anno Domini)
My photos of this amazing mosaic does not do it justice - it is the size of a small half-bathroom and the square tiles are so small (final picture above is a closeup).
The detail of this masterpiece is best described by the Art Museum website:
Bacchus, Roman god of wine, poetry, theater, and rebirth, looks out from the center of this mosaic that once graced a small room in an elegant villa in the Roman province of North Africa. Grapevines sprout from the golden drinking cups around Bacchus, while the heads of maenads, his female followers, adorn the corners. Birds and lush floral decorations symbolize Bacchus's powers of rebirth.
ENJOY!
Other TMA Posts:
Church Stained Glass
"Hazy Day on the Marshes"
"A Dutch Road"
"Rainy Day, Boston"
Tiffany Chandelier
"The Open Air Breakfast"
"The Scottish Highlands"
"The Country Gallants"
"Morning Glory Chandelier"
"Interior of Courtyard, Strandgade30"
"Early Puritans of New England Going To Church"
"White Terrier"
"Winter Landscape With a Bird Trap"
"A Rainbow Like You"
"Landscape with Christ and the Woman of Canaan"
"Christ and the Centurion"
Copyright, Permissions & Disclaimer
Linked to:
Thursday Favorite Things
Over the Moon Linky Party
Pretty Pintastic Party
__________________________________________________________________
Grow your own!
Many wonderful garden products from