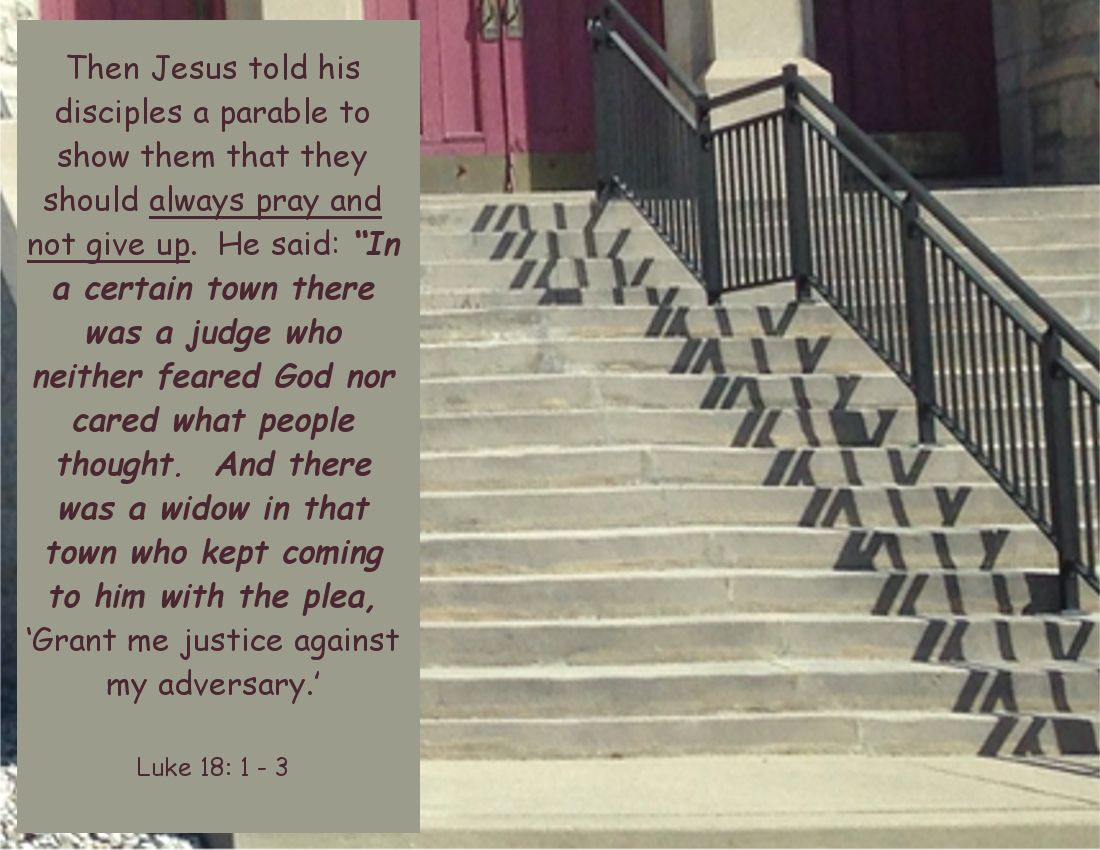 PARABLE of the Persistent Widow (or the Unjust Judge)
"The Parable of the Persistent Widow" is mainly about prayer but it is also about persistence and trust.
You will see by the above verses that the town judge is unfair. This judge sounds like a modern judge, even back in Jesus' day there was corruption in the courts.
Prayer
We are supposed to pray without ceasing (see verse below). (click HERE to read "How to Find Answers To Prayer). And in the above verses it says that we are to "always pray and not give up." ALWAYS, that means continuously, without ceasing. Prayer comes in many forms: it can be silent, casual, formal, spoken, thought and at any time - even upon waking, It should be constant.
"Pray continually"
1 Thessalonians 5:17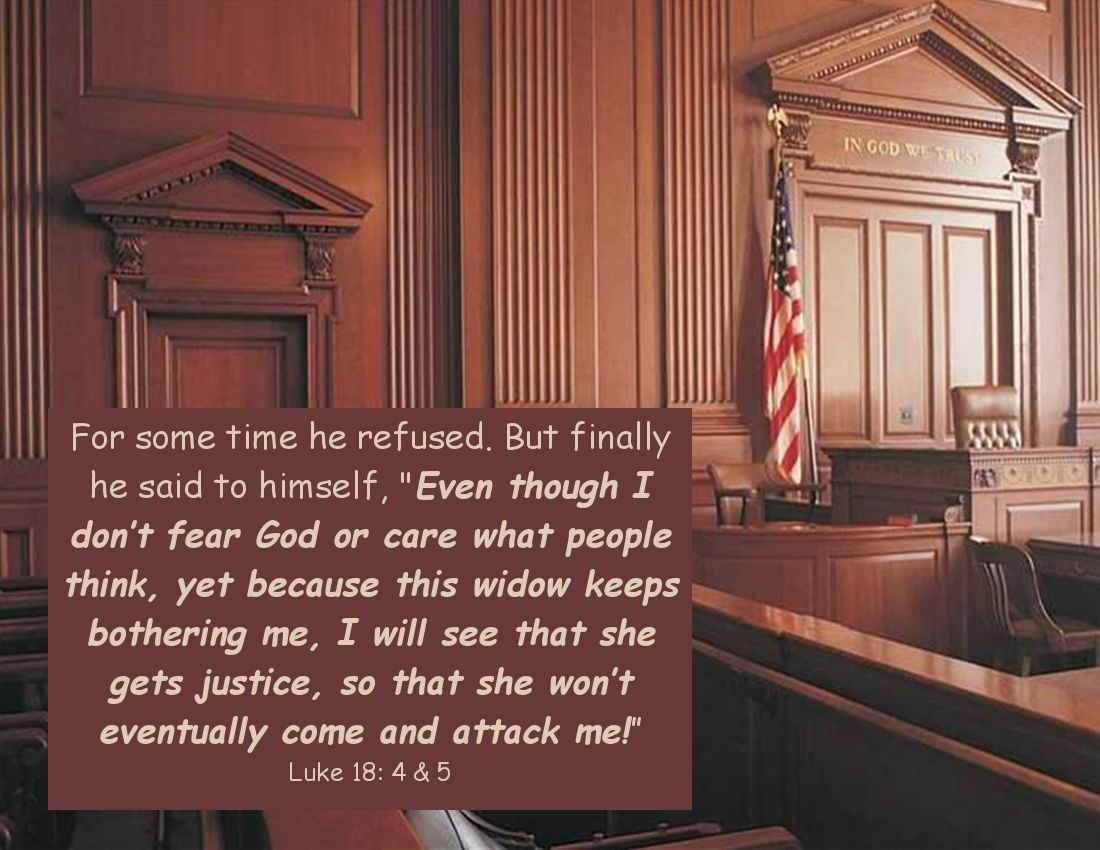 Persistence
Notice in the verses above that the judge thought of this lady's persistence as an annoyance. She got under the judges skin. Now, she must have been very polite otherwise he would have charged her or held her in contempt of court (although verse 5 does say that he worried that she would attack him). We know that this parable portrays the woman as a decent person, so she would never have attacked a judge. However, we know that this judge did not have a sense of morality since this judge did not fear God and did not care about people.
Therefore, persistence is vital. In the end this woman wore the judge down with her persistence.
Trust
God will give justice to His children who cry out to Him day and night (see verses above). We have to trust God and we also have to understand that our timing is not God's timing (see verse below):
"But do not forget this one thing, dear friends: With the Lord a day is like a thousand years, and a thousand years are like a day."
2 Peter 3:8
We must accept that we might have to wait longer than we had hoped. And, we also have to accept that our version of "justice" might be wrong - what we think is just might actually be sin. We have to be open to repentance when necessary. But when we walk in His plan, then justice will happen without a shadow of a doubt.


Remember - God will give justice and quickly!!
PARABLE of the Sower - Sown on Good Soil

Copyright, Permissions & Disclaimer

Linked to:
Over the Moon Linky Party
_____________________________________________________________________


Take Up The THANKFULNESS Challenge!
I challenge you to thank God for something everyday for one year! Either write it down in a diary OR share with us on a blog. If you have a blog & would like to share your THANKFULNESS posts with us, then please fill out this form:
365 Days of Being THANKFUL form - click HERE
and you will be added to the THANKFULNESS page.
</