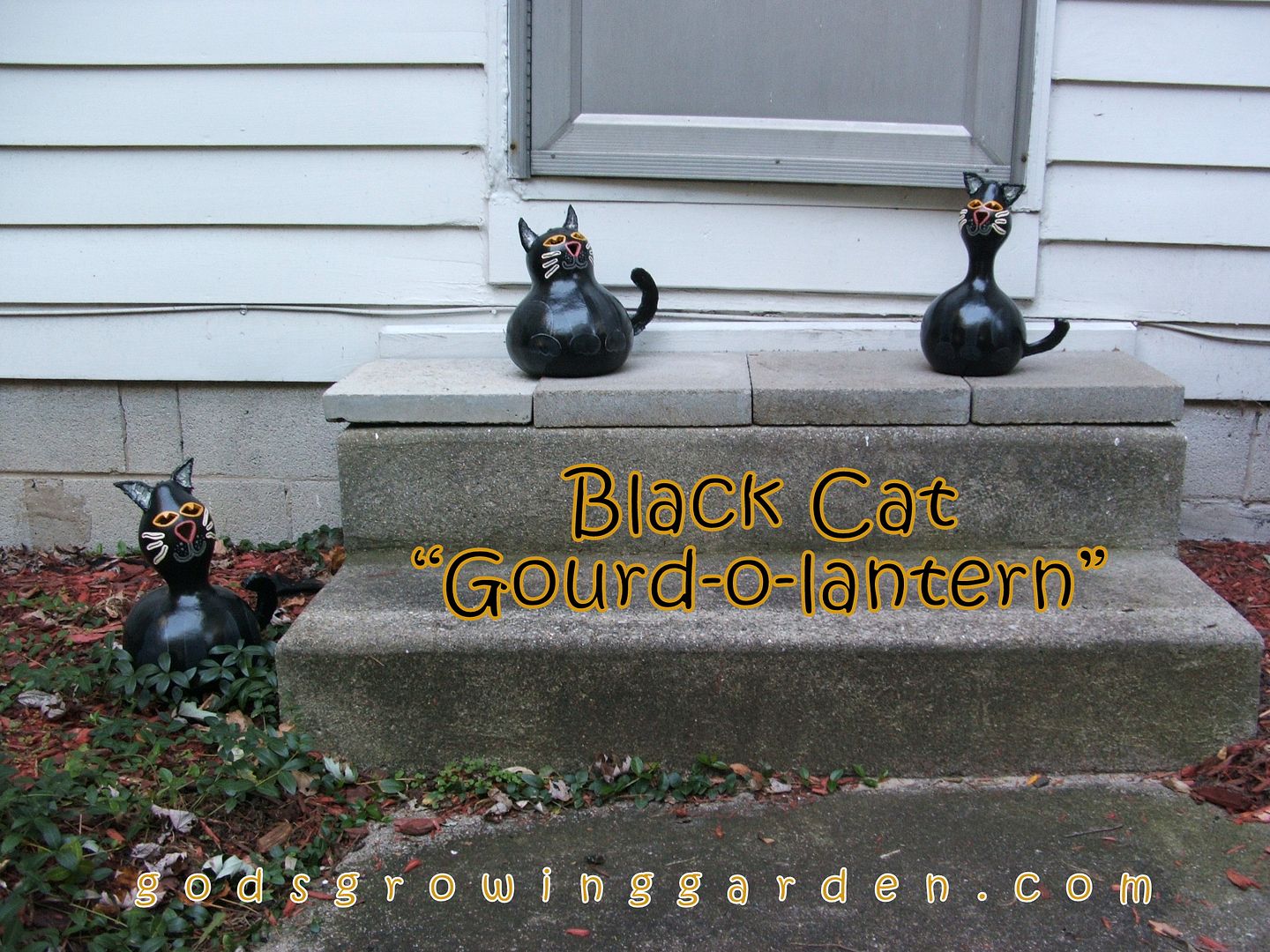 Black Cat "Gourd-o-lantern" & Superstition History
As you know I am a Gourd Artist as well as a Blogger - "Gourd-o-lanterns" are so enjoyable to create. A few days ago I shared with you a few of my other "Gourd-o-lantern" Babies (click HERE to view).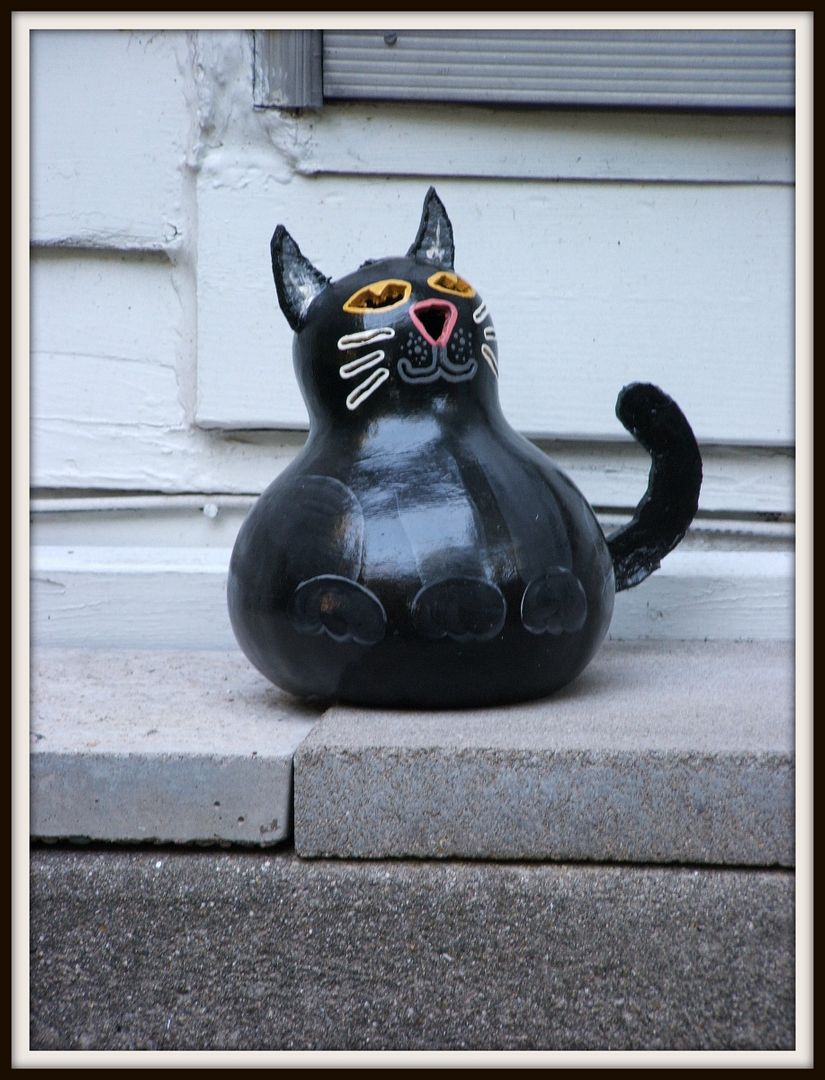 When I was a child I had the most wonderful long-hair Black Cat named "Ziggy" - but I always wondered why Black cats are considered bad luck. I started thinking about that again & I had to do some research.
Did you know that in Japan, Great Britain & Scotland the black cat is actually good luck!! And in Germany the direction of the black cat determines whether you will receive bad luck or good luck - if a black cat crosses your path going from right to left then that is bad luck - if however the cat passes from left to right - then that's good luck!
The "bad luck black cat" superstition in North America started with the Pilgrims. The Pilgrims believed that black cats were a witch's companion and if people were caught with a black cat they would at least be punished and sometimes even killed!
As a Christian I don't place any merit on these superstitions but I do find history very interesting. I'm very thankful for my feline friends no matter what color they are.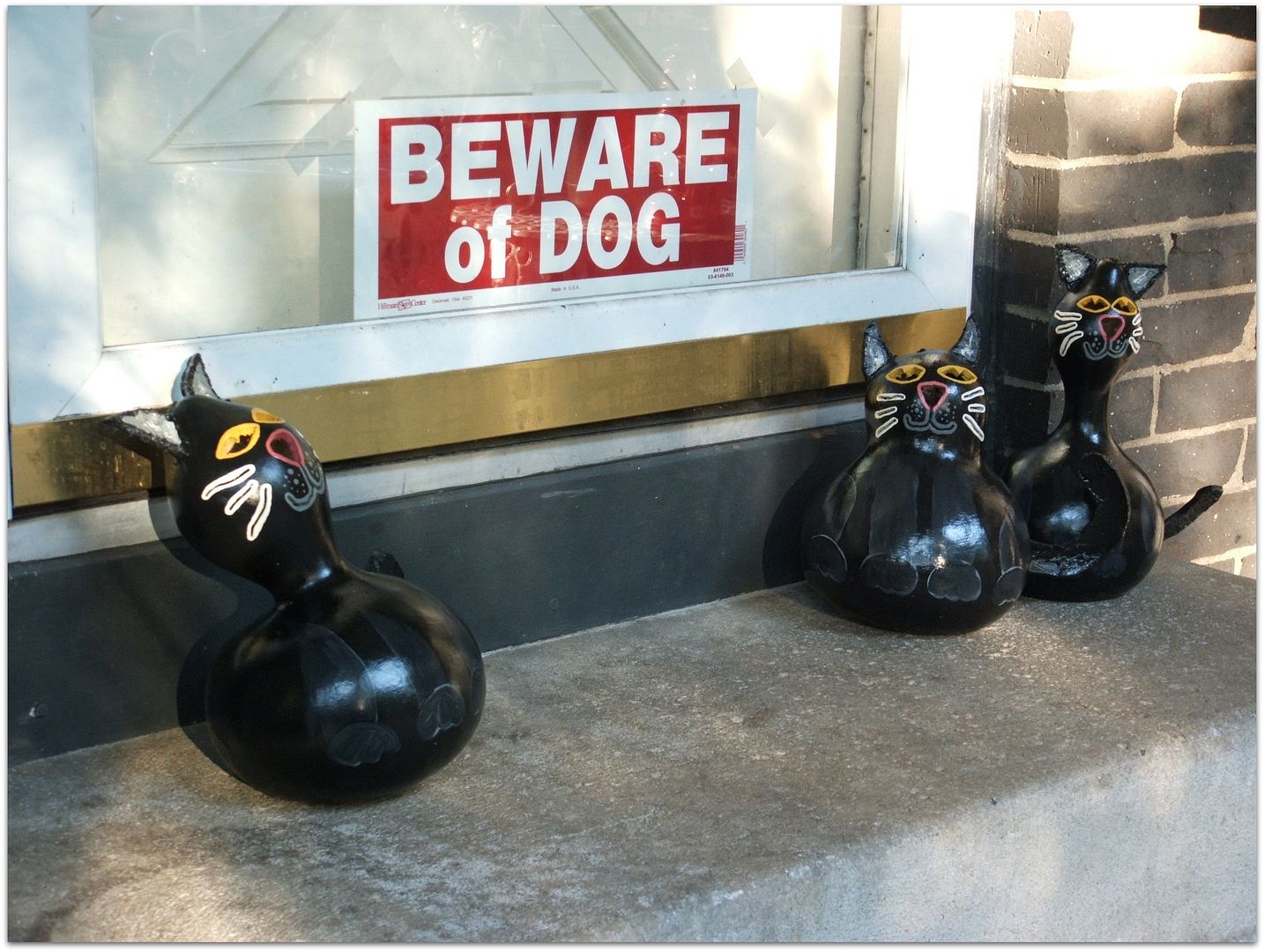 Have a safe evening & ENJOY!!
Linked to:
Turn It Up Tuesday
Happiness is Homemade
Halloween Blog Hop
_______________________________________________________________________
Please checkout this month's wonderful Sponsor!!
"Trees for Sale Online" is a beautiful online Plant Nursery! They sell trees (evergreens & fruit trees), shrubs, berry bushes, perennials, ground cover plants & much more!