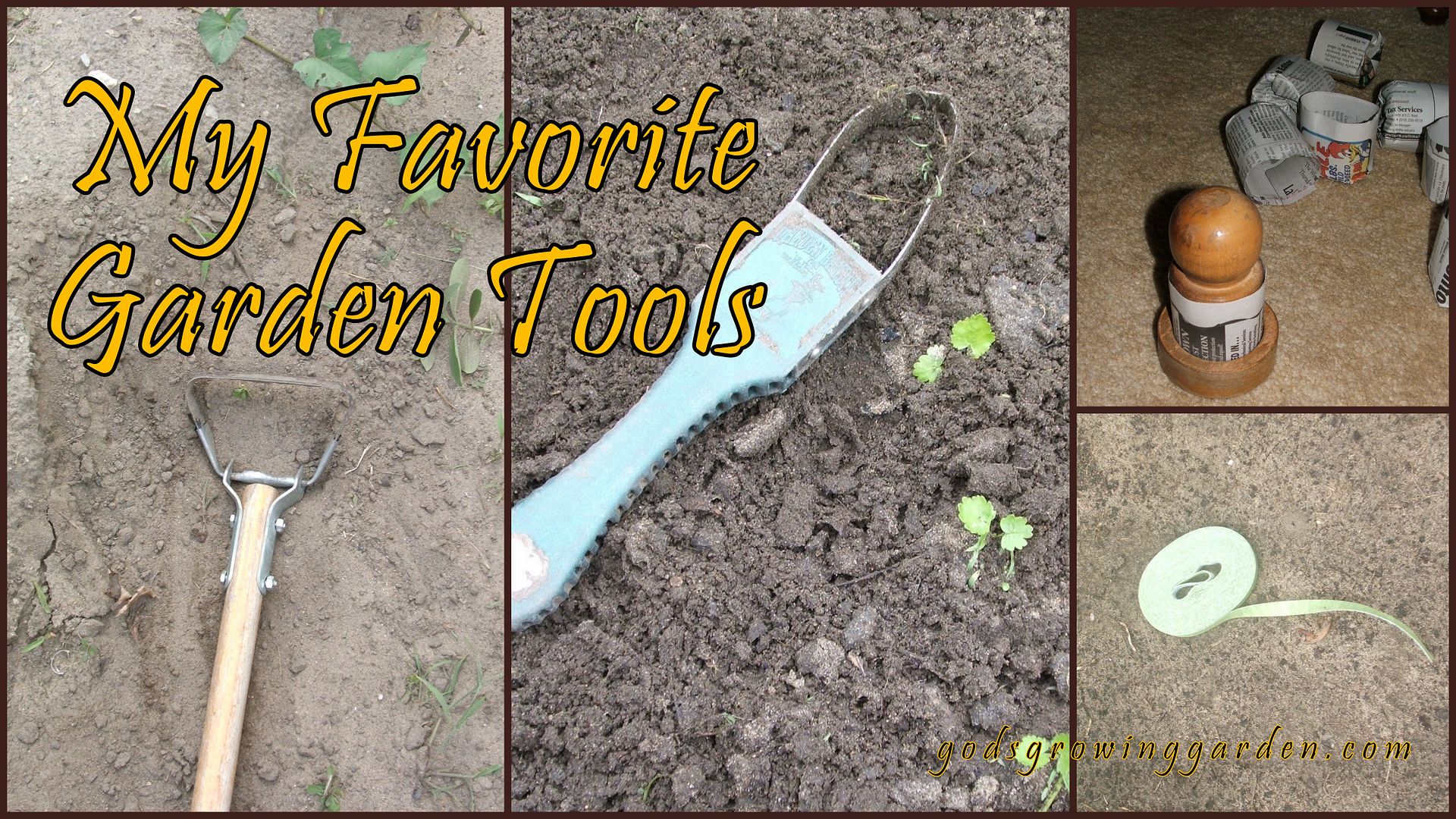 My Favorite Garden Tools
Today I will be featuring 6 of my favorite garden tools. Now, I'm not talking about the basics - I always recommend wearing garden gloves and using a kneeling pad to protect the knees. I also always use a rake, hoe, rototiller, shovel etc. The features today are unusual but still extremely useful and now that I've used them, I can't garden without them.
Newspaper Pot Maker
Instead of buying and using those little plastic pots to start my seedlings I use this wonderful garden tool that forms a seedling pot out of newspaper. I have been making my own newspaper pots for almost 2 decades now.
There are 4 positive points for using this type of a pot as opposed to plastic pots:
1. The roots do not get disturbed because you plant the newspaper pot along with the plant - the newspaper is so thin and decomposes - you don't see any traces of paper that next spring when you are tilling your garden.
2. You are recycling any newspaper that you might have laying around the house (many newspapers have gone digital but I still have enough paper newspapers in my area for this to work).
3. The newspaper ink protects the roots from some ground pests (that's the theory from the manufacturer but I think it does help).
4. You are saving money because you don't have to buy plastic pots.
The Weed Bandit
After Weeding
This tool's success is dependent on the soil type: it is ideal for sandy/loamy soil conditions. It's metal loop slices through the roots of each weed with ease.
My advise if you have clay soil - don't waste your time - this tool is useless for clay.
High Wheel Cultivator
This is one of my favorite garden tools. There is no bending over or working on your knees - just simply walk behind this garden tool and push. This was an anniversary present from my husband a few years ago..........yep - I'm strange - I'd rather have a tool like this as a gift instead of diamonds or store bought roses.
There are a few flaws however, there are 3 different heights and it is not easy to change from low to high and since my husband is 6'3" and I am 5'5" - this causes a problem. Also, there are different attachments for creating rows or for making a furrow and those are also not simple to change back and forth.
The good far out weigh the bad when it comes to the High Wheel Cultivator.
Garden Velcro
I use this wonderful product to tie up my tomato plants but it can also be used to secure many other plants, trees and shrubs. In the picture above you will see one of my crazy tomato plants. I have about 20 tomato cages but since I plant between 80 & 100 tomato plants I needed to find another way to lift my tomatoes off the ground.
Lacrosse Fruit Picker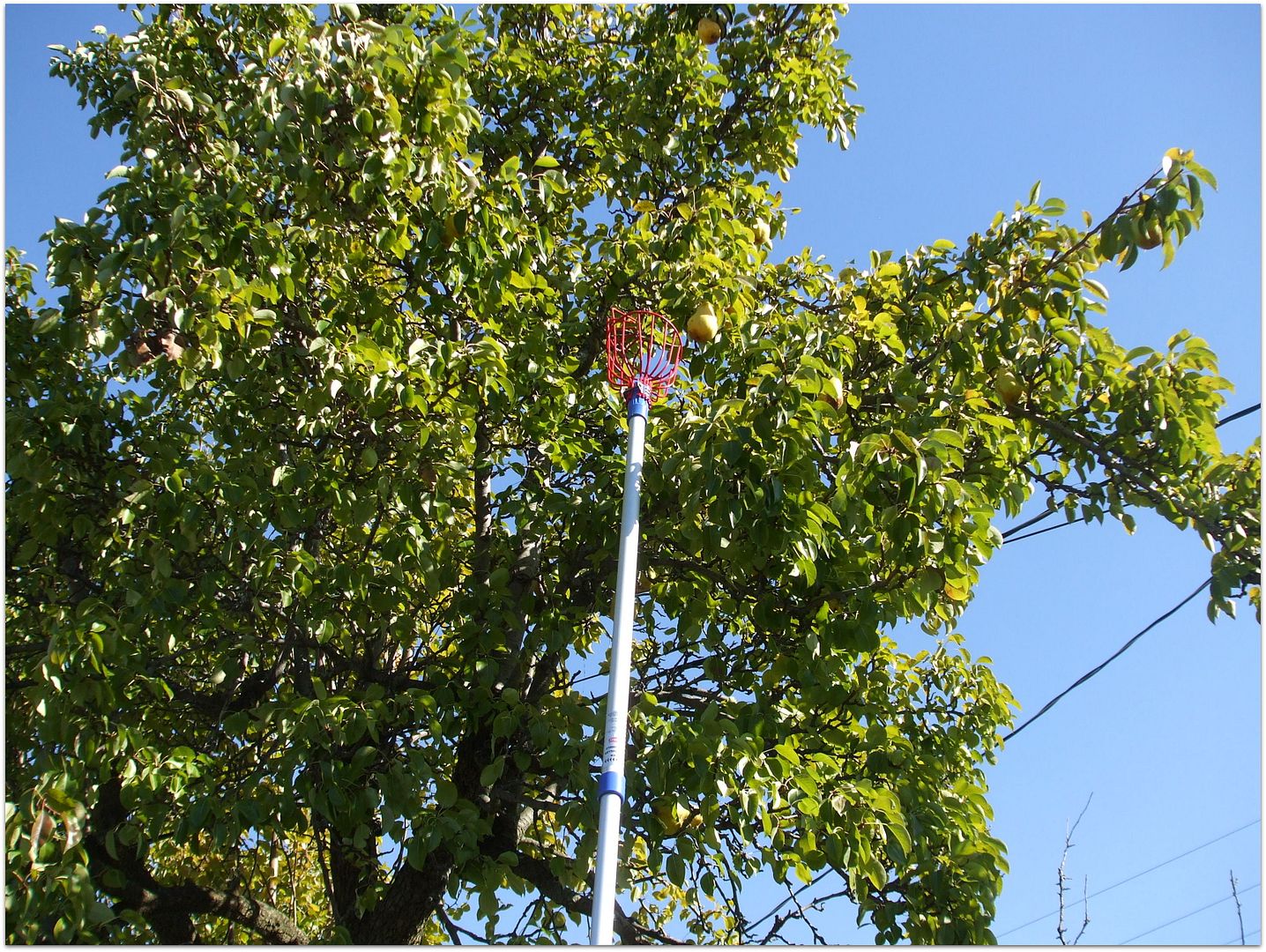 This tool isn't really Lacrosse gear - it just looks like a Lacrosse stick to me. It is however one of the most helpful garden tools available.
As a child I remember watching my dad climb this exact pear tree that you see in these pictures - climbing higher than I ever thought possible just to get that prize pear.
A few years ago I bought this tool for my dad and I think it has been a life saver (literally because my dad's tree climbing days are over - lol).
The Weed Hacker
This is one of my favorite and most effective garden tools. "The Weed Hacker" is much more sturdy and much easier to use than the "Weed Bandit". These two tools are similar in that they cut or tear the weeds at the root level. However, "The Weed Hacker" is superior because it is made from much stronger metal and it is also a back saver since you don't have to bend down to use. This durability makes "The Weed Hacker" efficient in all soil types including the most difficult clay soil.

Featured on:
Over the Moon Linky Party
Linked to:
Pretty Pintastic Party #198
Friday Feature Linky Party
Happiness is Homemade
Over the Moon Linky Party
You're the STAR
Tuesdays with a Twist
Oh My Heartsie Girl's Wonderful Wednesday
LouLou Girls Fabulous Party
Wonderful Wednesday Blog Hop
______________________________________________________________
(Checkout this month's wonderful Sponsor!)
Cynthia from "ShorelineDesigned"
Handmade one-of-a-kind jewelry & beads made from beautiful beach stones from the Great Lakes Shoreline.
Travel along the shoreline with Cynthia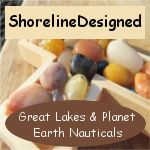 (Please click on the ad above to view her shop)