Peeling Peaches for Preserving
You either hate peach skins or love them - I think that the best flavor is in the skin. However, many people dislike the fuzzy texture of the peach skin - so today I will show you a very easy way to peel peaches.
When I am making peach jam or peach syrup I always keep the skins on because the skin will disappear when cooked - even the picky peach eaters won't notice the skins!
Make your own Peach Jam - click HERE to view
Peach Syrup is delicious on ice cream! - click HERE to view the entire post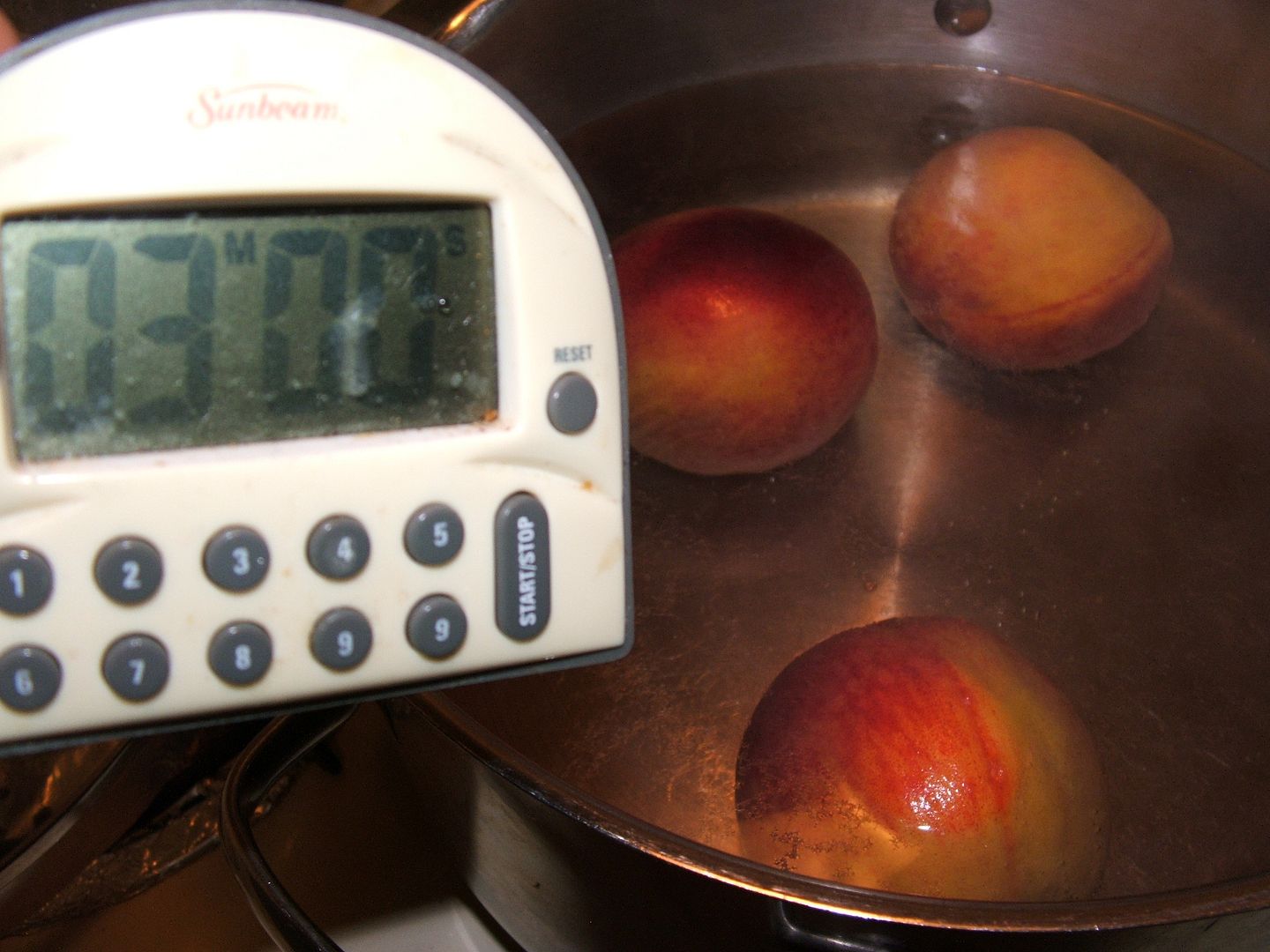 STEP 1: Simply place peaches in boiling water for 3 minutes
STEP 2: Immediately remove from the boiling water & place the peaches in a bowl with cold water
STEP 3: Peel and the skins will come off in large sheets without peeling away any of the peach flesh (see picture below)
STEP 4: Discard the skin & the pit
STEP 5: Slice the peaches & ENJOY!!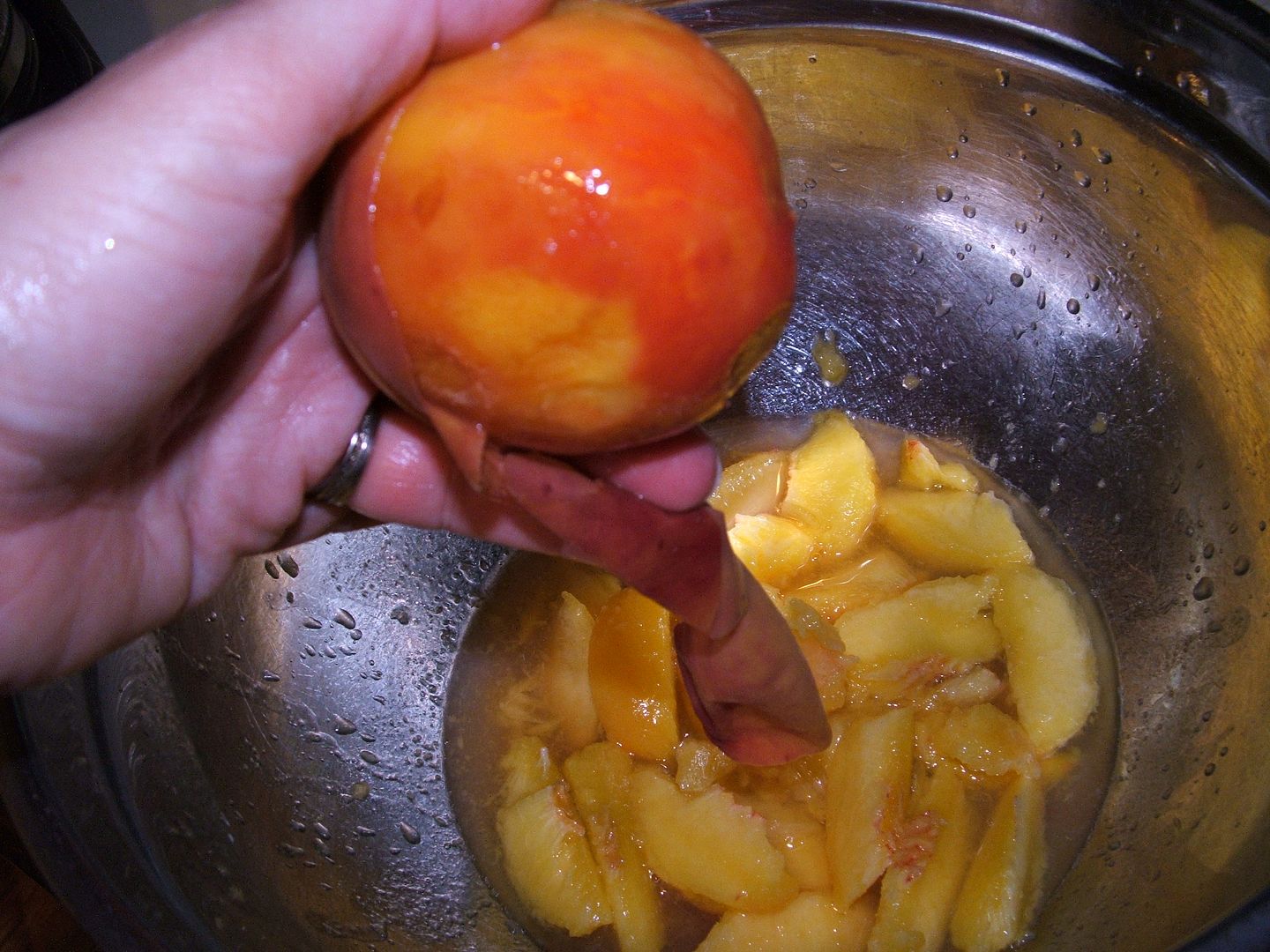 Linked to:
I love my post
_____________________________________________________________________________________
Your monthly ad could be here! Click the button to see how