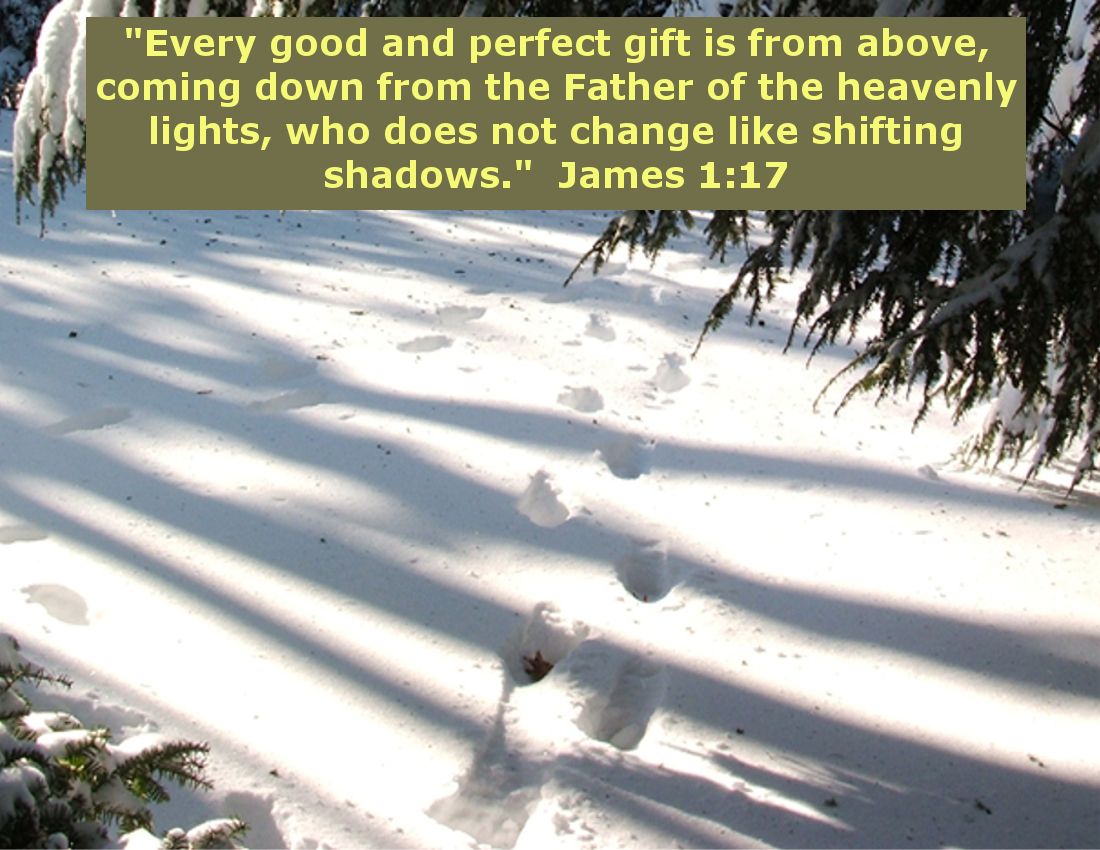 Unlike Shifting Shadows - God Does NOT Change
Change is terrifying for many. Even when change is positive, the unknown is very frightening. As we all know, at the end of this coming week a new president of the United States will be sworn into office. Whether you believe that this change of power is an answer to prayer or a dreaded happening, we can all take comfort in the fact that God NEVER changes.
Read the following 3 verses below - God NEVER changes his mind and He NEVER changes. I also love the descriptive truth in the featured verse above - shadows are changing every second but our Lord does not change ever.
"He who is the Glory of Israel does not lie or change his mind. For he is not a man, that he should change his mind." 1 Samuel 15:29
"I the Lord do not change." Malachi 3:6
"The Lord has sworn and will not change his mind." Hebrews 7:21
We can take comfort in knowing that God said He sent His one and only Son to die for our sins so that we might have eternal life with Him. All we have to do is accept this gift of forgiveness. This gift has been available ever since Jesus died and rose again - this forgiveness was the same in 1943, the same today 1/15/2017 and it will be the same in the year 2059. Take comfort - God is still the same.
"Jesus Christ is the same yesterday and today and forever." Hebrews 13:8
Linked to:
You're the STAR
Turn It Up Tuesday
LouLou Girls
Tuesdays with a Twist
Together on Tuesdays
_______________________________________________
"Prayer Warriors United" is a google+ Community where Christians come together in prayer.
C
lick HERE to view or join this community
If you need prayer please fill out this