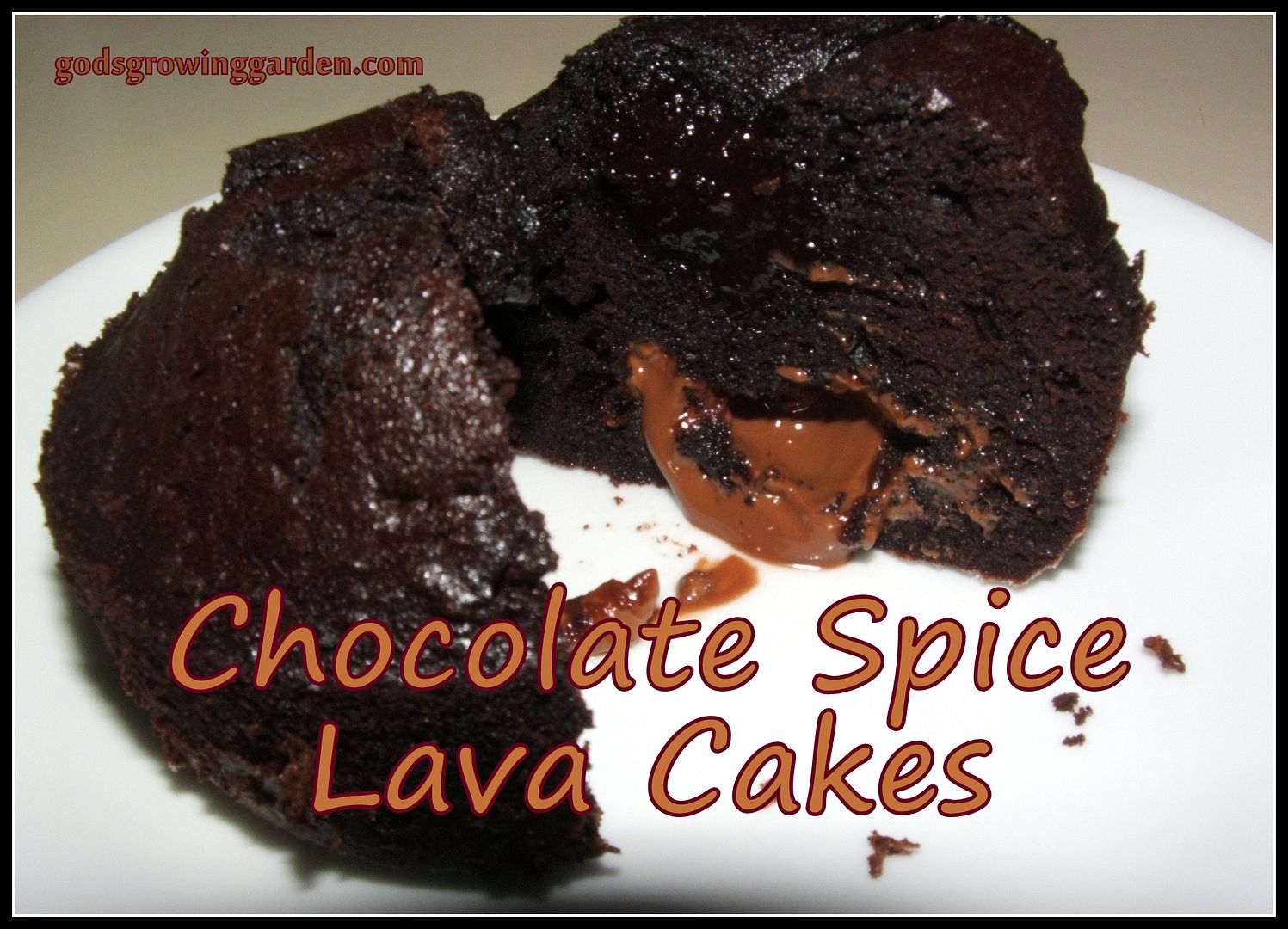 Chocolate Spice Lava Cakes
I have been saving some of these Gingerbread Lindt (Lindor chocolate company) truffles that I received at Christmas time to try in a lava cake (see pictures below). Gingerbread is not just for the month of December - I think February is also a perfect month for a chocolate spice combo.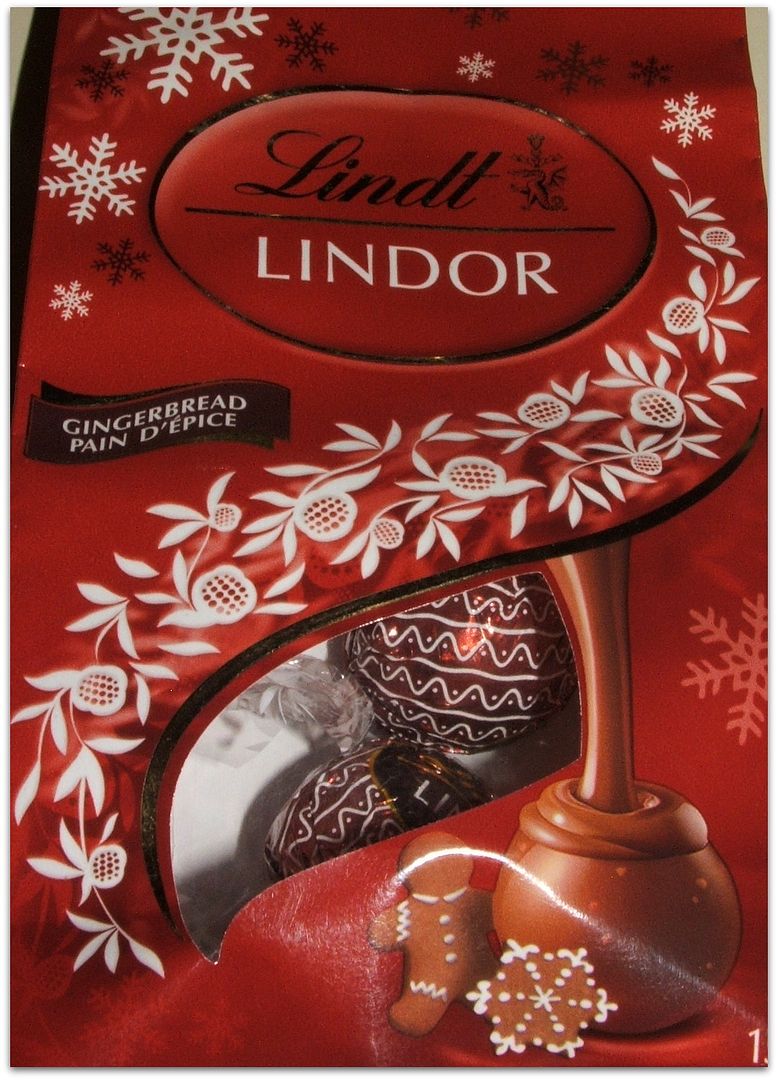 1/2 cup plus 1 tablespoons sugar


4 Gingerbread Lindt Truffles (wrapping removed)
1/4 cup butter
1 tablespoon orange juice
1/2 cup cocoa powder (unsweetened)
1/3 cup plus 2 tablespoons flour
1/2 teaspoon ground ginger
(4 ramekins - sprayed or buttered & dusted with flour)
powdered sugar for dusting (optional - I did not use)
Begin by melting the butter and then once melted, remove from heat - set aside to cool to lukewarm. In a large bowl - mix together the milk, eggs, orange juice, orange rind & sugar (you may use a whisk but do NOT whip until frothy). The butter mixture should be cooled by now - add that into the egg/sugar mixture & stir until combined (see first picture on the left below). Mix the flour, cocoa powder, ginger and cinnamon together in a different bowl (picture below on the right). Stir the dry and wet ingredients together with a wooden spoon until fully blended (third picture below).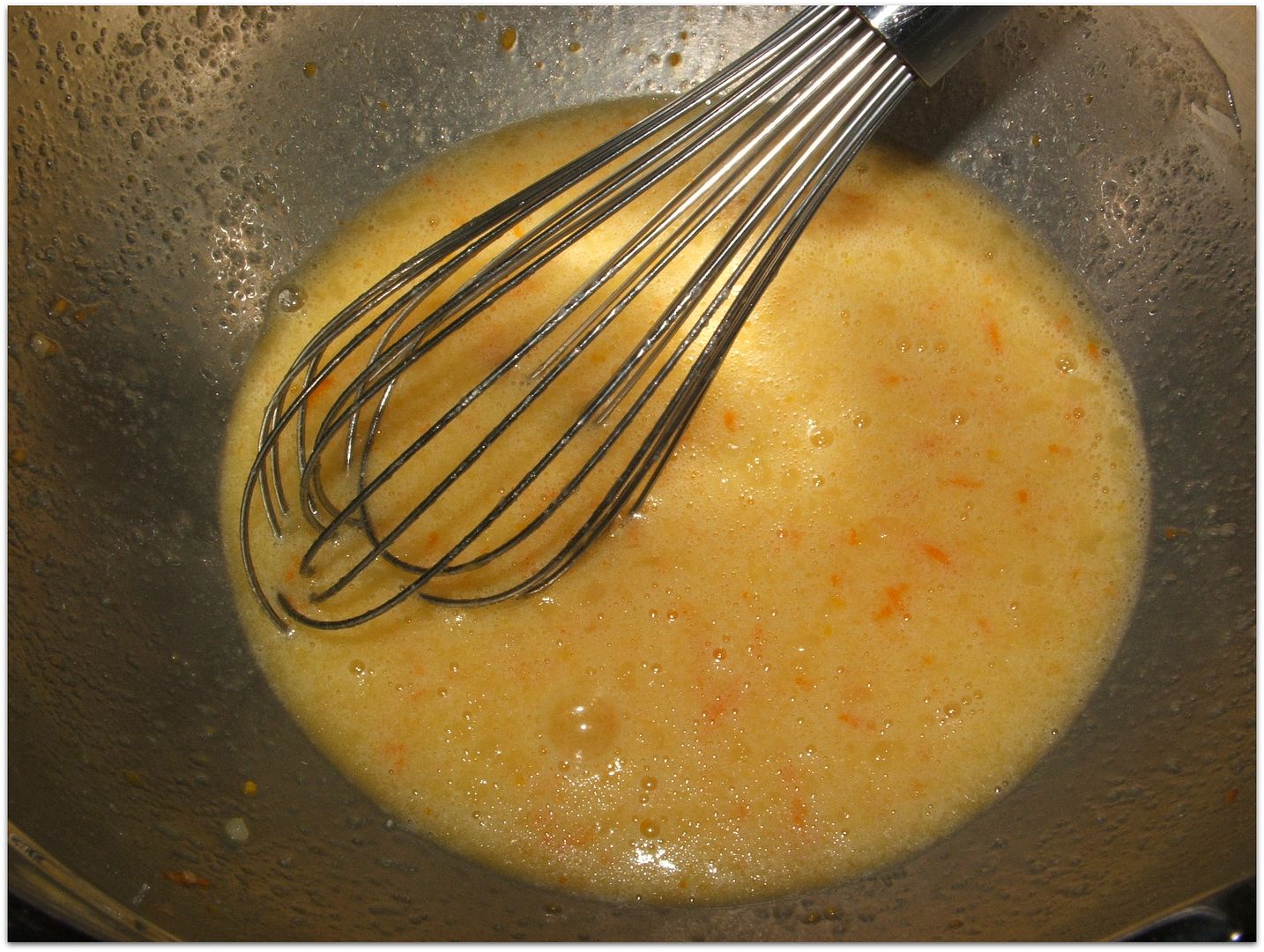 Spray/butter 4 ramekins. Pour the batter into each ramekin (equal amounts of the dough
into each Ramekin)
Now place 1 truffle in the middle of each batter filled ramekin. Press the truffle down until the batter covers the top of the truffle (in the picture below, the truffle has not yet been covered with the batter).
(IMPORTANT NOTE: The success of this dessert depends on the size of the ramekin - if you are using a wider more shallow ramekin then the truffle will not be covered with cake batter & therefore will not work)

(see picture below)
Bake in a preheated 450 degree oven for 9 to 14 minutes (NOTE: Every oven is different - if you are making this for the first time I would bake 1 Ramekin first & then test to make sure the "lava" is flowing inside. The perfect time for my oven is 10.5 minutes). Remove the Ramekins from the oven & place on a cooling rack for 10 to 15 minutes. While they are cooling - take a knife and gently run around the edges.
After about 10 to 15 minutes - remove each Lava Cake and place on a plate.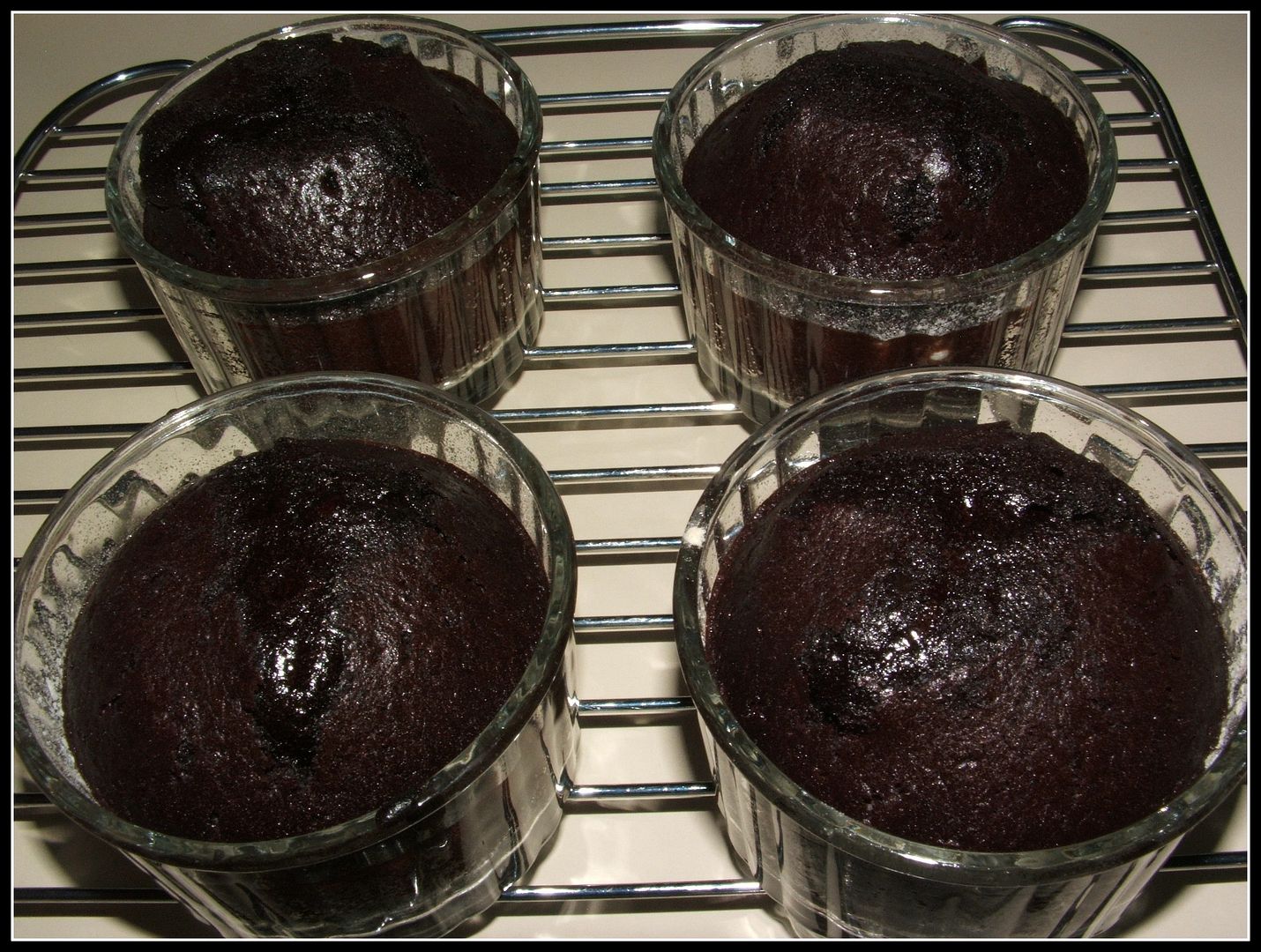 Serve immediately & Enjoy!
(NOTE - If you allow the cake to cool completely - it will still be delicious but the inner part will harden back to the creamy truffle middle instead of the flowing lava decadence)
Copyright, Permissions &Disclaimer

This post was featured on:
Over the Moon Link Party
_________________________________________________

Take Up The THANKFULNESS Challenge!
I challenge you to thank God for something everyday for one year! Either write it down in a diary OR share with us on a blog. If you have a blog & would like to share your THANKFULNESS posts with us, then please fill out this form:
365 Days of Being THANKFUL form - click HERE
and you will be added to the THANKFULNESS page.