photo by Angie Ouellette-Tower
Chipmunk Window Feeder
We bought a window hummingbird feeder and we were so excited to be able to watch them come to the window. Well, I think that the hummingbirds were probably afraid to fly under the porch overhang and the feeder never once was used. That's why my husband created a feeding obstacle course for our neighborhood chipmunks. You will see by the following pictures that my cat enjoys the show as much as we do. (I know - my garden produce will suffer because we have made this a chipmunk friendly yard).
NOTE about our window. Please excuse the disgusting grime of our windows - they are original from the 1960's - the house has settled and unfortunately we are no longer able to take the windows apart to clean between window panes (we need new windows).
ENJOY the following pictures!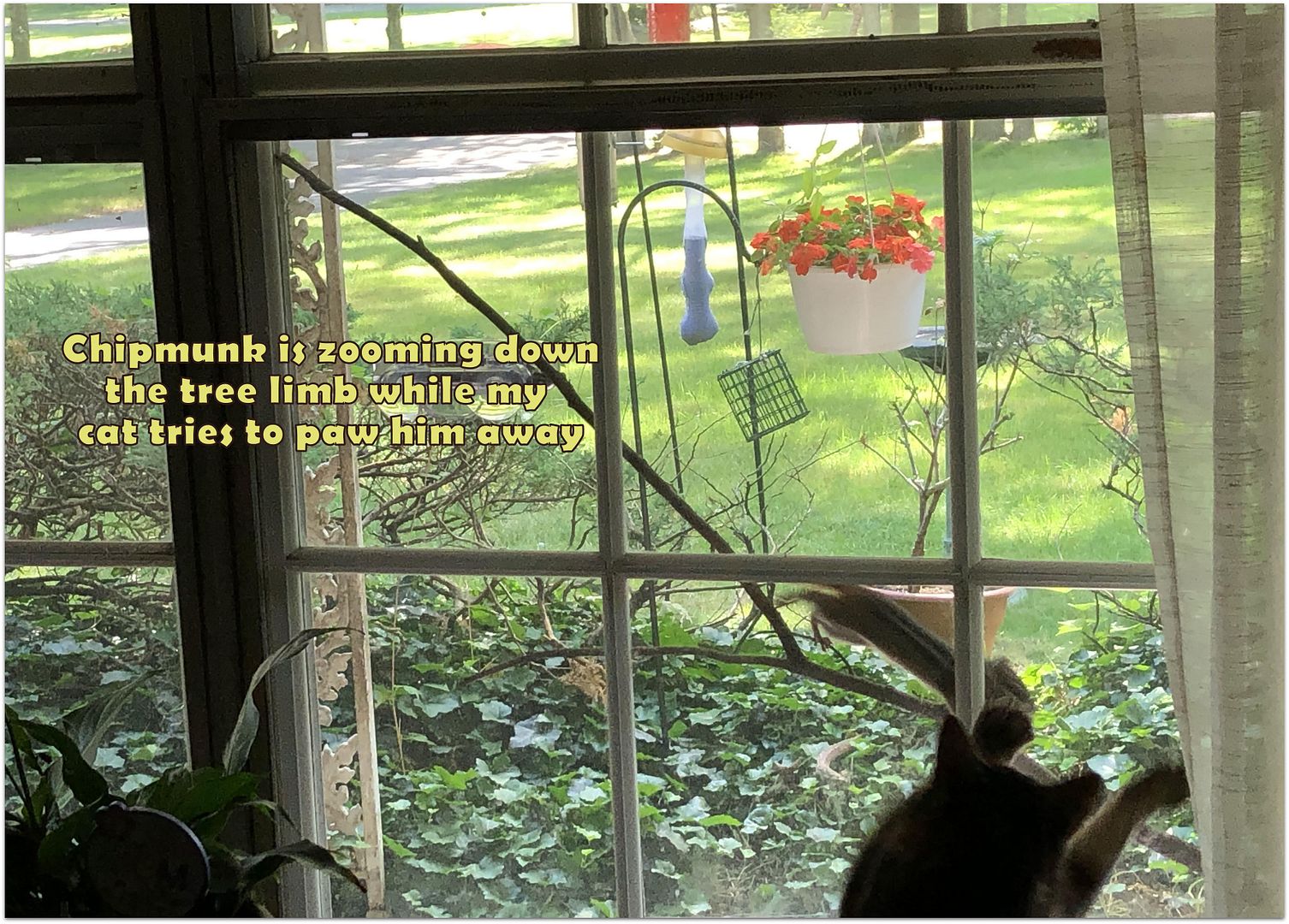 photo by Angie Ouellette-Tower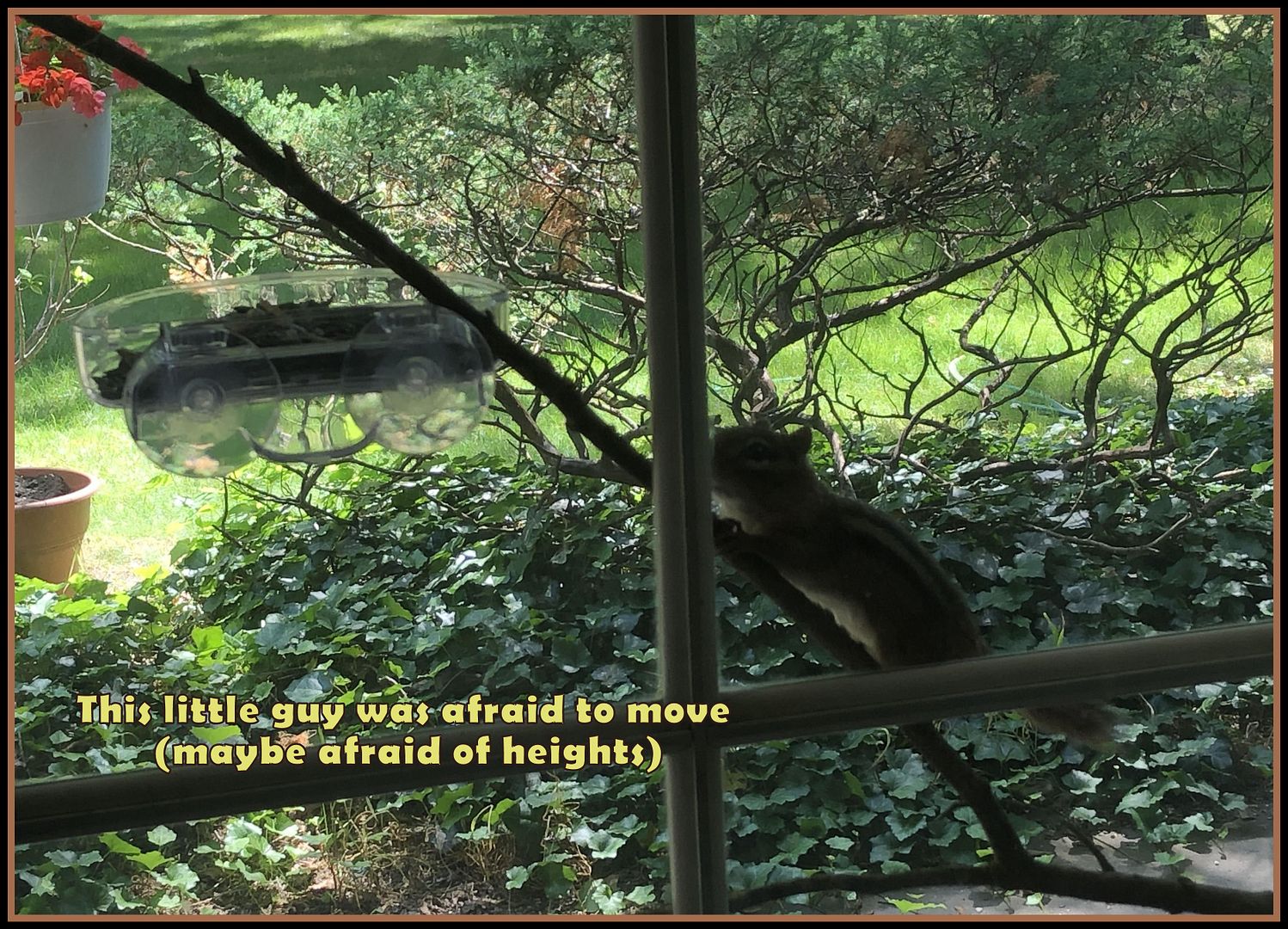 photo by Angie Ouellette-Tower
photo by Angie Ouellette-Tower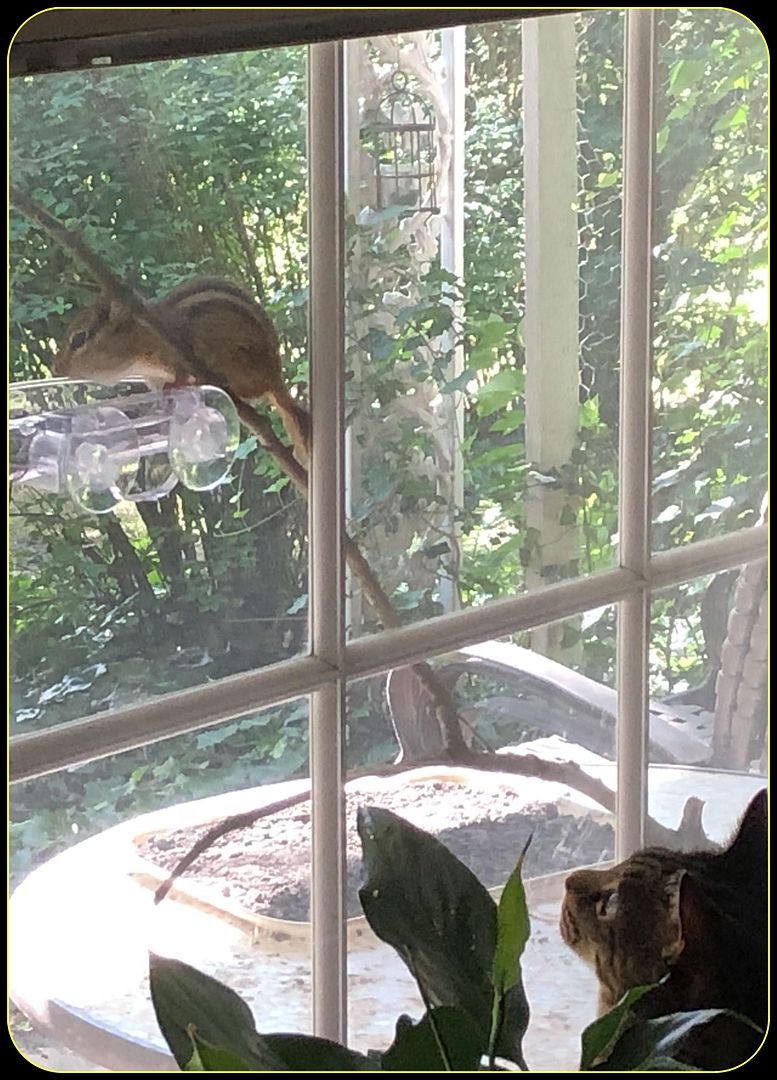 photo by Angie Ouellette-Tower
photo by Angie Ouellette-Tower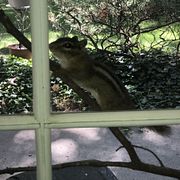 photo by Angie Ouellette-Tower
photo by Angie Ouellette-Tower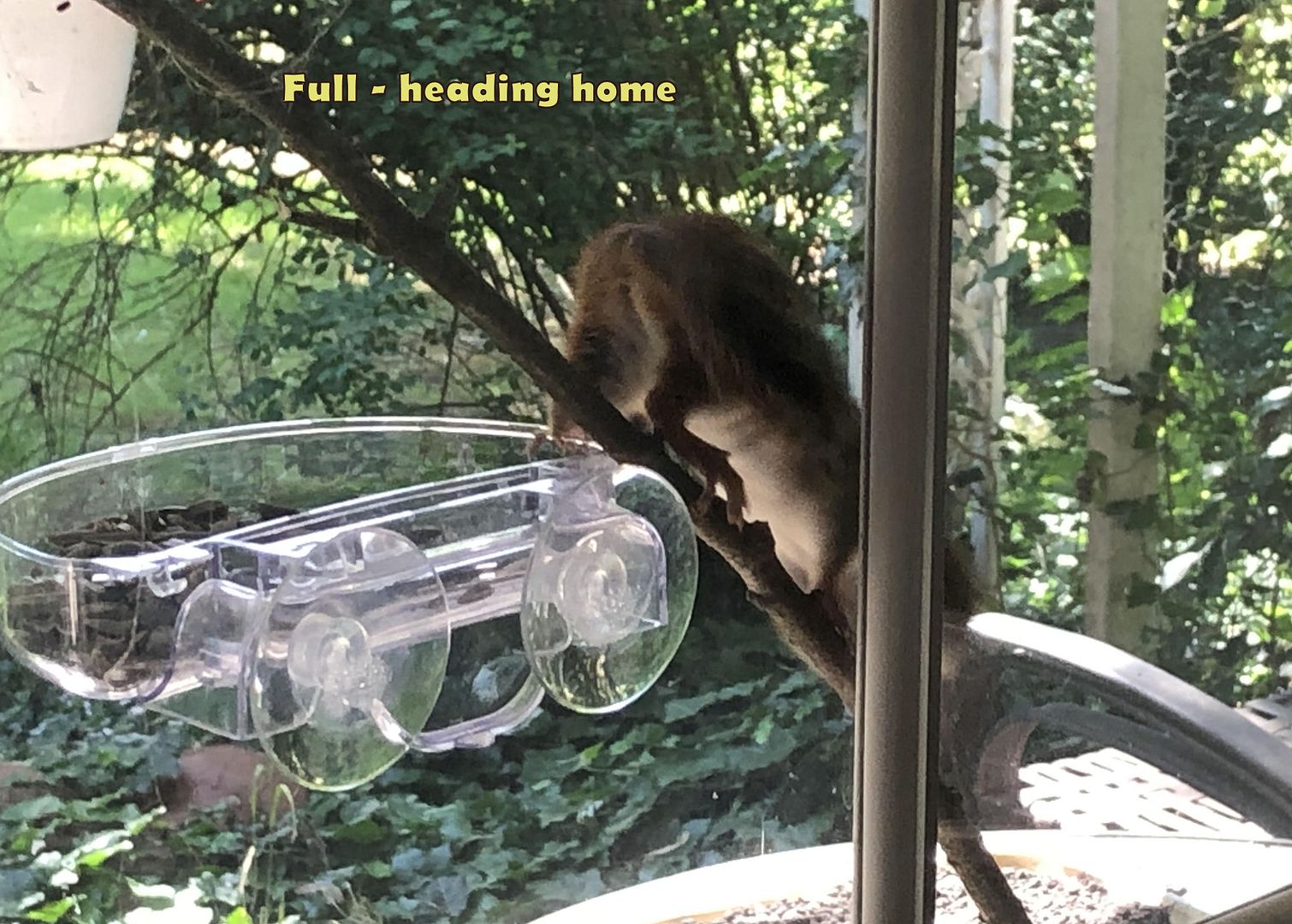 photo by Angie Ouellette-Tower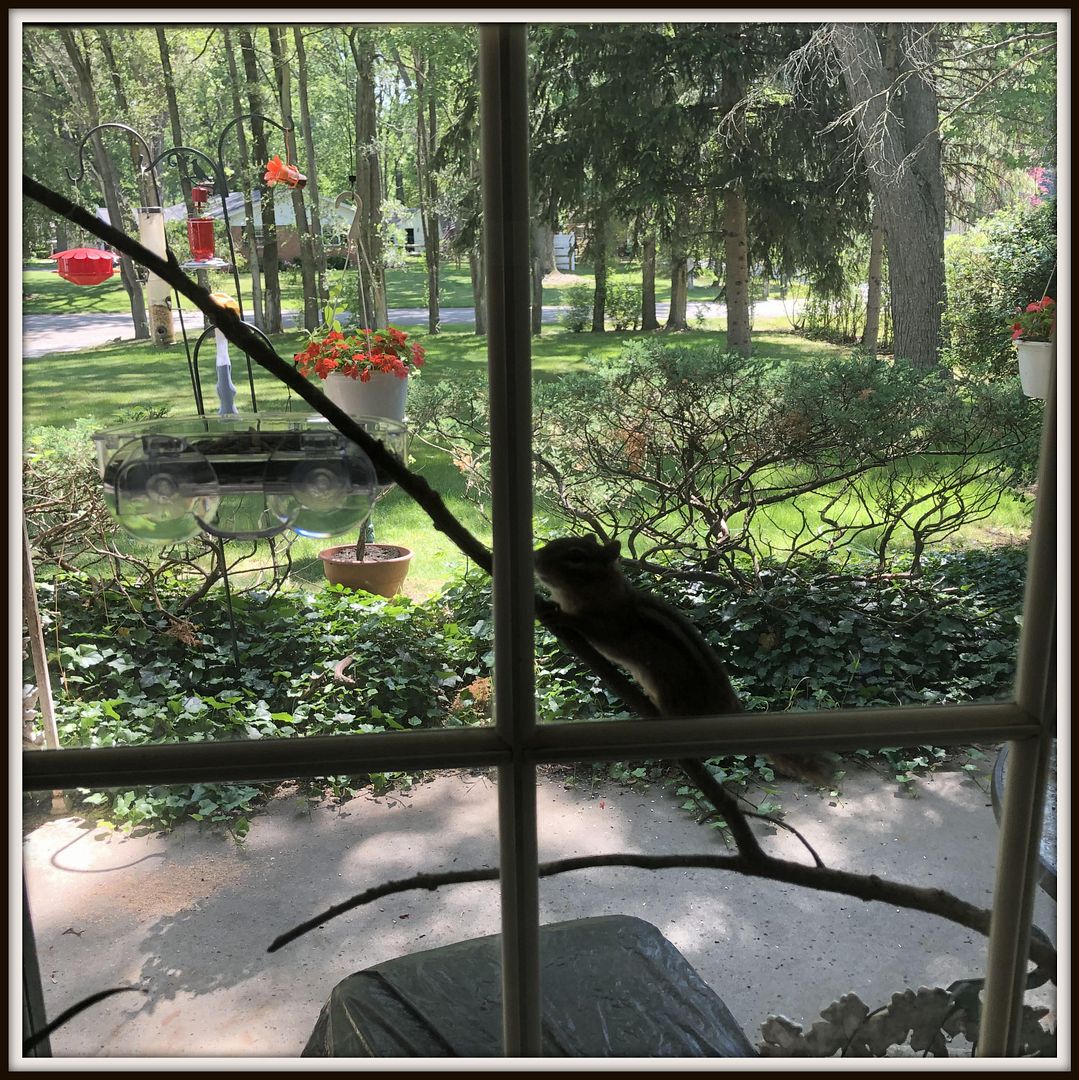 photo by Angie Ouellette-Tower
Here are some of my previous encounters with critters over the past decade:
(click on each title to view the entire post)
Copyright, Permissions & Disclaimer

Shared with: