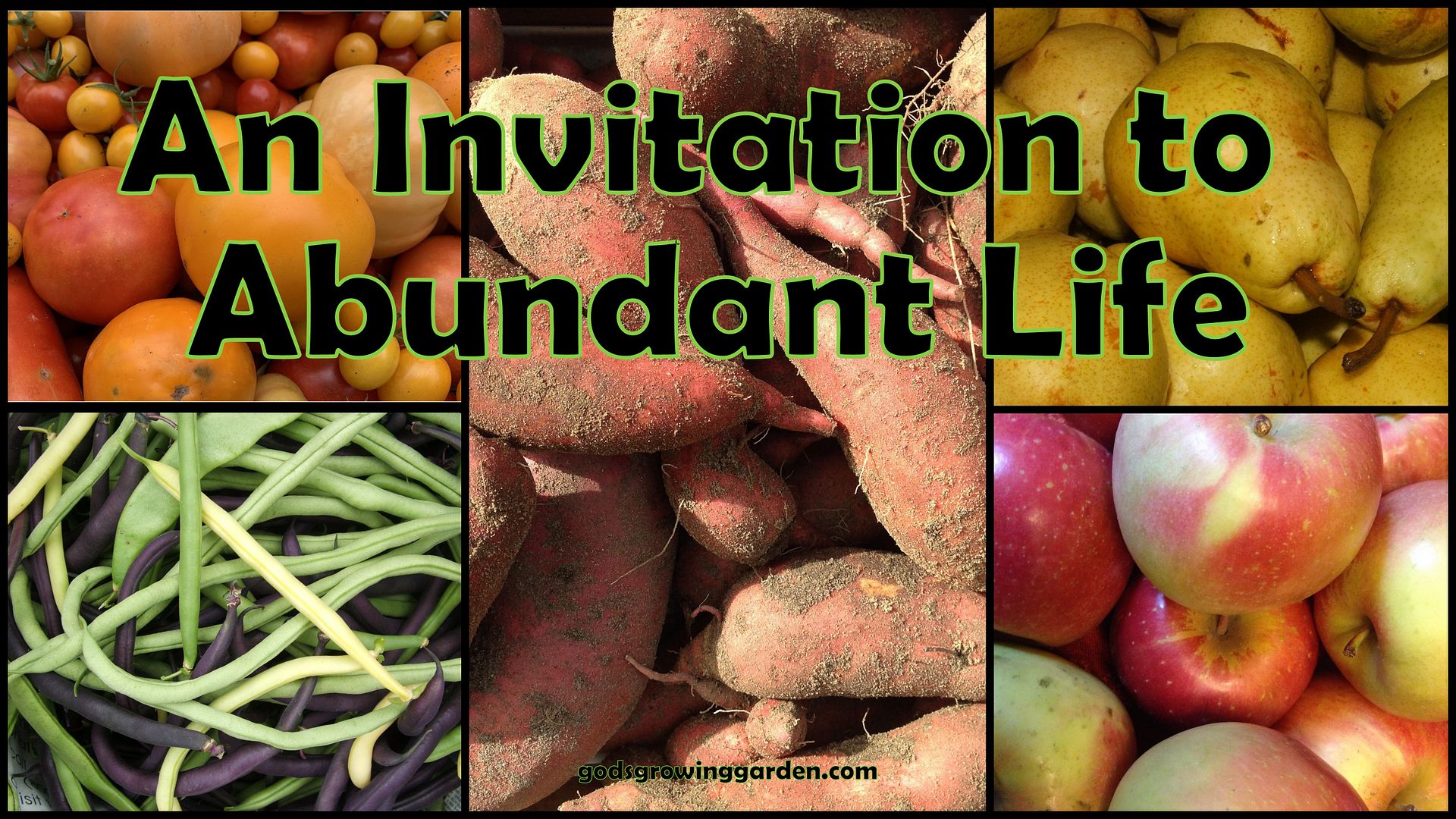 An Invitation to Abundant Life
I know that times are very difficult for many right now, but I felt led by the Holy Spirit to focus on how we can still live abundantly in tough times.
We are going to study the entire chapter of Isaiah 55. The title in the New King James Version is "An Invitation to Abundant Life." This chapter shows us how we can live in spiritual abundance through Jesus Christ. I also believe that this chapter shows us how our Heavenly Father meant for us to live and it shows us how we will live during 1000 years of peace.
Firstly, let's define the word:
Abundant - a great or plentiful amount. The condition of being in rich supply.
"Ho! Everyone who thirsts,
Come to the waters;
And you who have no money,
Come, buy and eat.
Yes, come, buy wine and milk
Without money and without price.
Why do you spend money for what is not bread,
And your wages for what does not satisfy?"
Isaiah 55:1
There will be no need, no homelessness, no hunger - we will buy and eat without money and without price!
Spiritually speaking, remember that Jesus is the Bread of Life (click HERE to read: "Jesus Is (Part#1) The Bread of Life"). That is referenced in the last portion of verse 1 "why do you spend money for what is not bread".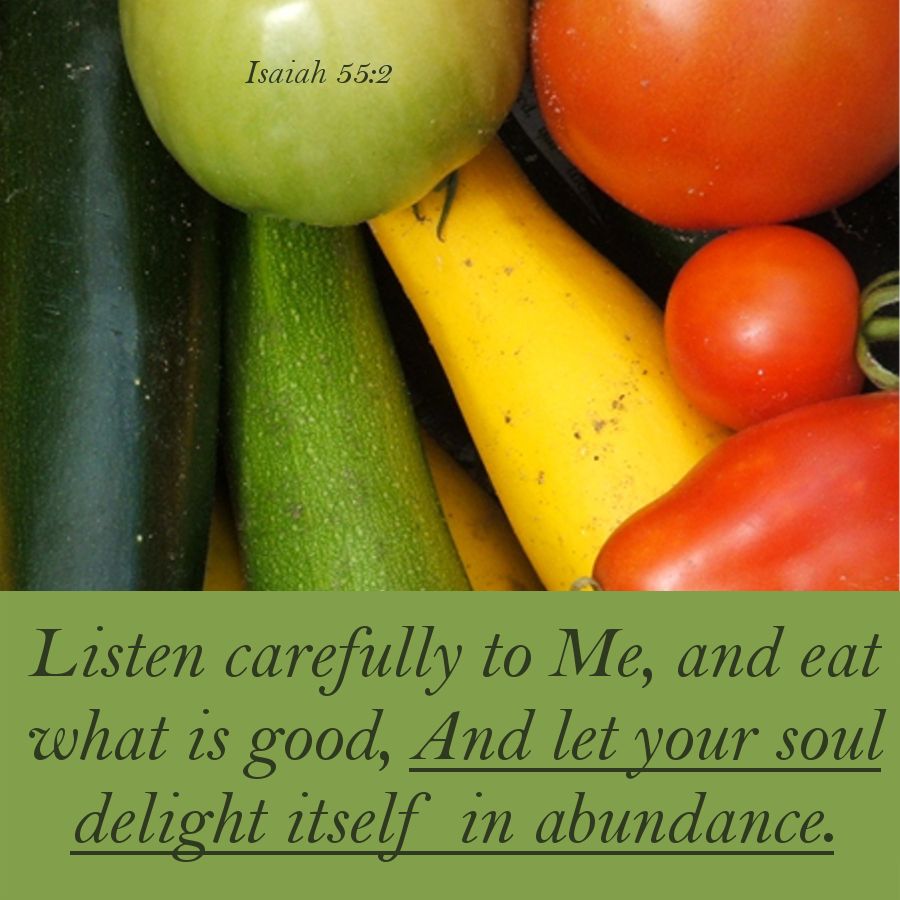 Again, in verse 2 we are referring to our spiritual food. One of my favorite passages from Isaiah 55 is:
"And let your soul delight itself in abundance."
"And I will make an everlasting covenant with you—
The sure mercies of David.
Indeed I have given him as a witness to the people,
A leader and commander for the people.
Surely you shall call a nation you do not know,
And nations who do not know you shall run to you,
Because of the Lord your God,
And the Holy One of Israel;
For He has glorified you."
Seek the Lord while He may be found,
Call upon Him while He is near.
Let the wicked forsake his way,
And the unrighteous man his thoughts;
Let him return to the Lord,
And He will have mercy on him;
And to our God,
For He will abundantly pardon.
"For My thoughts are not your thoughts,
Nor are your ways My ways," says the Lord.
"For as the heavens are higher than the earth,
So are My ways higher than your ways,
And My thoughts than your thoughts."
Isaiah 55:3-9
God's promise is everlasting. In verse 3 we read about God's everlasting covenant - that's a binding contract that will never end. And my equally favorite verse in Isaiah 55 is verse 7 -

"For He will abundantly pardon.

" That's abundant forgiveness in a contract that will never end - eternal life of abundance!
Also important is understanding that God's ways are not ours. Whenever I am going through a time of struggle I often remind myself that God's thoughts are not my thoughts. He will NEVER leave us or forsake us (Hebrews 13:5) - He knows the outcome and there is a reason for our difficulties that will benefit us in the end.
Verses 10 and 11 are so beautifully poetic. I especially find the description about God's word so helpful and comforting. God's word WILL ACCOMPLISH GOD'S PLAN. God never lies - His word and promises are never empty. The Bible truly is "living and active" (Hebrews 4:12).
I guess the entire chapter of Isaiah 55 is my favorite because the last line of verse 12 is just wonderful! -
"
And all the trees of the field shall clap their hands.
" Isn't that description just awesome??!! (click HERE to view Part#1 in the new Tree series: "Trees - Visual & Edible")
"Incline your ear, and come to Me.
Hear, and your soul shall live;
Instead of the thorn shall come up the cypress tree,
And instead of the brier shall come up the myrtle tree;
And it shall be to the Lord for a name,
For an everlasting sign that shall not be cut off."
Isaiah 55:13
"Your soul shall live"!! - That's in verse 13. Even more confirmation that forgiveness through Jesus Christ is forever.
Let your soul delight itself in abundance - because God abundantly forgives!
Copyright, Permissions & Disclaimer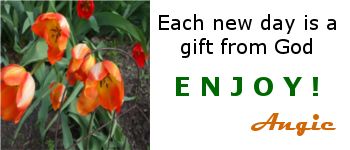 Linked to:
_____________________________________________________________________
Take Up The THANKFULNESS Challenge!
I challenge you to thank God for something everyday for one year! Either write it down in a diary OR share with us on a blog. If you have a blog & would like to share your THANKFULNESS posts with us, then please fill out this form:
365 Days of Being THANKFUL form - click HERE
and you will be added to the THANKFULNESS page.