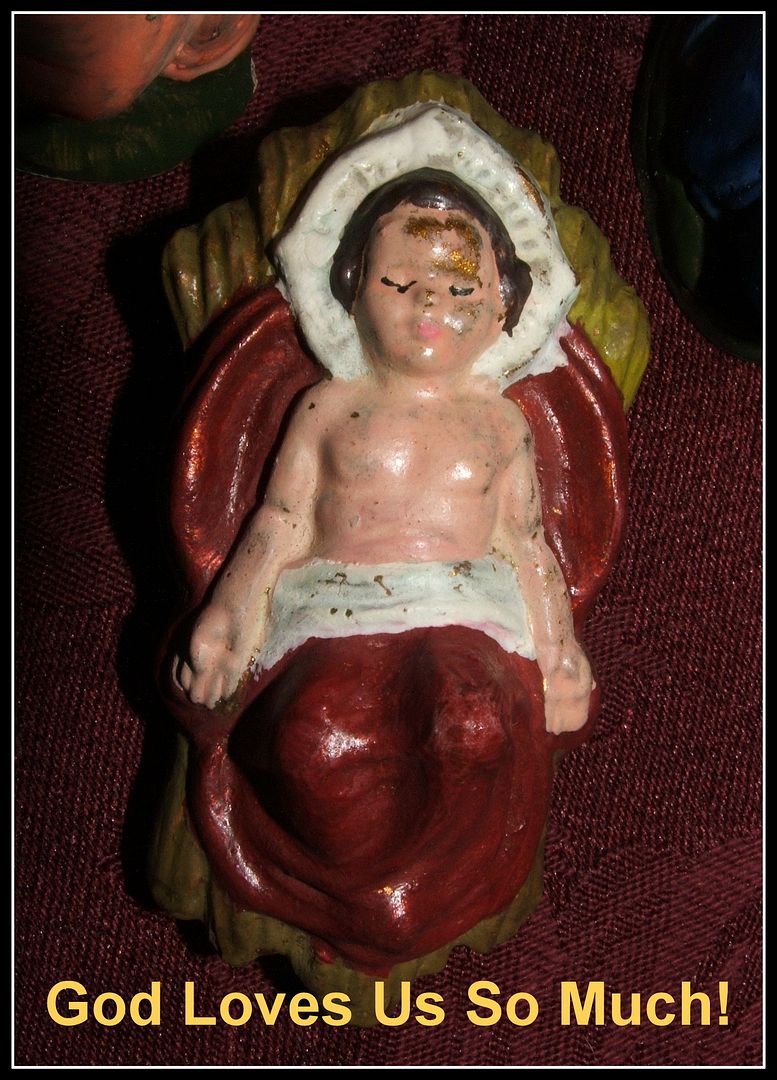 Christmas Day 2015 - It's Because God Loves Us So Much!
For God so loved the world that he gave his one and only Son, that whoever believes in him shall not perish but have eternal life. For God did not send his Son into the world to condemn the world, but to save the world through him. John 3:16 & 17
Let's not forget that it is because of our Heavenly Father's love for all of us that He sent his one and only Son!!
God loves the entire world - EVERYONE!
All you have to do is believe and accept his gift of forgiveness through Jesus Christ who was born, died and rose again for our sins so that we might have eternal life!
Merry Christmas!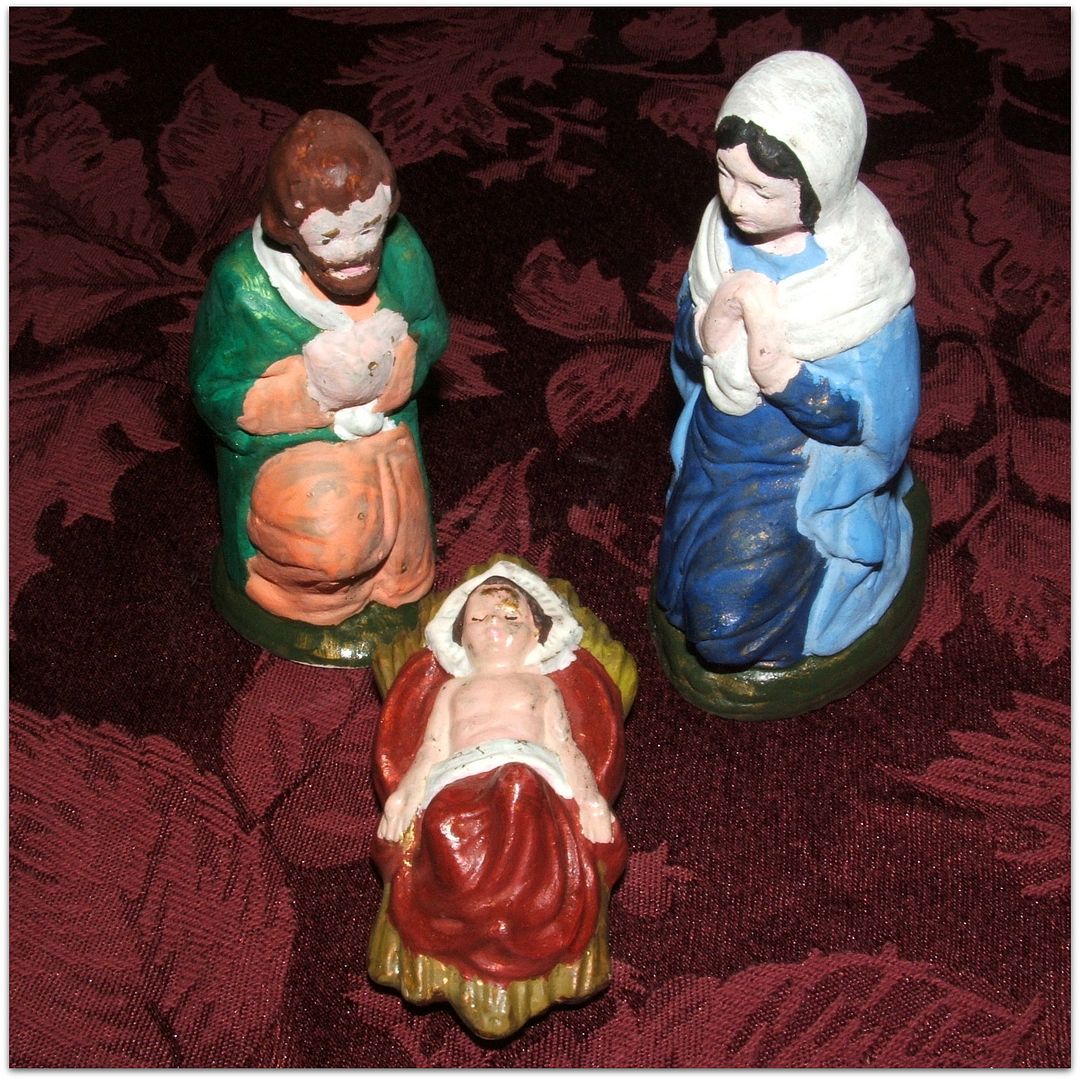 ______________________________________________________________________________
I received a comment about this post & instead of replying through the comment section I decided to add this to the bottom of this post.
Here is the comment that I received:
It is sad that many people quote only John 3:16, leading ones to falsely think that ALL one needs to do to be saved is to BELIEVE in Jesus. Perhaps because of this people don't realize that there is so much more one needs to do - see 1 John 3:5, John 3:36, or Romans 6:16, for example. And this is certainly confirmed when we read of such ones who DO BELIEVE in Jesus (James 2:19) who will definitely NOT be saved.
First - the passages that were quoted in the comment -
1 John 3:5 "But you know that he appeared so that he might take away our sins. And in him is no sin."
John 3:36 "Whoever believes in the Son has eternal life, but whoever rejects the Son will not see life, for God's wrath remains on him."
Romans 6:16 "Don't you know that when you offer yourselves to someone to obey him as slaves, you are slaves to the one whom you obey - whether you are slaves to sin, which leads to death, or obedience, which leads to righteousness?"
James 2:19 "You believe that there is one God Good! Even the demons believe that - and shudder."
There is a big difference between believing that God exists and believing that Jesus died and rose again for our sins. The first example of believing that God exists is of course NOT a saving belief (like it says in James 2:19 - even the demons believe that). However, the second example IS a saving belief. If you truly believe that Jesus, who is God's only Son, came to earth and died for you so that you might have eternal life - then that belief is life changing for YOU. One cannot continue living in sin with this belief. That is why believing that Jesus died for your sins and accepting His gift of forgiveness IS what it takes to be saved. What naturally follows a true belief in Jesus will be a change in character, a change in action and a change in our goals.
"Jesus answered, 'I am the way and the truth and the life. No one comes to the Father except through me.' " John 14:6
______________________________________________________________________________
________________________________________________
Take Up The THANKFULNESS Challenge!
I challenge you to thank God for something everyday for one year! Either write it down in a diary OR share with us on a blog. If you have a blog & would like to share your THANKFULNESS posts with us, then please fill out this form:
365 Days of Being THANKFUL form - click HERE
and you will be added to the THANKFULNESS page.