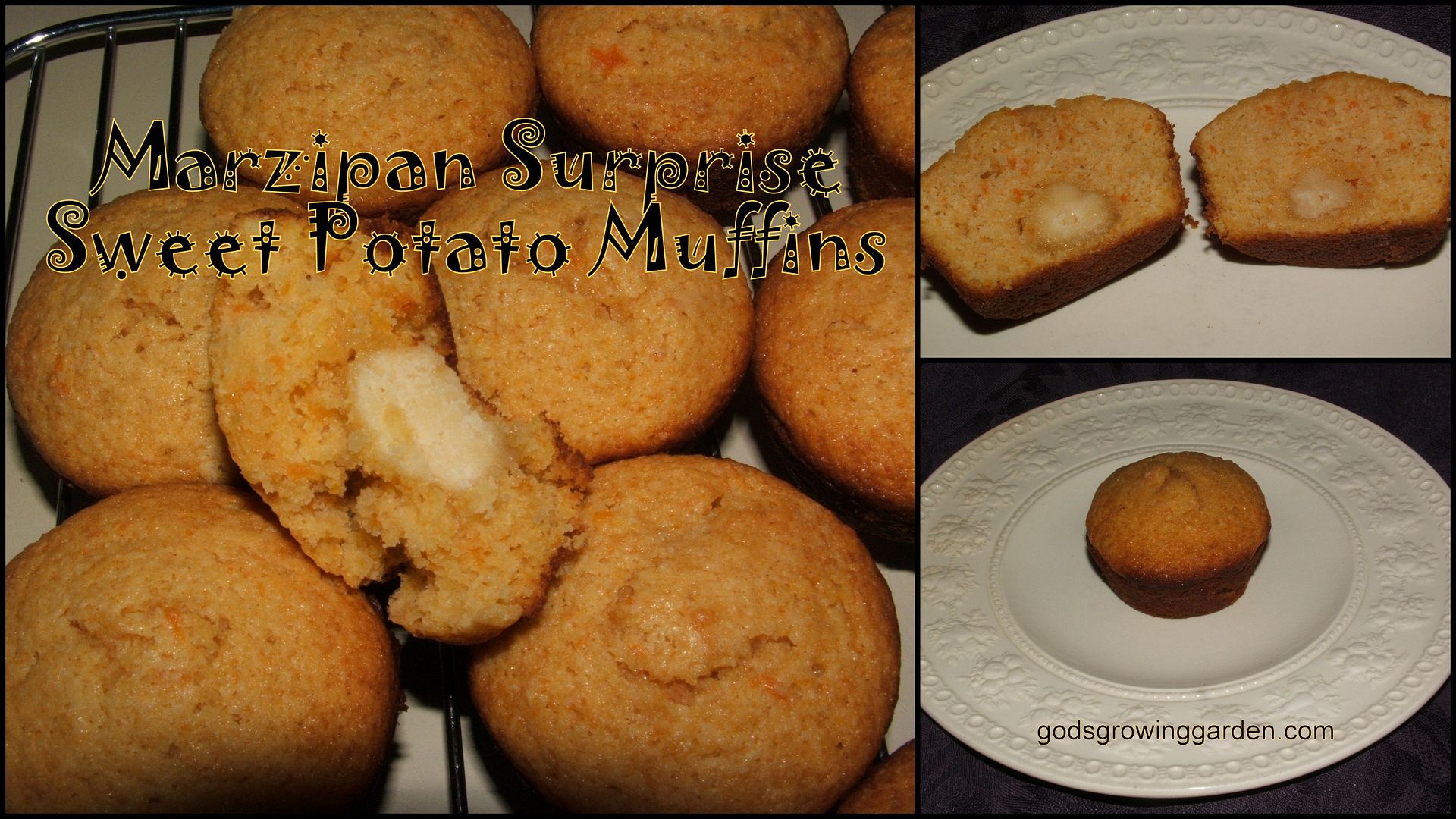 Marzipan Surprise Sweet Potato Muffins
This recipe that I am sharing with you today could easily be made into a cupcake with sickeningly sweet frosting (can you tell that I am not fond of cupcakes for that over-sweetness reason). I have always preferred the less sweet muffin over the cupcake because all other flavors are more pronounced in a muffin. In my opinion excess sugar overrides other delicate flavors. With the Marzipan surprise inside - these muffins are just perfect plain and simple. I didn't even put a glaze on these muffins, but if you prefer you may drizzle a vanilla or almond glaze on top.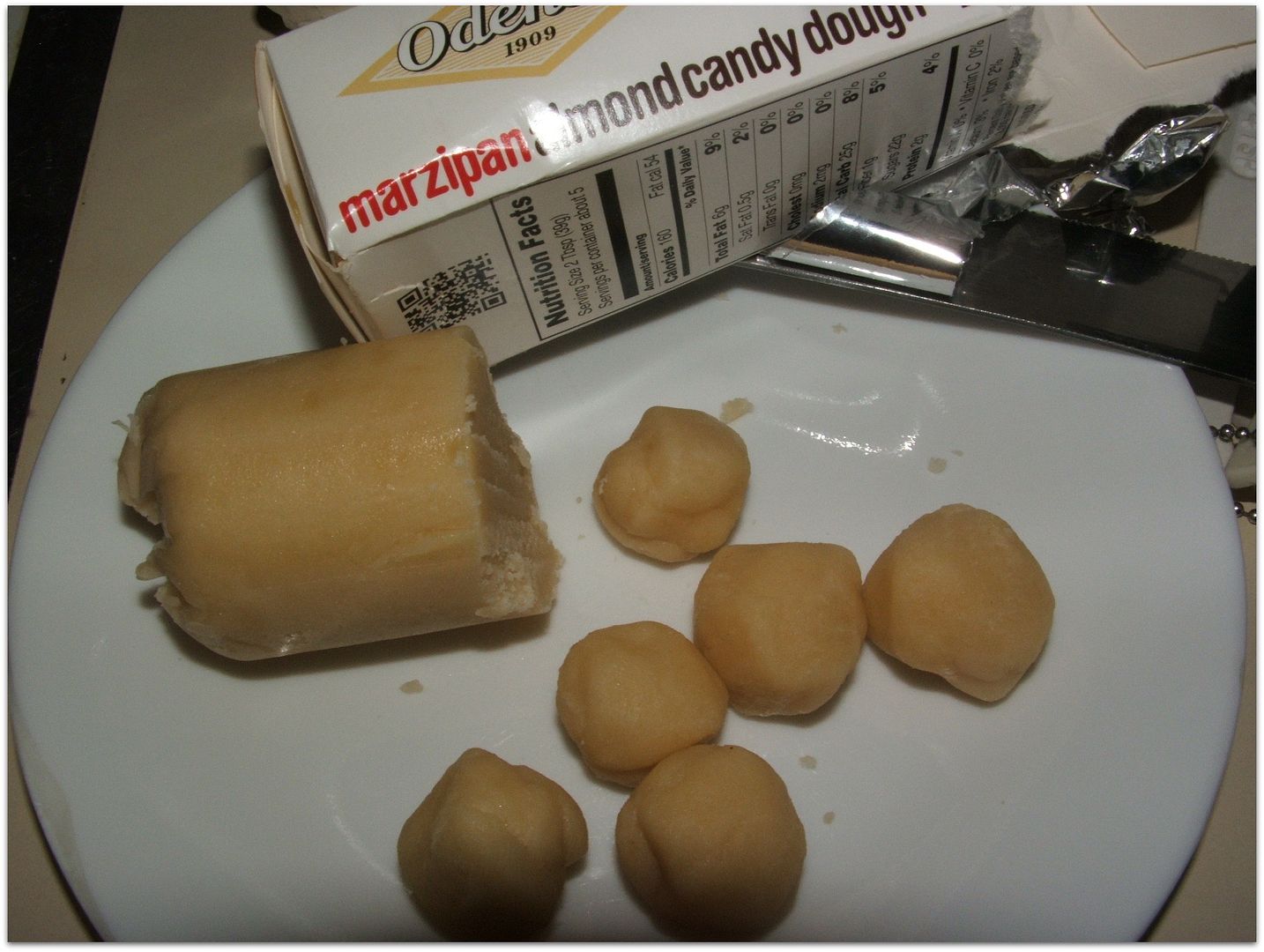 Printable Recipe
1/2 cup butter (melted & cooled to warm)
1/2 cup sweet potato (baked, cooled & deskinned)
2 teaspoons baking powder
1 teaspoon almond extract
1+ cup flour (NOTE - You might need 1/4 cup more flour depending on how "wet" the sweet potatoes are - sometimes certain sweet potatoes can have a higher water content than others. The dough should be somewhat stiff like seen below - but NOT dry.)
1 teaspoon vanilla extract
1/2 or 1/3 package of Marzipan (I used Odense brand) (roll into 12 equal portioned balls-see size in the picture above)
Begin by preparing ingredients as listed above (baking sweet potato, melting butter etc) (I usually use left over baked sweet potato from the night before). Beat the eggs and sugar just until blended. Add the butter, extracts & sweet potato & beat again - just until combined. Now, with a wooden spoon - stir in the dry ingredients (you may sift the flour, baking powder & salt - HOWEVER, the almond flour will NOT sift through). Continue stirring until all of the dry ingredients has been mixed in completely (Don't over stir).
Divide the dough into 2 equal portions. Spray or butter a 12 count muffin tin. Take half of the dough and drop about 1/8 cup portion into each muffin space (you will use the entire half portion of the dough). Place a Marzipan ball on top of each dough portion in each muffin space (see picture below).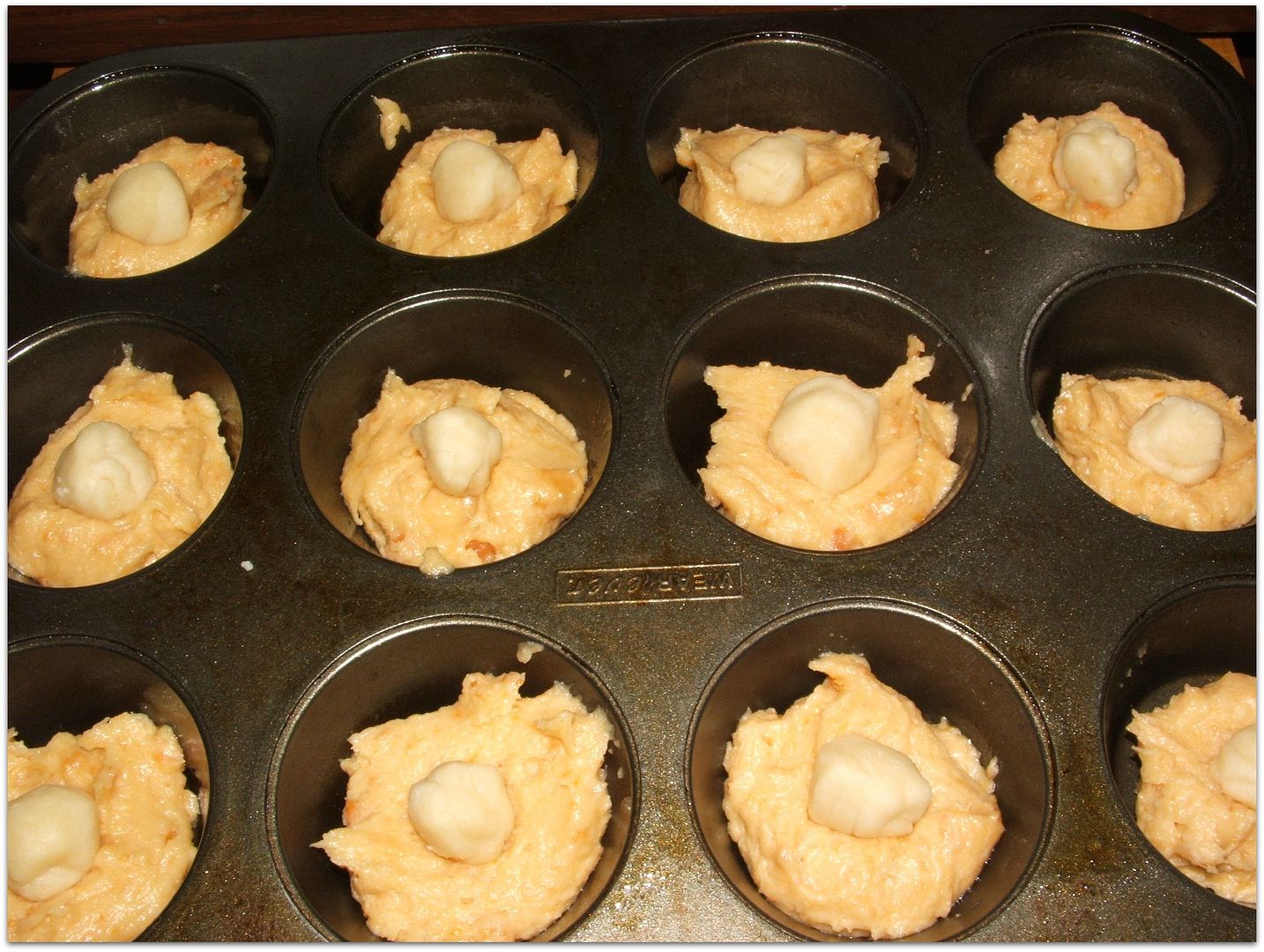 Now, take the remaining dough portion & drop another 1/8 cup (or so) portion of dough on top of the marzipan ball - make sure that the dough sides around the marzipan are touching the bottom dough to make a seal) (see picture below).
Bake in a preheated 400 degree oven for 15 minutes or until toothpick inserted comes out clean (remember the marzipan will be in the middle - so insert the toothpick off to the side a little).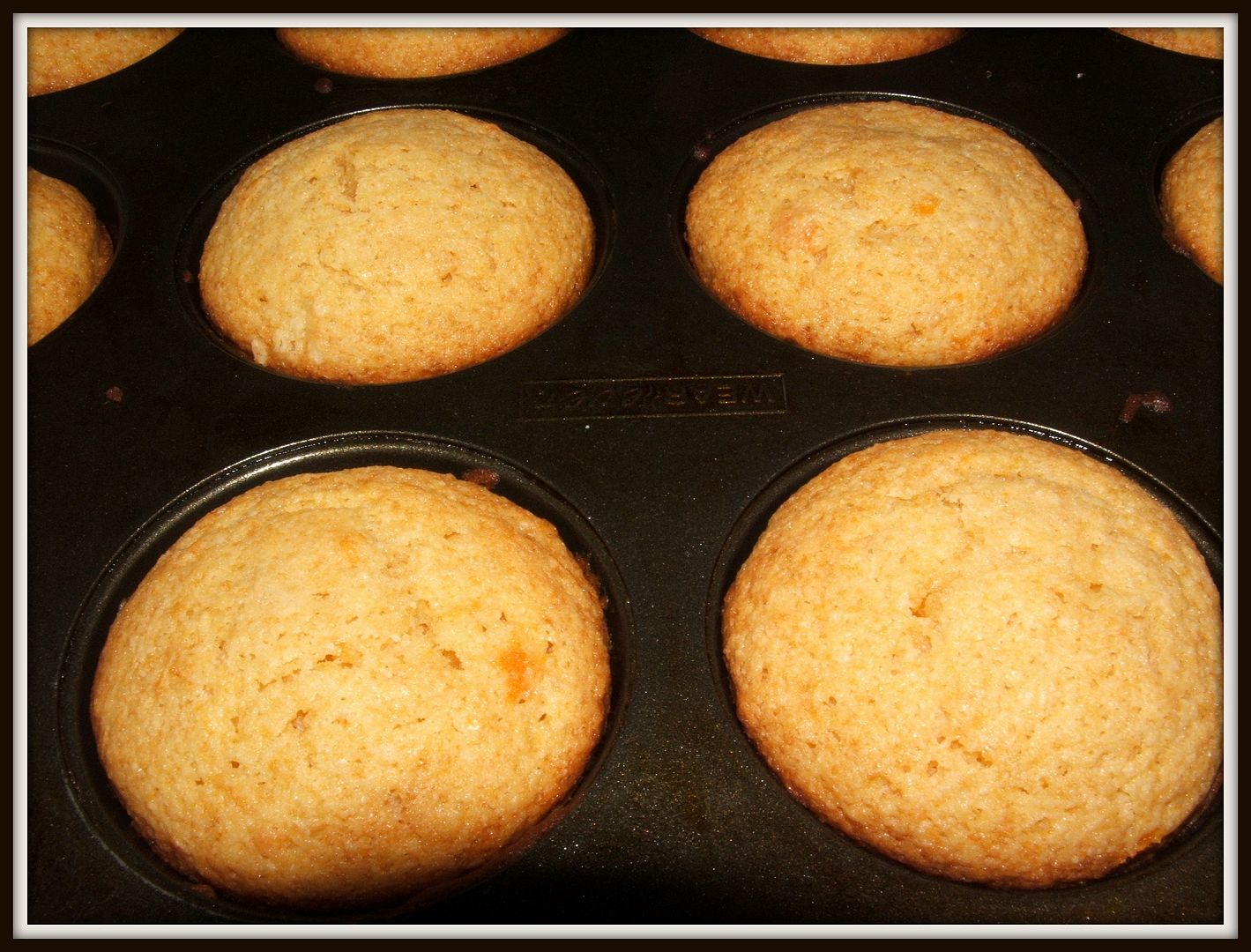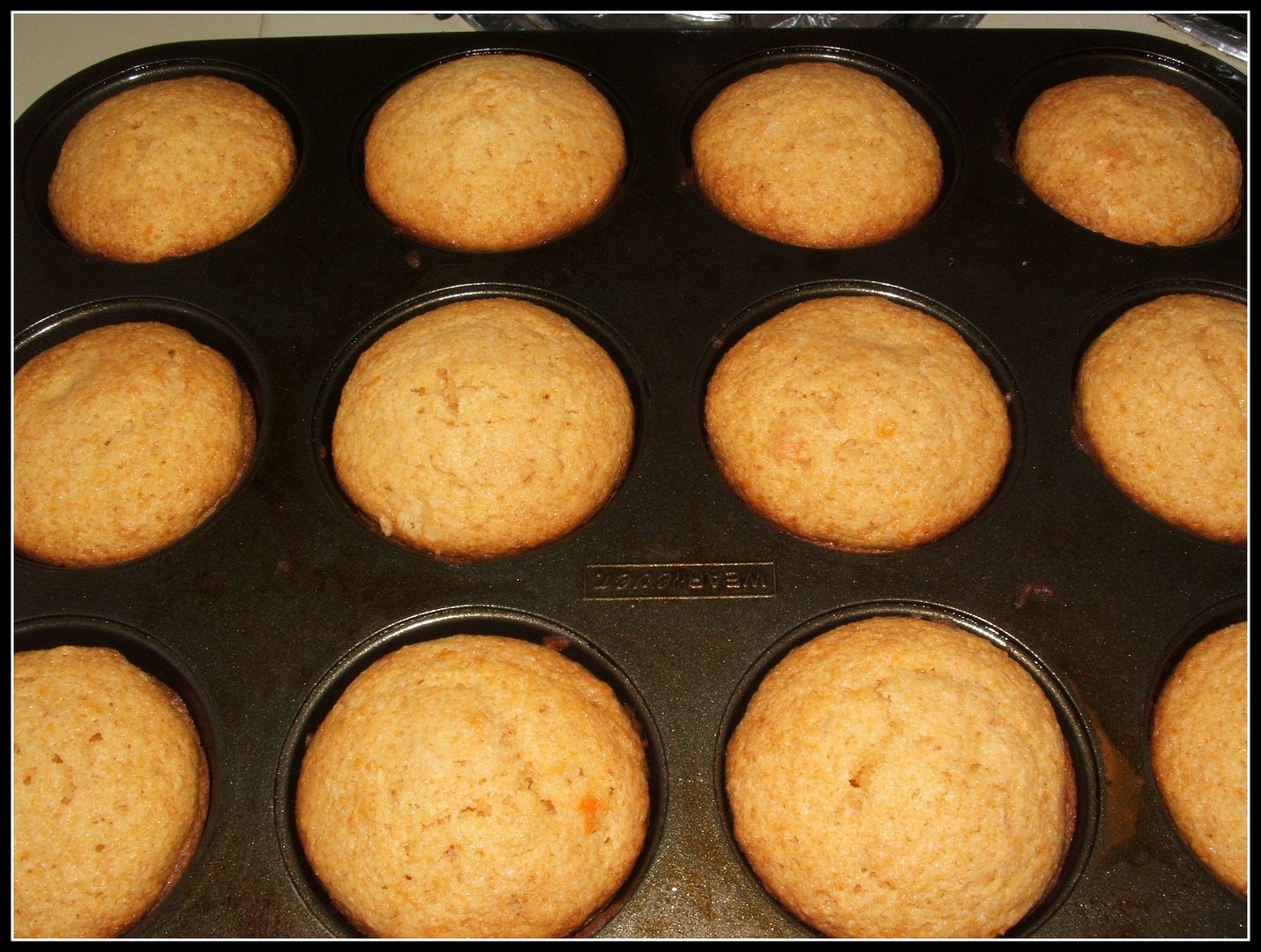 Cool for 10 minutes - remove from muffin tin and continue cooling on a wire rack.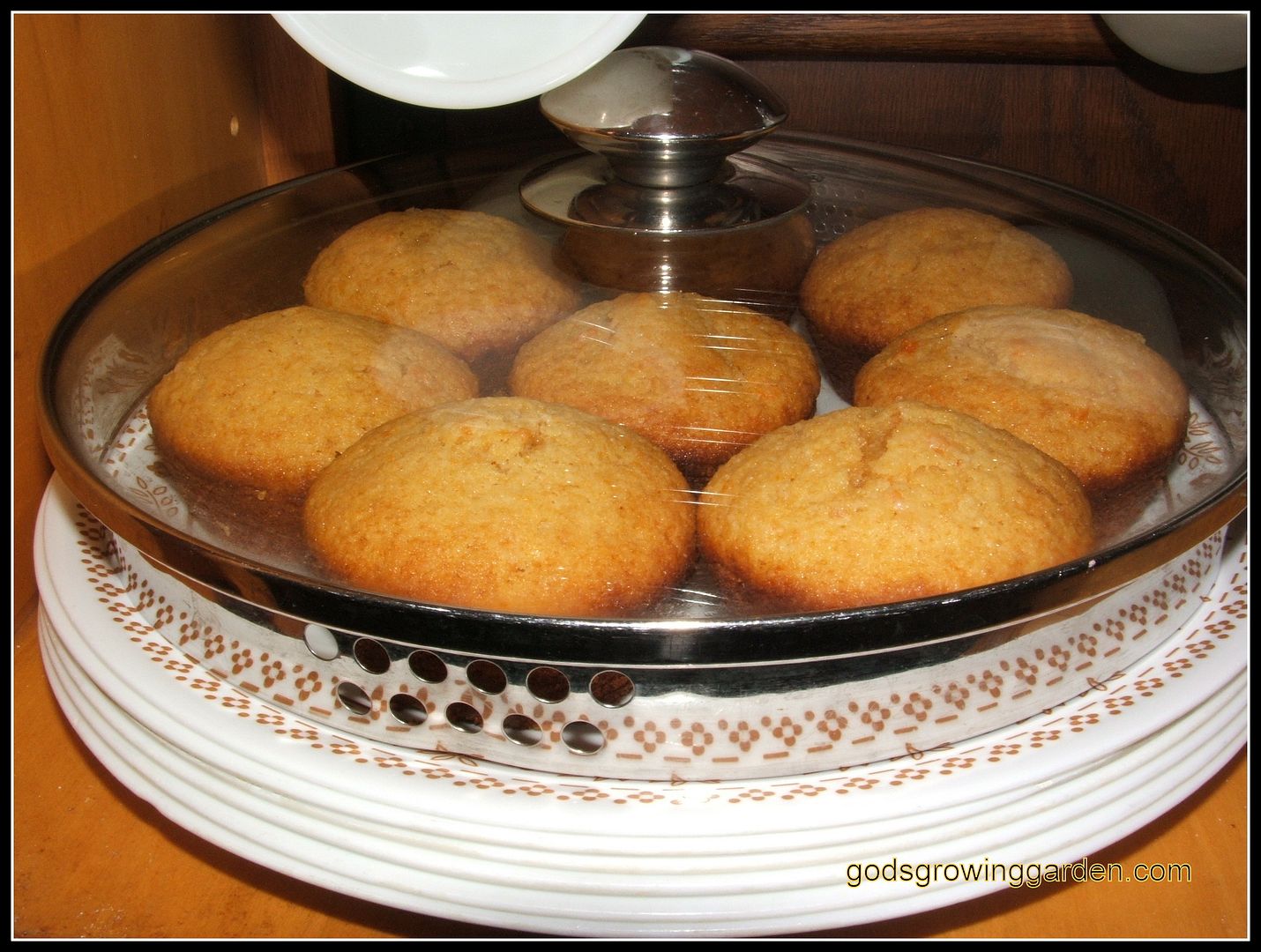 Serve or place in the cupboard for later.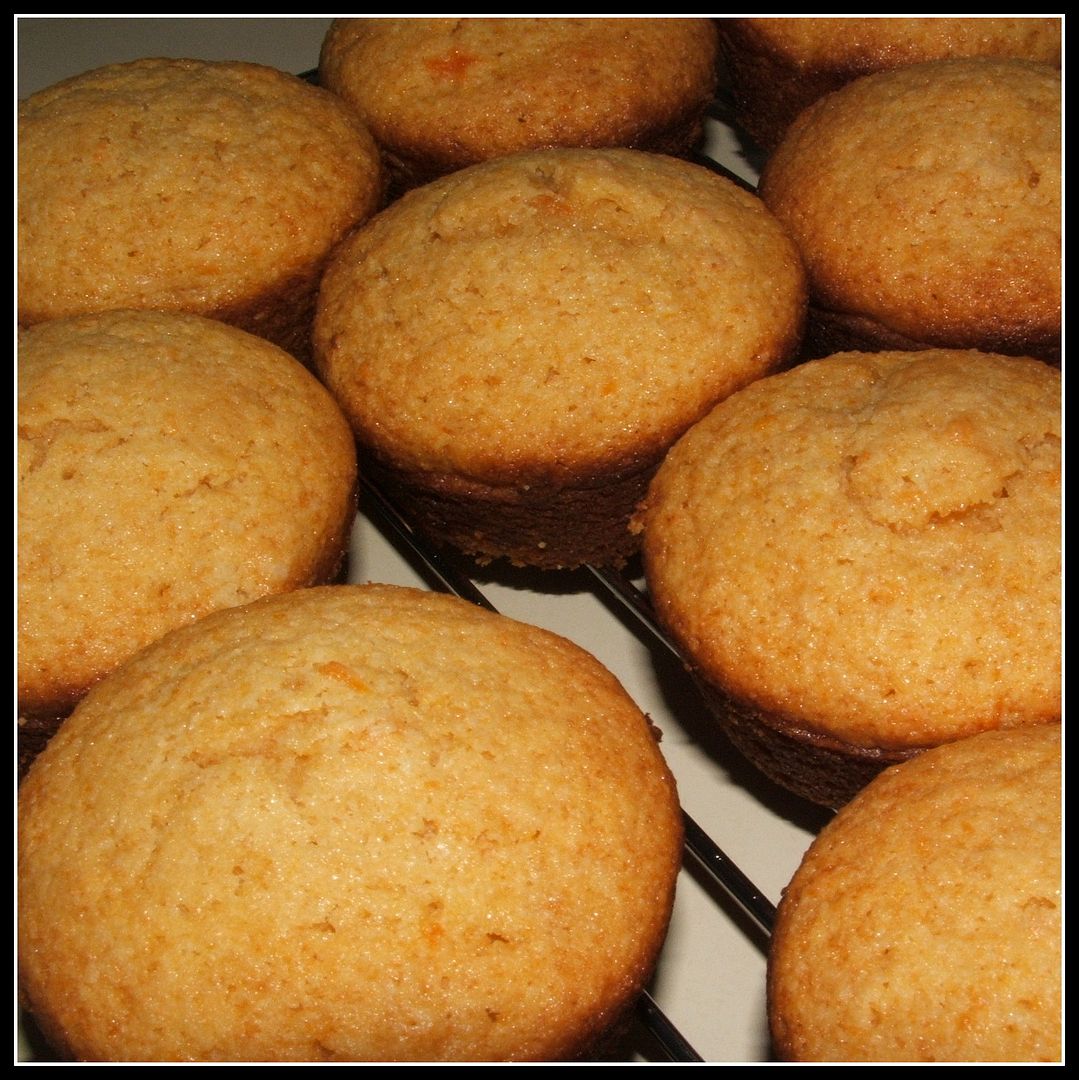 And ENJOY!!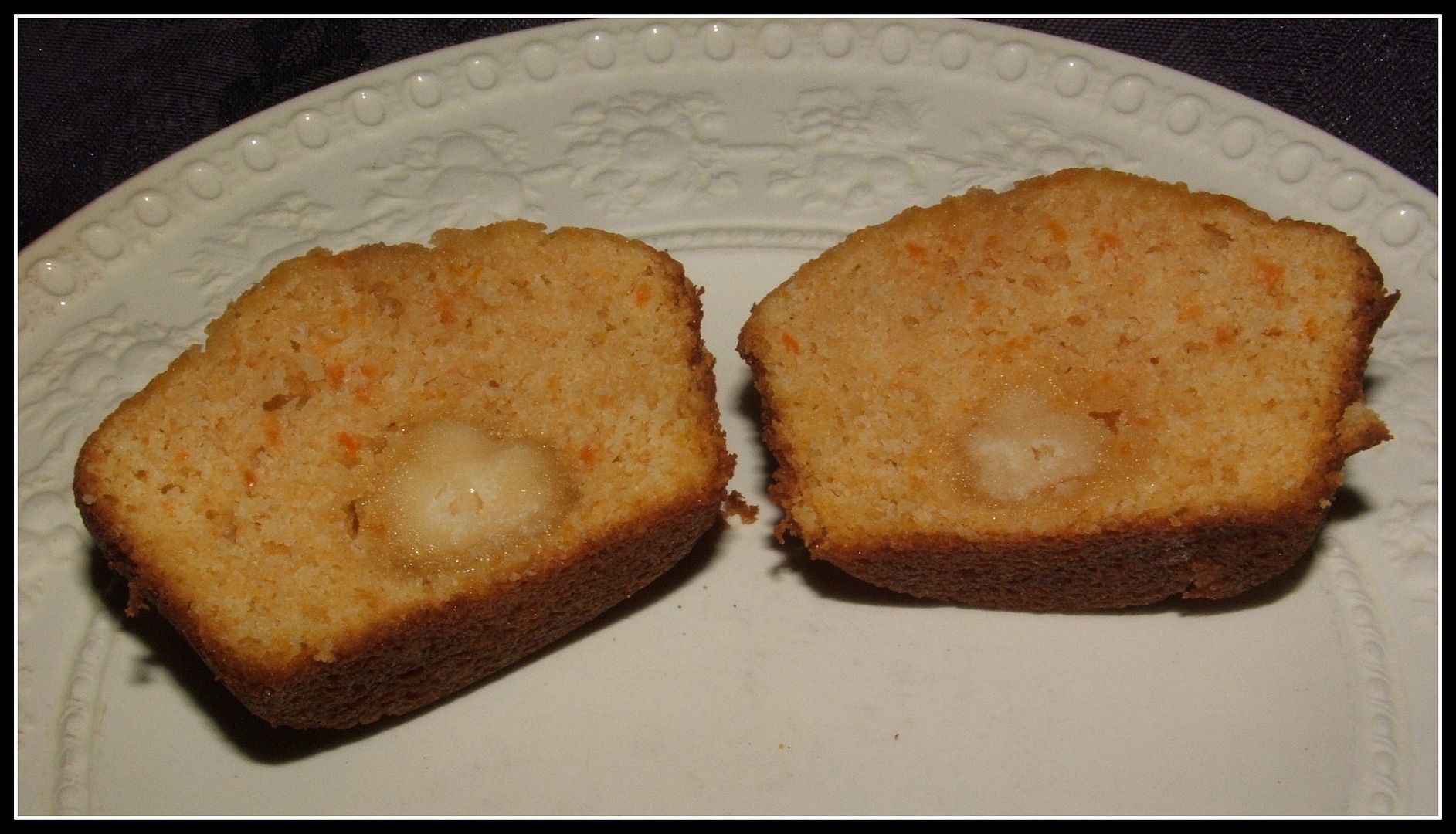 _________________________________________