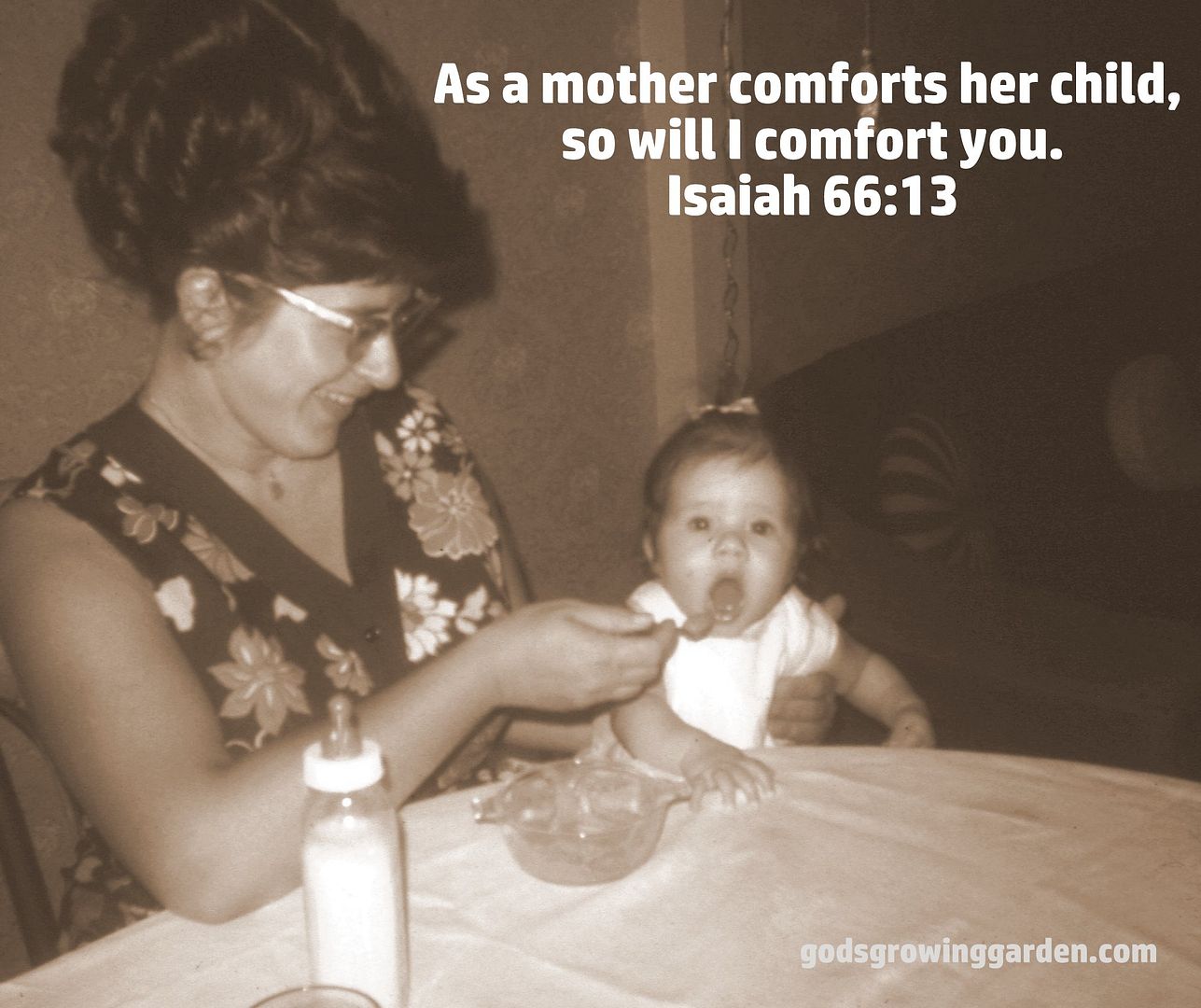 Today is Mother's Day in North America and for many people this day is a difficult holiday:
- Maybe your mom lives far away and you are not able to be with her today.
- Maybe you have lost your mom and look forward to seeing her in heaven some day.
- Maybe you just lost your husband and this is your first Mother's day as a single mom.
- Maybe you were abandoned by your mom.
- Maybe your relationship with your mom is strained and you don't even speak to her anymore.
- Maybe you desperately want to become a mom yourself but are having difficulties conceiving.
Whatever the hardship - you can rest assured that the ultimate comfort in any of these situations comes from our Heavenly Father!
As a mother comforts her child, so I will comfort you. Isaiah 66:13
If you need comfort - just ask God!
Copyright, Permissions & Disclaimer
Linked to:
Wake Up Wednesday Linky
_____________________________________________________________________
"Prayer Warriors United" is a google+ Community where Christians come together in prayer.
C
lick HERE to view or join this community
If you need prayer please fill out this