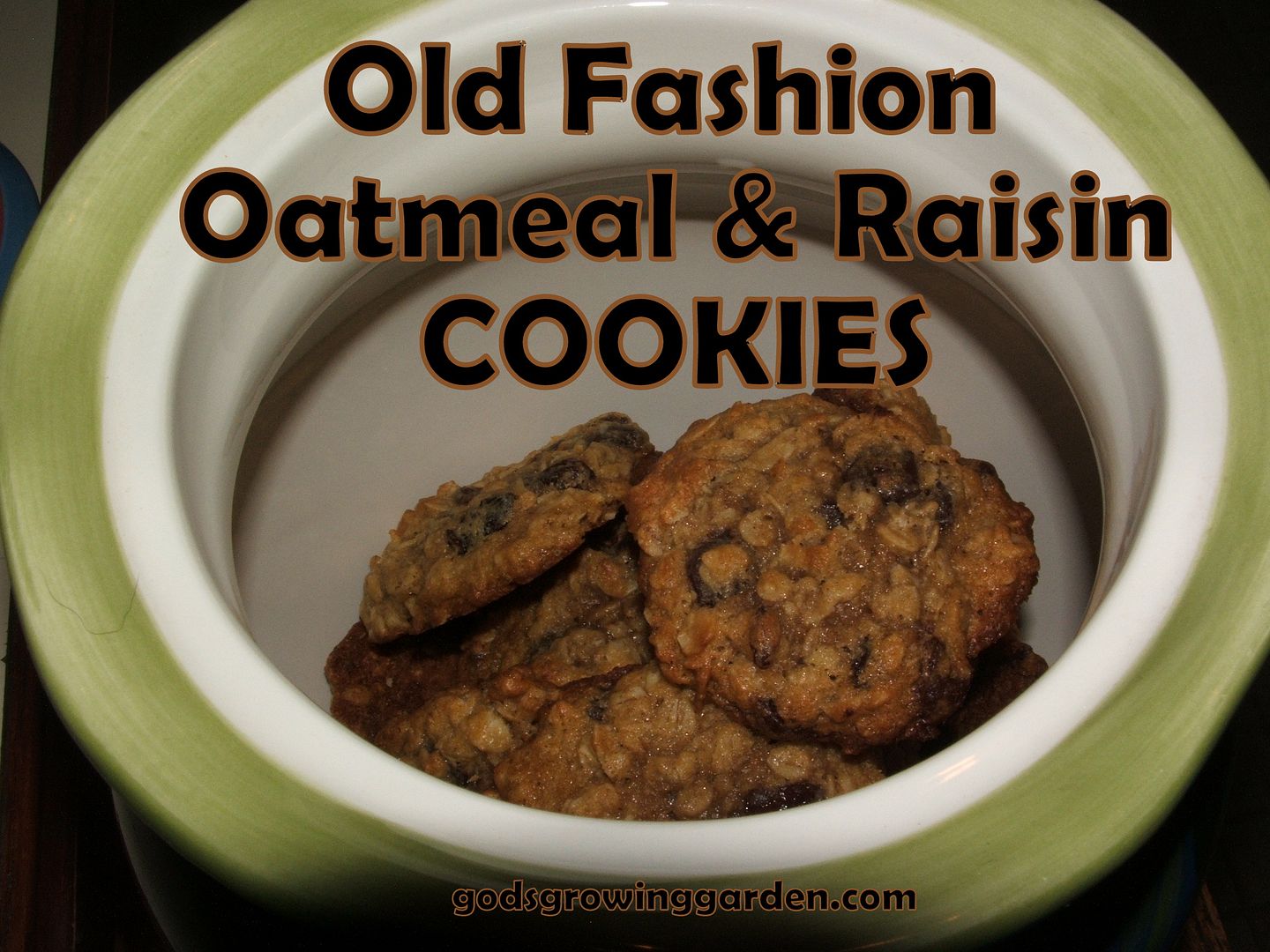 The Basics - Old Fashion Oatmeal & Raisin Cookies
As many of you know, I so enjoy creating new flavor combinations. However, we cannot forget the basic, plain and simple flavors that never grow old. I'm talking about oats and raisins.
The original recipe for my oatmeal & raisin cookie was originally my mother-in-law's recipe but I have tweaked it over the years.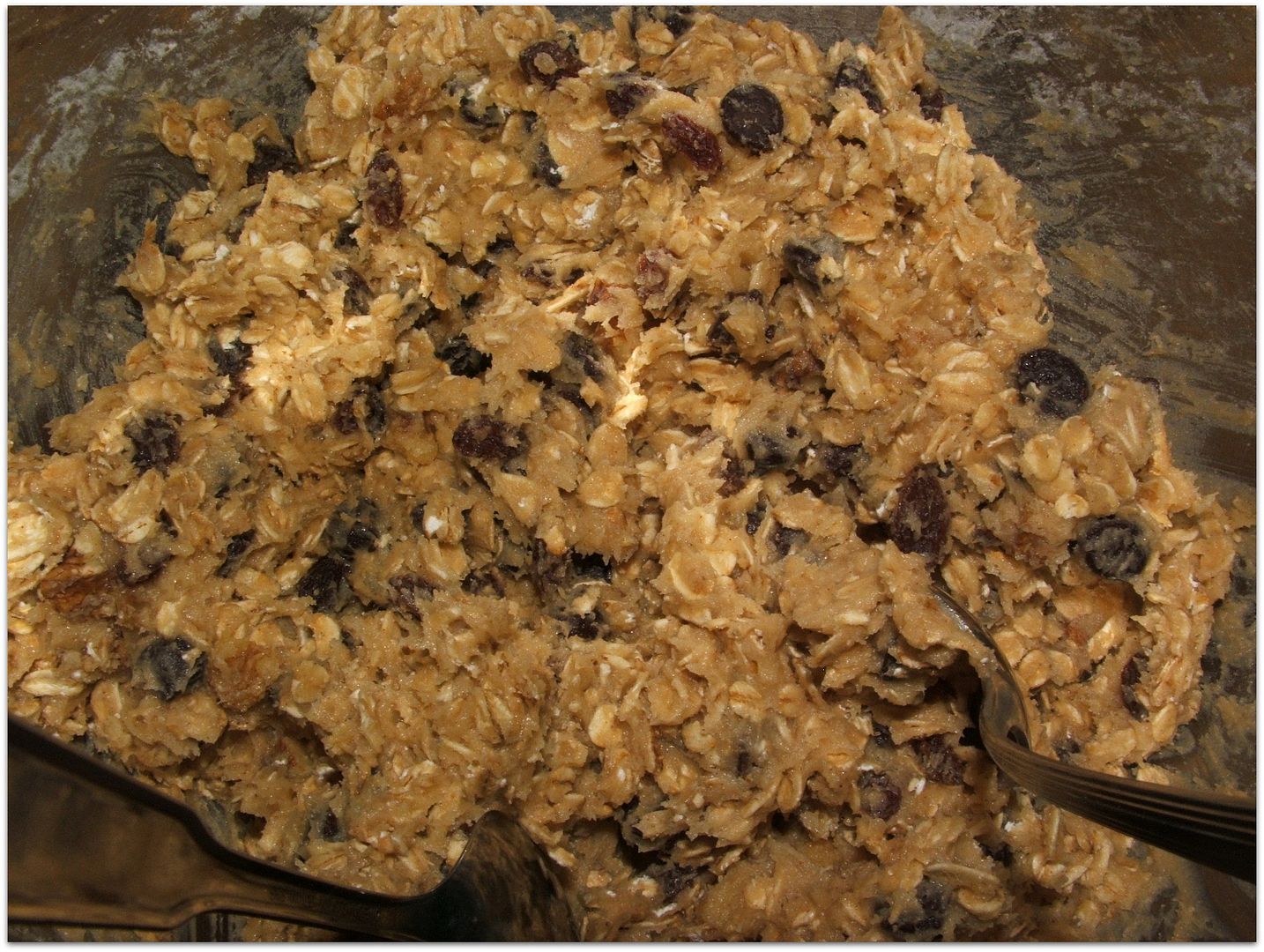 Printable Recipe
1/2 (or up to 1) teaspoon cinnamon
3 cups oats (I used old fashion rolled oats)
1 cup raisins (see variation at the end of the recipe)
1/2 cup chopped walnuts (optional)
In a large mixing bowl begin by creaming together the butter and sugars (brown & granulated) until well combined. Mix in the eggs and vanilla - just until combined. With a wooden spoon, stir in the flour, baking soda, cinnamon, salt and oats. Finally stir in the raisins and walnuts.
On a parchment lined cookie sheet - drop large heaping spoonfuls of dough leaving some room for the cookies to spread out in the oven (I fit about 15 cookies on my large sheet) (see picture below). Continue until all the dough has been used up (The entire recipe should fill 2 large cookie sheets)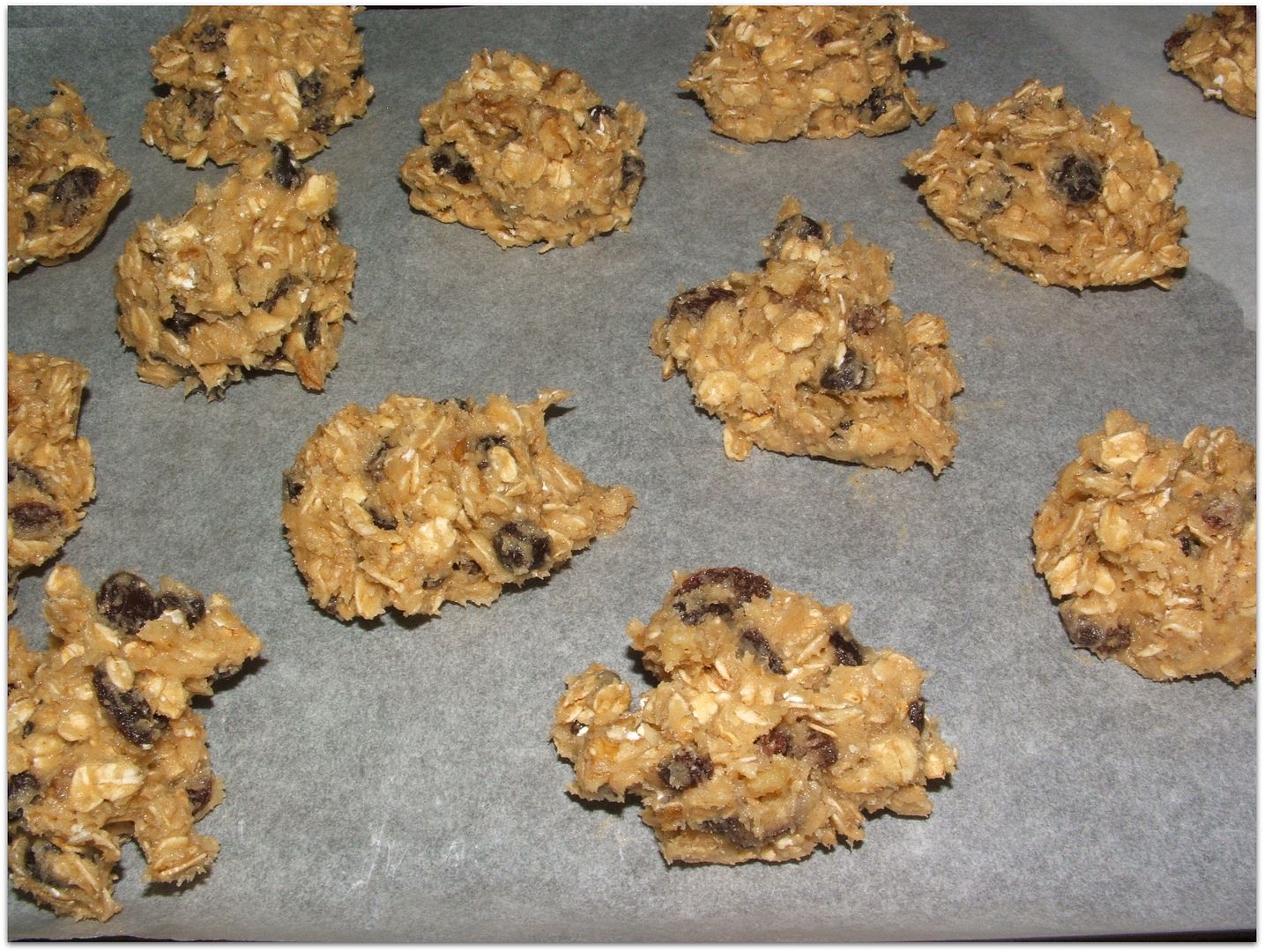 Bake in a preheated 375 degree oven (only 1 cookie sheet at a time) for 9 to 10 minutes (or until desired golden brown color is achieved) (see picture below).
VARIATIONS:
1. If you would like to add chocolate chips then reduce the raisins to 1/2 cup and add 1/2 cup chocolate chips
2. Use both golden and regular raisins (1/2 cup of each).
3. Substitute dried cranberries or dried cherries for the raisins.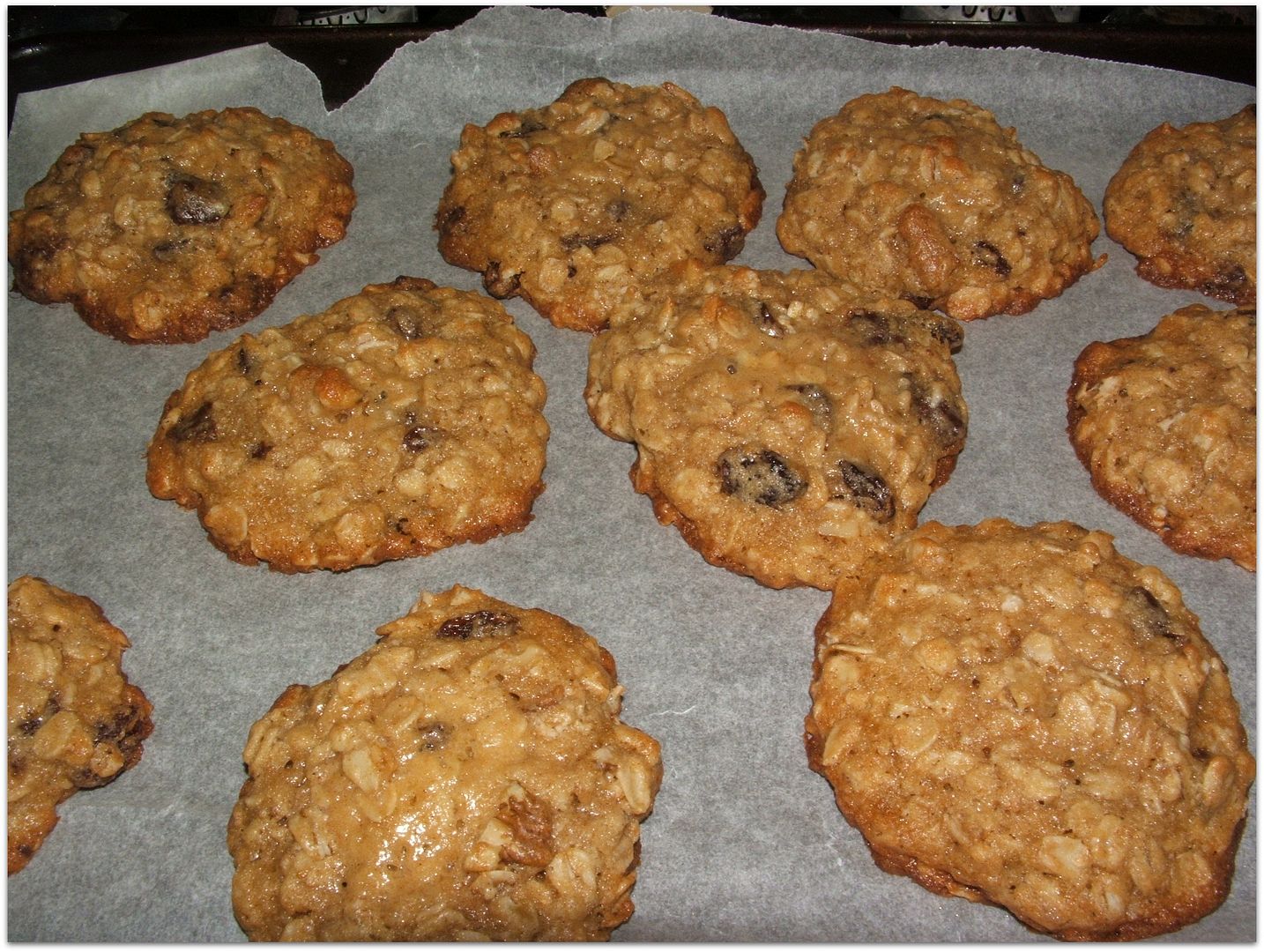 Remove from oven, cool on a wire rack.
Serve & ENJOY!
Copyright, Permissions & Disclaimer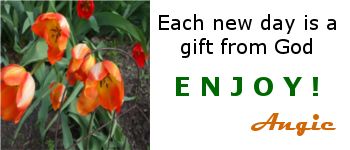 Linked to:
Pretty Pintastic Party
Turn It Up Tuesday
Happiness is Homemade
________________________________________________________________
Take Up The THANKFULNESS Challenge!
I challenge you to thank God for something everyday for one year! Either write it down in a diary OR share with us on a blog. If you have a blog & would like to share your THANKFULNESS posts with us, then please fill out this form:
365 Days of Being THANKFUL form - click HERE
and you will be added to the THANKFULNESS page.