Wisdom From Heaven #3 - PURE
This is the third post in the series called "Wisdom from Heaven". In this series we will be studying James chapter 3, which details how to put wisdom into practice in our everyday lives.
Today we are focusing on the first type of heavenly wisdom - PURE.

pure - spotless, stainless, absolute, refined. Free from moral fault or guilt. Marked by chastity. Free from what violates, weakens or pollutes.

I believe that living a pure life starts with our thoughts. Does an action follow a thought? Or does a thought follow an action? I believe that thoughts come first, which is why it is vital to make sure that our minds are pure. Read through the passage below:
You can see how pure thinking will create a good action. It is impossible to lie, cheat, steal (etc) if you are only thinking about noble, right, pure, lovely, admirable, excellent and praiseworthy things.
This "pure" wisdom from heaven starts in our minds but what is a pure heart?
A pure heart is mind, action and motive combined. When our wants and desires are as pure as our thoughts and actions, then that is a pure heart.
It is not an easy feat, but it can be achieved. We should pray for a pure heart, just like David did in the Psalm below:
".....love, which comes from a pure heart and a good conscience and a sincere faith."
1 Timothy 1:5
Let's try our best to think, live and desire God's PURE wisdom from heaven everyday.
"Keep yourself pure!"
1 Timothy 5:22
Copyright, Permissions & Disclaimer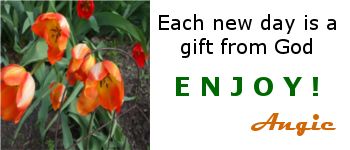 Linked to:
_____________________________________________________________________
Take Up The THANKFULNESS Challenge!
I challenge you to thank God for something everyday for one year! Either write it down in a diary OR share with us on a blog. If you have a blog & would like to share your THANKFULNESS posts with us, then please fill out this form:
365 Days of Being THANKFUL form - click HERE
and you will be added to the THANKFULNESS page.