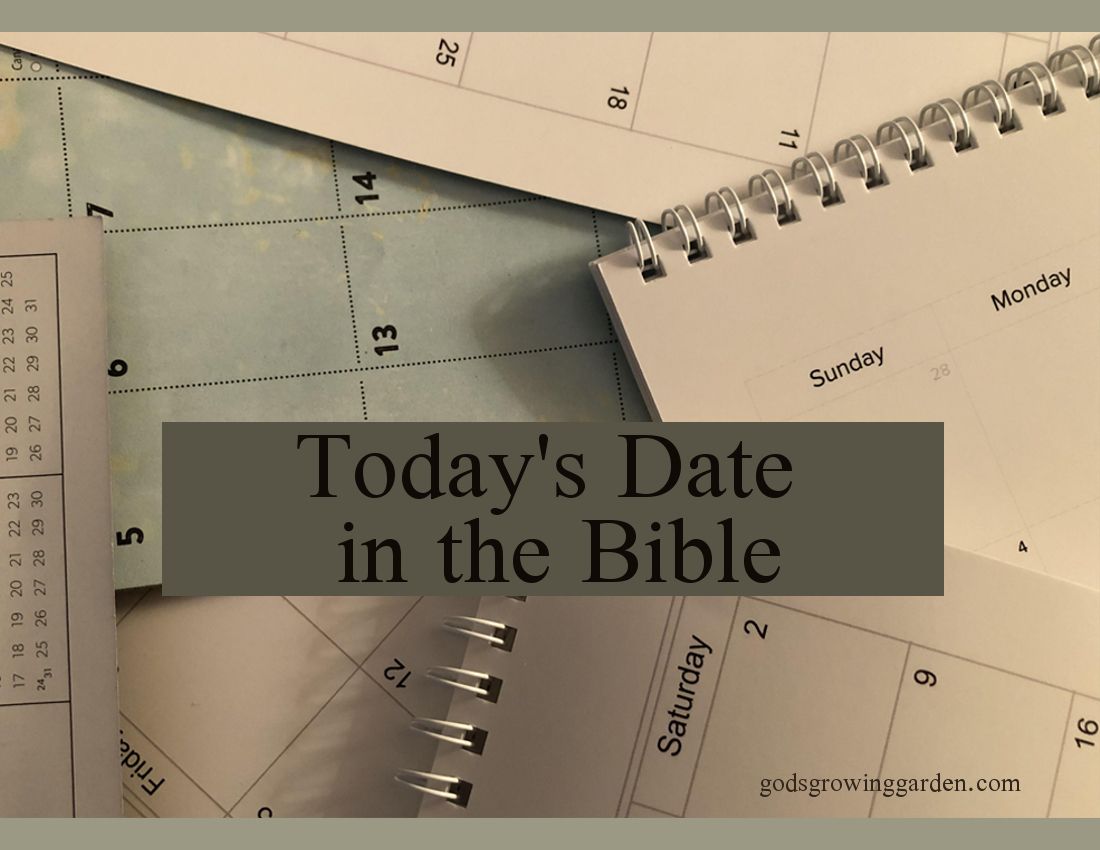 Chapter 9 Verse 11 - Today's Date in the Bible
Have you ever struggled with direction from God? Maybe during prayer you just cried out to God and said: "Lord, please show me direction - when I open my Bible please allow my eyes to land on the verse that will show me your answer." I have done this many times and most of the time I received an answer, or at least guidance to His next step for my life.
In this series, we will be doing something similar in randomness to the "open-the-Bible-anywhere" that I spoke about above. Recently I started thinking that there are areas of God's Word that I will probably never write about. I might be missing so many parts of Scripture that might be able to touch someone's heart. That's when I came up with this fun way to read parts of the Bible that we might never study.
This is how it will work - we will have the month represent the Chapter in the Bible and the day will represent the verse. Today is the 11th of September, so we will focus on verse 11 of the ninth Chapter of each book in the Bible. Obviously, this post would be extremely long if I included all of the 11th verses of every Chapter 9, so I am highlighting ten verses (sometimes I included a couple extra verses around the 11th for context). This series will continue on the second or third Sunday of every month.
"And when the Pharisees saw it, they said to His disciples, "Why does your Teacher eat with tax collectors and sinners?" When Jesus heard that, He said to them, "Those who are well have no need of a physician, but those who are sick. But go and learn what this means: 'I desire mercy and not sacrifice.' For I did not come to call the righteous, but sinners, to repentance."
Matthew 9:11-13
"
And it came to pass, at the end of forty days and forty nights, that the Lord gave me the two tablets of stone, the tablets of the covenant.
"Then the Lord said to me, 'Arise, go down quickly from here, for your people whom you brought out of Egypt have acted corruptly; they have quickly turned aside from the way which I commanded them; they have made themselves a molded image.'
"Furthermore the Lord spoke to me, saying, 'I have seen this people, and indeed they are a stiff-necked people.

Deuteronomy 9:11-13
"
And You divided the sea before them,

So that they went through the midst of the sea on the dry land; And their persecutors You threw into the deep,

As a stone into the mighty waters. Moreover You led them by day with a cloudy pillar, And by night with a pillar of fire, To give them light on the road Which they should travel."

Nehemiah 9:11-12
"Who serves as a soldier at his own expense? Who plants a vineyard and does not eat its grapes? Who tends a flock and does not drink the milk? Do I say this merely on human authority? Doesn't the Law say the same thing? For it is written in the Law of Moses: "Do not muzzle an ox while it is treading out the grain." Is it about oxen that God is concerned? Surely he says this for us, doesn't he? Yes, this was written for us, because whoever plows and threshes should be able to do so in the hope of sharing in the harvest. If we have sown spiritual seed among you, is it too much if we reap a material harvest from you? If others have this right of support from you, shouldn't we have it all the more?. But we did not use this right. On the contrary, we put up with anything rather than hinder the gospel of Christ."
1 Corinthians 9:7-12
"Sing praises to the Lord, who dwells in Zion! Declare His deeds among the people."
Psalm 9:11
"So the Lord said to him, "Arise and go to the street called Straight, and inquire at the house of Judas for one called Saul of Tarsus, for behold, he is praying. And in a vision he has seen a man named Ananias coming in and putting his hand on him, so that he might receive his sight."
"But Christ came as High Priest of the good things to come, with the greater and more perfect tabernacle not made with hands, that is, not of this creation. Not with the blood of goats and calves, but with His own blood He entered the Most Holy Place once for all, having obtained eternal redemption. For if the blood of bulls and goats and the ashes of a heifer, sprinkling the unclean, sanctifies for the purifying of the flesh, how much more shall the blood of Christ, who through the eternal Spirit offered Himself without spot to God, cleanse your conscience from dead works to serve the living God? And for this reason He is the Mediator of the new covenant, by means of death, for the redemption of the transgressions under the first covenant, that those who are called may receive the promise of the eternal inheritance."
Hebrews 9:11-15
'

Copyright, Permissions & Disclaimer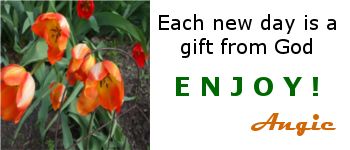 Linked to:
_____________________________________________________________________
Take Up The THANKFULNESS Challenge!
I challenge you to thank God for something everyday for one year! Either write it down in a diary OR share with us on a blog. If you have a blog & would like to share your THANKFULNESS posts with us, then please fill out this form:
365 Days of Being THANKFUL form - click HERE
and you will be added to the THANKFULNESS page.