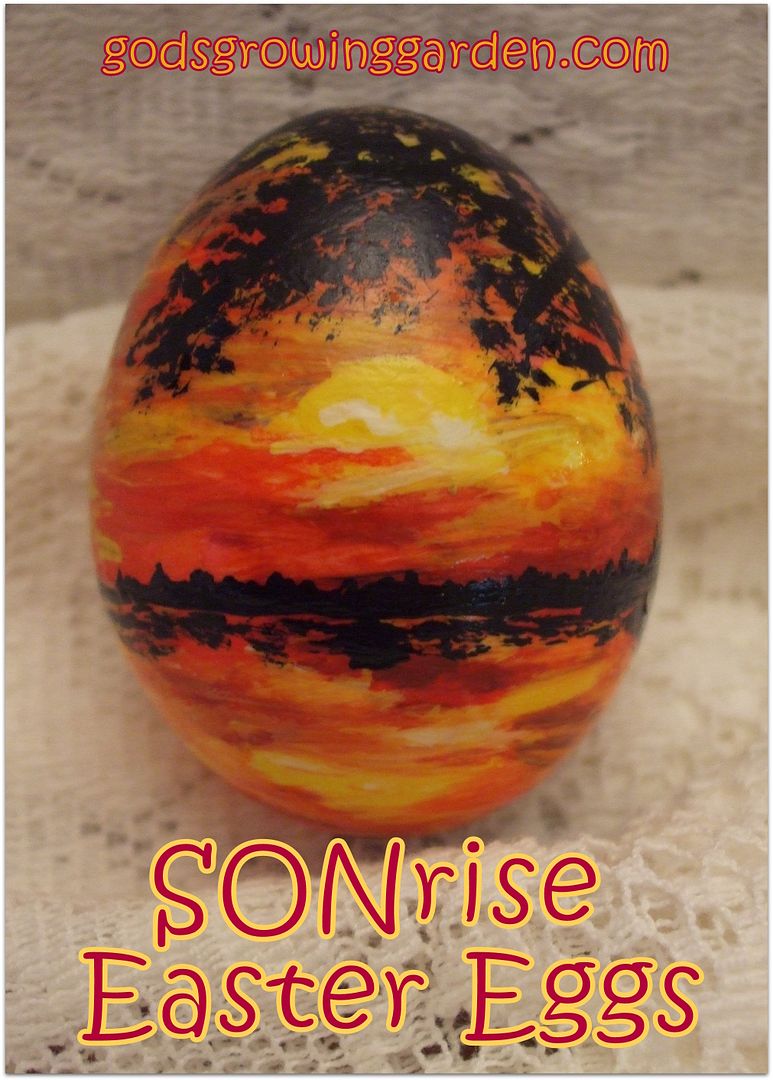 SONrise Easter Eggs
Obviously you know that this is a pun on words - I painted a "sunrise" on these eggs but it symbolizes the risen SON of God who died for our sins and rose again so that we might have eternal life! All we have to do is accept this gift of freedom - It is free to everyone - paid for by Jesus Christ.
"On the first day of the week, very early in the morning, the women took the spices they had prepared and went to the tomb. They found the stone rolled away from the tomb, but when they entered, they did not find the body of the Lord Jesus. While they were wondering about this, suddenly two men in clothes that gleamed like lightning stood beside them. In their fright the women bowed down with their faces to the ground, but the men said to them, 'Why do you look for the living among the dead? He is not here; he has risen! Remember how he told you, while he was still with you in Galilee: "The Son of Man must be delivered into the hands of the sinful men, be crucified and on the third day be raised again." ' Then they remembered his words." Luke 24:1-8
The following 2 eggs I painted many years ago - (acrylic) (the actual eggs and the photos are the original work of Angie Ouellette-Tower - see
Copyright, Permissions & Disclaimer
)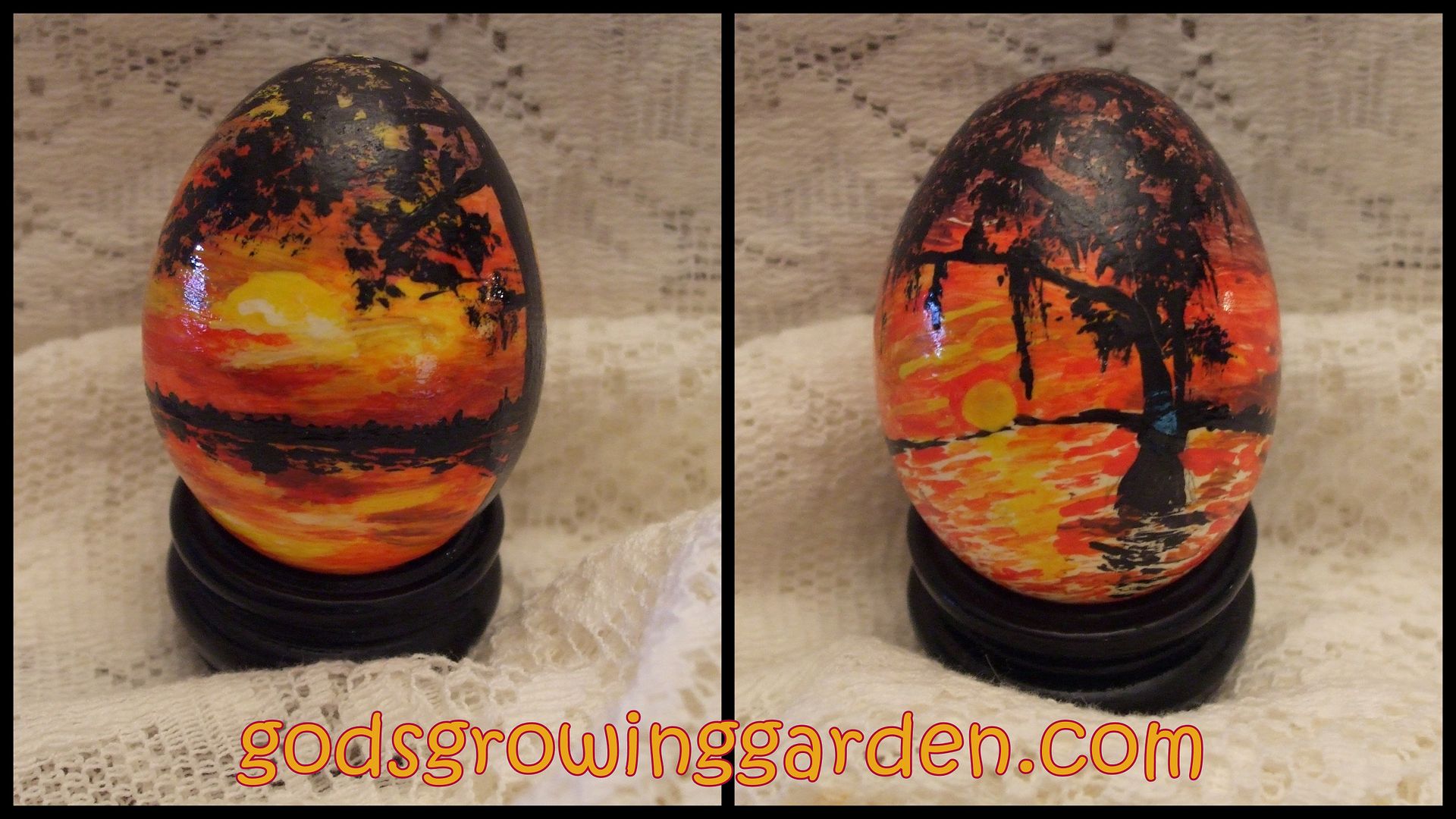 This is the older egg that has been damaged - you will see a crack in some of the pictures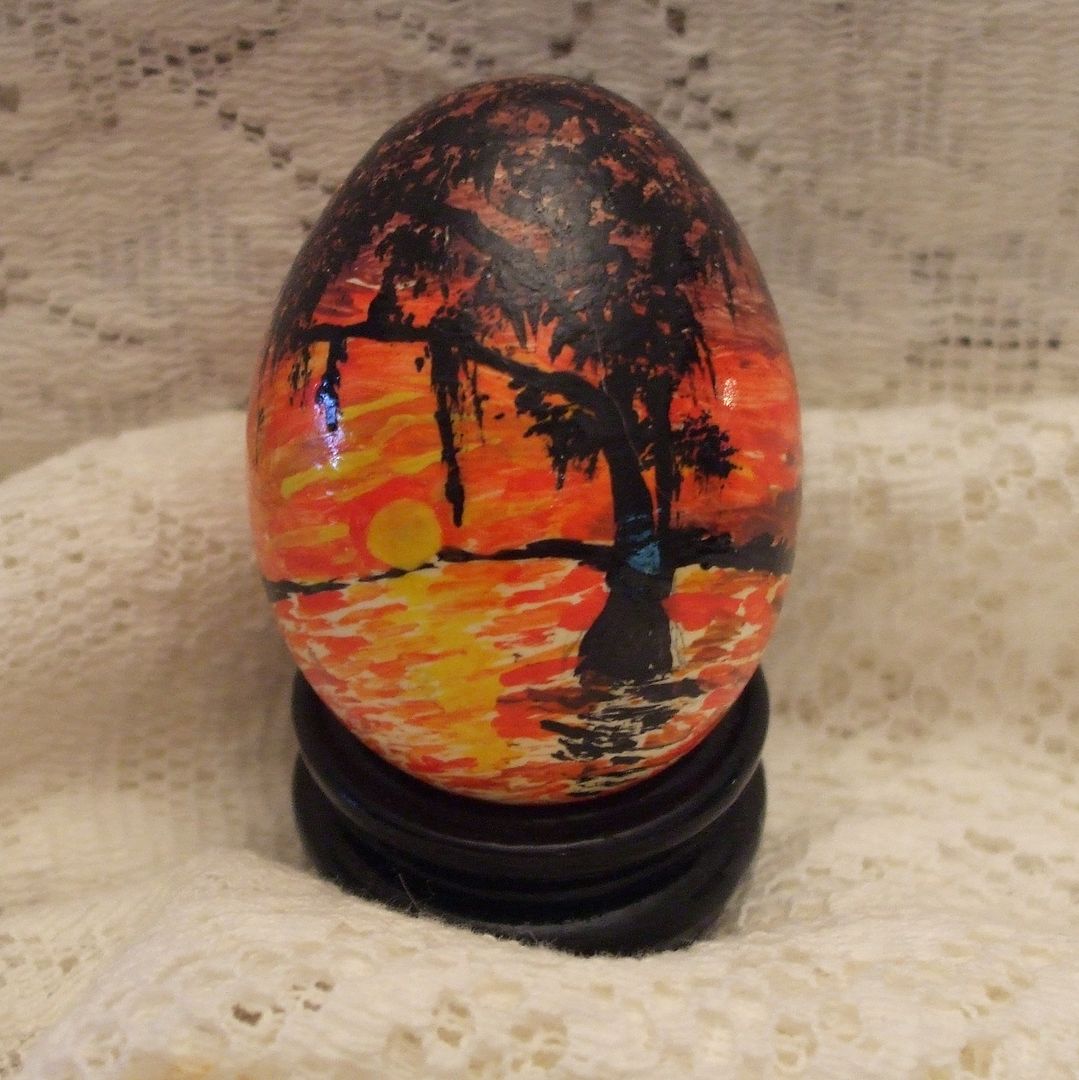 This second egg is my favorite of the two - I have turned the egg just a bit so you can see all around the egg - ENJOY!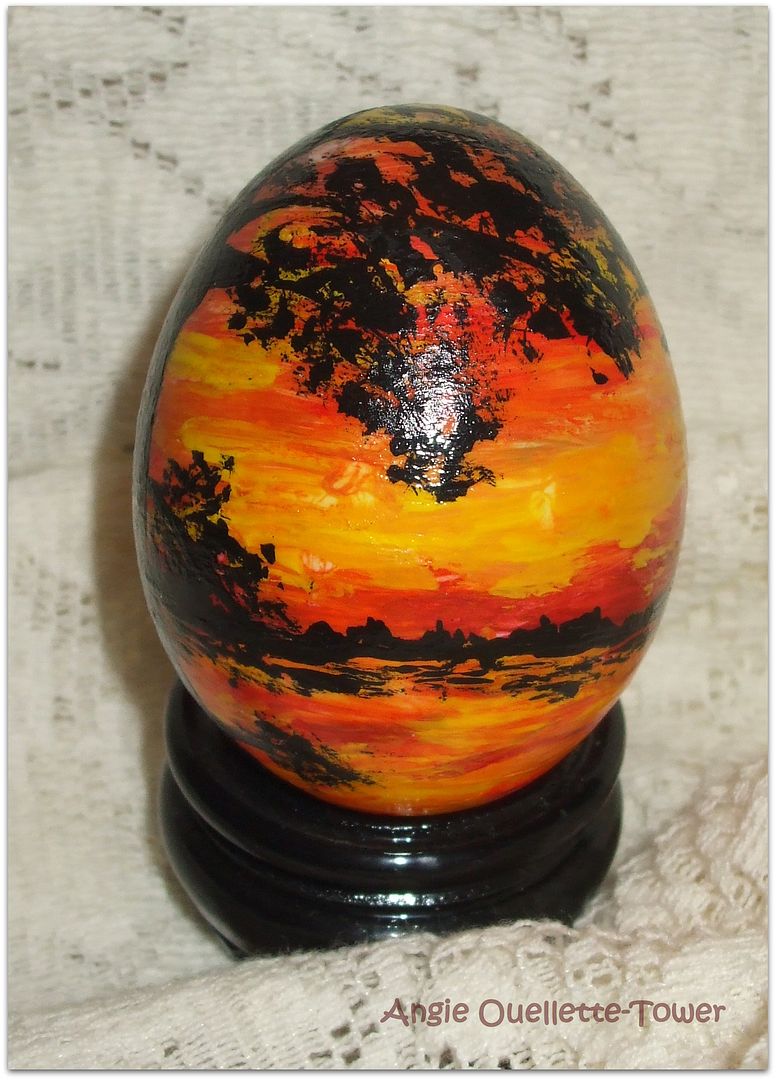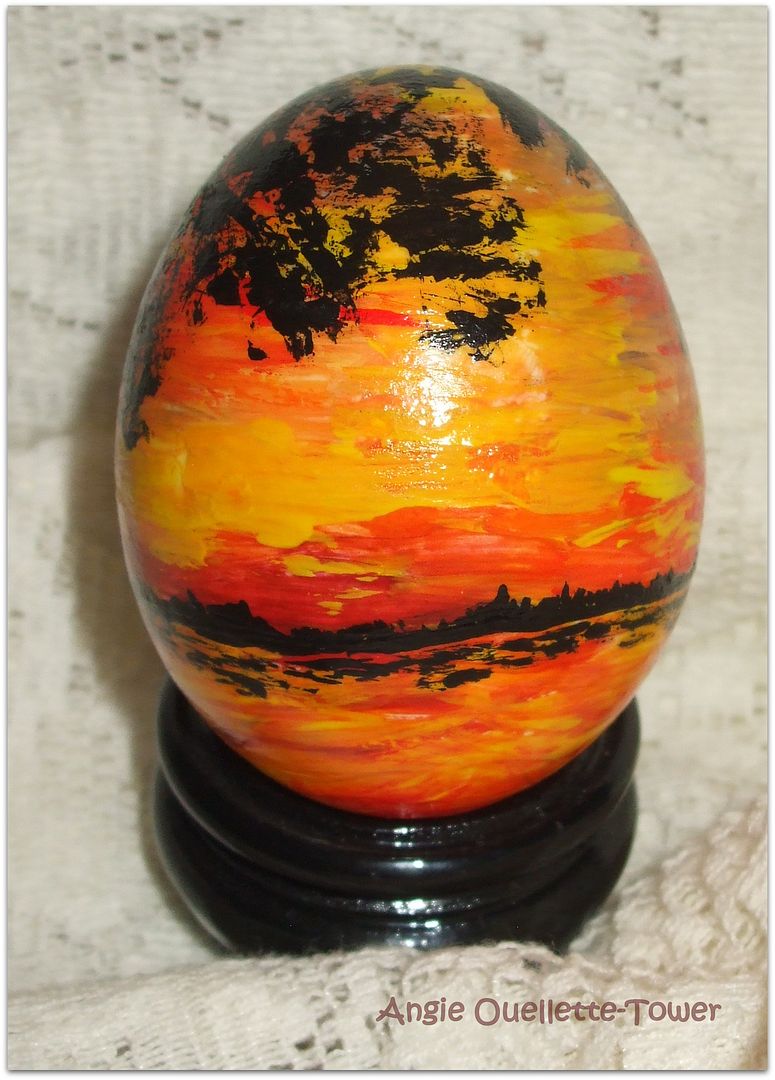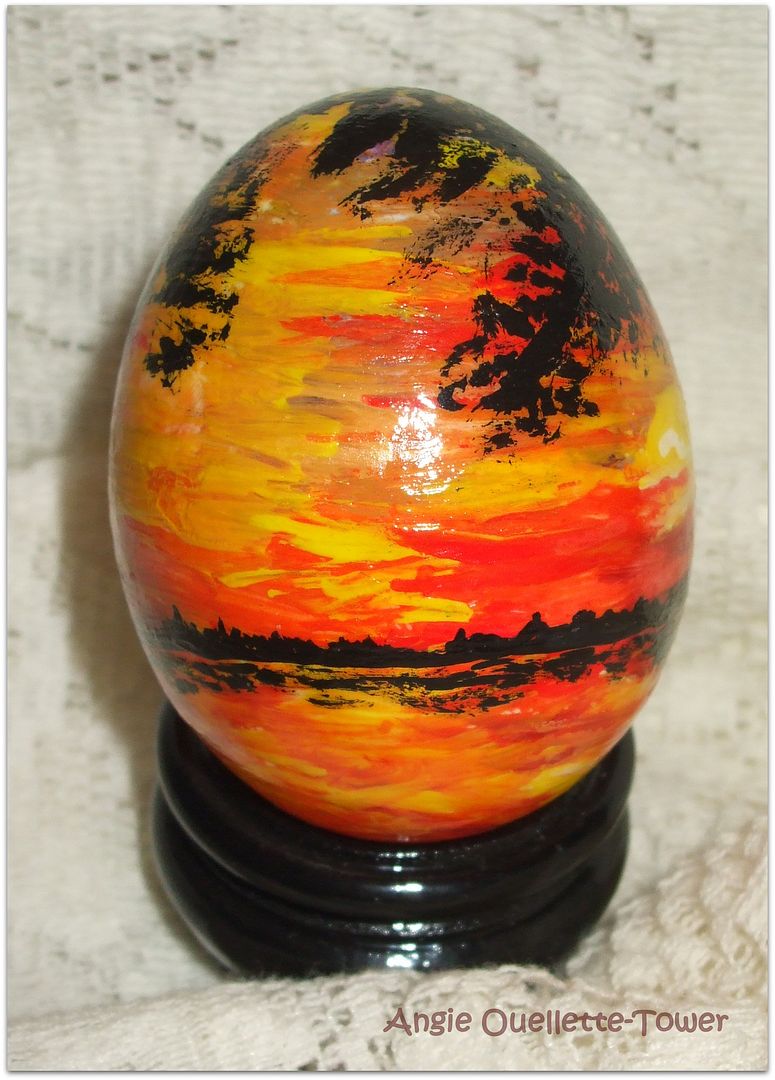 "For God so loved the world that he gave his one and only Son, that whoever believes in him shall not perish but have eternal life" John 3:16
Copyright, Permissions & Disclaimer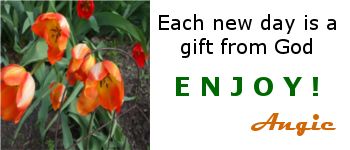 Featured on:
Celebrating Spring 2017
Weekly Thankfulness & Growth Report #56
Linked to:
TGIF Blog & Instagram Hop
Pinterest Party
Faith Along the Way
#ChainLinkyCLMB
Show Me Saturdays
No Rules Weekend Blog Party
Snickerdoodle Sunday
Happiness is Homemade
Inspiration Monday
Mix It Up Monday
Turn It Up Tuesday
LouLou Girls
Tuesdays with a Twist
Together on Tuesdays
#GrowingCirclesHop
Thursday Favorite Things
HomeAcre Hop
Freedom Fridays
Weekend ReTreat
SITS Saturday Sharefest
TGI Saturday
You're the STAR
Celebrating Spring Link Party
Wednesday AIM Link Party
Something Old Is Something New
____________________________________________________________________
"Prayer Warriors United" is a google+ Community where Christians come together in prayer.
C
lick HERE to view or join this community
If you need prayer please fill out this