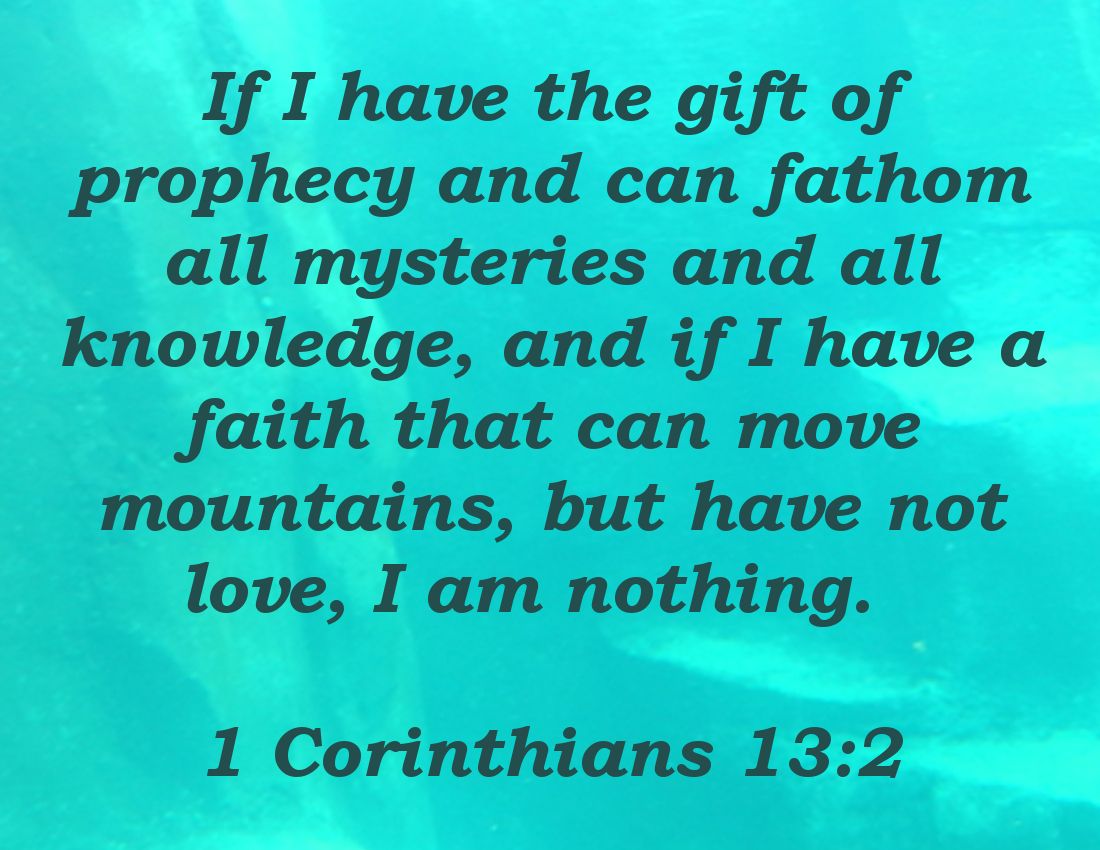 VERSE by VERSE - 1 Corinthians 13:2
We are studying the entire 13th chapter of 1 Corinthians VERSE by VERSE. 1 Corinthians 13 is all about love and many people have written books on this one chapter alone. I won't be writing a book but we will be studying one verse at a time.
I just "love" it when Bible verses describe exactly modern day situations. Today, emphasis on education and knowledge is out of control. Society has decided that One's College degree (or lack of a degree) defines whether one is worthy of success or failure. I obviously do NOT agree with that way of thinking - education never ends and occurs in everyday life. However, knowledge without love becomes pompous, impractical and even cruel.
Then, there is the second part of this verse - having "faith that can move mountains". When I read this portion I think of an entrepreneur who has a vision and faith that their dream will come to fruition (and they make it happen!). Think back through history about those businesses that were/are extremely successful - how many of those creators were miserable? They had faith without love. Yes, their faith might have brought about temporary financial success but without love many of these companies become destructive and end in corruption.
Again, this verse ends very strongly - it doesn't matter if you are the most brilliant and knowledgeable or if you are the most powerfully successful - without love you are NOTHING.
Love is the key to happy learning and joyful living.
1 Corinthians 13 VERSE#1
1 Corinthians 13 VERSE#3
1 Corinthians 13 VERSE#4
1 Corinthians 13 VERSE#5
1 Corinthians 13 VERSE#6
1 Corinthians 13 VERSE#7
Copyright, Permissions& Disclaimer

Linked to:
___________________________________________________________________
C
lick HERE to view or join this community