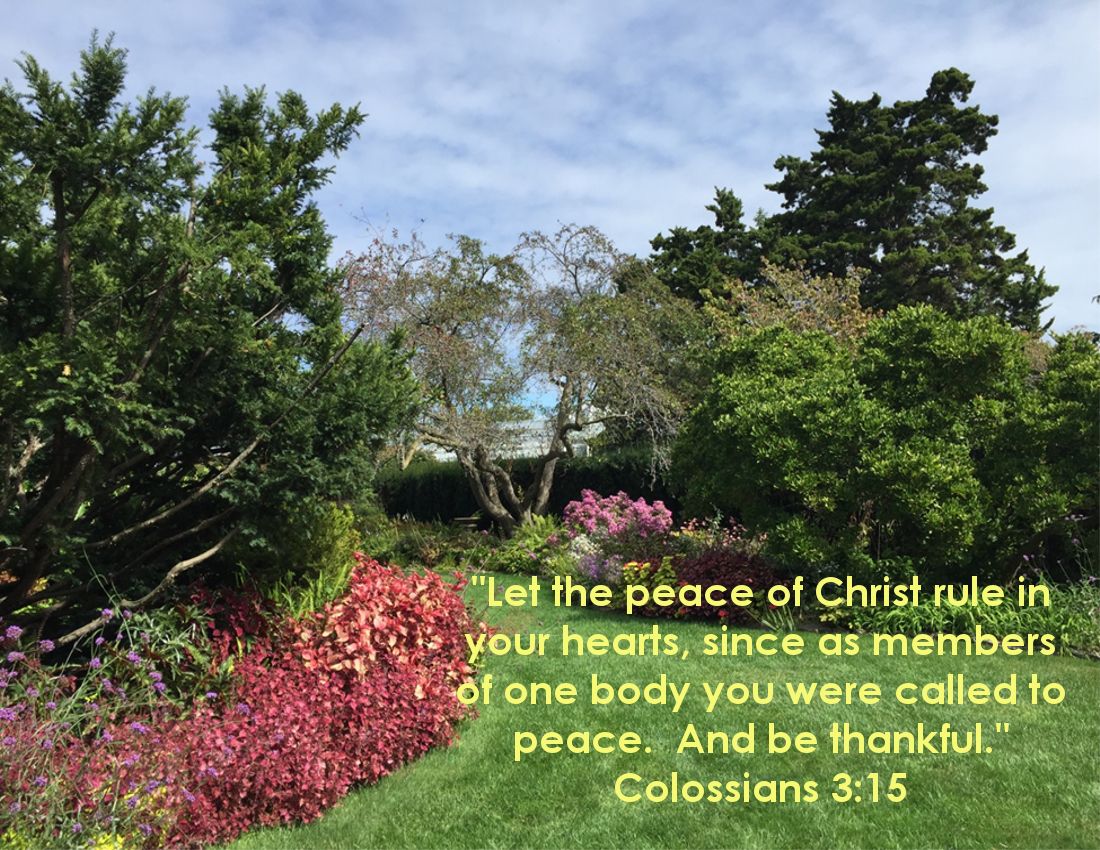 Is the Peace of Christ Ruling Your Heart?
Recently there has been a lack of peace in our society, but before we get into more detail on that topic let's first start with the basics by defining "peace".
Peace - "a state of tranquility or quiet; freedom from civil disturbance; a state of security or order within a community provided for by law or custom." (Merriam-Webster)
Spiritually speaking, peace is the knowledge that our sins are forgiven through the shed blood of Jesus Christ our Lord and Savior. It is knowing that we will spend eternity in heaven and we will never have to face the flames of eternal condemnation.
As you see by the verse above, we as Christians are called to peace. Yes, we are supposed to stand up for righteousness but we are NEVER supposed to be violent, blasphemous or destructive in our opposition to wrongdoing. These reactions are obviously NOT peaceful and anyone who responds in this manner does NOT have Christ ruling their heart.
In all three of the verses featured in today's post you will notice that we are to be "thankful", "with gratitude in our hearts" and "giving thanks to God the Father". This means even being thankful when a result or decision is the opposite of what we were hoping. Be thankful because God is in control and He has a reason for this decision/result.
In the verse above we are supposed to be thankful through song and by making sure that the Word of Christ "dwells" in us. Through Christ's Word we are able to "teach and admonish one another".
You will notice that in the final featured verse below it is clear that no matter what we do or say we must be thankful to God and do/say everything in the name of Jesus. This means that by acting violently you could never be acting in the name of Jesus - violence is the opposite of peace.
American Thanksgiving is only a few weeks away and instead of just concentrating on the extravagant meal we should be concentrating on how blessed we all are - even in adversity - be thankful.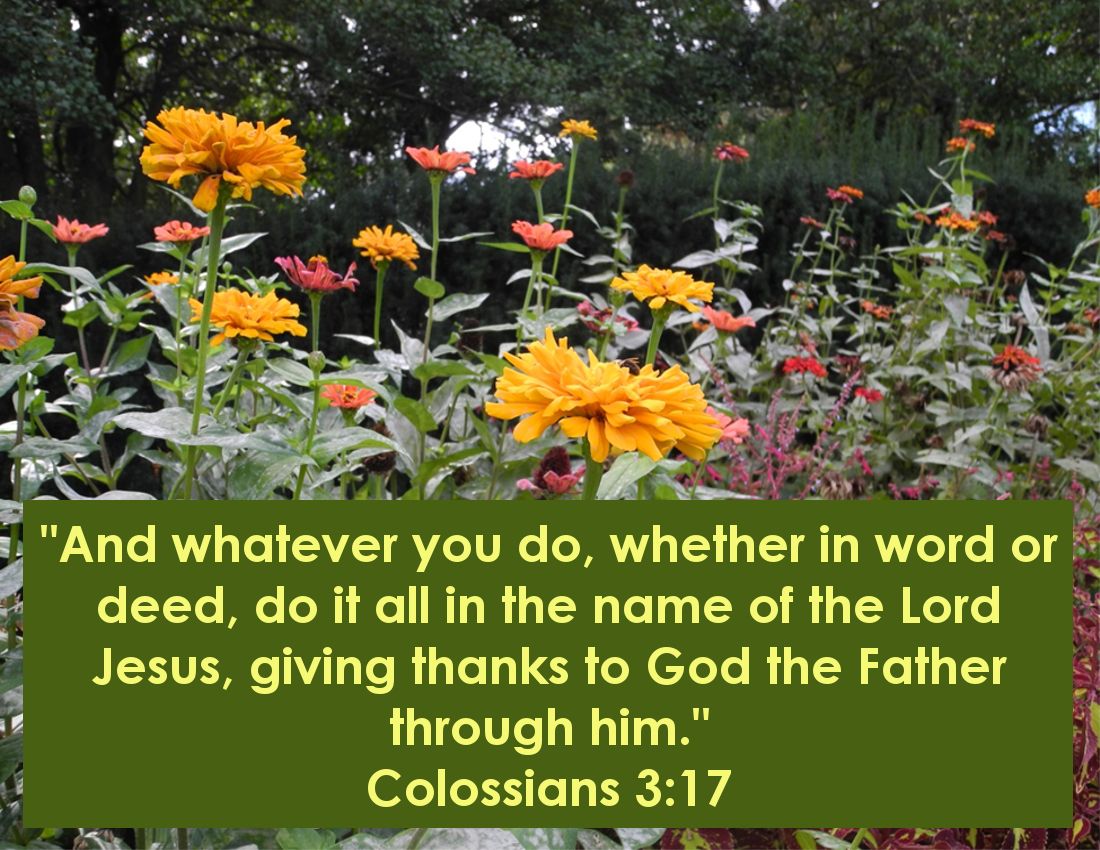 Copyright, Permissions& Disclaimer

Linked to:
You're the STAR
Tuesdays with a Twist
Turn It Up Tuesdays
______________________________
"Prayer Warriors United" is a google+ Community where Christians come together in prayer.
C
lick HERE to view or join this community
If you need prayer please fill out this