Orange Muffins with Chocolate Ganache Middle
I'm on this orange & chocolate combination kick again. A few months ago I shared with you my Orange & Chocolate Chip cookie RECIPE (click HERE to view) and today I am sharing with you my orange chocolate muffin RECIPE.
Making your own chocolate ganache is easy - take 1 cup of heavy whipping cream, place is pan on medium heat and warm until it sizzles around the edges of the pan (but not boiling). Pour hot cream on top of 1 3/4 cups chocolate chips and keep stirring until all the chocolate is melted - you will notice everything becoming very smooth and thick. Cool and form into small balls (see picture below). Refrigerate for an hour before using in this recipe.
Printable Recipe
1/2 cup freshly squeezed orange juice
1/4 cup butter (melted & cooled to lukewarm)
1/2 teaspoon baking soda
3/4 teaspoon salt
1 1/2 teaspoon baking powder
1/2 teaspoon cardamom
(optional - 1/2 cup ground nuts)
Prepare the ganache ahead of time & set aside. In a large bowl, combine the butter, sugar, egg, orange rind & orange juice - lightly whisk until combined. Add the flour, baking powder, salt, baking soda, cardamom - stir with a wooden spoon just until combined. If adding nuts -Stir until combined.
Spray a 12 count muffin tin. Place a scoop of dough evenly in each muffin space until all dough is used up. Make an indentation in each dough blob and add a ganache ball into each indentation. Now form the dough to cover each ganache ball (see pictures below).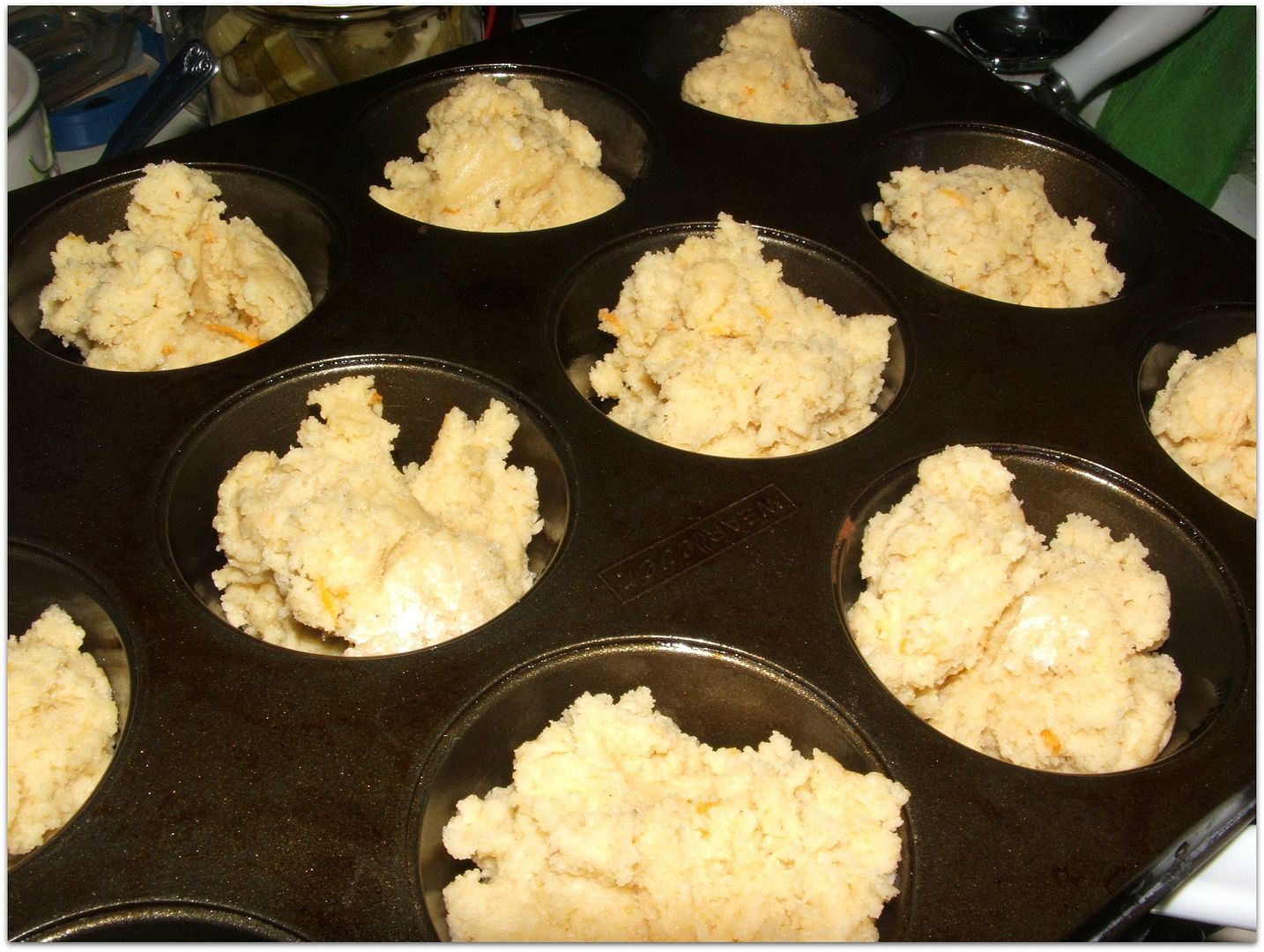 Bake in a preheated 350 degree oven for 15 to 20 minutes (when toothpick is inserted at the edge away from the ganache comes out clean). Remove from muffin tin and place muffins on a cooling rack (see picture below).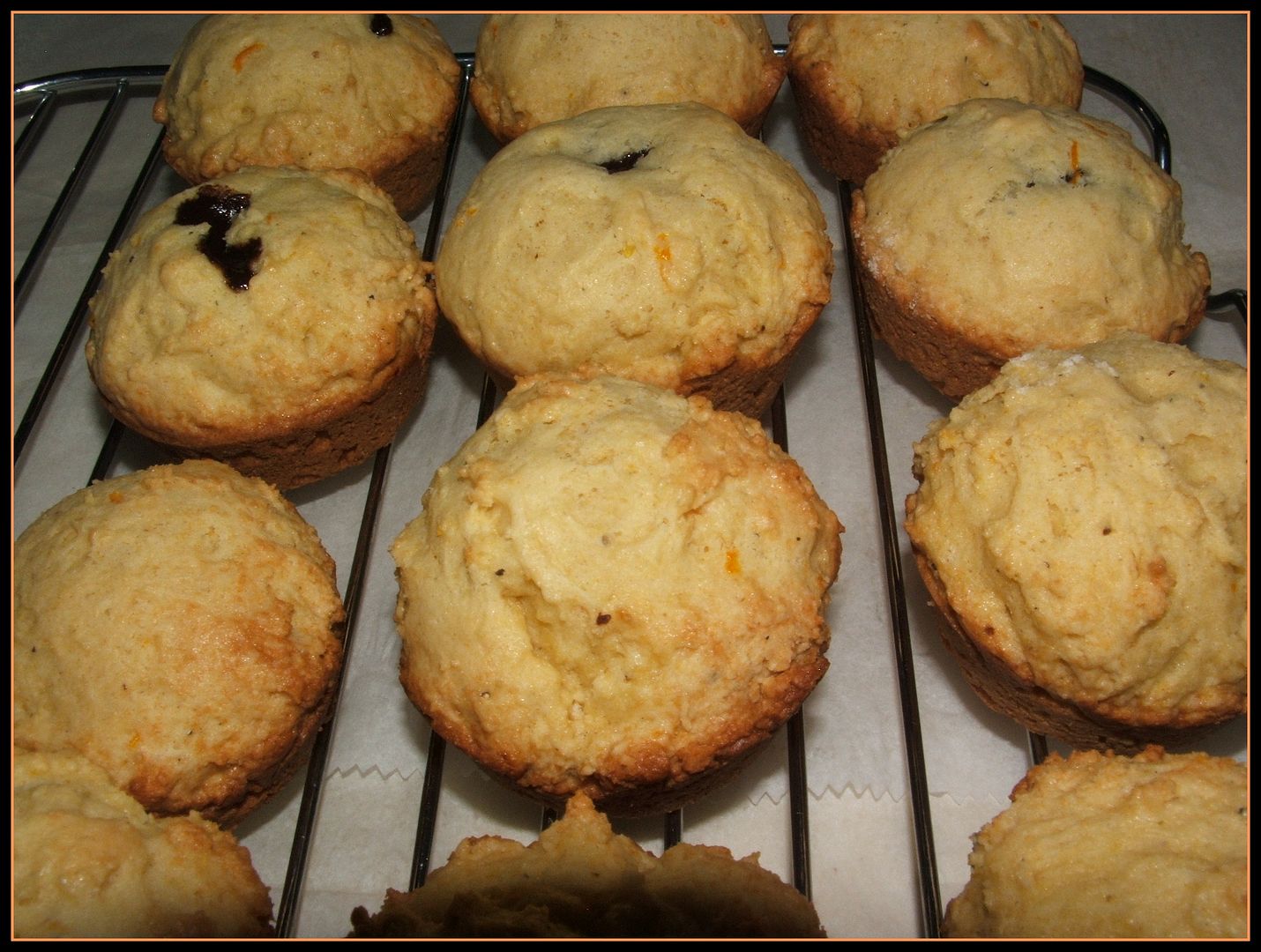 Orange Glaze
2 tablespoons butter (softened)
2 tablespoons boiling water
2 tablespoons orange juice
1 cup powdered sugar
Pour the boiling water of the butter in a mixing bowl - stir until melted. Add the juice & stir. Finally, using a whisk - incorporate the sugar (see picture below).
Either drizzle the glaze on top of the muffins or dip the top of each muffin into the glaze and allow the glaze to drip down the sides of the muffin (make sure you put some wax paper under the rack to catch the excess glaze - this will help with an easy cleanup).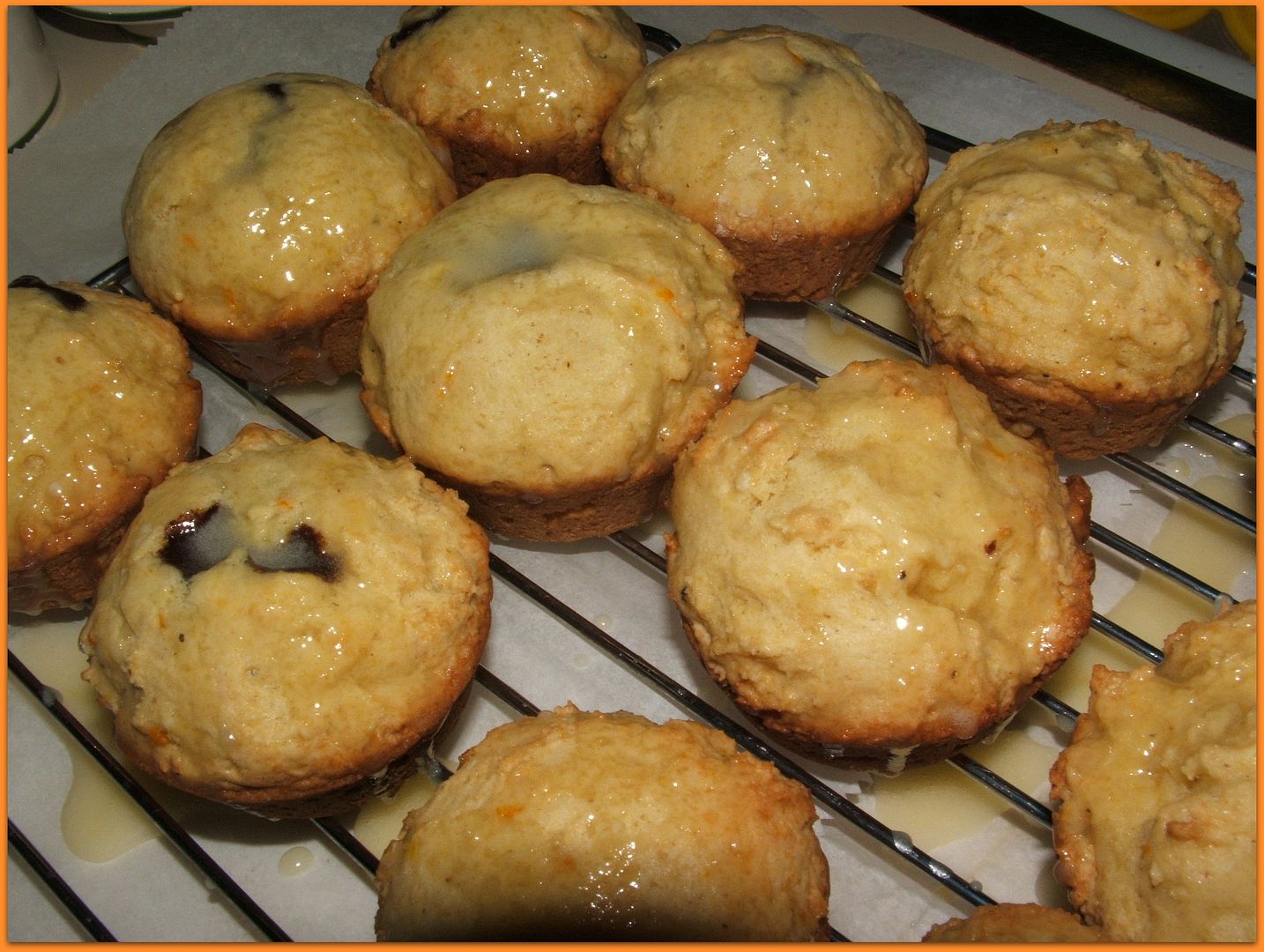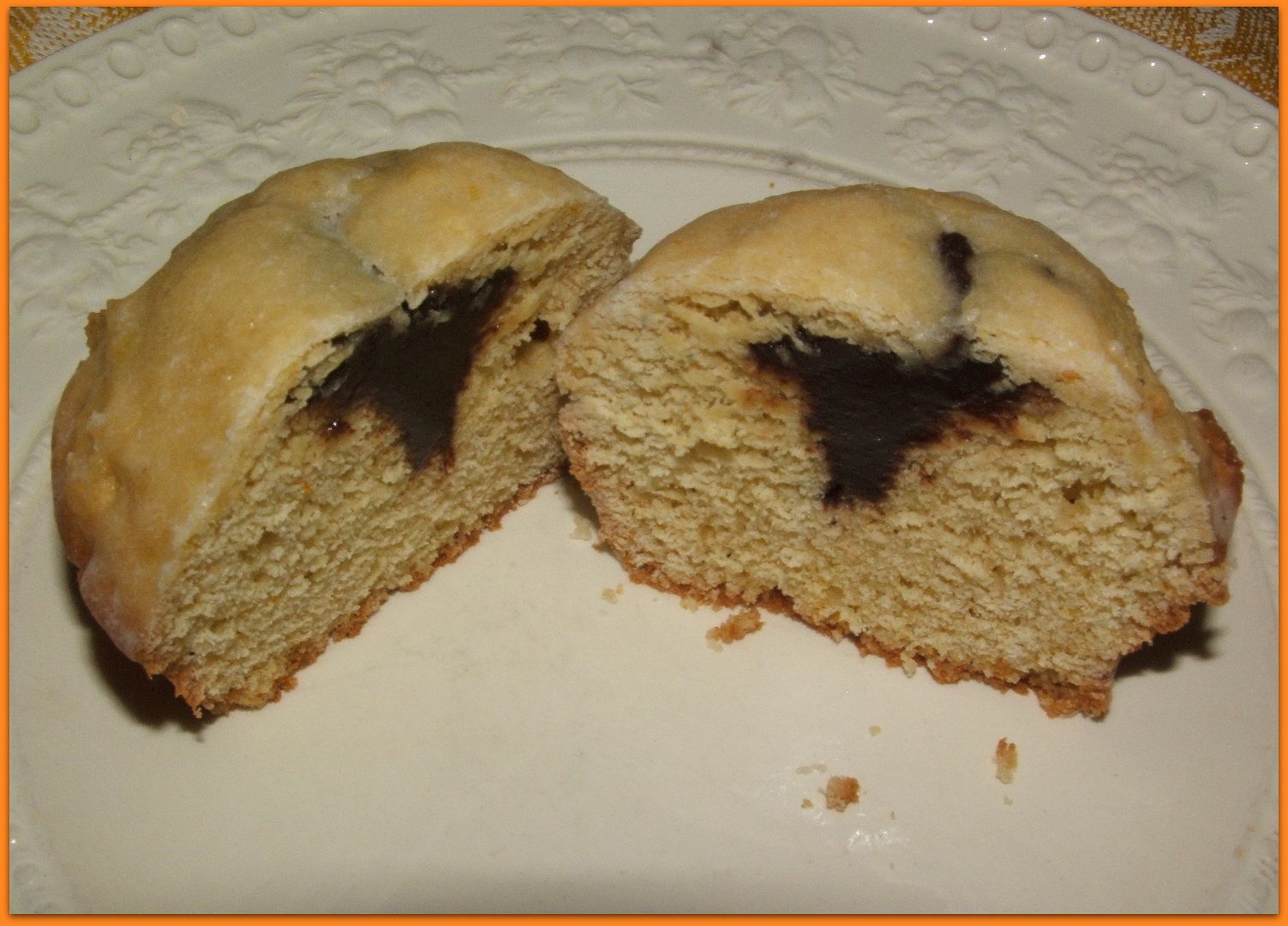 Serve & ENJOY!
Copyright, Permissions& Disclaimer

This post was featured on:
Thursday Favorite Things
Linked to:
Over the Moon Linky Party
Happiness is Homemade
Thursday Favorite Things
Friday Feature Linky Party
Pretty Pintastic Party
______________________________________________________________________
Take Up The THANKFULNESS Challenge!
I challenge you to thank God for something everyday for one year! Either write it down in a diary OR share with us on a blog. If you have a blog & would like to share your THANKFULNESS posts with us, then please fill out this form:
365 Days of Being THANKFUL form - click HERE
and you will be added to the THANKFULNESS page.