Biblical Anatomy #5 - EYES
Today we continue studying in the series called "Biblical Anatomy."
Anatomy - is the study of parts and structures of organisms.
What is "Biblical Anatomy" you might ask? It is the study of the structure of the Christian Body.
Today we focus on the EYES:
Eye -
the image-forming organ of sight
.
Our eyes are so important for living and specifically for learning. I don't know about you but I learn so much more from seeing rather than from hearing.
We will begin by focusing on God. In the verse below we learn that God sees EVERYTHING. His eyes are EVERYWHERE - nothing can be hidden from Him. The knowledge of this should make us strive to live a life that glorifies Jesus EVERY day and in EVERY way.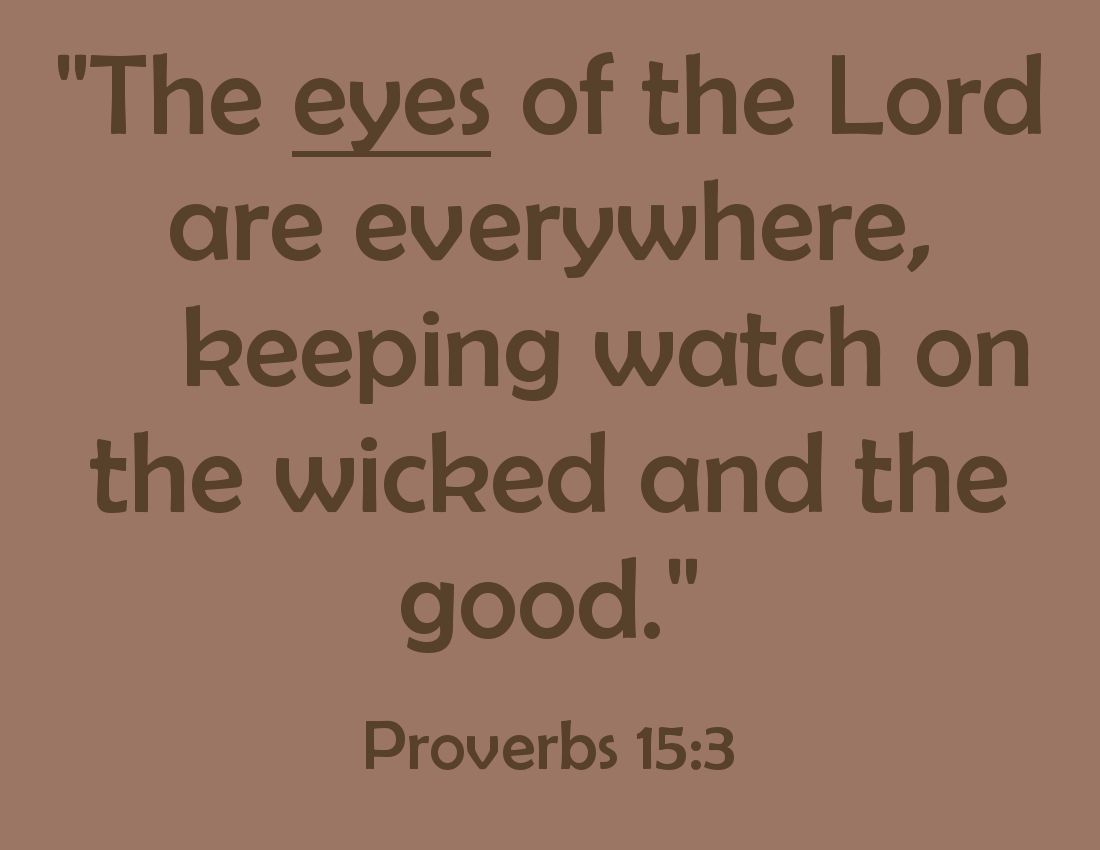 Whatever we decide to focus on will affect or determine our thoughts and actions. What we allow our eyes to see could cause an image accompanied by an emotion that could stay with you in a bad way. As an example, many years ago when we lived in the country on a dirt road, there was somebody zooming up and down in an ATV (All Terrain Vehicle) one summer afternoon. My husband & I looked at each other and said "he's going way too fast" (he did not have a helmet on). A few hours later we noticed that there were emergency vehicles down the road at a busier intersection. It just so happened that we had to leave the house and as we passed that intersection there we noticed a vehicle accident. We saw an ATV crunched. My husband said "don't look" - what did I do? I looked!! I will not tell you any details but I wish that I had not looked because it still haunts me today.
The verse below explains perfectly how our eyes/vision and what we focus on can create either a healthy or unhealthy lifestyle.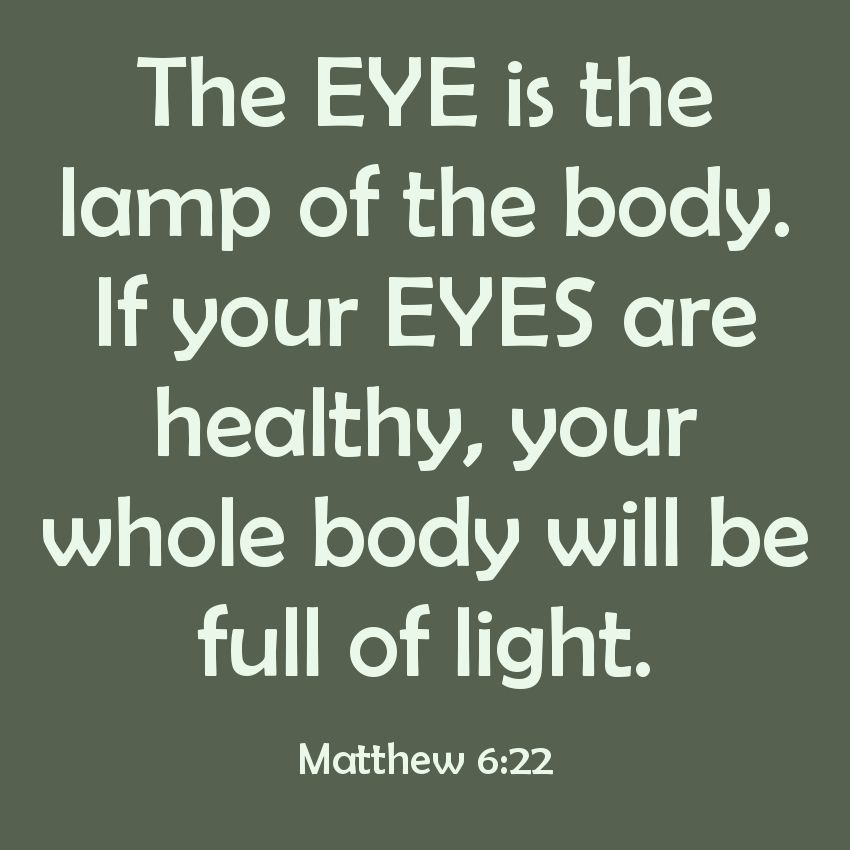 What can we do to make sure that our eyes will not cause a sickly life?
Fix our eyes on God!! "Fixing" to me means that there is not possiblity of wandering vision. Focus on Jesus ALWAYS. Read the two verses below: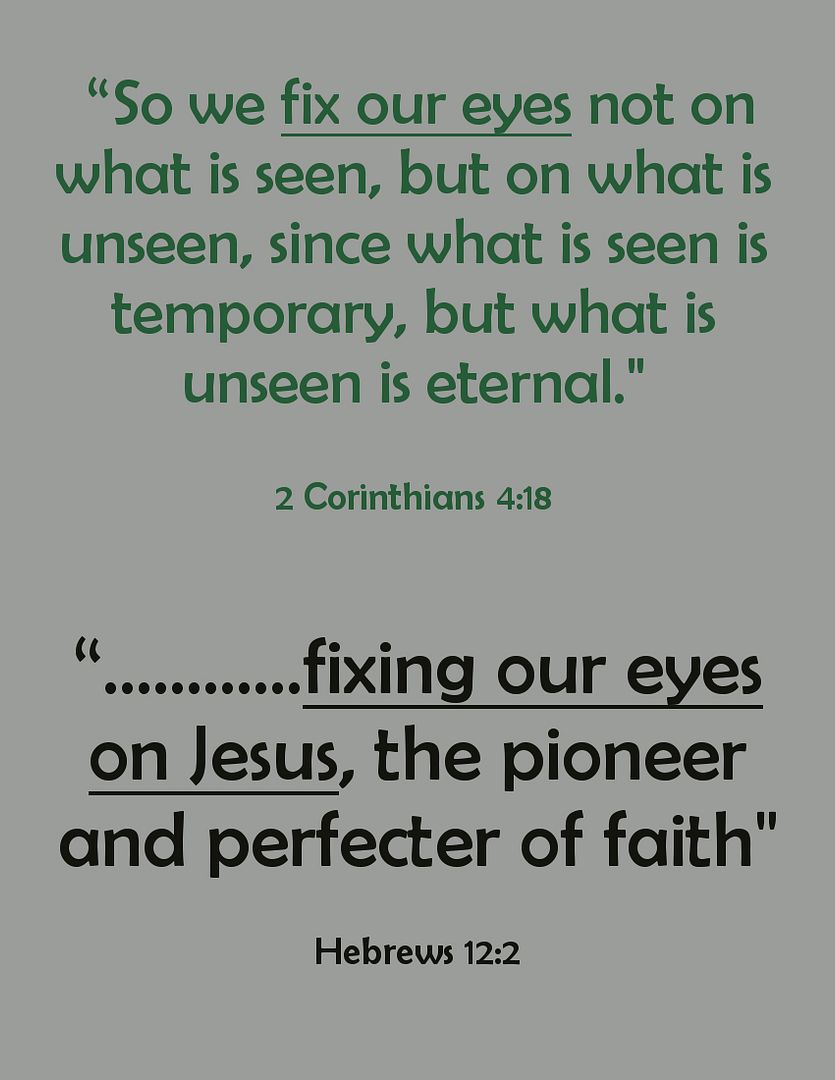 Finally, I just love how the book of Revelation describes when Jesus returns - EVERY EYE will see him!!!
And then, when we talk about what God is preparing for his children in heaven - "No eye can fathom" what he is preparing for us!!
Without our Biblical eyes we would not be able to see Jesus -the Light of the world!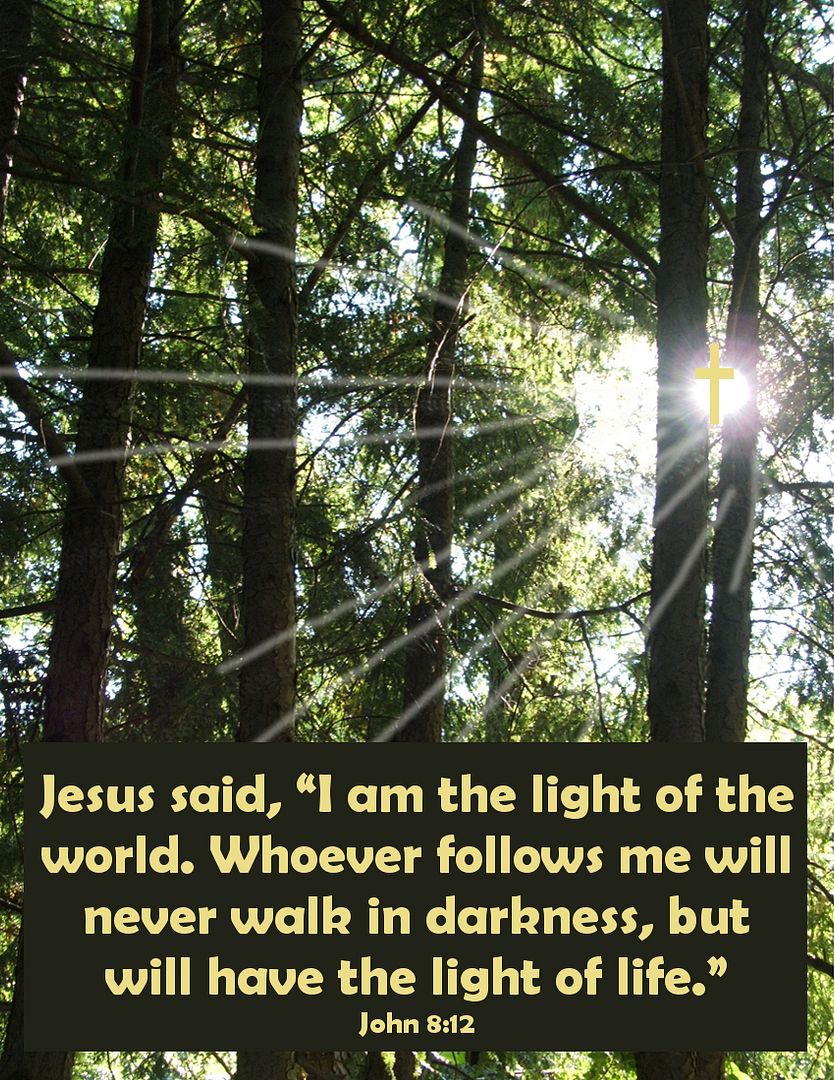 Previous "Biblical Anatomy" Posts:
Copyright, Permissions & Disclaimer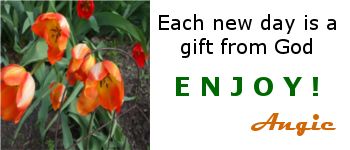 Linked to:
_____________________________________________________________________
Take Up The THANKFULNESS Challenge!
I challenge you to thank God for something everyday for one year! Either write it down in a diary OR share with us on a blog. If you have a blog & would like to share your THANKFULNESS posts with us, then please fill out this form:
365 Days of Being THANKFUL form - click HERE
and you will be added to the THANKFULNESS page.