I would like to start by apologizing for the confusion 2 days ago when I introduced this blog hop (blog CLIMB). I didn't do a very good job at explaining and by the end of the day on Tuesday - I was even confused myself ;-)
However, this confusion did help me "Tweak" the climb a little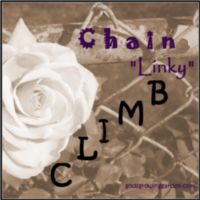 ____________________________________________________________________________
There are 2 different ways to "Climb" around:
1. If you want to be a

co-host

- then simply enter your blog in the "Thumbnail Picture Linky" below (next to my blog button) - By entering here you agree to post this blog hop on your blog (once I have sent you the information). This is a "first come first serve" spot - the first person to enter here will be the next CHAIN (the next co-host). Once Chain#2 posts this blog hop (blog CLIMB) on their blog then I will take the first person linking up to this Picture Linky after that - for the third Chain spot (co-host). We will keep going all month and see how many Chains that we can add!

(NOTE- this linky requires my approval - so your link won't show up right away)
2. The "Text Linky" is like a normal blog hop where anyone can link up their family friendly blog. This will also last all month & we will see how many links we can add here.
____________________________________________________________________________
___Follow each member of the CHAIN GANG below ___
Copyright, Permissions & Disclaimer