Orange Marmalade Zucchini Gingerbread
I'm sure that you are all very sick of seeing zucchini posts on my blog but this really is the last one. What a way to end my record breaking zucchini year with my delicious new gingerbread cake recipe perfect for autumn. You really do have to like the "gingerbread" flavor because this is very "gingerbreadish". A dollop of whipped cream is a must for this dessert.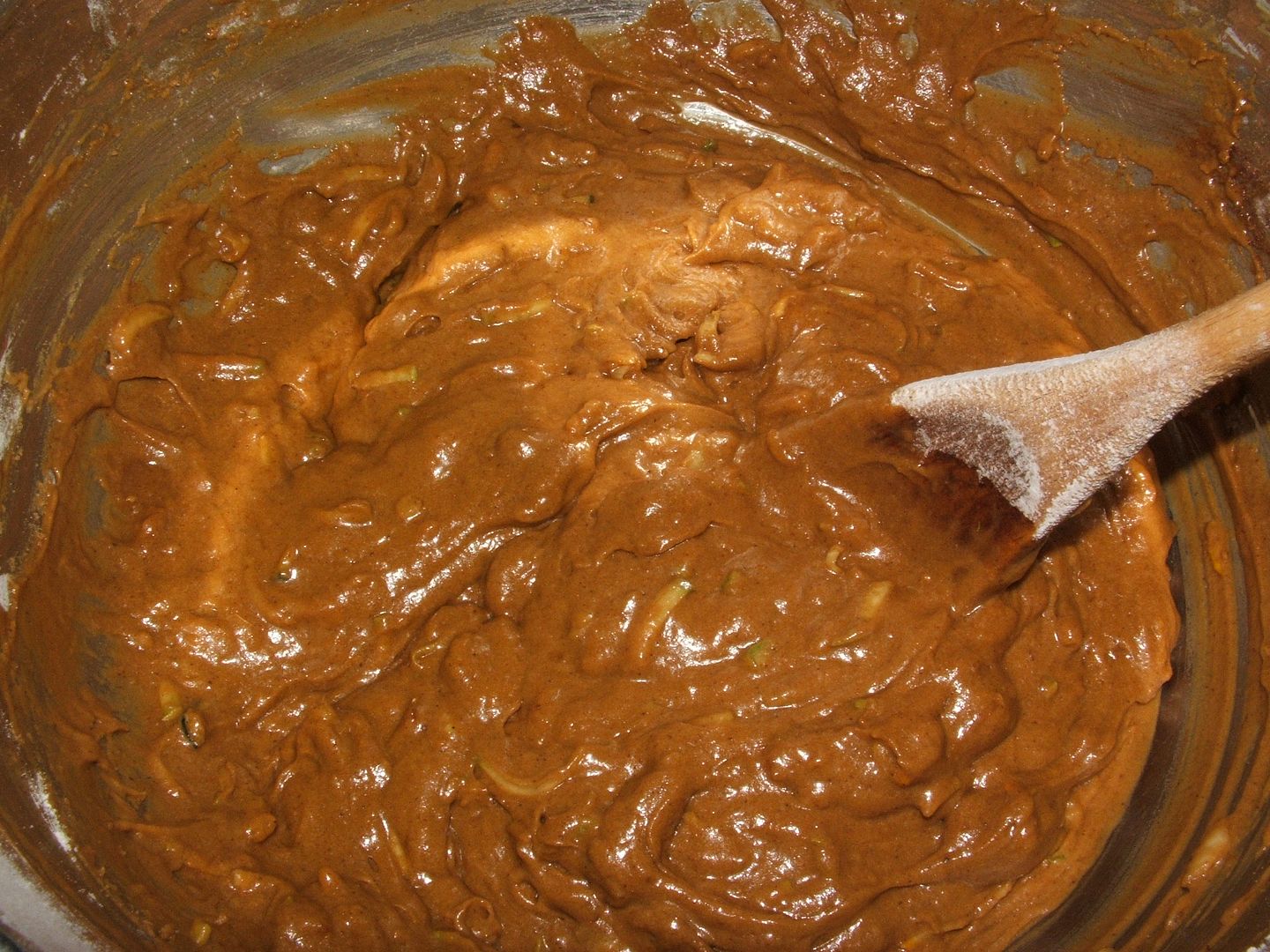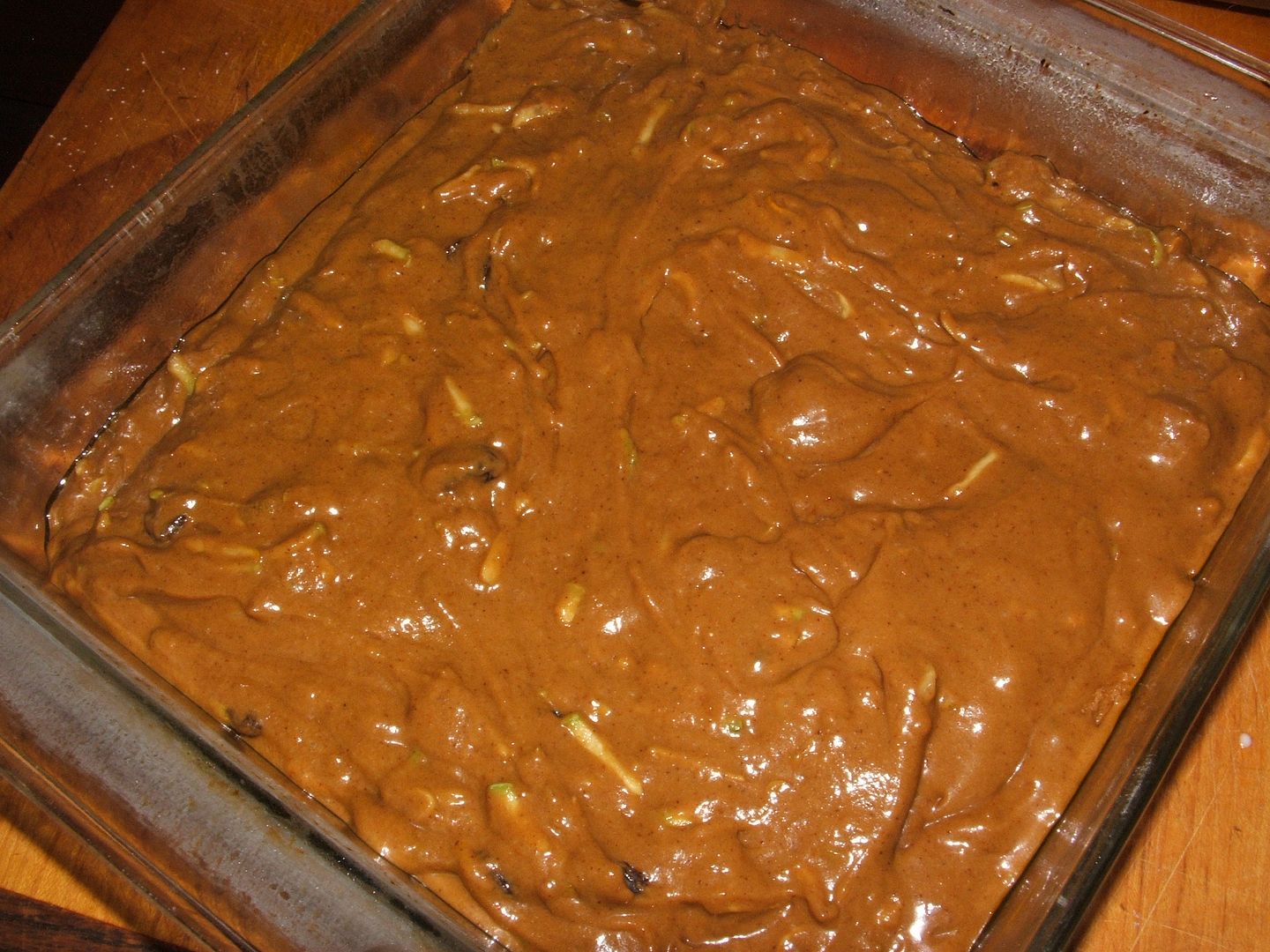 Printable Recipe
1 1/2 cups shredded zucchini
sweetened whipped cream for topping (after completely cooled)
In a large bowl combine the eggs, sugars, molasses, butter, sour cream, marmalade & orange juice - mix just until completely combined. (If you like you may sift the flour, spices, salt baking soda & powder - I don't always sift but it is best if you do). Add the flour, spices, salt baking soda & powder and mix until combined. Finally, stir in with a wooden spoon the zucchini & raisins. Pour into a sprayed/buttered square Pyrex baking dish (see pictures above).
Bake in a preheated 350 degree oven for 40+ minutes (until a toothpick inserted comes out clean). Remove from the oven and cool on a cooling rack.
You may eat this gingerbread plain but I prefer this cake with a dollop of whipped cream.
IMPORTANT: If you are using whipped cream - the cake MUST be completely cooled before serving otherwise the whipped cream will melt on contact).
Serve with coffee or tea & ENJOY!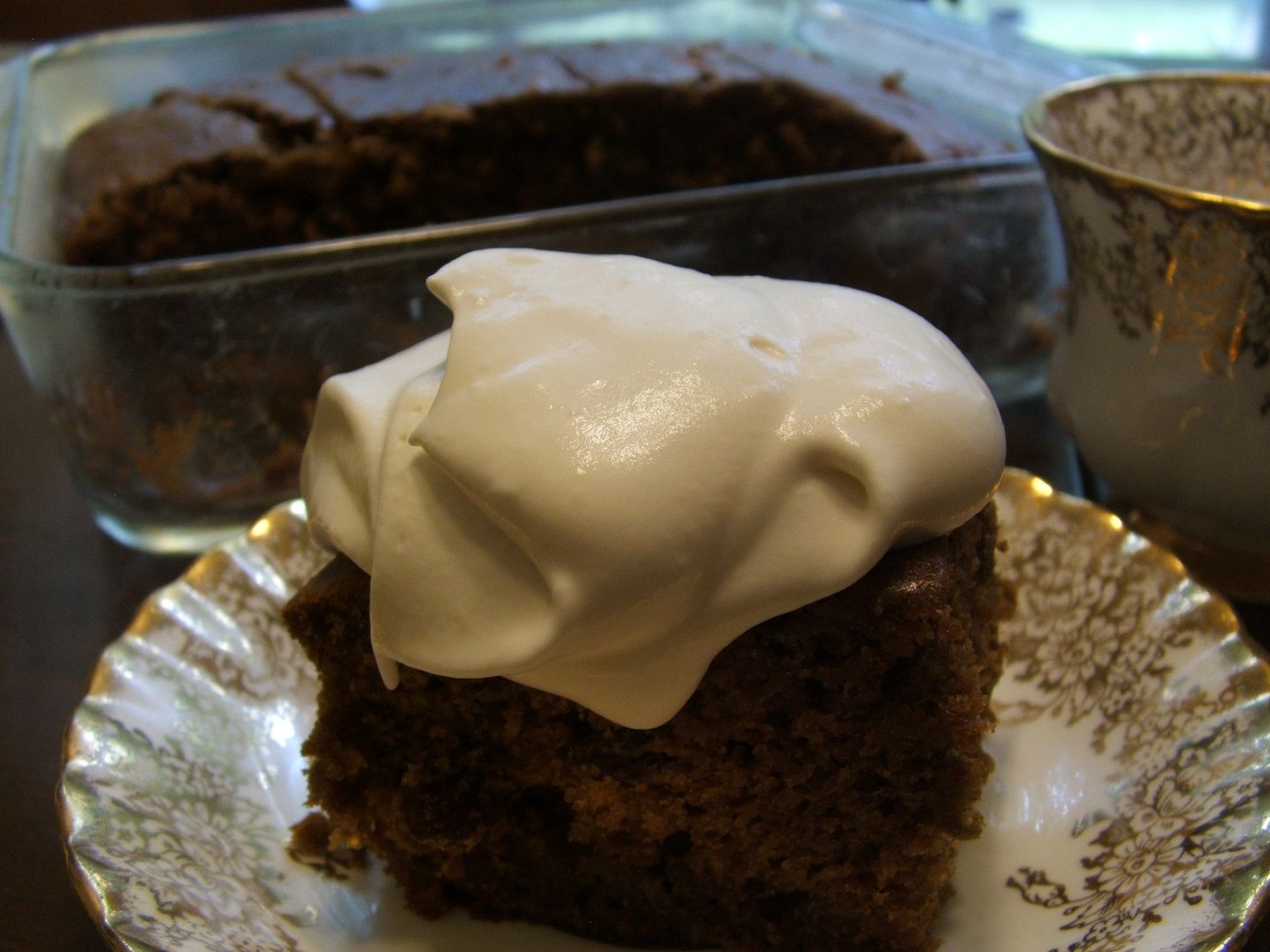 Copyright, Permissions& Disclaimer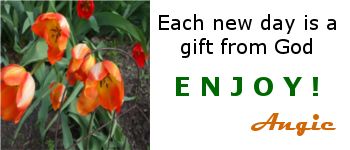 Linked to:
Snickerdoodle Sunday
Happiness is Homemade
Inspiration Monday
Mix It Up Monday
Tuesdays with a Twist
Wonderful Wednesday Linky
#WakeUpWednesdayLinky
Tickle My Tastebuds
Thursday Favorite Things
Our Simple Homestead Blog Hop
Weekend Retreat Link Party
Freedom Fridays
Friday Favorites #287
________________________________________
Your monthly ad could be here! Click the button to see how