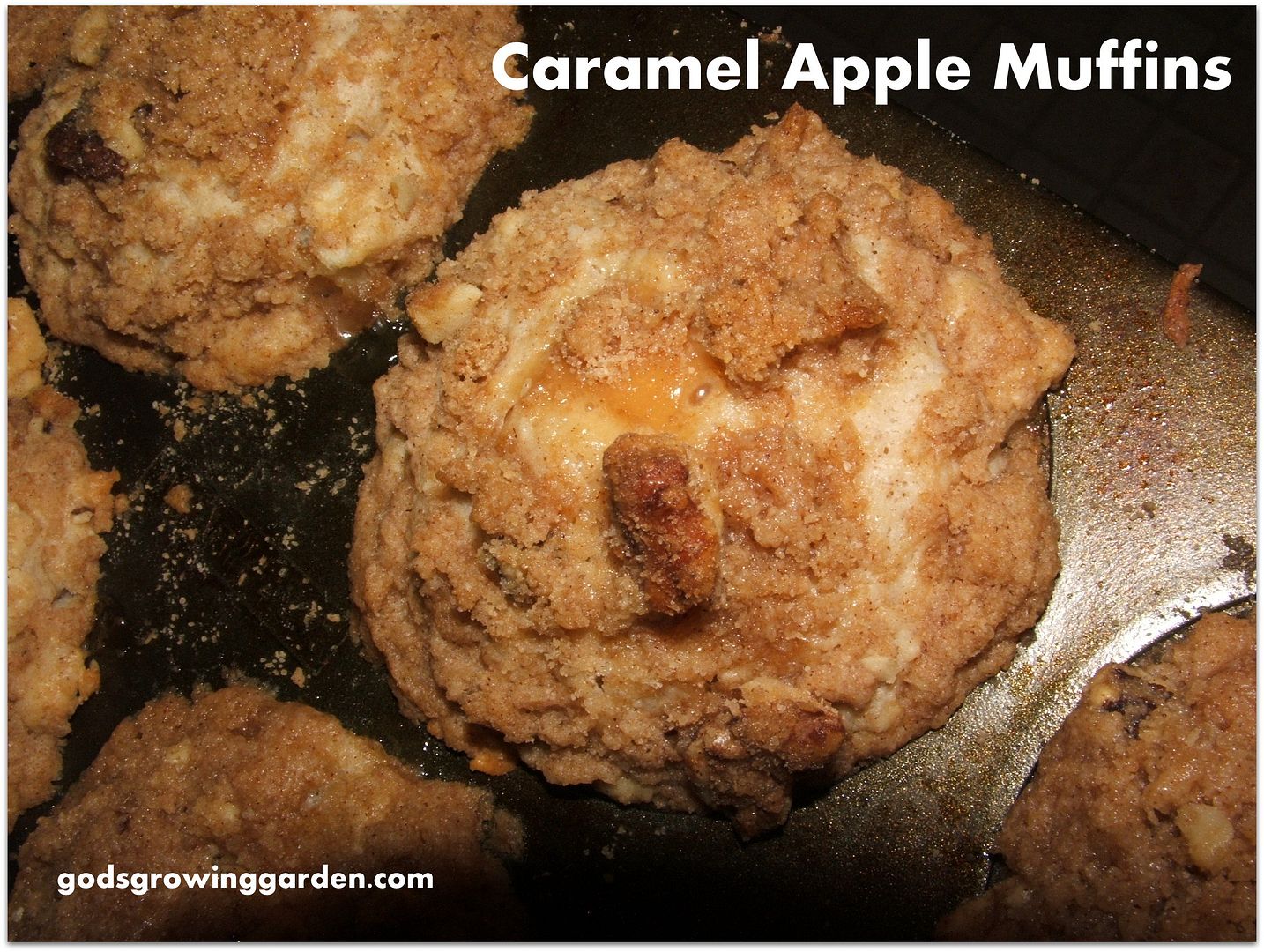 Caramel Apple Muffins
My husband is a huge fan of caramel apples - I, however am not fond of the caramel flavor and I loath what it does to my dental work and TMJ. With that being said - I did enjoy my caramel (in the middle) apple muffin recipe creation.
These are best just out of the oven and warm while the caramel is still oozy good!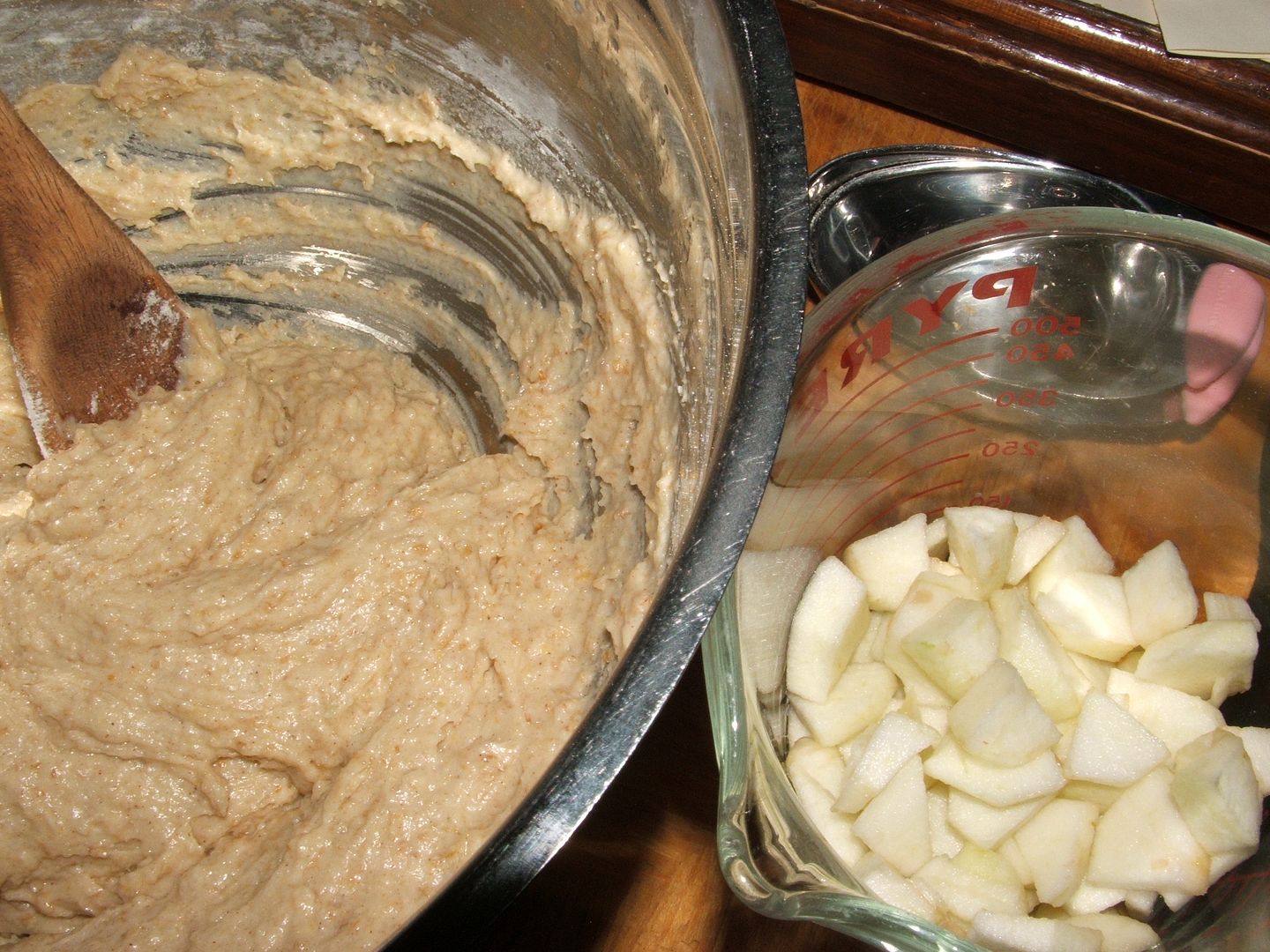 1/2 cup butter (melted & cooled to lukewarm)
3 teaspoons baking powder
1 large McIntosh apple (peeled & chopped)
1 teaspoon ground cinnamon
6 soft caramels (cut in half) (If you really like caramel then you may use a whole caramel per muffin)
Prepare the ingredients as listed above (melting butter, peeling apple & cutting caramels). In a large bowl, combine the butter, sugar, egg & milk - lightly whisk until combined. Add the flour, baking powder, cinnamon, flax meal & salt - stir with a wooden spoon just until combined. Stir in the cut apples (see bottom left picture)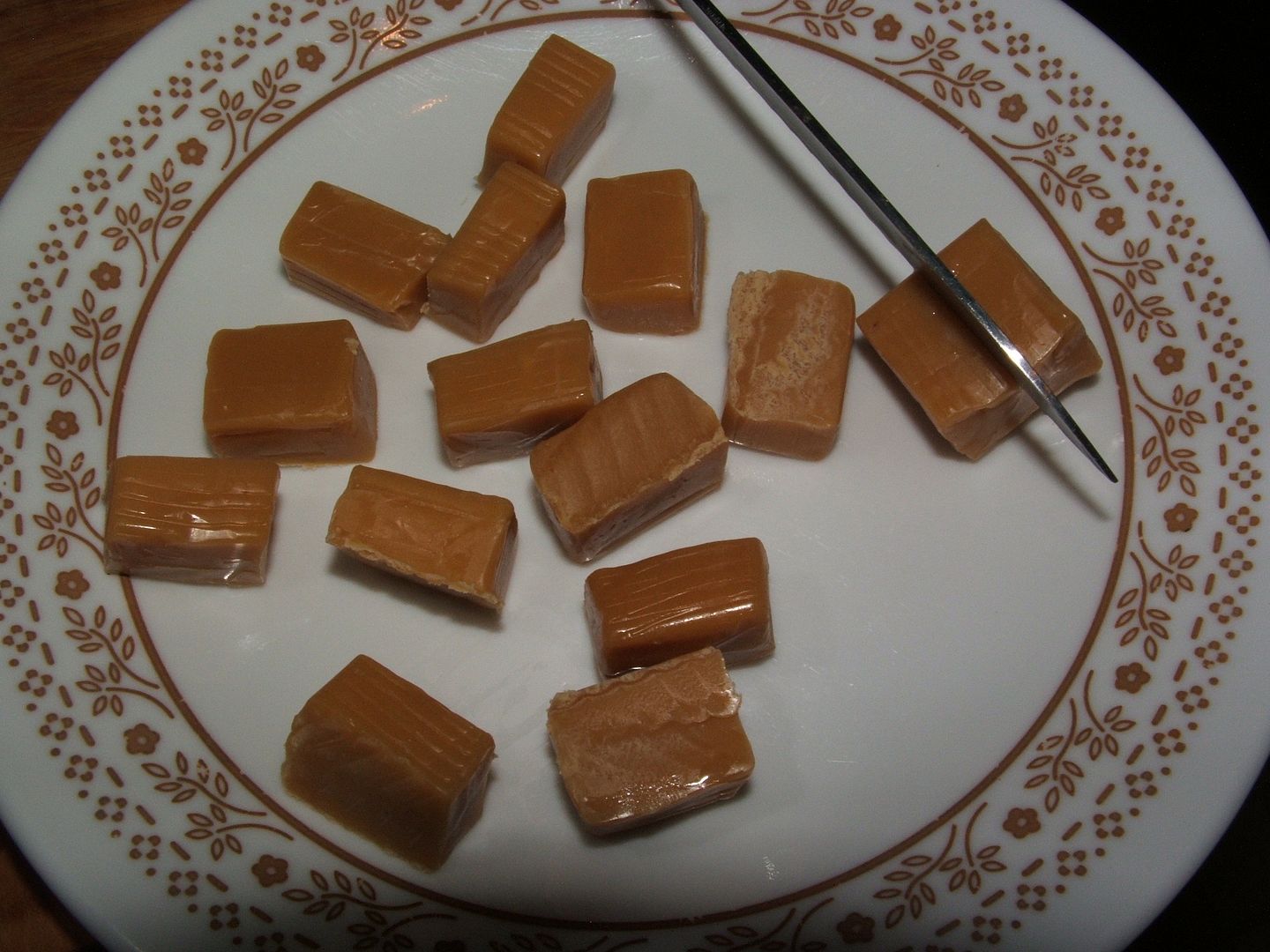 Spray a 12 count muffin tin an even amount of dough into each space. Gently push a caramel into the middle of each dough blob (see picture below) (one caramel half per muffin).
Streusel Topping
1/3 cup butter (softened)
1/3 cup brown sugar
dash of salt
1 teaspoon ground cinnamon
1/2 cup chopped walnuts
In a medium bowl - combine the sugar, flour, cinnamon and salt - stir. Cut the butter into this flour/sugar mixture with a pastry cutter until it is crumbly. Finally stir in the walnuts. Cover an even amount of this streusel on top of each caramel filled muffin dough in the muffin tin (see picture below).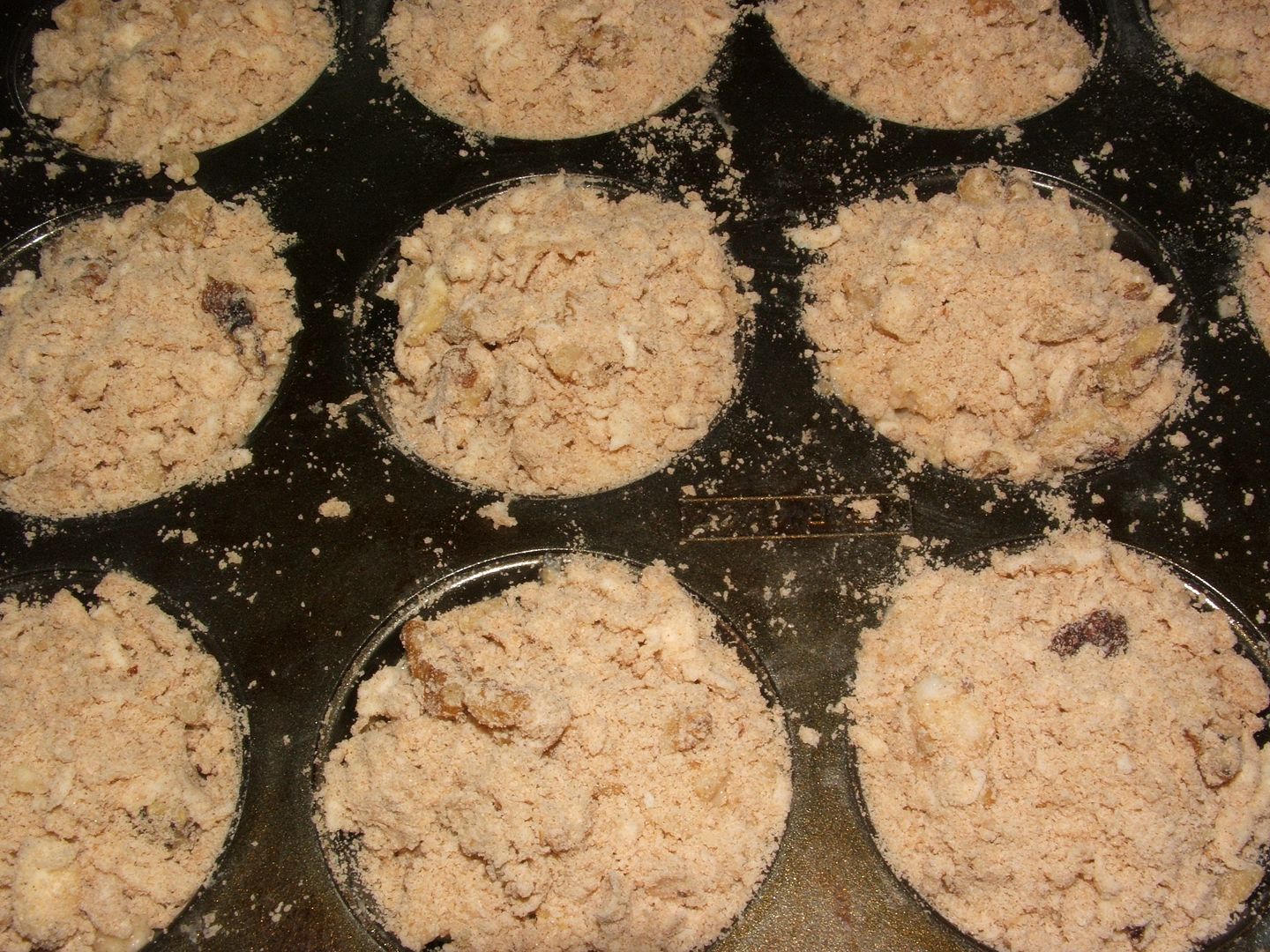 Bake in a 400 degree (Fahrenheit) oven for 18 to 20 minutes (or until a toothpick inserted comes out clean - Do NOT insert the toothpick into the caramel - it will NOT come out clean).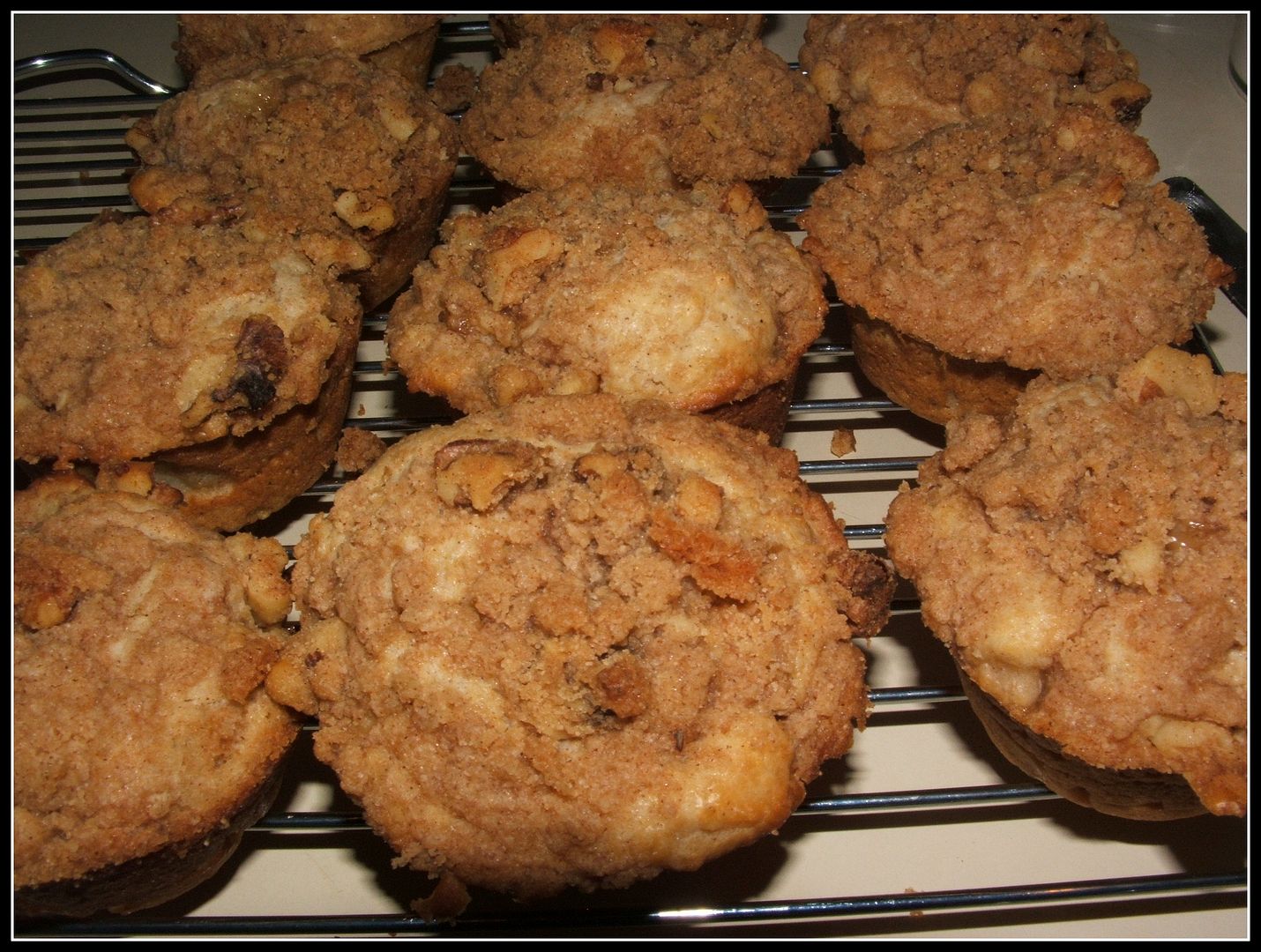 If desired - cool on a wire rack or serve warm for a gooey caramel filling.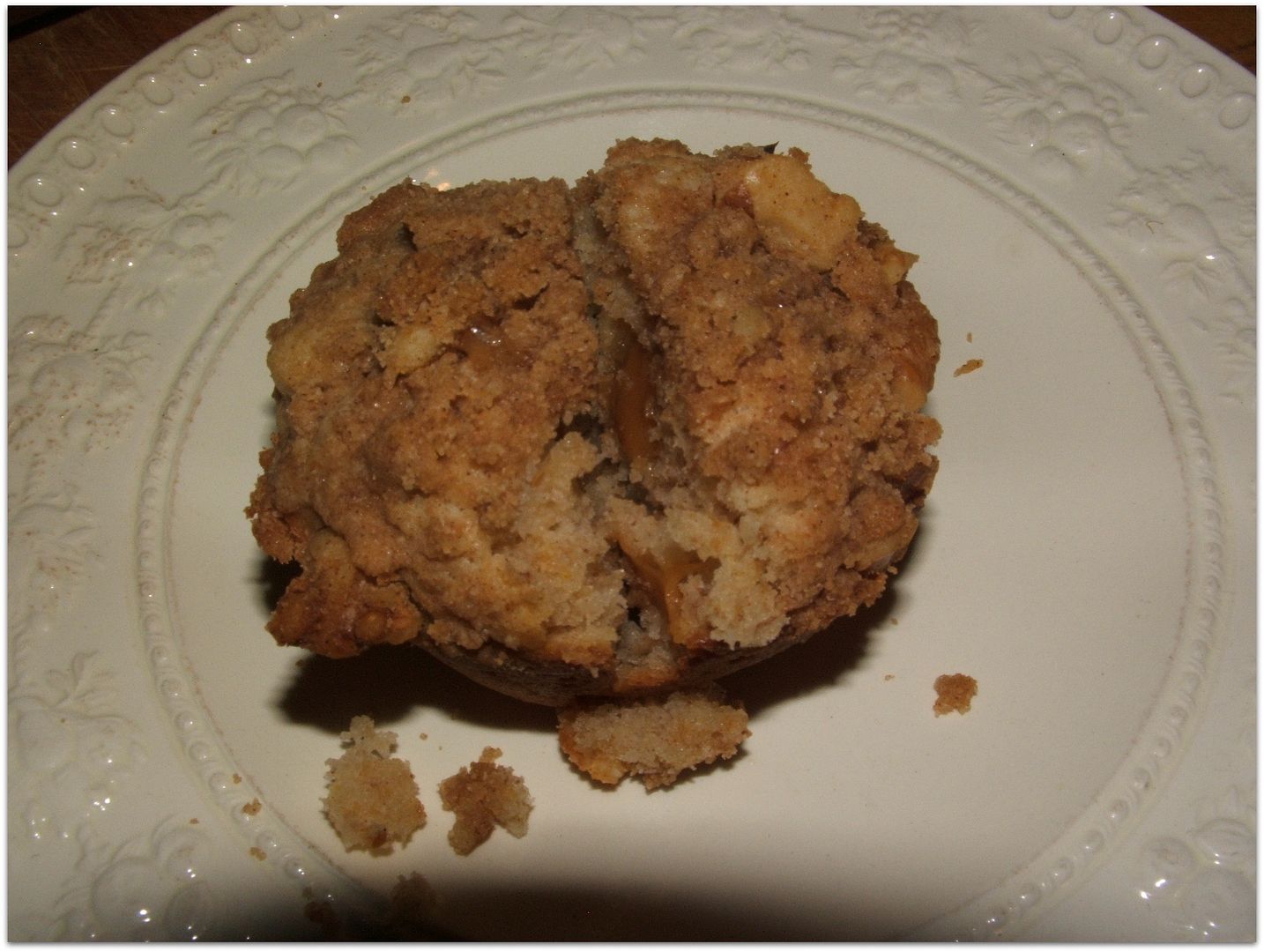 ENJOY!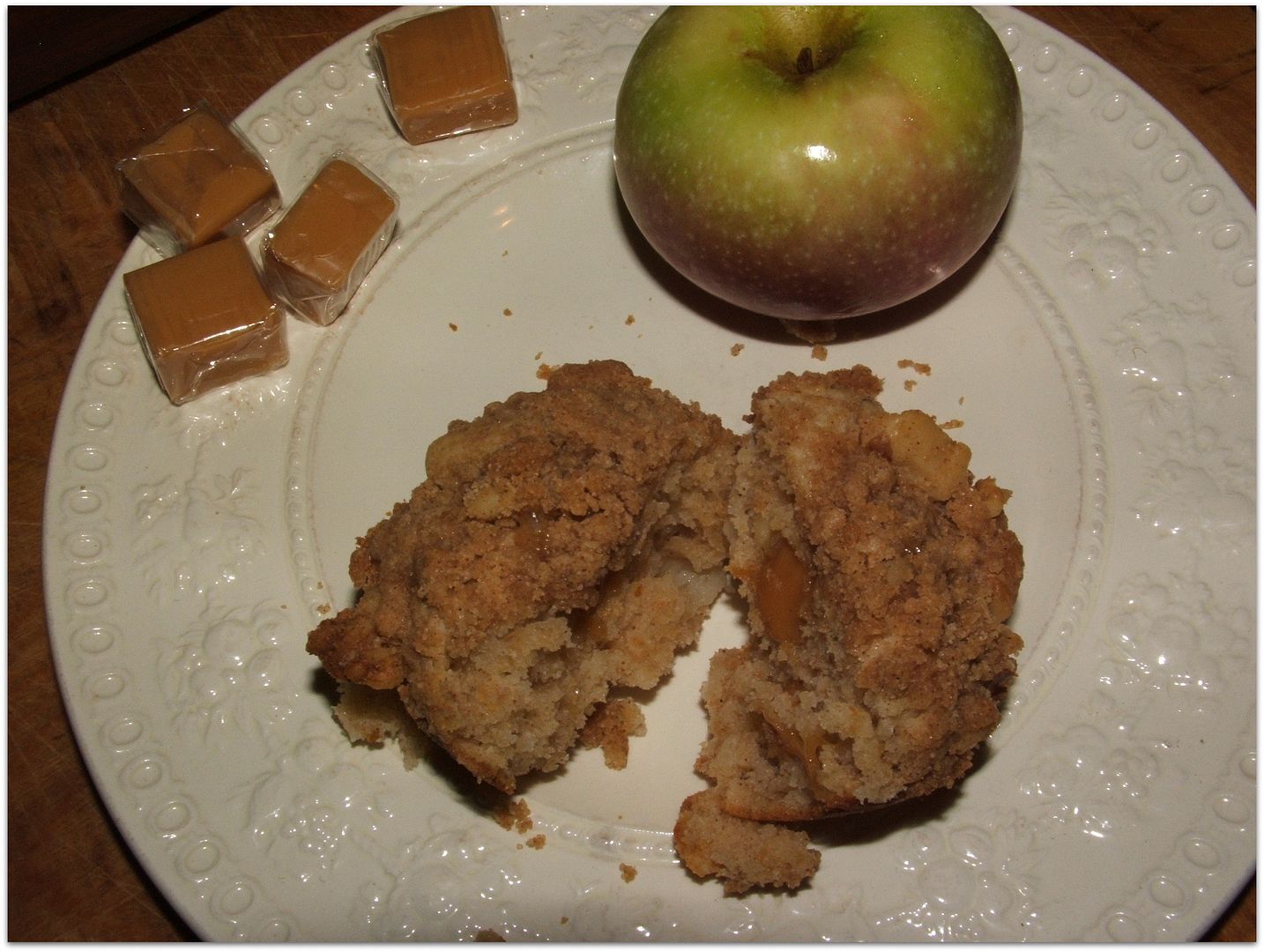 Copyright, Permissions & Disclaimer

Linked to:
Over the Moon
Happiness is Homemade
Simple Homestead Hop
Thursday Favorite Things
You're the STAR
___________________________________________________________________
(Checkout this month's wonderful Sponsor!)
Cynthia from "ShorelineDesigned"
Handmade one-of-a-kind jewelry & beads made from beautiful beach stones from the Great Lakes Shoreline.
Travel along the shoreline with Cynthia
(click HERE to view her blog)
(Please click on the ad above to view her shop)