#34 - Weekly Thankfulness & Growth Report
If you were following this blog in 2015 then you will be familiar with my "365 Days of Being Thankful" challenge. I have missed reporting on my thankfulness since I finished my challenge back in November, so I decided to at least give a weekly Thankfulness Report & include a Growth Report also. Growth in our Christian walk, growth in the garden & growth on this blog. Finally, I am also including a "Posts From the Past" feature - ENJOY!

This week I have been thankful for a clear medical report for a family member. I am also thankful that God is there for us during the most difficult times.

Worship through music is so important and once a month on this blog I feature an "Old Fashion Hymn" like the following favorite:
Read: Hallelujah, What a Savior

The leaves are just starting to fall (the Cottonwood trees are usually the first to lose their foliage). We have also begun the burning season in our township which allows us to burn yard waste. While we compost most of our leaves, we do burn the excess and I so enjoy a yard fire.

- Here are my Follower stats:
GFC (Google Friends Connect) - 2,275
Bloglovin - 4,170
Twitter - 6,158
Pinterest - 5,552
Google+ - 2,296
Facebook - 4,395
Linky Followers - 108
Networked Blog - 1,219
Activate - 574
That's a grand total of 26,747 followers in some form or another (that's up 47 from last week!).

(click on the title to view the entire post)
Last year I shared with you a few of my pear cookie recipes (within this post below is a link to the second pear cookie version):
Pear Linzer Cookies with Ganache Filling Recipe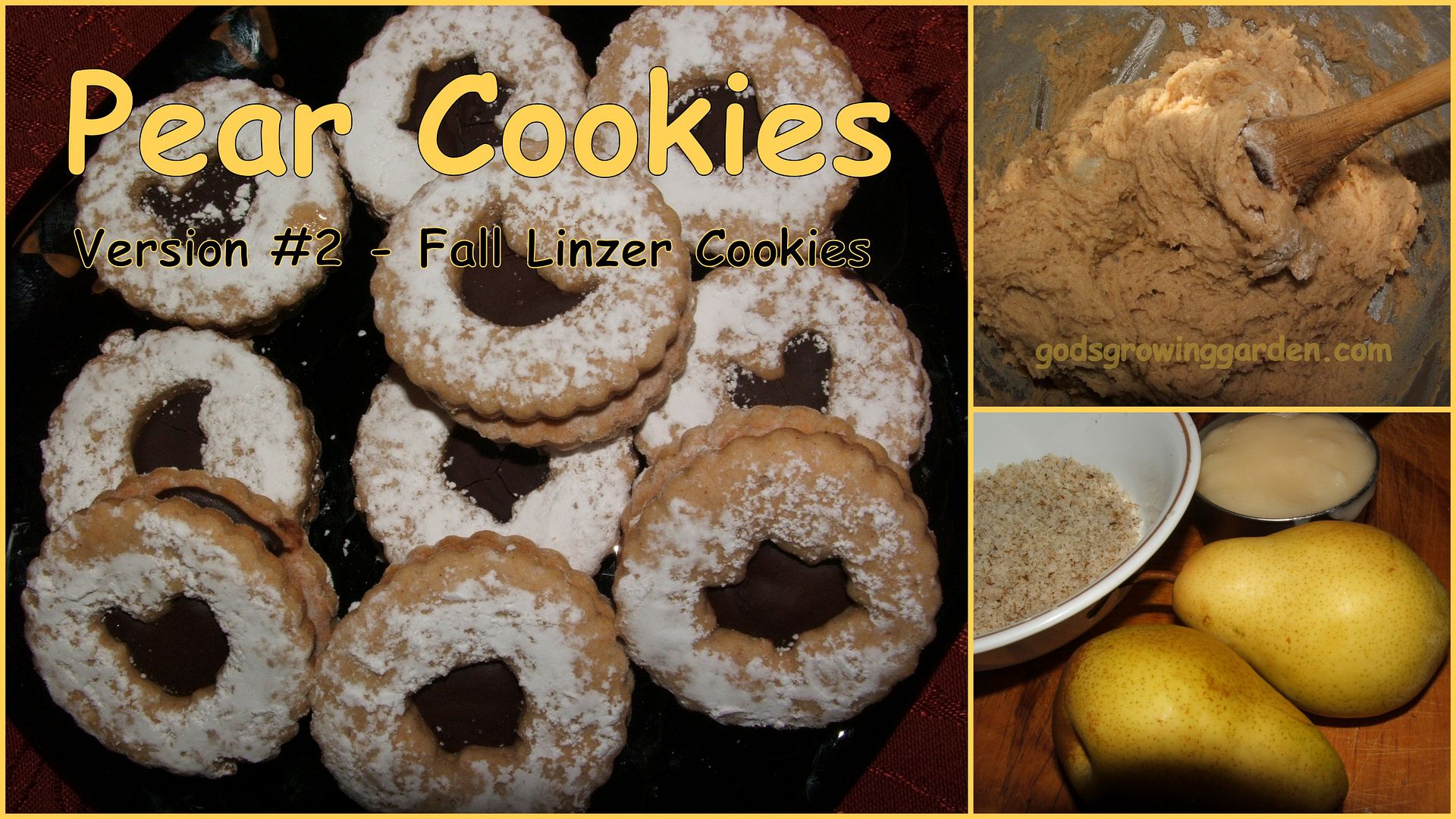 This week is GARDEN feature week - click HERE to LINK UP & to see who was featured!
Copyright, Permissions & Disclaimer
Linked to:
________________________________________________
Take Up The THANKFULNESS Challenge!
I challenge you to thank God for something everyday for one year! Either write it down in a diary OR share with us on a blog. If you have a blog & would like to share your THANKFULNESS posts with us, then please fill out this form:
365 Days of Being THANKFUL form - click HERE
and you will be added to the THANKFULNESS page.