#43 - Weekly Thankfulness & Growth Report
If you were following this blog in 2015 then you will be familiar with my "365 Days of Being Thankful" challenge. I have missed reporting on my thankfulness since I finished my challenge last year, so I decided to at least give a weekly Thankfulness Report & include a Growth Report also. Growth in our Christian walk, growth in the garden & growth on this blog. Finally, I am also including a "Posts From the Past" feature - ENJOY!

This week I have been so thankful for family: my parents, sister, nieces, cousin and of course my husband. I am especially thankful that God is here to pick us up when we stumble.

"And there were shepherds living out in the fields nearby, keeping watch over their flocks at night. An angel of the Lord appeared to them, and the glory of the Lord shone around them, and they were terrified. But the angel said to them, 'Do not be afraid, I bring you good news of great joy that will be for all the people. Today in the town of David a Savior has been born to you; he is Christ the Lord. This will be a sign to you; You will find a baby wrapped in cloths and lying in a manger.' Suddenly a great company of the heavenly host appeared with the angel, praising God and saying, 'Glory to God in the highest, and on earth peace to men on whom his favor rests.' When the angels had left them and gone into heaven, the shepherds said to one another, 'Let's go to Bethlehem and see this thing that has happened, which the Lord has told us about.' So, they hurried off and found Mary and Joseph, and the baby who was lying in the manger. When they had seen him they spread the word concerning what had been told them about this child, and all who heard it were amazed at what the shepherds said to them."
Luke 2:8-18
It's Advent season - let's learn the basics about the real nativity.
Read: The Lowly Life of the Shepherd

I have started to use the canned produce from last year - my grape juice is especially wonderful! I also received a few seed catalogs in the mail.

- Here are my Follower stats:
GFC (Google Friends Connect) - 2,273
Bloglovin - 4,227
Twitter - 6,429
Pinterest - 5,729
Google+ - 2,303
Facebook - 4,439
Linky Followers - 108
Networked Blog - 1,232
Activate - 574
That's a grand total of 27,314 followers in some form or another (that's up 50 from last week!).

(click on the title to view the entire post)
Two years ago I shared with you a wonderful way to use up all those leftovers & it's a great alternative to those overused casserole recipes:
Holiday Leftover Meal Muffins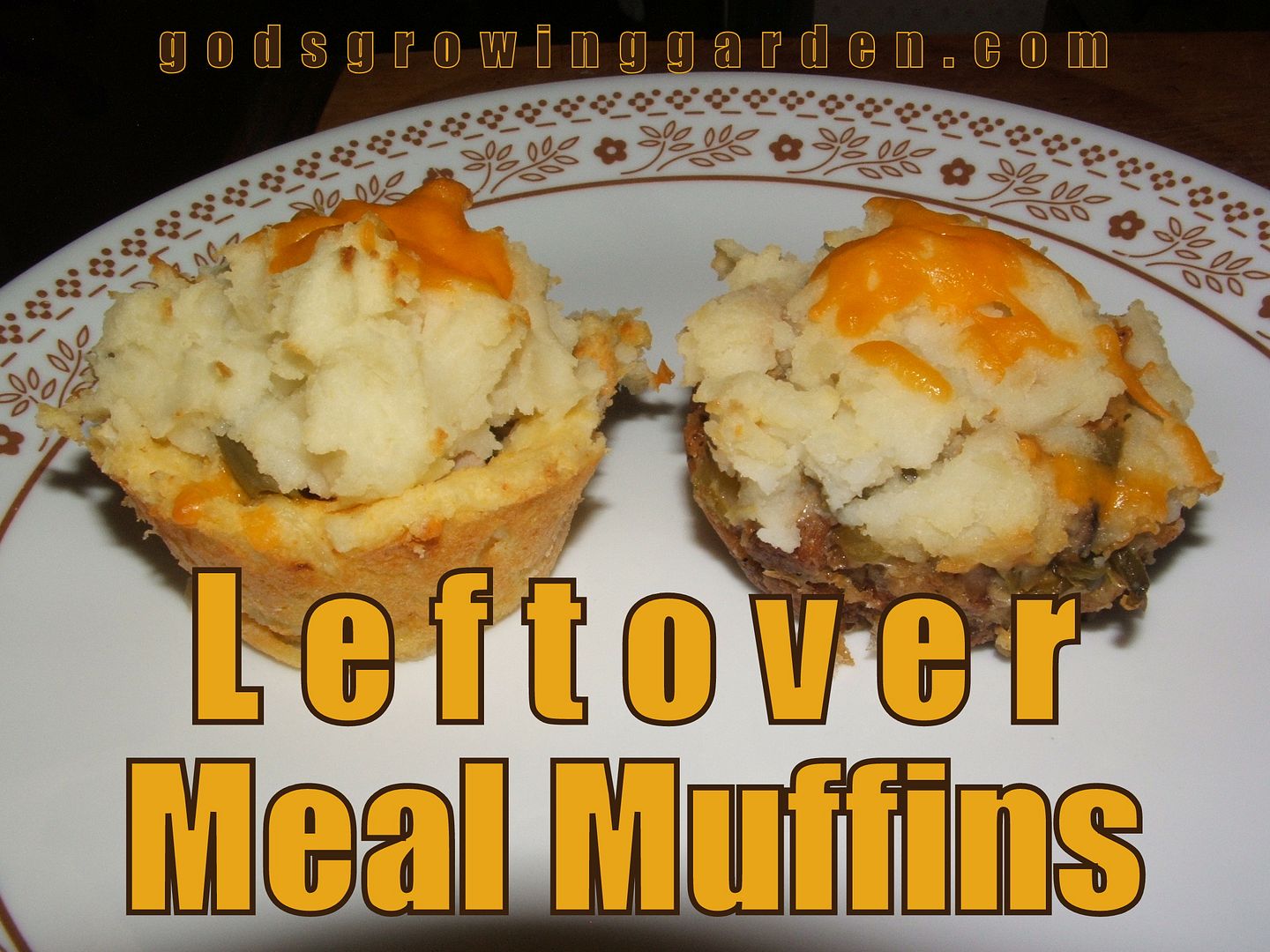 This week is GARDEN feature week - click HERE to LINK UP & you might just be featured next month!
Copyright, Permissions & Disclaimer
Linked to:
________________________________________________
Take Up The THANKFULNESS Challenge!
I challenge you to thank God for something everyday for one year! Either write it down in a diary OR share with us on a blog. If you have a blog & would like to share your THANKFULNESS posts with us, then please fill out this form:
365 Days of Being THANKFUL form - click HERE
and you will be added to the THANKFULNESS page.