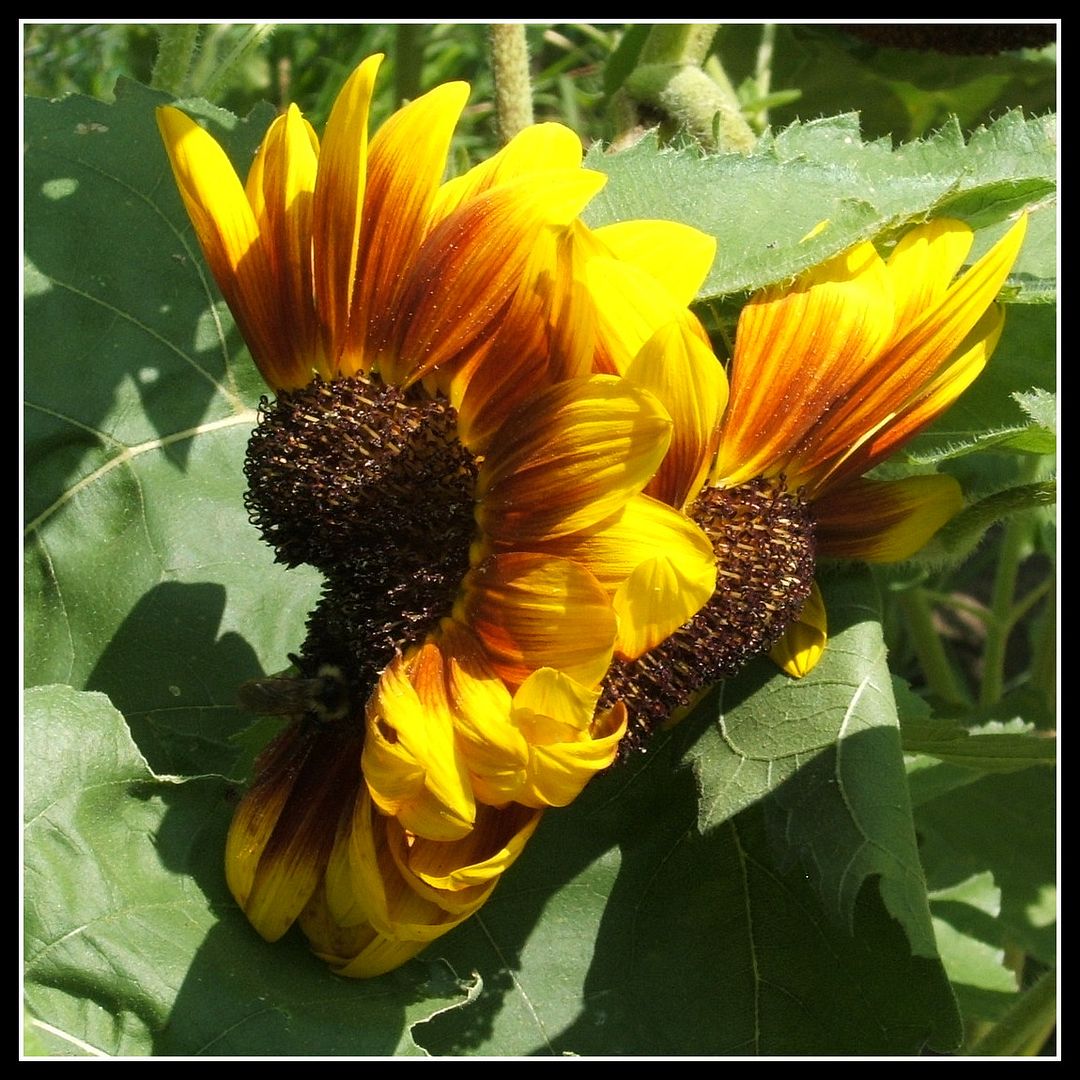 Siamese Sunflower Twins
I was absolutely blown away by the miraculous beauty of this conjoined flower. As you can see I took many photos. The following pictures (next 5 pictures below) are all the same flower head but taken at various stages of growth. This was the "Orange Mahogany" sunflower variety.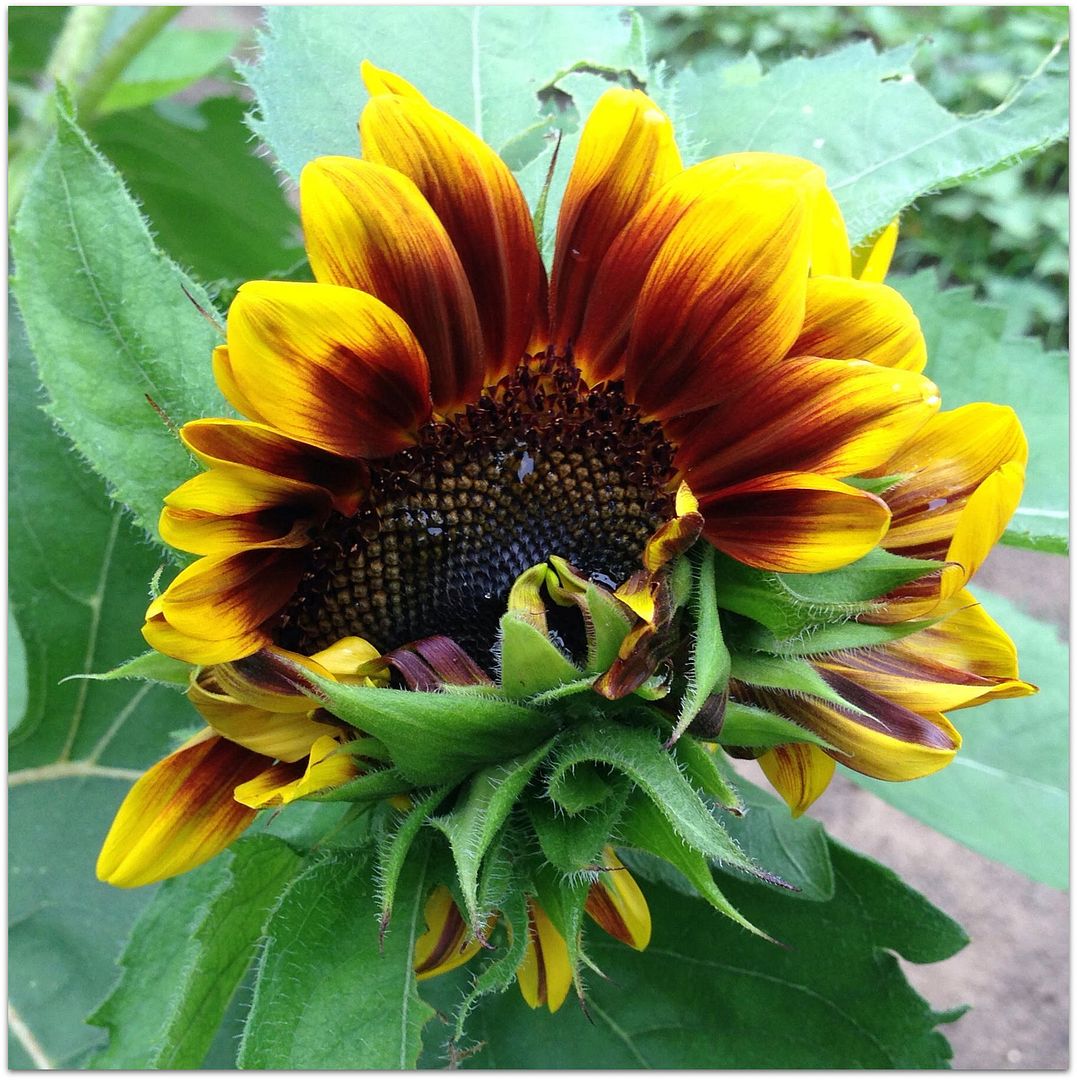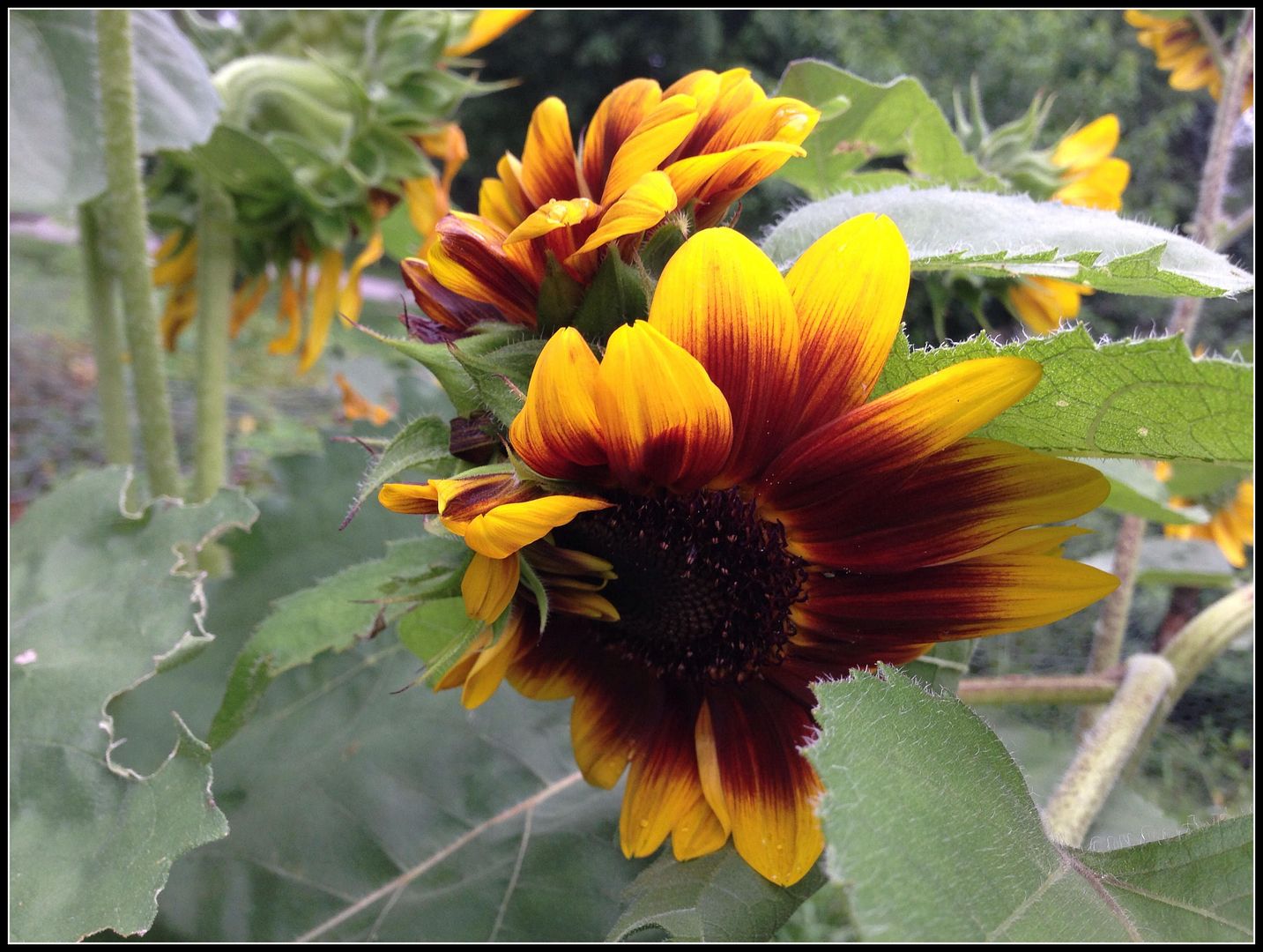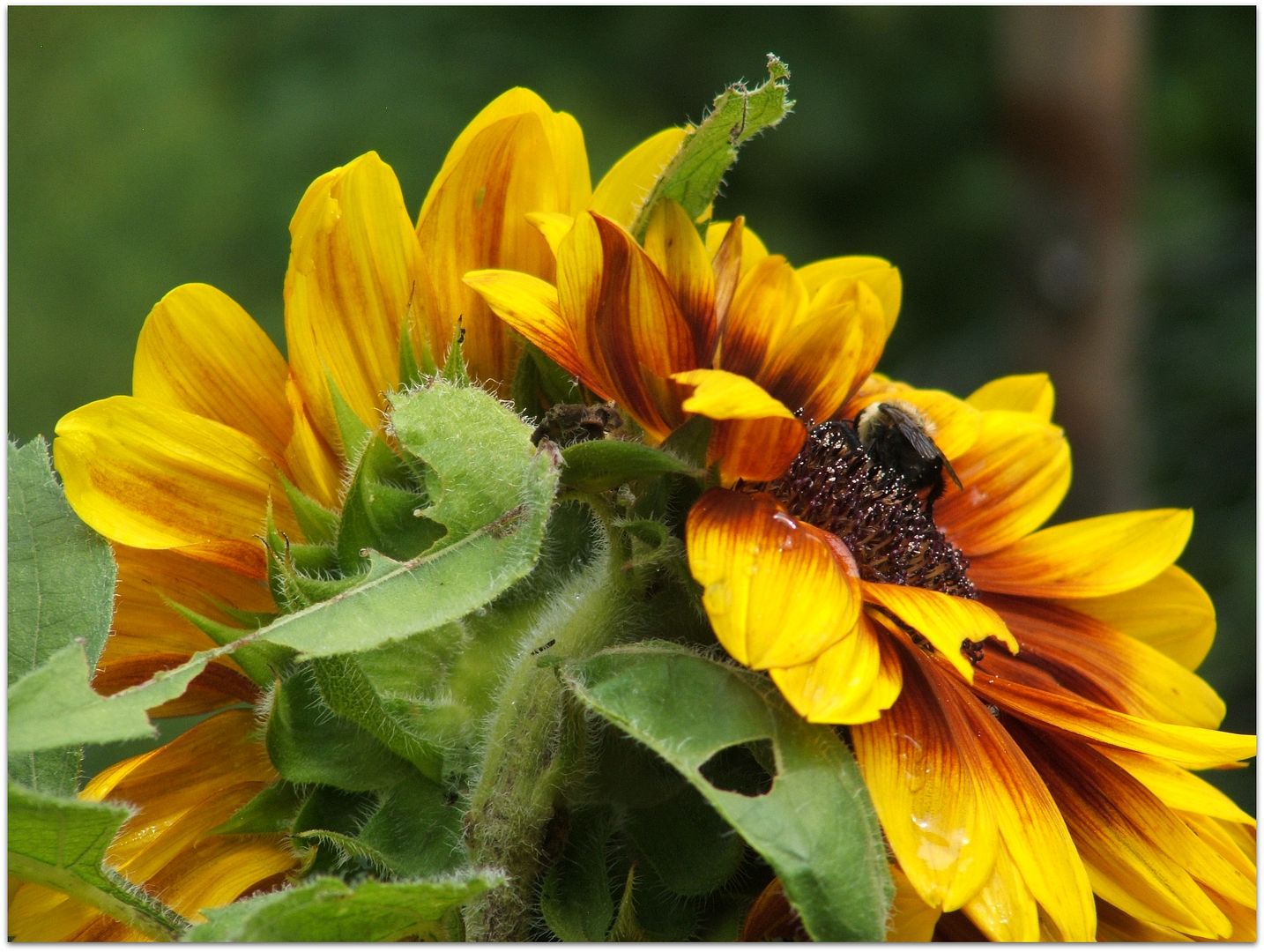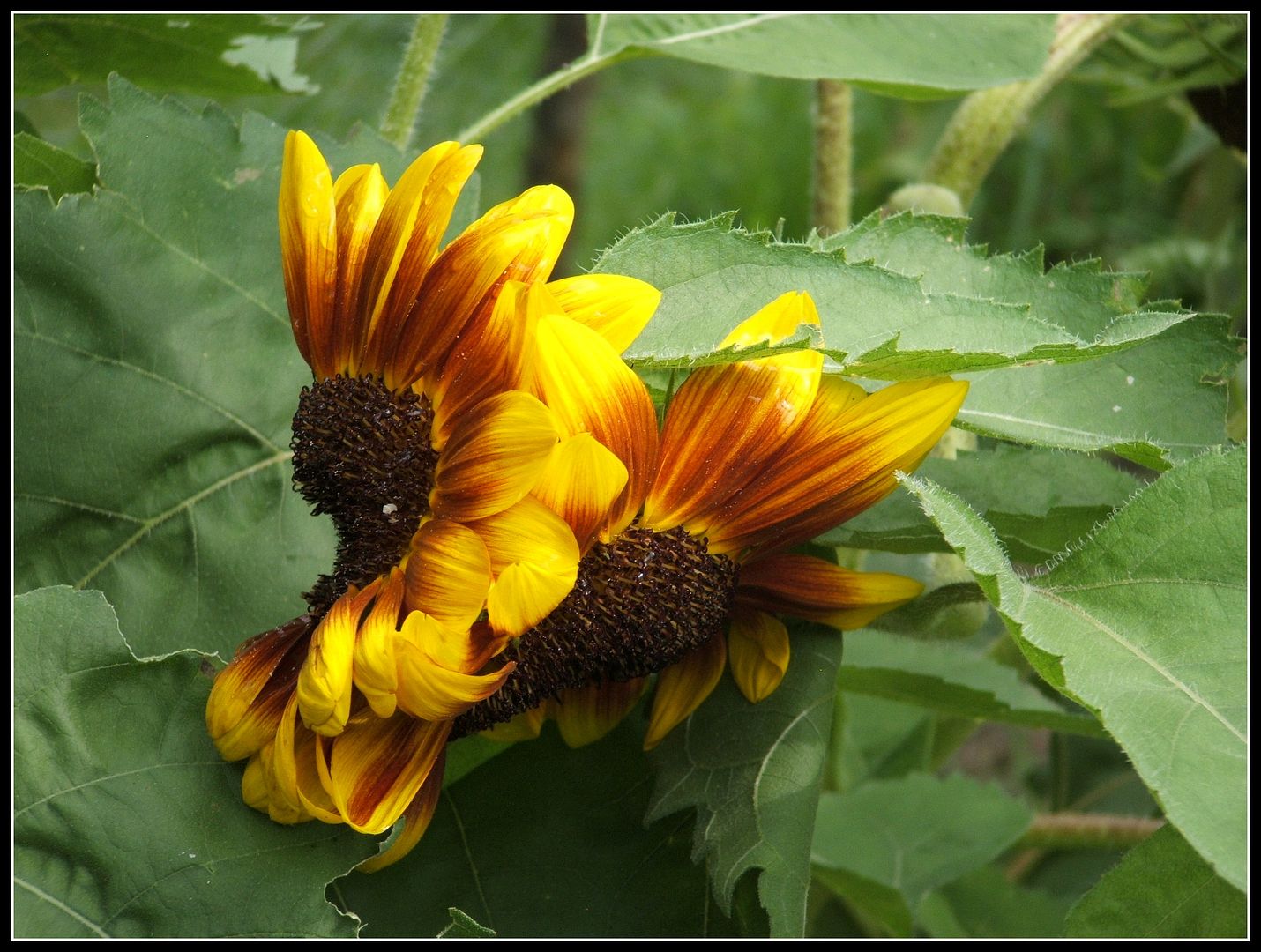 "Deformed Produce" HALL OF FAME - 2018
Every year I look forward to finding unusual veggie, fruit &/or flower formations from my garden produce. This year we have four unique formations.
Please click on past HALL OF FAME posts below:
2011 Deformed Produce
Deformed Produce of 2013
2015 Deformed Produce
Deformed Produce of 2016
2017 Deformed Produce
Harvest always brings beautiful, abundant and sometimes deformed produce. Everyone sees something different in misshapen veggies, flowers and fruit. Seeing images in unusual garden produce is just like looking at a spectacular cloud filled sky and creating what you see in each cloud.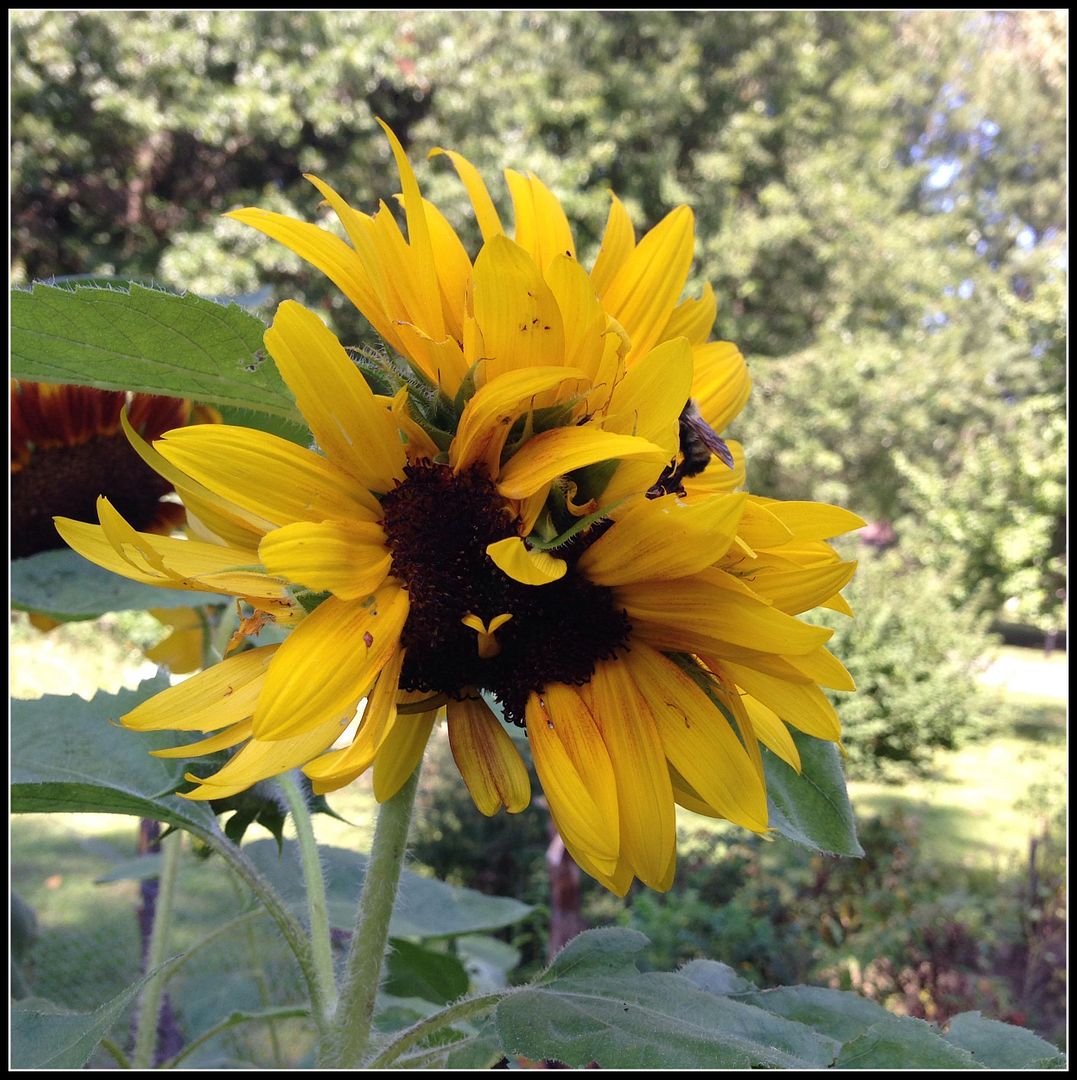 Triplet Sunflower
This stunning wonder has three different flower heads that share only one flower back. I included a labeled picture because you can't really make out all three flowers in one picture angle.
Tomato Intestine
This resembles a very inflamed large intestine.
Hearty Potato
To continue the human organ systems - this one is similar to the human heart in a very simplified form.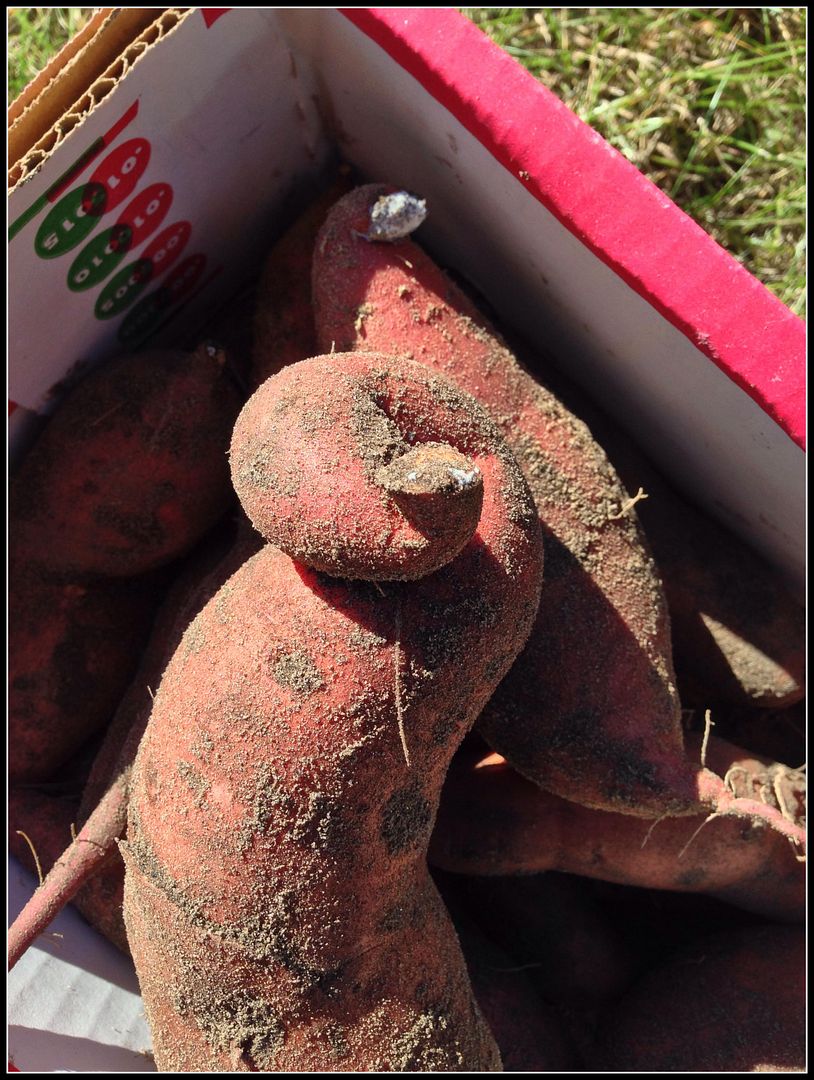 Soft Serve Sweet Potato
Finally, the sweet potato that resembles soft serve ice cream.
Enjoy!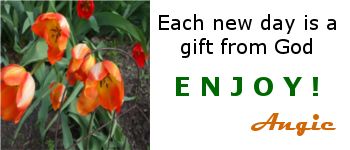 Linked to:
Over the Moon Link Party
Happiness is Homemade
Oh My Heartsie Girls Wonderful Wednesday
Wonderful Wednesday Blog Hop
You're the STAR
Tuesdays with a Twist
Thursday Favorite Things
Friday Feature Linky Party
Pretty Pintastic Link Party
______________________________________________________________
(Checkout this month's wonderful Sponsor!)
Cynthia from "ShorelineDesigned"
Handmade one-of-a-kind jewelry & beads made from beautiful beach stones from the Great Lakes Shoreline.
Travel along the shoreline with Cynthia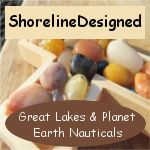 (Please click on the ad above to view her shop)