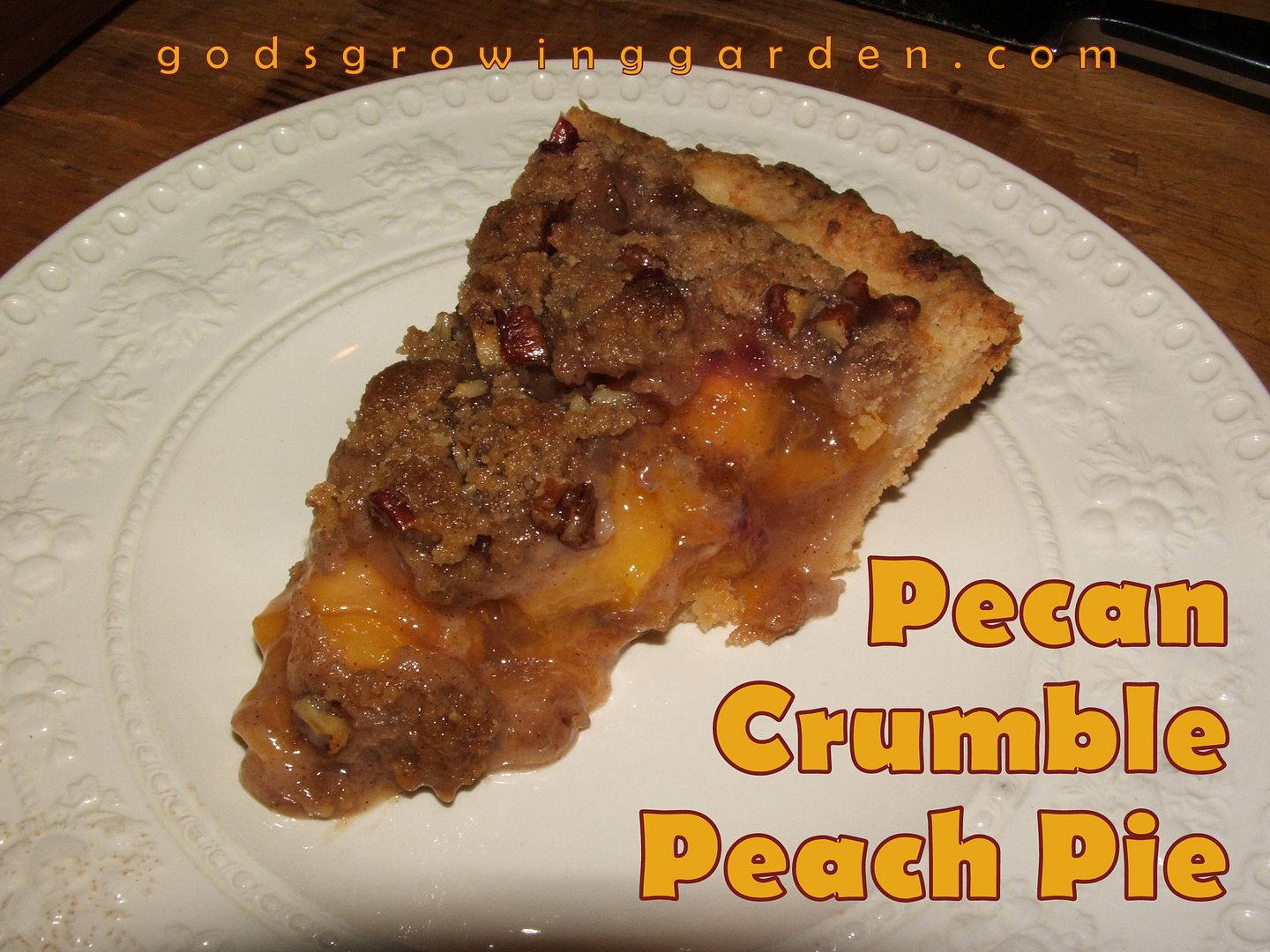 Pecan Crumble Peach Pie RECIPE
On one of my visits to our local apple orchard I noticed that they had a basket of late season peach seconds. I quickly snatched it up (along with a bushel of McIntosh seconds). I had envisioned a peach pie that somehow included pecans - this is the recipe that I created.
Begin by making the crust (click HERE to learn how to make your own crust). Roll out and place in a pie dish - set aside until later.
PRINTABLE RECIPE
Peach Filling
4 cups peaches (washed, peeled, pitted and sliced)
1 tablespoon butter for dotting
Prepare the peaches as listed above and set aside with a little lemon juice drizzled on top (so they don't turn brown). In a large bowl mix the sugar, cornstarch, cinnamon and salt - stir until combined. Now add the prepared peaches and stir until fully coated and mixed (do not mash).
Pecan Crumble
1/3 cup to 1/2 cup chopped pecans
In a medium size bowl stir together the flour, sugar and cinnamon. Cut the butter into the dry ingredients until it resembles pea size chunks. Now, with a wooden spoon, stir in the pecans.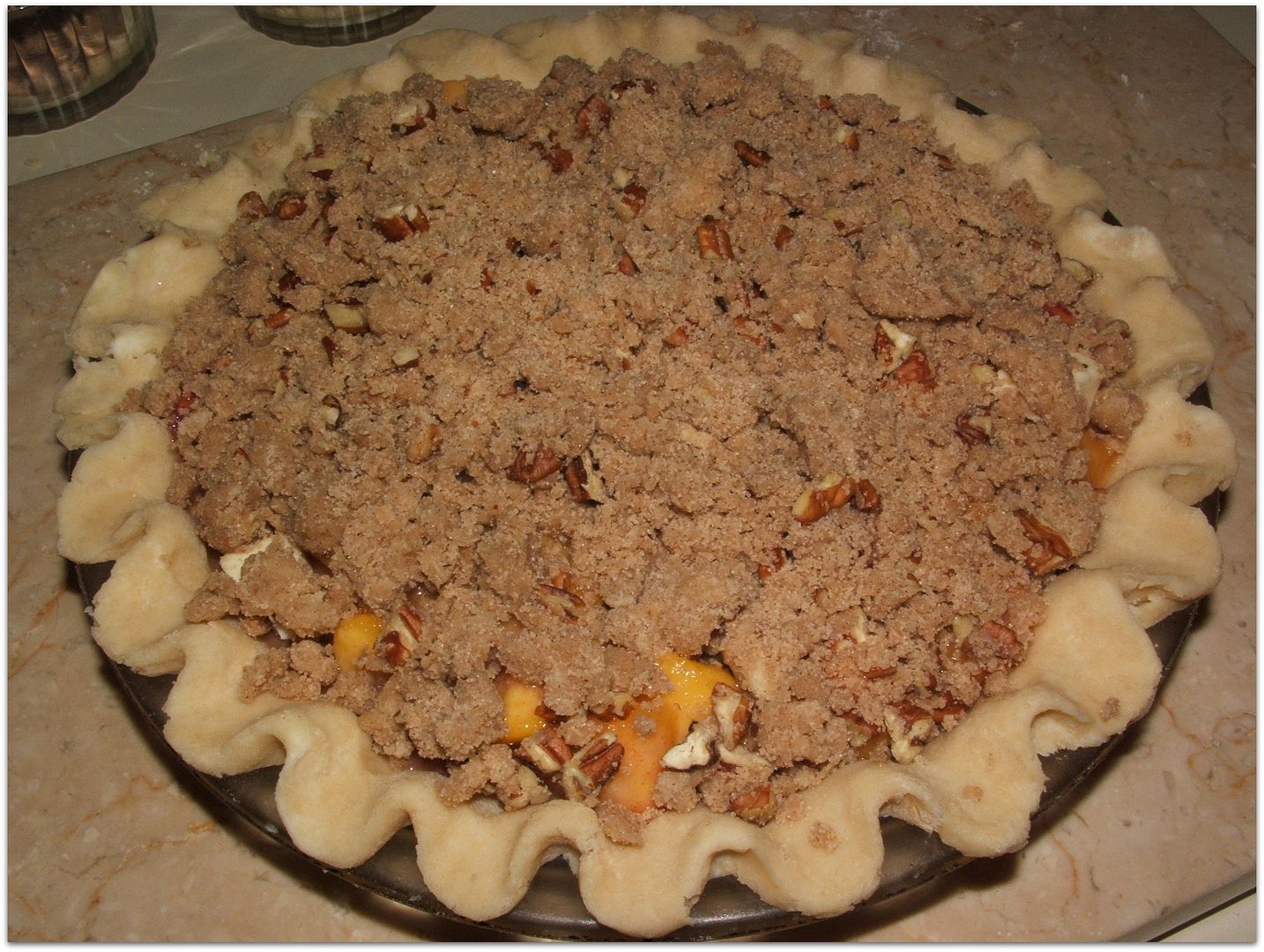 Pour the peaches into the pie crust and sprinkle the crumble on top of the peaches (see picture above)
.
Bake in a preheated 425 degree oven for 45 to 50 minutes or until desired golden brown color is achieved (see picture below).
Allow to cool for at least 15 minutes on a cooling rack.
Slice and serve plain or with whipping cream. To make it even more divine top a slice of peach pie with homemade peach ice cream!!
(click HERE for Peach Ice Cream RECIPE).
ENJOY!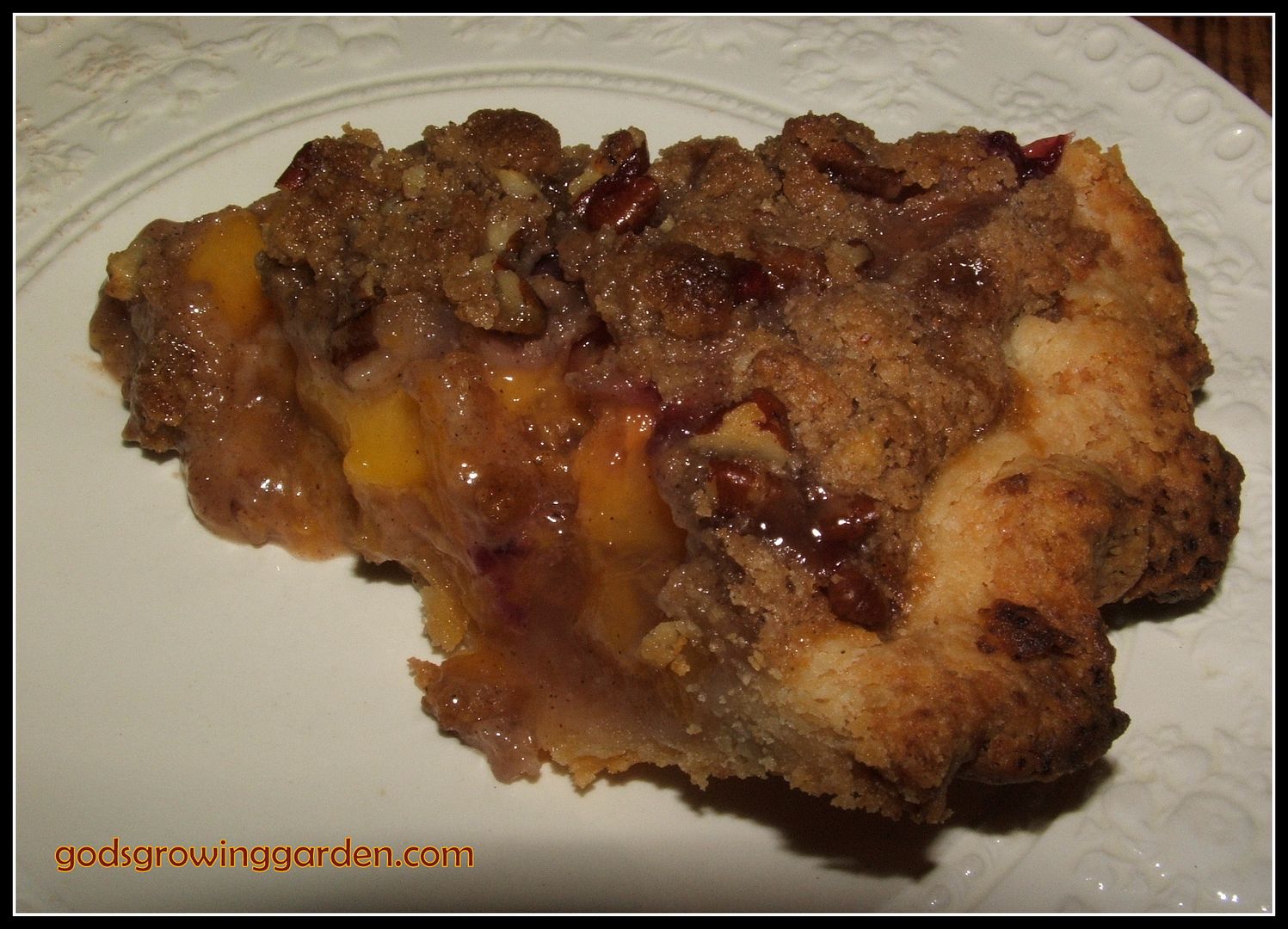 Copyright, Permissions& Disclaimer

Shared with:
Friday Feature Linky Party
Thursday Favorite Things
Happiness is Homemade
Over the Moon Link Party
You're the STAR
Tuesdays with a Twist
Oh My Heartsie Girls Wonderful Wednesday
______________________________________________________________
(Checkout this month's wonderful Sponsor!)
Cynthia from "ShorelineDesigned"
Handmade one-of-a-kind jewelry & beads made from beautiful beach stones from the Great Lakes Shoreline.
Travel along the shoreline with Cynthia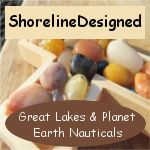 (Please click on the ad above to view her shop)