"Michigan Roll" Zucchini Sushi RECIPE
I have to admit - I'm not very daring when it comes to trying different versions of sushi. There is, however, one type that I really enjoy: "California Roll." This is my version of that variety of sushi. Instead of the seaweed I used zucchini from my garden.
ENJOY!
1 cup cooked rice (I used Jasmine rice)
1 tablespoon rice vinegar
1 large zucchini (sliced long - extremely thin)(I have a special gadget)
1 avocado (peeled, pitted and sliced)
1 cucumber (seedless preferably, or smaller pickling cukes)(if the skin is thin then you don't have to peel)
2 whole imitation crab sticks (unroll both sticks - see picture below)
french fried onions as a garnish on top
Printable Recipe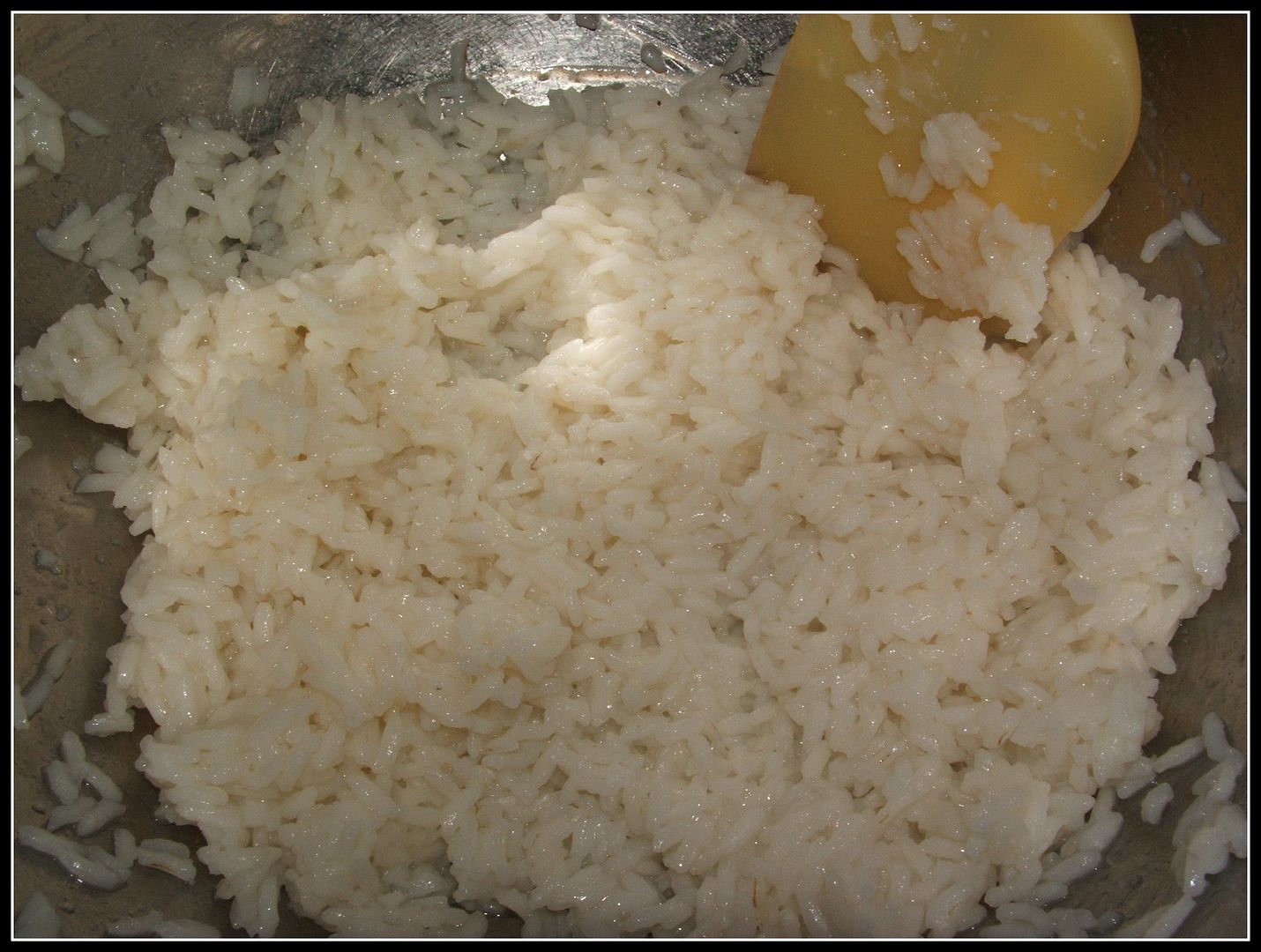 Cook the rice ahead of time and cool to room temperature. Stir in the vinegar, salt and sugar (set aside until later) (see picture above).
Prepare all ingredients as listed above (slice zucchini, unroll imitation crab, prepare the cucumbers and avocado) (see collage above)
Make the zucchini mesh weave (see picture above). Take about 9 to 10 slices of zucchini and weave it like you would the top of a pie crust.
Spread the rice mixture on top of the zucchini weave (See picture above). Press the rice down firmly all over. Gently press 2 sheets of unrolled crab so that they fully cover the rice. Place the prepared cucumber and avocado slices on one edge (see picture below).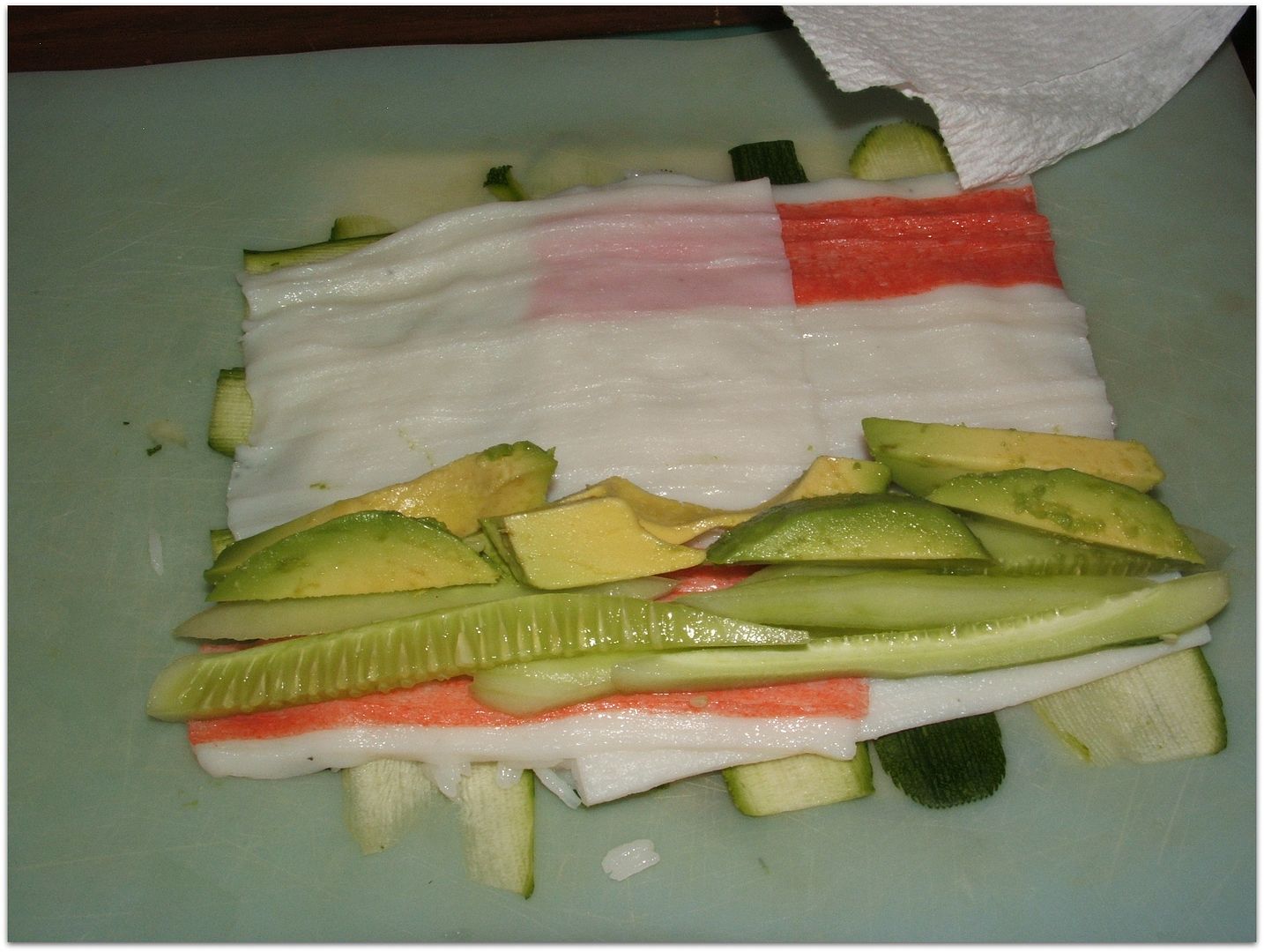 Gently and slowly roll everything (pressing down as you go) until it resembles the picture below. Then slice into rounds (see 2 pictures below)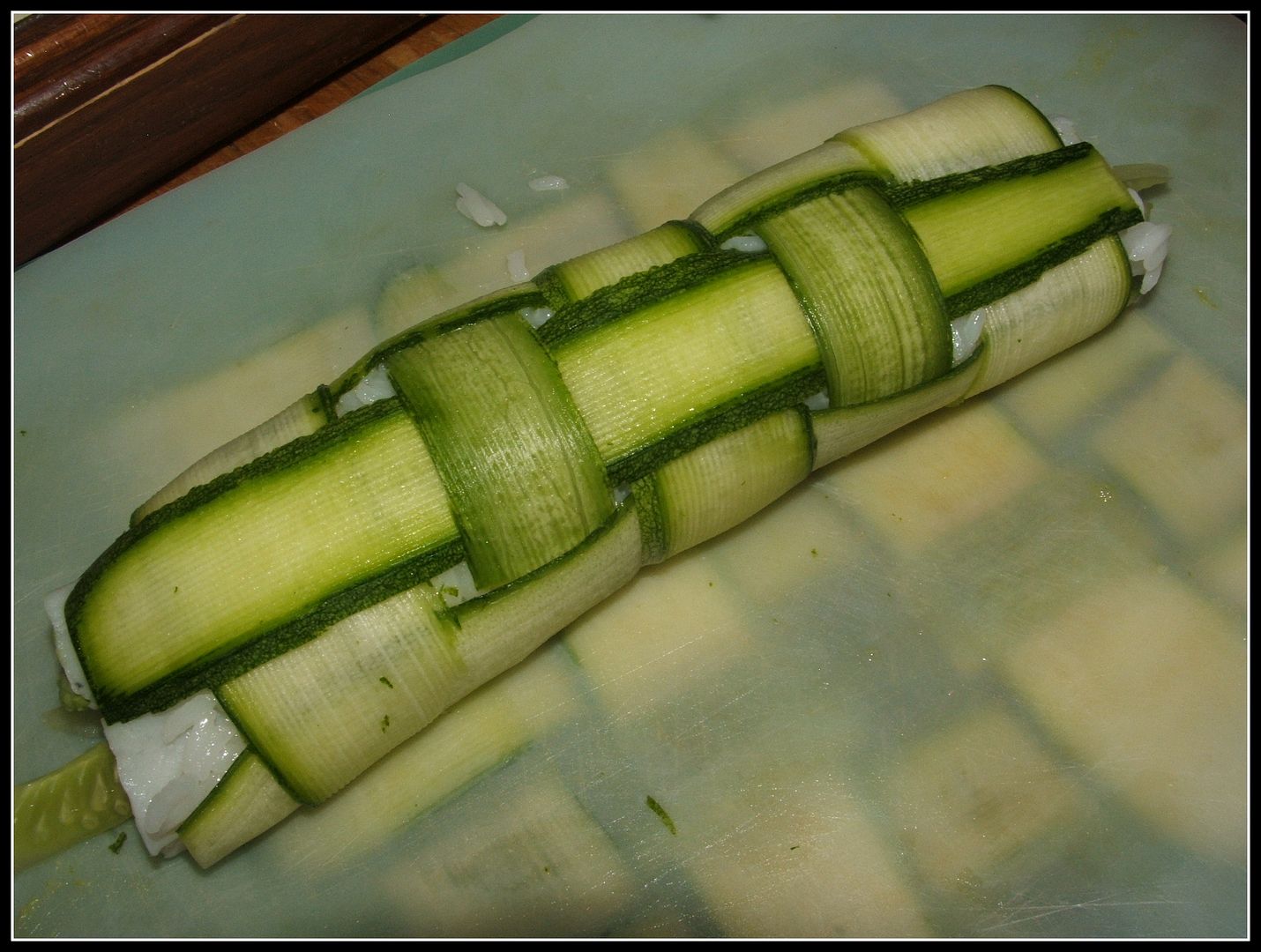 Garnish the top with French Fried onions (the kind that you would put on top of the Thanksgiving green bean casserole)
You may add as condiments: pickled ginger, wasabi and/or soy sauce.
If you would like to make more than one roll then repeat all steps above (ingredients are for one roll only)
Serve & ENJOY!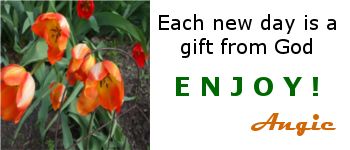 _____________________________________________________________________



Are you in need of Online Counseling?
Professionally Licensed
Spiritually Informed
Readily Accessible


click logo image above
or
click
HERE
to view Faithful Counseling website