Recipe for the Christian Life - GODLINESS
Today is the sixth post in the series on growing in our Christian Walk. Developing a Christian life is kind of like baking a recipe - good ingredients create a perfect treat. Adding good characteristics to our faith produces good Christians.
If you recall, a few months ago we started with an empty mixing bowl - our FAITH. And then we've been adding to our faith, we combined: GOODNESS , KNOWLEDGE , SELF-CONTROL and PERSEVERANCE.
Today we are going to add in GODLINESS.
It's always good to start with the very basic definition of "godliness" (from online dictionaries):
godliness - conforming to the laws and wishes of God; devout; the quality or state of being spiritually pure or virtuous; holiness; righteousness.

I really like the idea of training to be godly. Just like training for the olympics, godliness does not happen overnight and takes constant work. The benefits of being godly are in both present life and eternally.
"Be imitators of Christ, as dearly loved children
"
(Ephesians 5:1)
By studying the Bible (and the New Testament specifically), we learn how Jesus acted and and lived while on earth. It is His example that we should strive to emulate in everything that we do.
False Godliness.
Read the passage below. You will see the warning: "If anyone teaches otherwise" - the ONLY teaching that we should be using is the "sound instruction from our Lord Jesus Christ". Then, when you read the examples listed (controversies, quarrels, evil suspicions, constant friction) - doesn't that remind you of the current state of affairs in our modern society right now?
Those using godliness as a means to make money will have to answer for their actions. We also need to be careful that we do not fall for this type of false doctrine.
"
If anyone teaches otherwise and does not agree to the sound instruction of our Lord Jesus Christ and to godly teaching, they are conceited and understand nothing. They have an unhealthy interest in controversies and quarrels about words that result in envy, strife, malicious talk, evil suspicions and constant friction between people of corrupt mind, who have been robbed of the truth and who think that godliness is a means to financial gain.
But godliness with contentment is great gain
"
(1 Timothy 6:3-6)
Let's continue to look forward while striving to live our lives with GODLINESS.
Over the next few weeks we will continue adding to the GOODNESS, KNOWLEDGE, SELF-CONTROL, PERSEVERANCE & GODLINESS in our faith (from 2 Peter 1:3-11).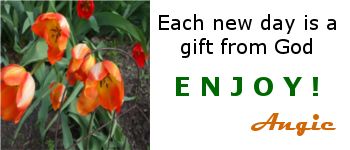 _____________________________________________________________________
Take Up The THANKFULNESS Challenge!
I challenge you to thank God for something everyday for one year! Either write it down in a diary OR share with us on a blog. If you have a blog & would like to share your THANKFULNESS posts with us, then please fill out this form:
365 Days of Being THANKFUL form - click HERE
and you will be added to the THANKFULNESS page.