God's Abundant LOVE
Tomorrow is Valentine's Day which is supposed to be about love, but this holiday is not about true love - True Love can only come from God. Our Heavenly Father has an abundant supply of love for EVERYONE. He has enough love to last every second of every day, yesterday, today, tomorrow and into infinity.
Abundance - an ample quantity, plentitude
When we study the passage below we see that Paul was trying to describe the depth and extent of God's love for all of us. That we might be able to "comprehend the width, length, depth & height of the love of Christ" for EVERYONE.
Paul prayed that Christ would dwell in our hearts. Since Jesus dwells in our hearts through the Holy Spirit, that means that His love spreads through all of His children - everywhere and throughout time. God's love is mind boggling!
God's Love is abundant and He blesses us abundantly. Look at the underlined verse below: "He is able to do exceedingly abundantly above all that we ask or think." God's loving blessings are better than we could ever imagine.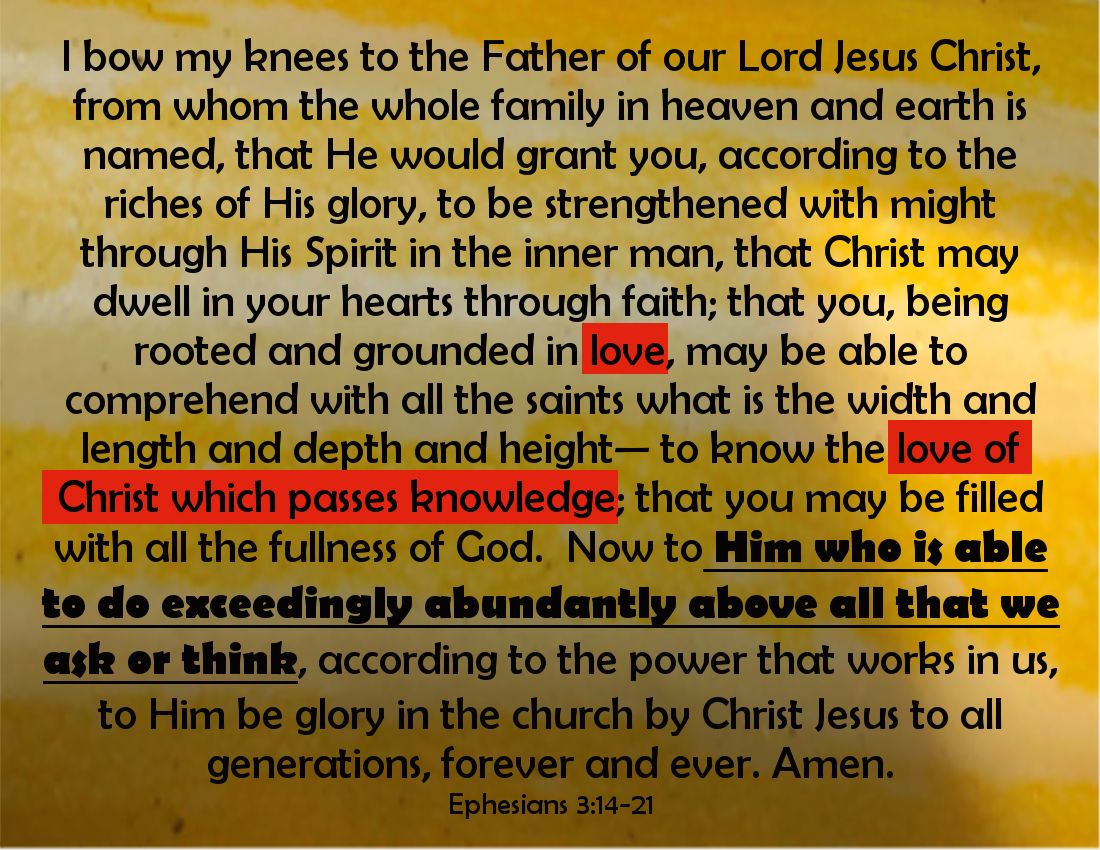 Abound
- to be great in number or amount.
And this abundance exponentially continues to grow through us (see passage below). Since we are blessed in all things, at all times, having all that we need means that we are able to help those around us. Our good actions abound - great amount. Goodness upon goodness upon goodness.
Finally, I know what you are saying: "there's so much suffering, it doesn't make sense" - think of these "blessings" in the eternal sense. We can't think in the worldly sense - "I want 5 cars and 10 houses" - that might be what you want but that's not what we need - God provides what we need according to His Will/Purpose.
God's abundant love blessing is eternal, through Jesus Christ our Lord & Savior!
Copyright, Permissions & Disclaimer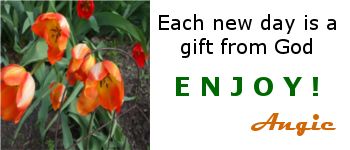 Linked to:
_____________________________________________________________________
Take Up The THANKFULNESS Challenge!
I challenge you to thank God for something everyday for one year! Either write it down in a diary OR share with us on a blog. If you have a blog & would like to share your THANKFULNESS posts with us, then please fill out this form:
365 Days of Being THANKFUL form - click HERE
and you will be added to the THANKFULNESS page.