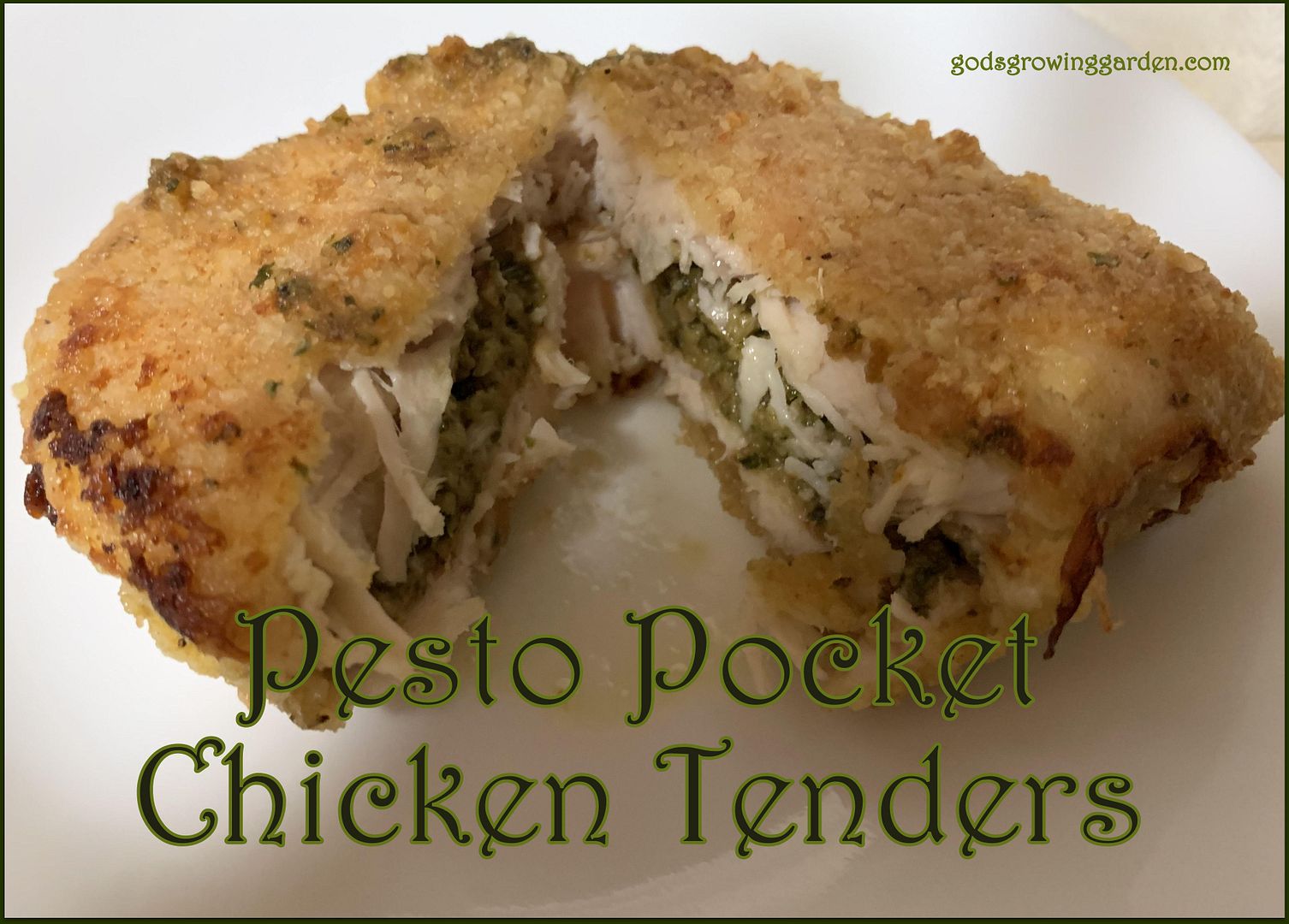 Pesto Pocket Chicken Tenders
Basil is one of my favorite herbs. Every summer I try to grow enough Basil to make and freeze plenty of pesto to use throughout the winter.
The vibrant green of the pesto gives a fun surprise when cutting open these chicken tenders.
Ingredients
package of 8 to 10 chicken tenders
about 1 cup of pesto (if you are using frozen pesto then thaw first)
1 egg whisked with 1/4 cup of milk
1/2 cup Italian breadcrumbs
ground black pepper (to taste)
Adolf's meat tenderizer (optional)
Begin by pounding each piece of chicken (with a meat tenderizer tool) on both sides (see picture above on the left) (If you desire, sprinkle with Adolf's meat tenderizer).
Add about 1 tablespoon of pesto onto each tenderized piece (see picture above on the right).
Using 2 bowls - whisk the egg and milk in one bowl and in the other bowl mix together the flour, breadcrumbs & pepper.
Fold over each piece so that none of the pesto is hanging out the sides (see picture above left). Bread each piece of filled chicken by first dipping in the egg mixture & then placing each side in the flour mixture (using your hands - you will want to pat the flour mixture on the chicken to make sure it sticks). Continue breading until all pieces resemble the picture above on the right.
Preheat the oven to 400 degrees F. Place the chicken in a Pyrex dish and dot each piece with 1 teaspoon of butter. Bake for 15 minutes, turn each piece & dot the other side with butter (see pictures above). Bake for another 20 minutes - see picture below. I wanted my chicken a little more golden brown so I baked for another 5 minutes (Every oven is different - make sure that your chicken is fully cooked but also make sure not to overcook, which will dry it out).
Serve & ENJOY!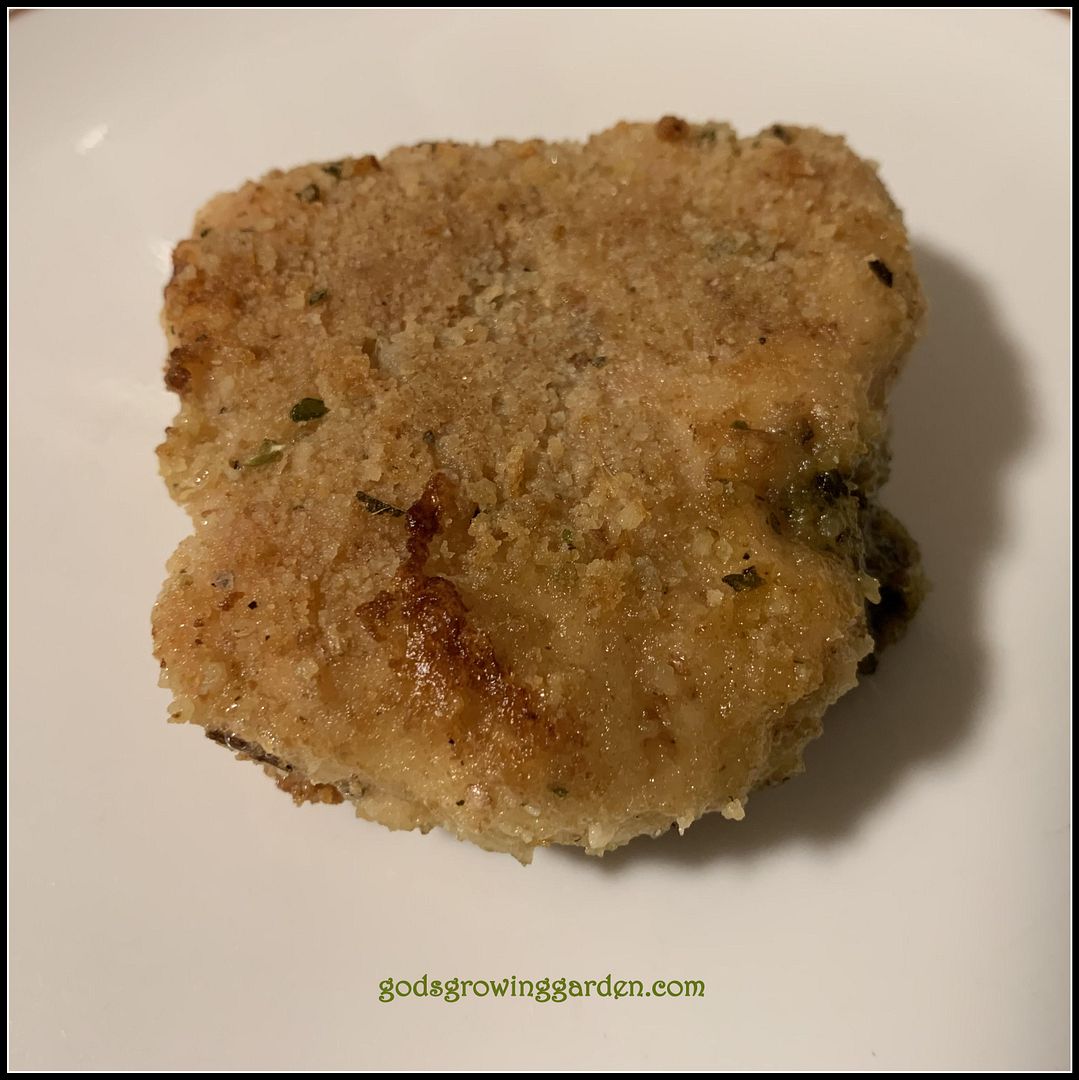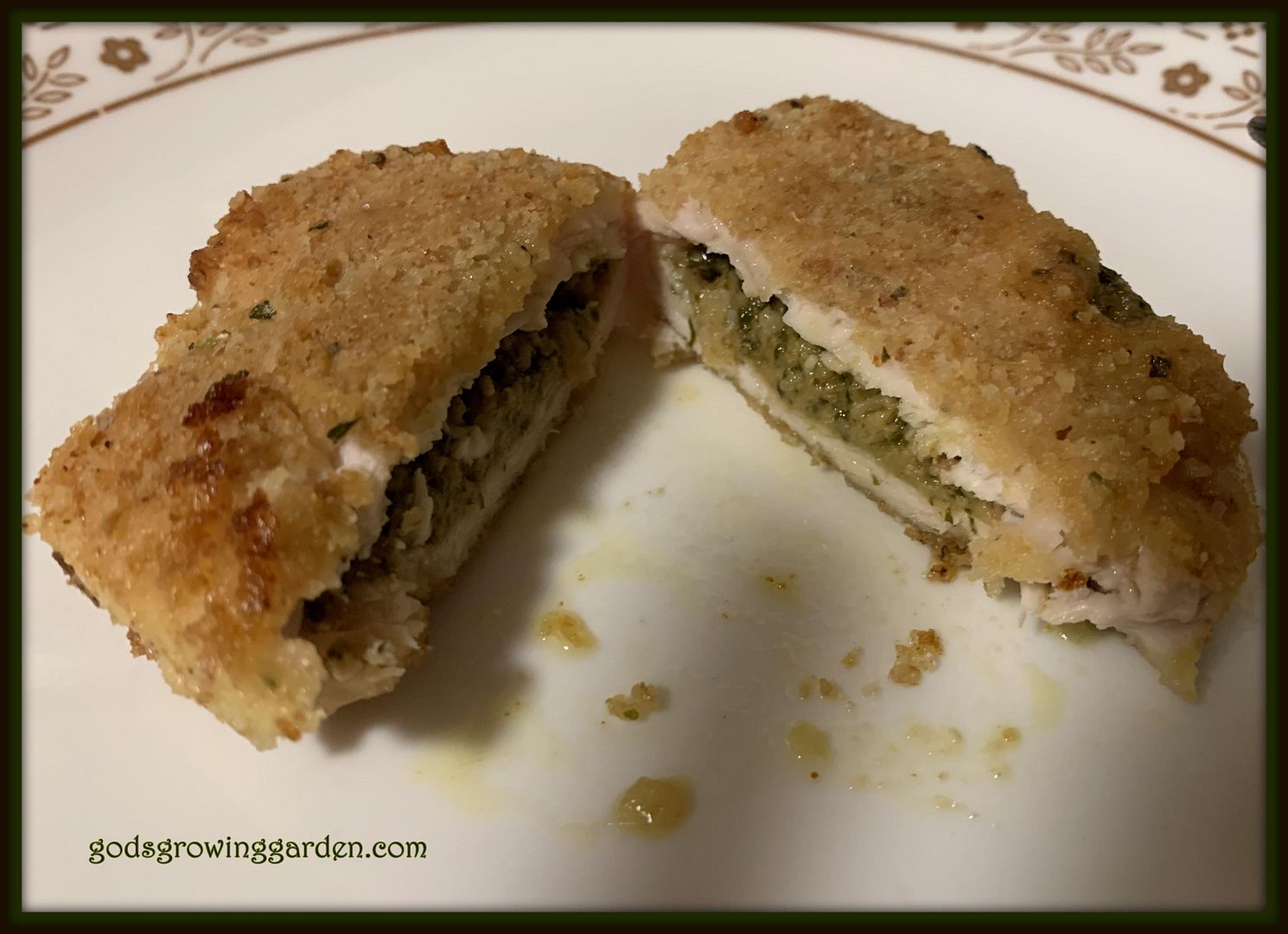 Copyright, Permissions& Disclaimer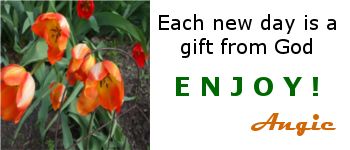 _______________________________________________________________
Take Up The THANKFULNESS Challenge!
I challenge you to thank God for something everyday for one year! Either write it down in a diary OR share with us on a blog. If you have a blog & would like to share your THANKFULNESS posts with us, then please fill out this form:
365 Days of Being THANKFUL form - click HERE
and you will be added to the THANKFULNESS page.