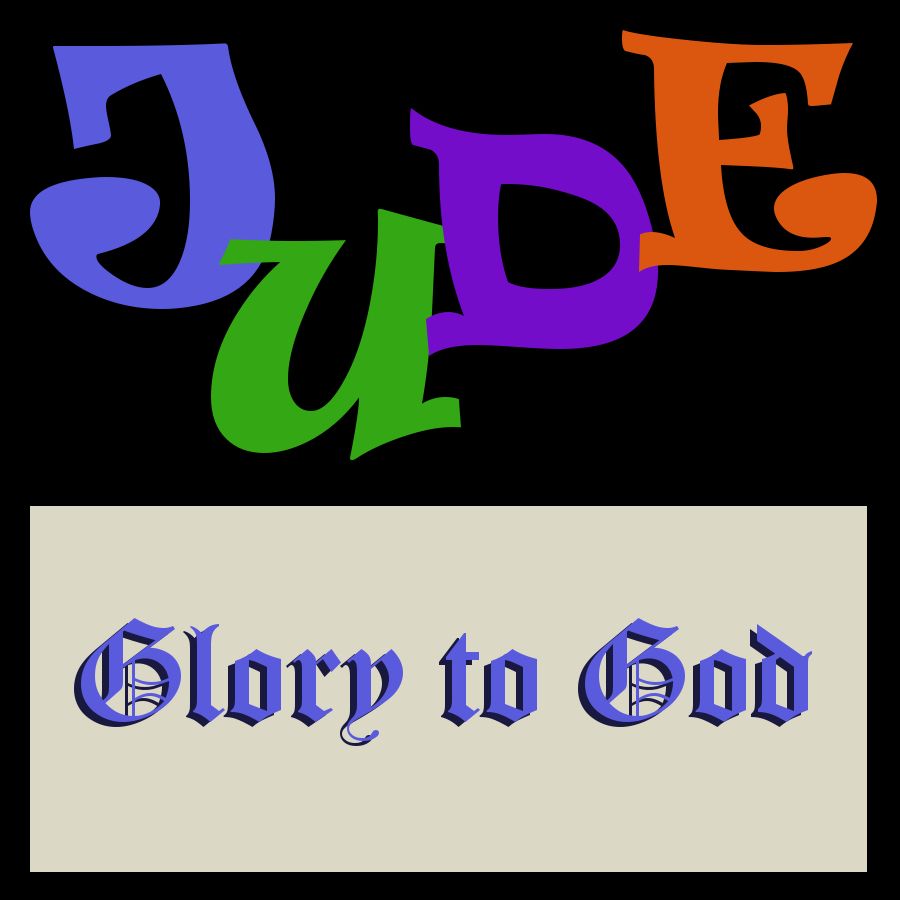 Jude #7 - Glory to God
This is the final post in the series on the Book of Jude. I have so enjoy this series and learned so much while the Holy Spirit guided me to different details. I think the next series will be on the Book of James (another one of Jesus' half-brothers).
To refresh our memories - most of this amazing Book of the Bible has been spent warning us about all of the evil, fake infiltrators into the Christian family/Body of Christ. Then, in part#6 we focused on maintaining our own walk with God. Today is all about God and glorifying Him.
Not only does our Heavenly Father provide for us abundantly, and He protects us from evil, but He also provides a way to keep us from stumbling! He knows our weaknesses and knows what might make us stumble but He provides a way for us to avoid stumbling - amazing!!! (see verse below):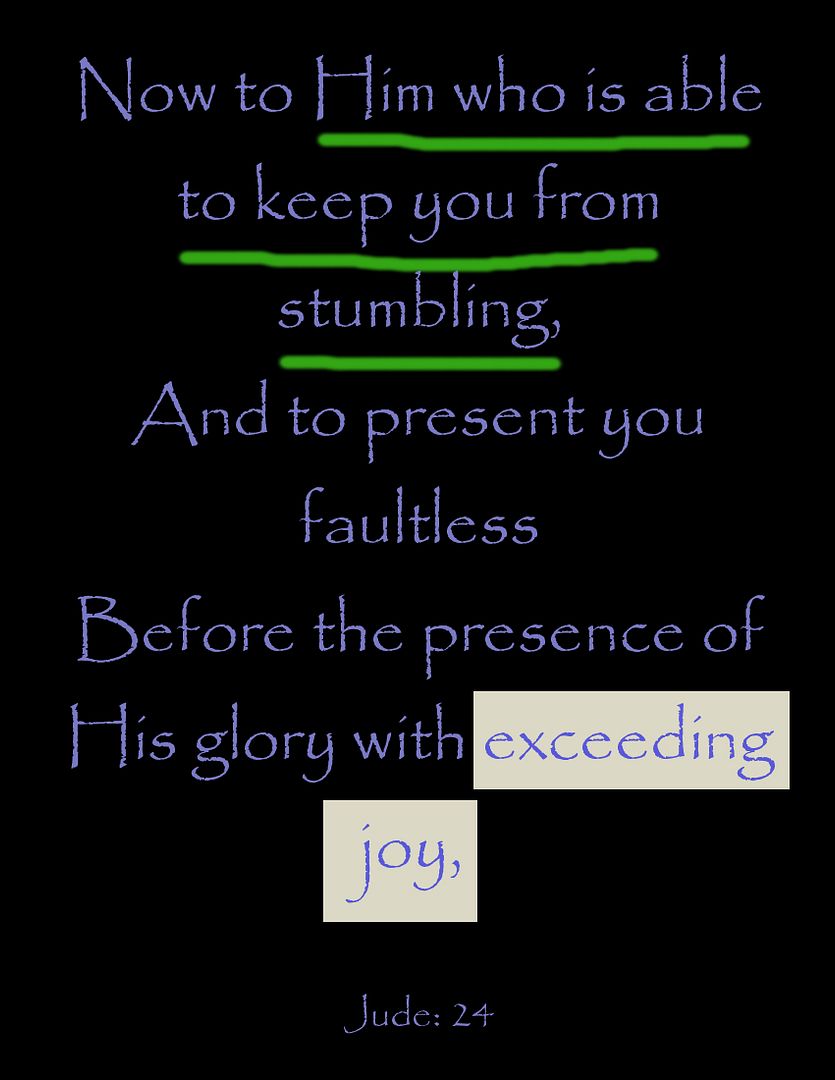 "Exceeding joy" is the perfect description for what it will be like when we are presented faultless before God the Father. Our "faultlessness" is ONLY possible because of the blood of Jesus - shed for EVERYONE so that we might have forgiveness and eternal life.
This free gift of forgiveness and eternal life is the reason why God Almighty should be glorified in everything that we do or say or think.
"God our Savior who alone is wise."
It's always important to define words in Scripture - even if we think we know the definition:
Glory - worshipful praise, honor and thanksgiving
Majesty - sovereign power, authority or dignity
Dominion - supreme authority or ownership
Power - possession of control over others
EVERYTHING should be done to glorify God!!
_____________________________________________________________________
Take Up The THANKFULNESS Challenge!
I challenge you to thank God for something everyday for one year! Either write it down in a diary OR share with us on a blog. If you have a blog & would like to share your THANKFULNESS posts with us, then please fill out this form:
365 Days of Being THANKFUL form - click HERE
and you will be added to the THANKFULNESS page.