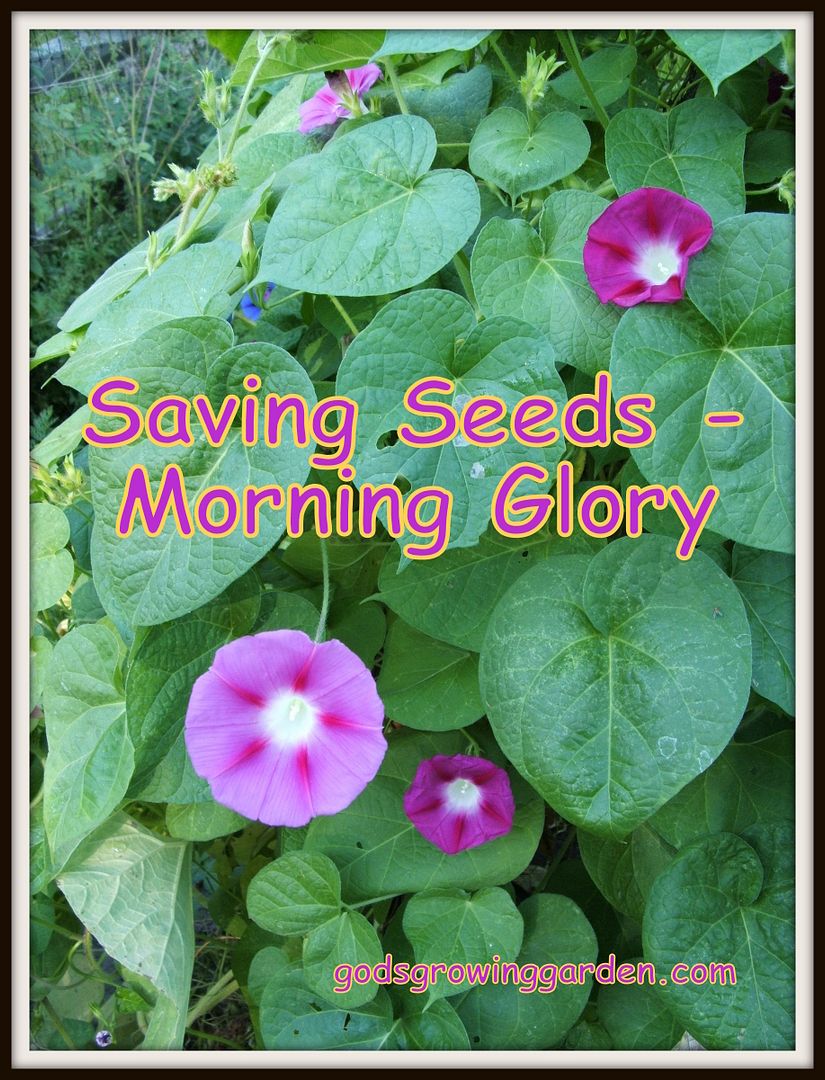 Saving Seeds - Morning Glory
This is a beautiful yet simple flower that is so easy to grow!! To read more about Morning Glories click

HERE.
Today we are going to talk about saving the seeds from your Morning Glory plants.
At the end of the season in late fall you will notice that your Morning Glory vines have turned brown and become crisp (I actually waited until early spring to harvest my seeds). Where the flowers once bloomed on the vine will be a cluster of about 3 or 4 pea-sized round balls (see picture above).
Pick these clusters and place them in a bowl (see picture above). Begin by gently rolling each cluster in your hand and the pea-sized globes will open & black seeds will roll out (see both pictures below).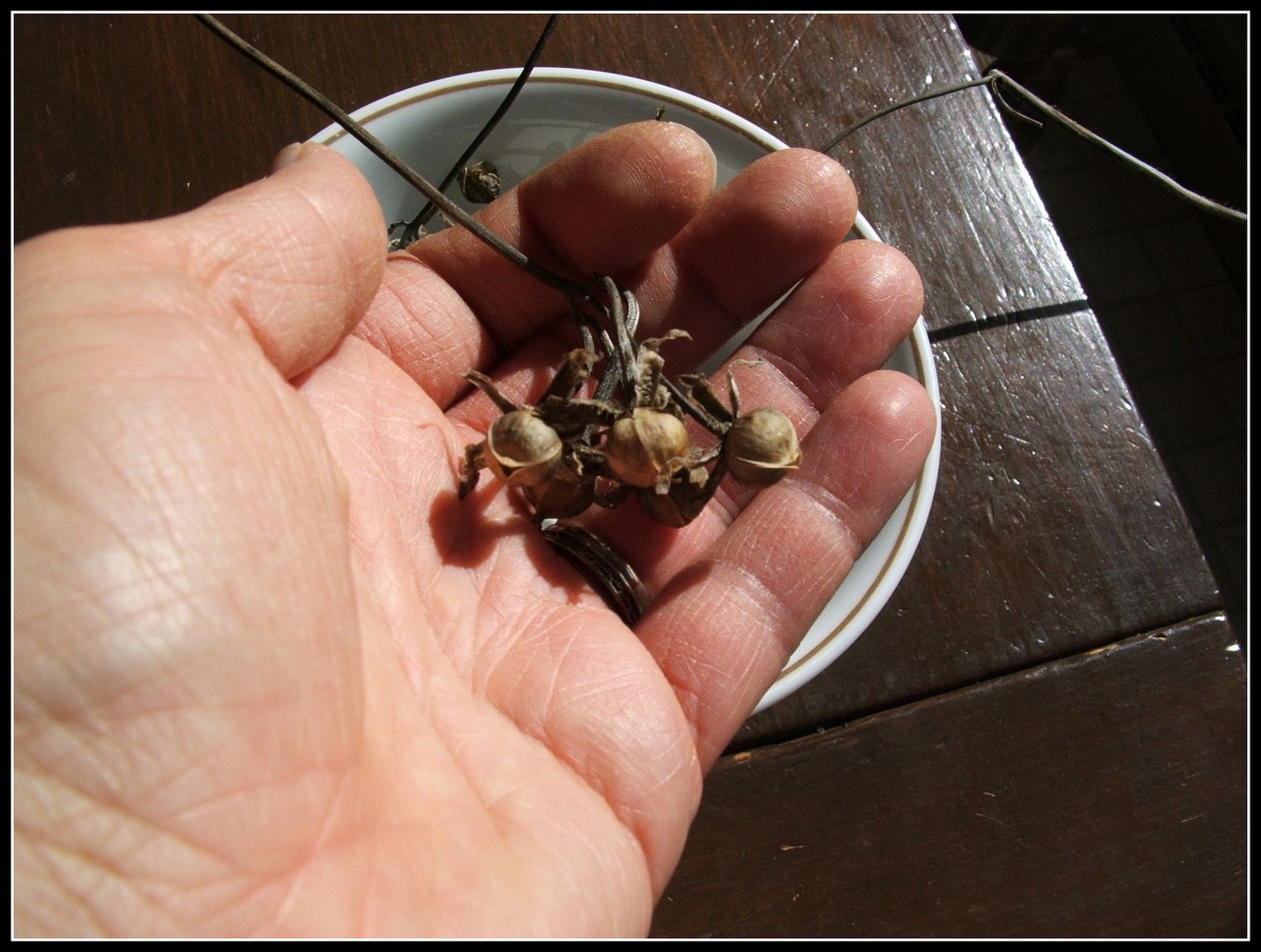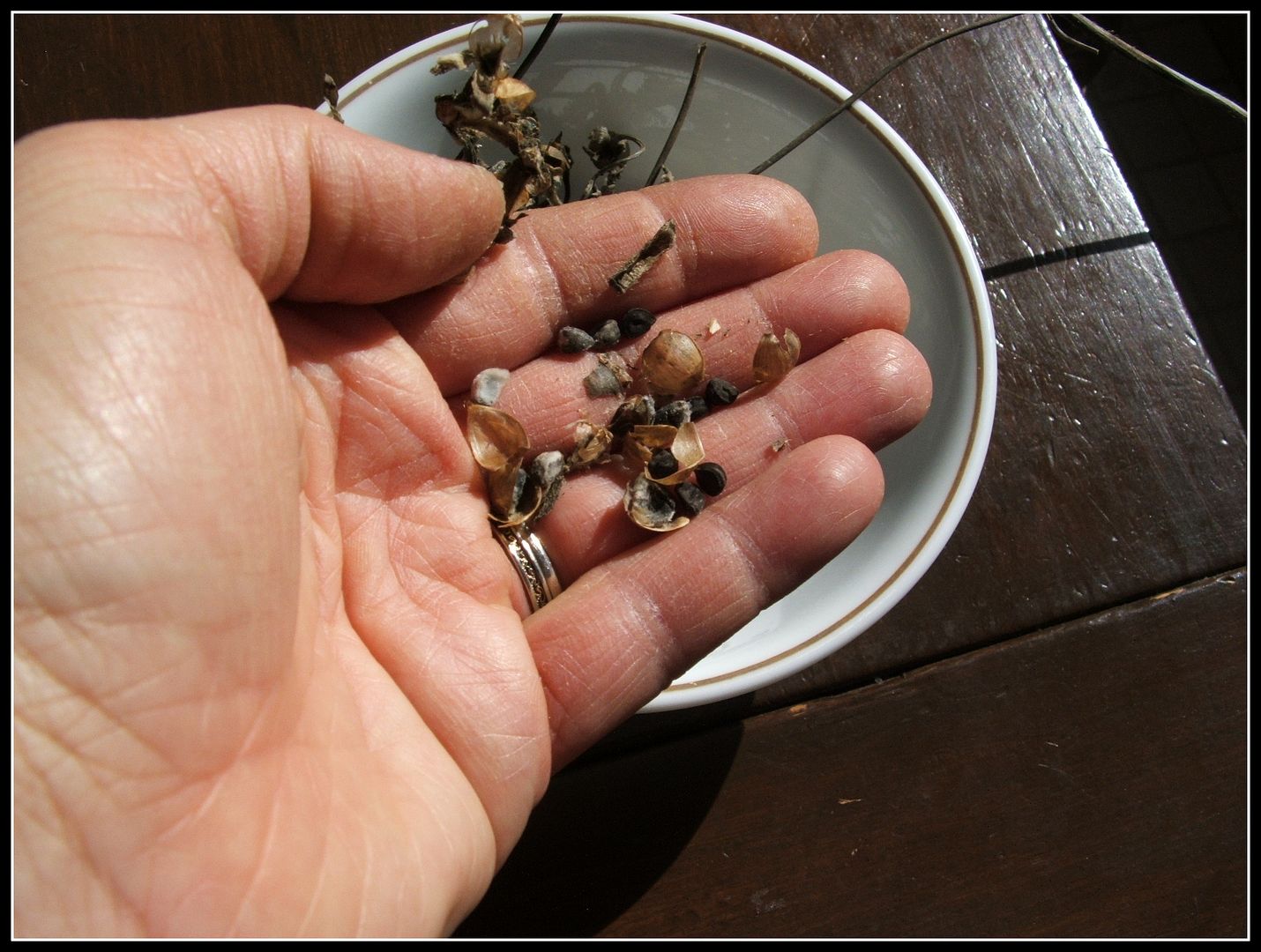 In the picture below you will see that the seed husks have been removed & the black seeds are large enough to pick out.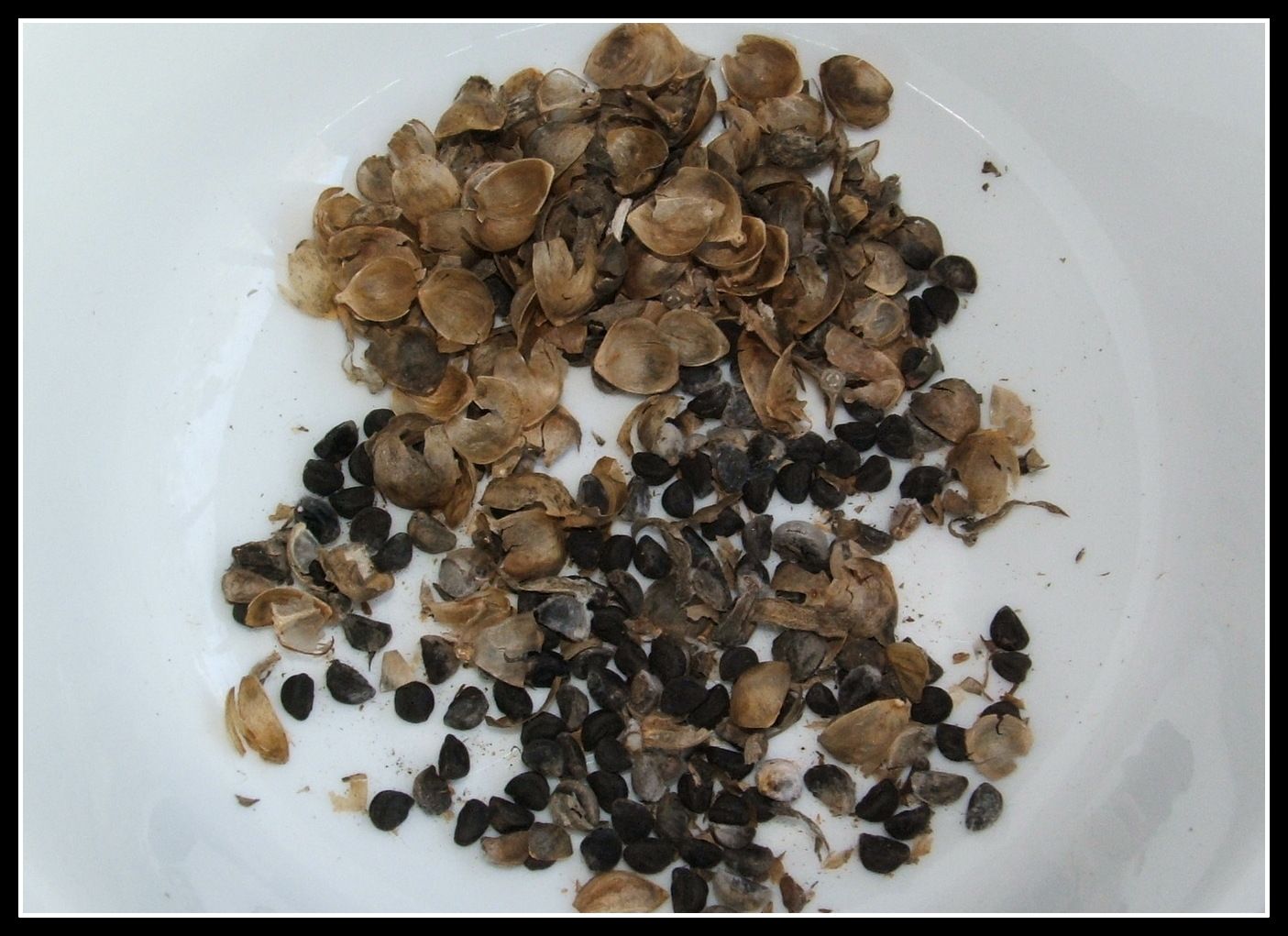 In the spring - plant your seeds & ENJOY!!
________________________________________________________________________________________
ebook - Cookies for all seasons