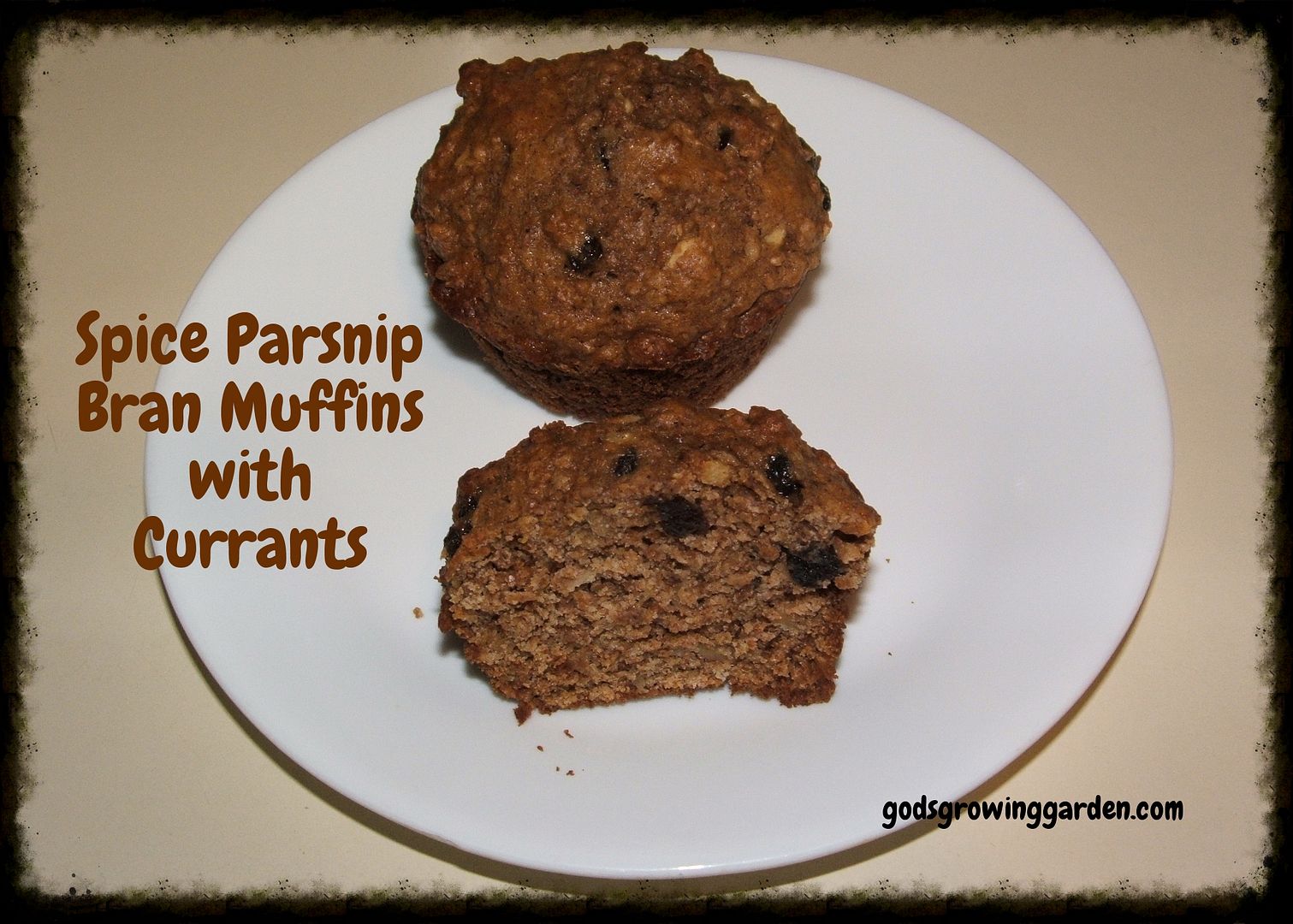 Spice Parsnip Bran Muffins With Currants
We have been blessed with a wonderful parsnip harvest this spring! I've been busy creating new parsnip recipes and this is one of them.
Not only does this recipe use some of my homegrown parsnips but it also uses some of my homecanned applesauce - click HERE to see how to make your own applesauce.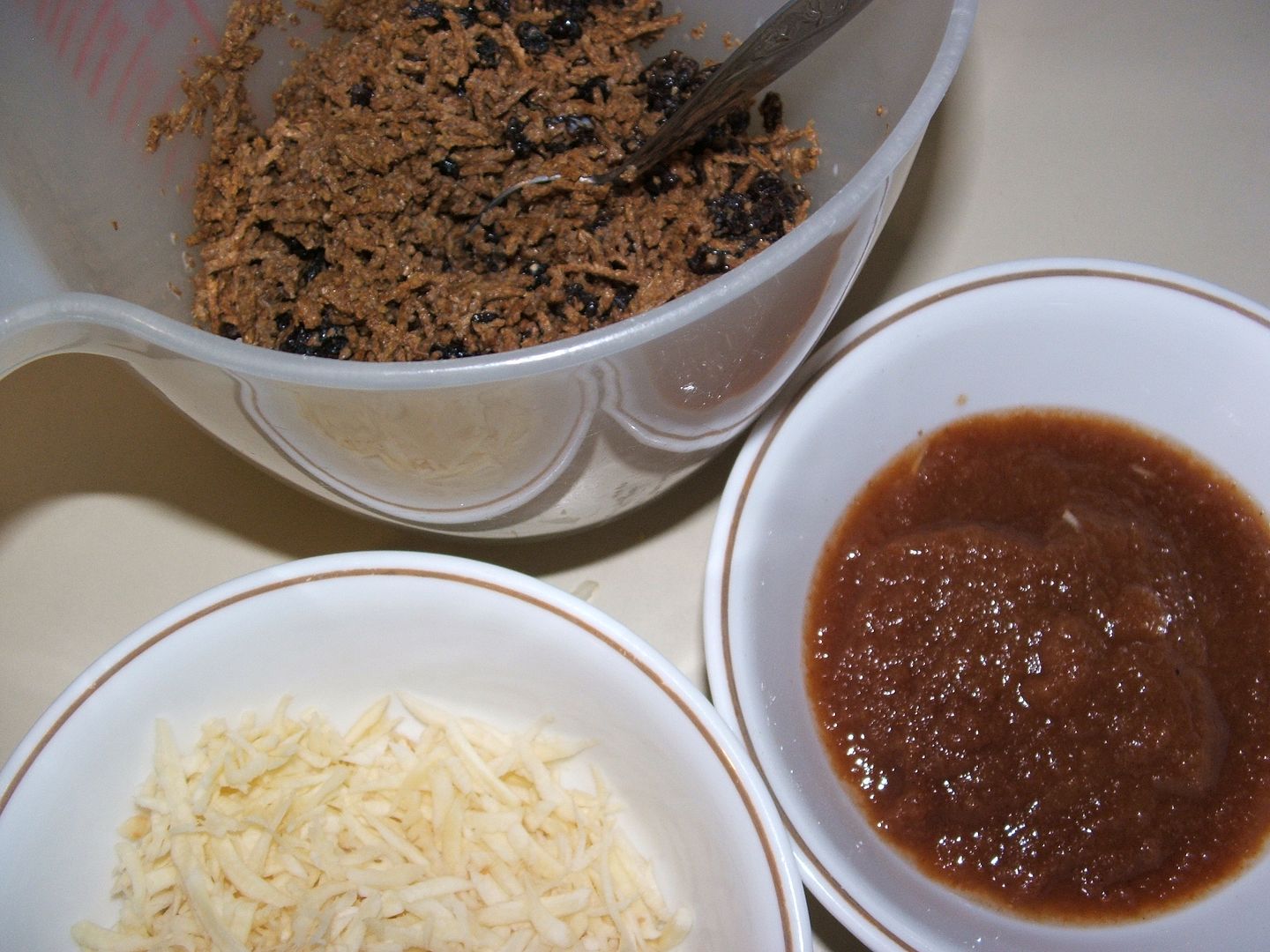 1 1/2 cups bran cereal (I used "All Bran" but bran flakes will work also)
1/4 cup butter (melted & cooled)
1 1/4 teaspoons Baking Soda
1/2 cup dried currants (you may use raisins instead)
3/4 cup parsnips (shredded)
1/4 teaspoon salt (use only 1/8 teaspoon if you are using salted butter)
Begin by soaking the cereal and currants in the milk - stir and set aside. With a whisk combine the egg and butter. Now stir into the egg mixture the applesauce, sugar, parsnips and the cereal mixture from before (the dough should look like the left picture below). Add the remaining ingredients (the flour, the spices, the baking soda and the salt) and stir just until combined (see the right picture below).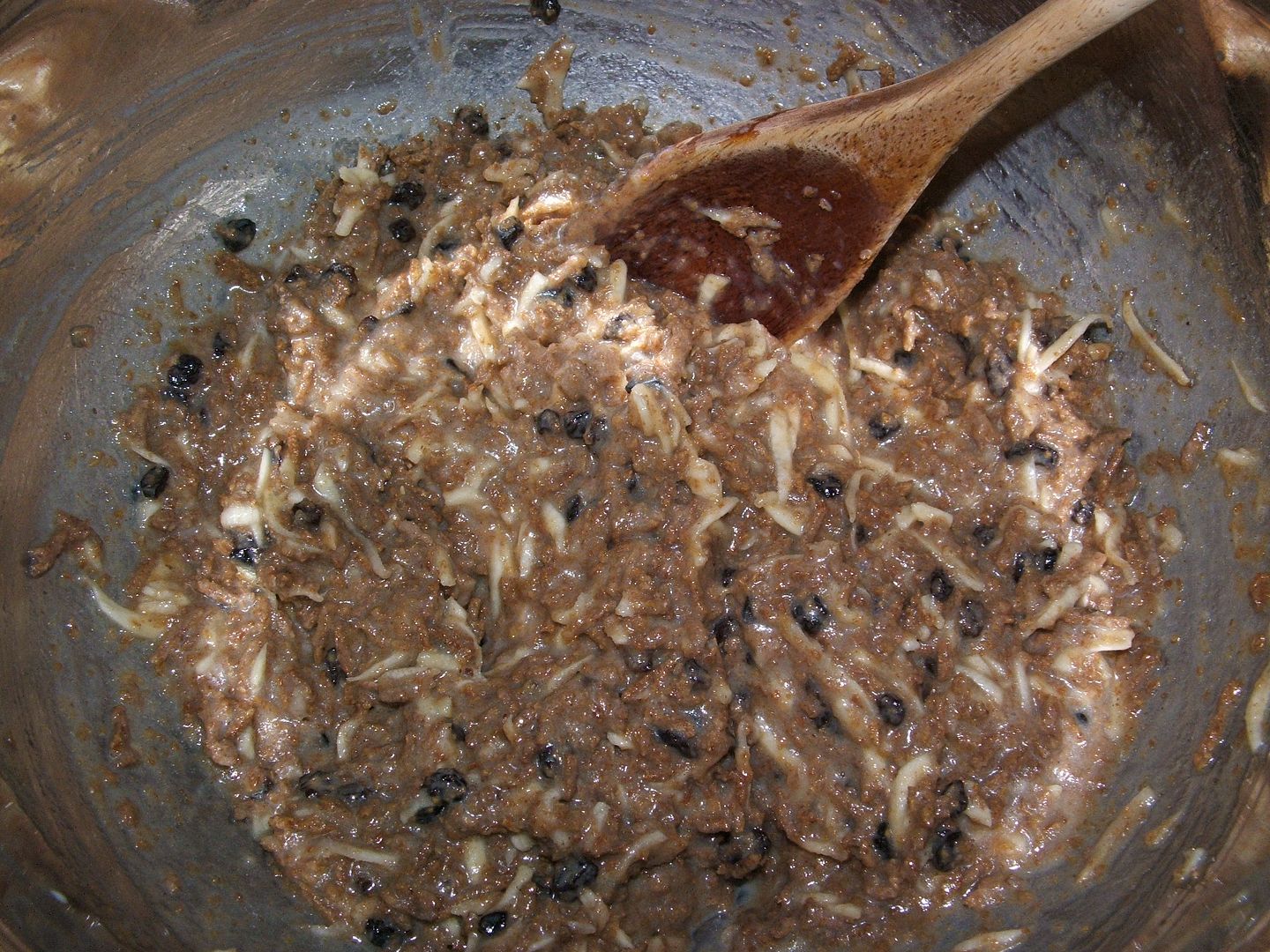 Spray or butter (or use paper muffin liners) a muffin pan. Spoon about 1/3 cup of dough into each muffin space and continue until all of the dough has been used (it should be the perfect amount for 12 muffins).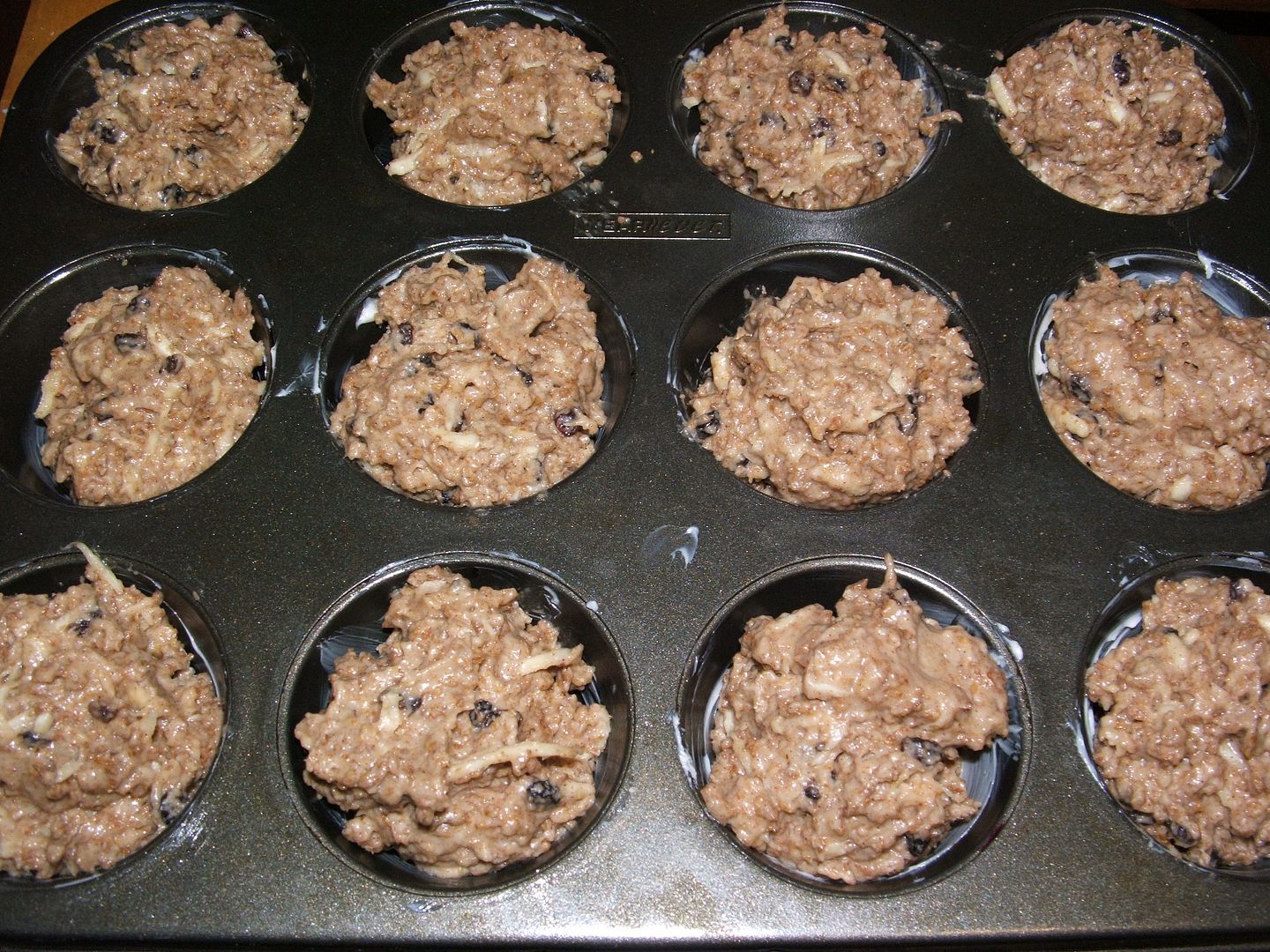 Bake in a preheated 400 degree oven for 20 minutes or until a toothpick inserted comes out clean. Allow to cool for a few minutes in the pan before removing each muffin and placing them on a cooling rack.
Serve warm or allow to cool first & ENJOY!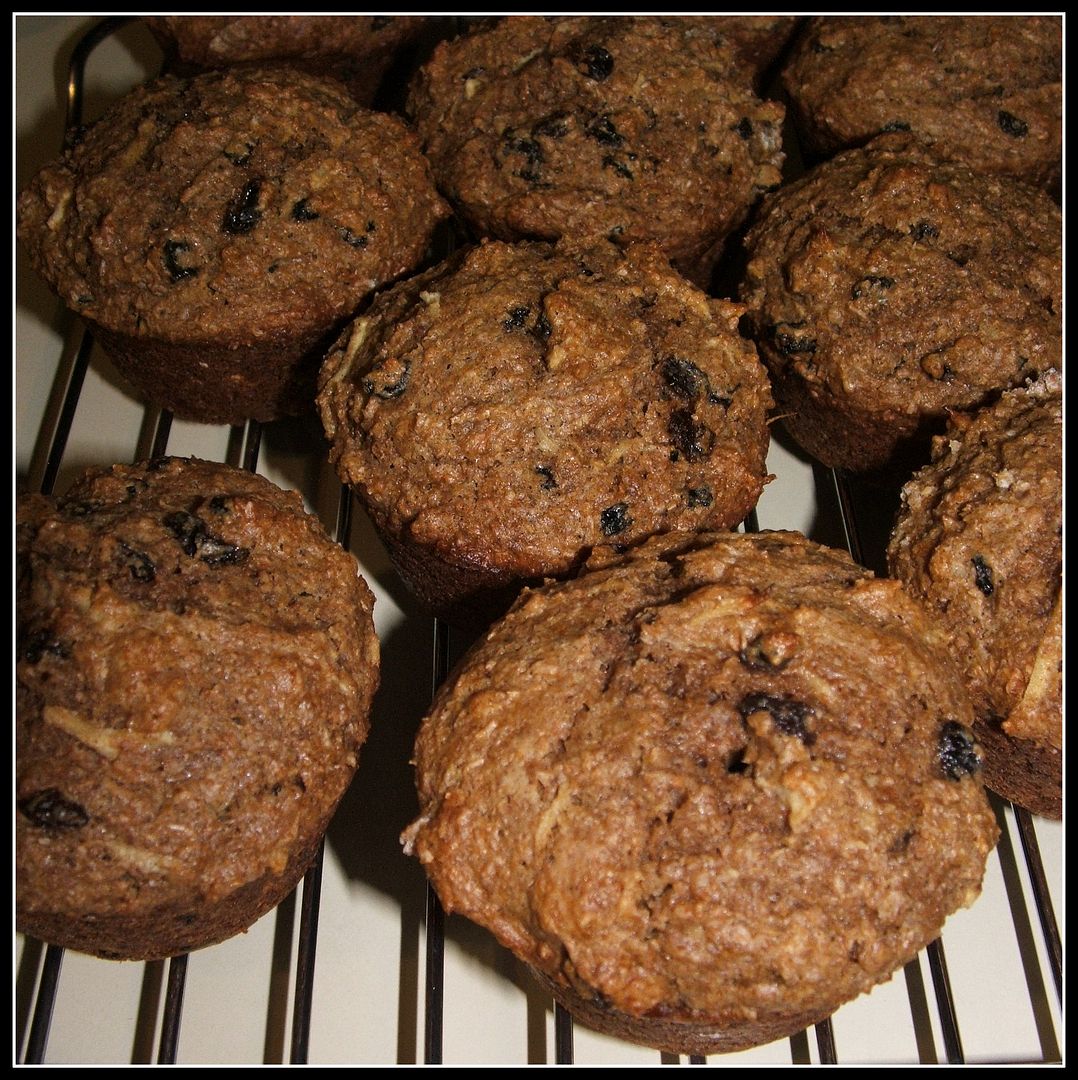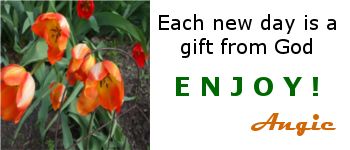 Linked to:
Mom On Timeout
Domesblissity
Lovely Blog Hop
Freedom Friday
Foodie Friday
Mop It Up Mondays
Couponing & Cooking
Mix It Up Mondays
Humble Bumble
All My Bloggy Friends
Waste Not Want Not
Serving Joyfully
Carole's Chatter
Photo Friday
52 Mantels
Featured on: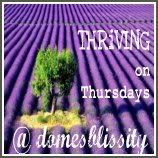 _____________________________________________________________________________________
Your monthly ad could be here! Click the button to see how