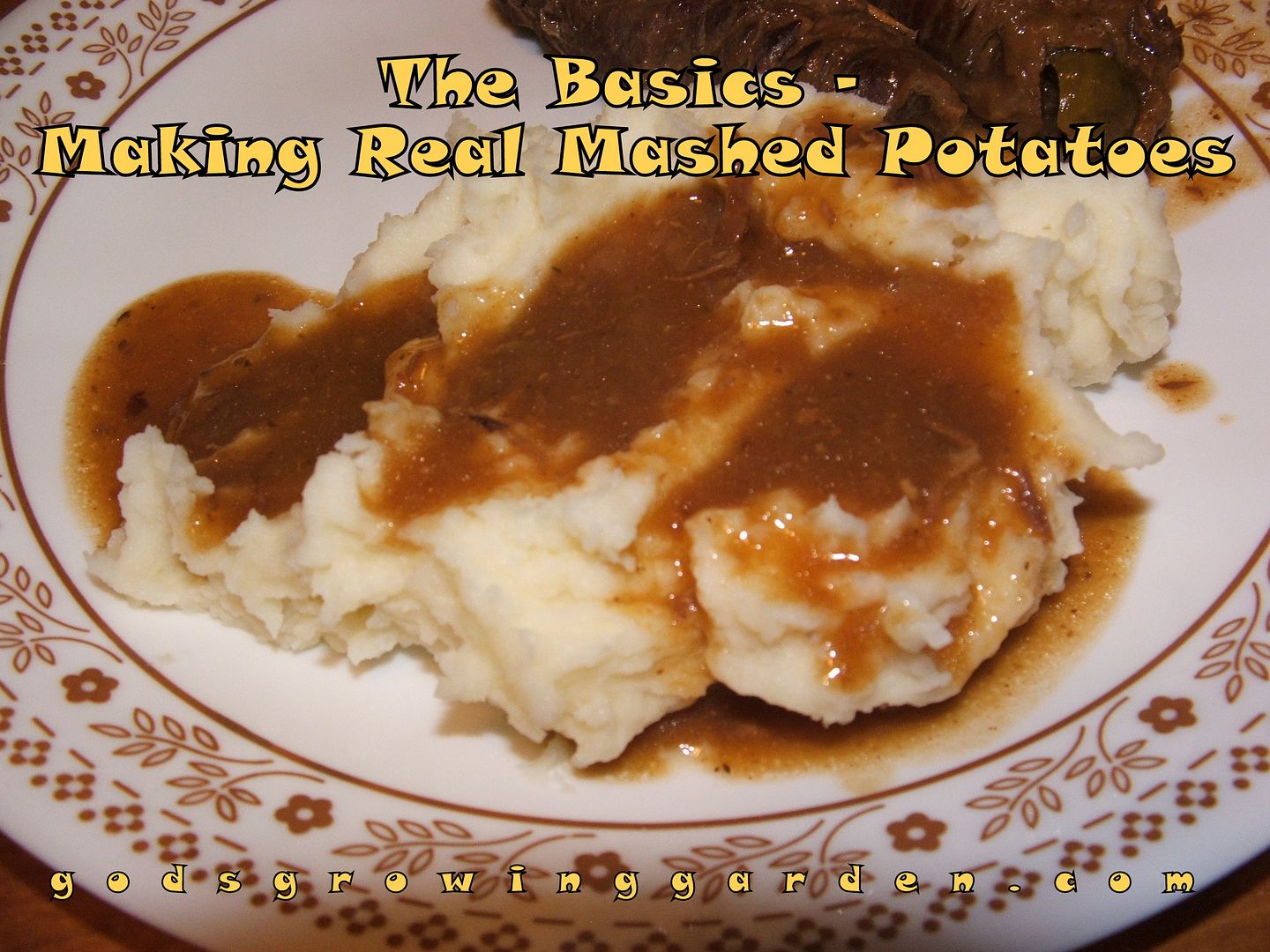 The Basics - Making Real Mashed Potatoes
It just wouldn't be Thanksgiving or Christmas dinner without real mashed potatoes & gravy!! Once you make mashed potatoes from scratch you will never go back to "instant mashers" (as my husband calls them).
As you know here on God's Growing Garden - Thursdays are about the basics - I'm sure many of you have been making mashed potatoes for decades and that's great but there are many new cooks out there who might want to try making real mashed taters for the first time - and that's great also.
Today I will show you how to make real mashed potatoes - the gravy will be in a different post later on. This amount is perfect for 4 people - unless you plan on "pigging out" then it would only be for 3 people. This recipe can be doubled or tripled for more people.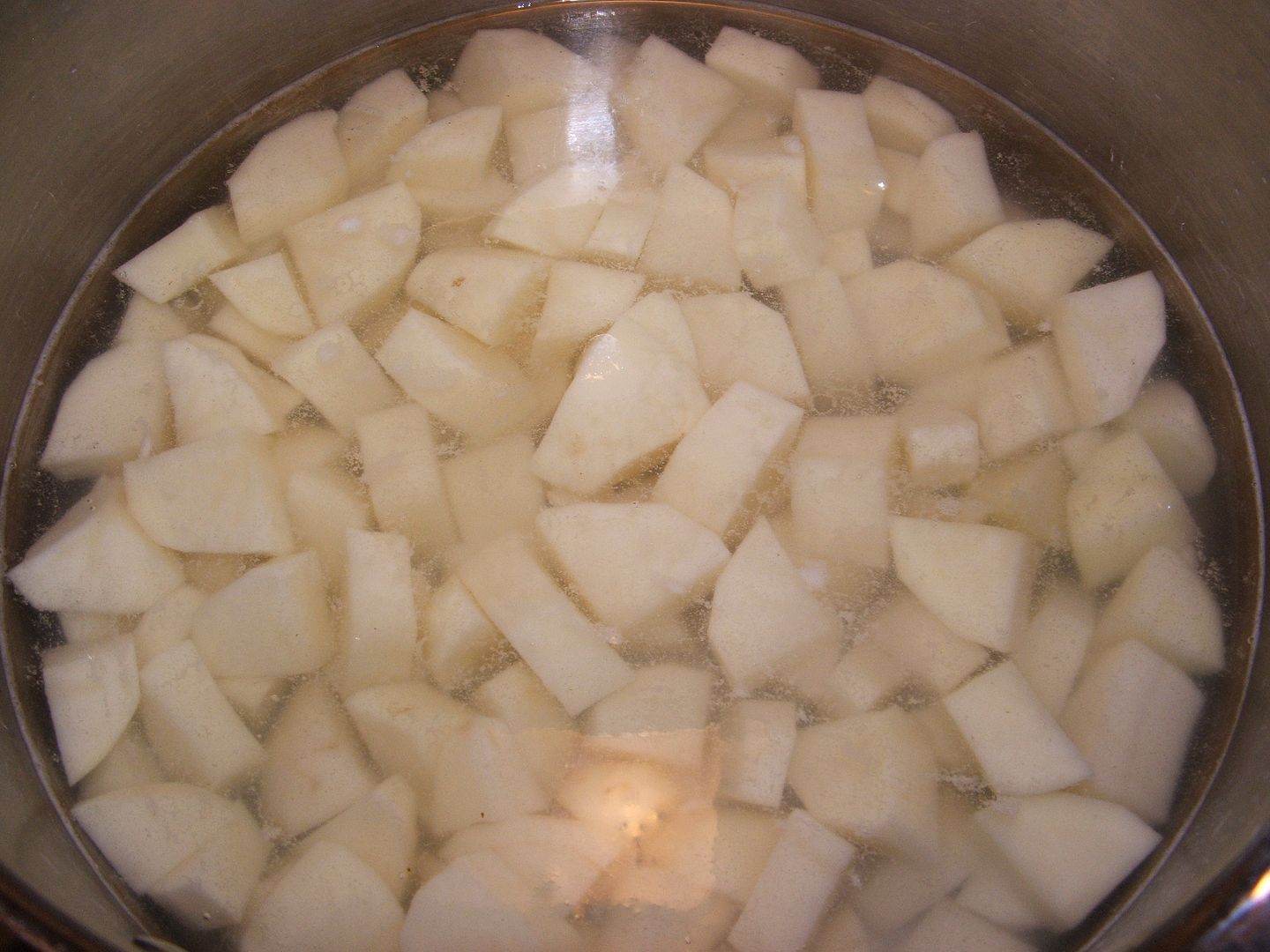 6 large potatoes (peeled, washed & chopped into medium size chunks)
1/2+ cup milk (I use whole milk)

(I put a plus behind this measurement because sometimes the potatoes are so large that more than 1/2 cup is needed - taste & you will know if you need to add more)
Begin by preparing the potatoes as listed above - the cut size should resemble the picture above. Place the cut potatoes in a large stock pot & cover the potatoes with water. Place over medium heat & boil until cooked (a fork should be inserted easily or simply remove one piece & taste it) - it took about 12 minutes to cook these potatoes (cooking times will vary depending on how large/small the potatoes are cut and the type of potato used). Once the potatoes are fully cooked - drain the hot water completely (please be careful - very hot!!). Immediately add the butter and milk while they are still hot and...........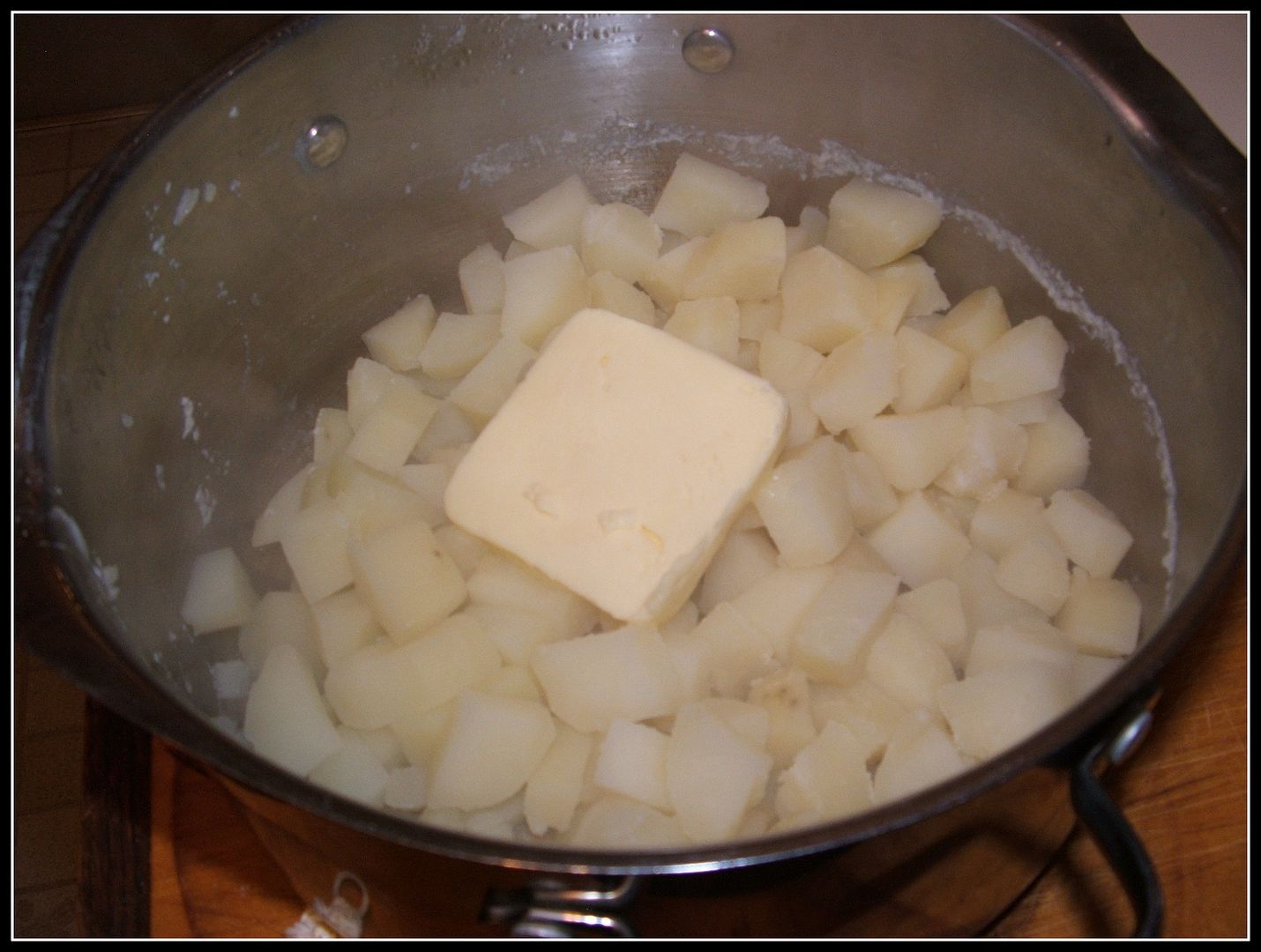 ........mix with an electric mixer until creamy with no lumps (see picture below). You may use a potato masher and mash by hand but it is much easier with an electric mixer.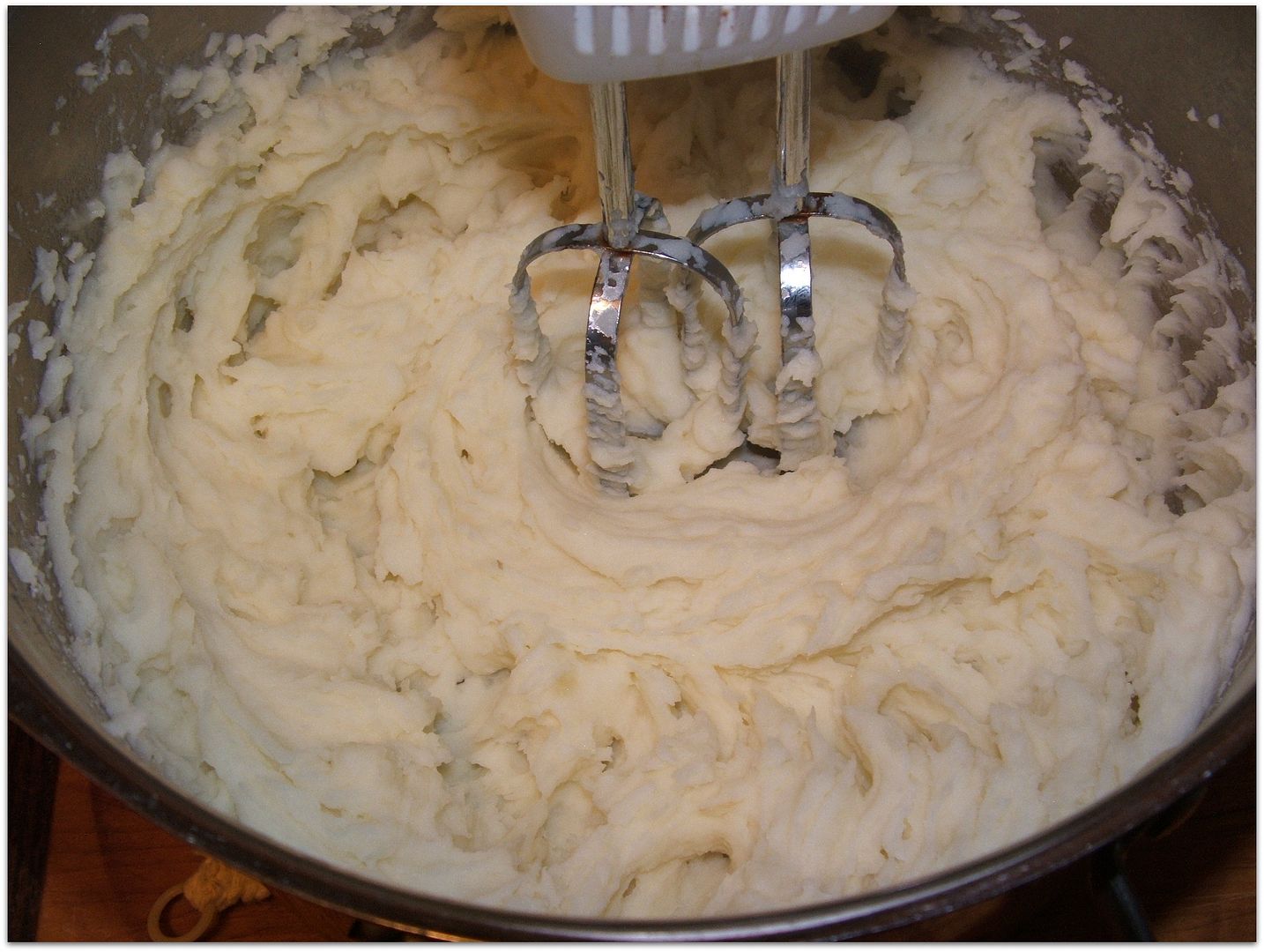 Add salt & pepper to taste, serve right away & ENJOY!!

______________________________________________
Please checkout this month's wonderful Sponsor!!
"Forsythia For Sale" this amazing online store has 45 acres of 11 different varieties of forsythia bushes!! And many more shrubs like Boxwood, Hydrangea and Evergreen Shrubs.