Creamy Ruby Red Swiss Chard Soup
Ruby Red Swiss Chard is so Christmasy don't you think? I can't take credit for the beautiful healthy Chard that you see in the picture below - my dad grew these this year (I grew Rainbow Swiss Chard) - and he shared some with me - Thank you dad!
If you eat Honey Baked Ham for Thanksgiving then this is a great recipe for you! - I used the bone left from that type of ham.
Click HERE to view how to make stock from a ham bone.
You may substitute chicken broth if you don't want to make broth with the ham bone but still add some chopped ham because Chard and that smoky ham flavor is another winning combination.
1 cup stalks from Swiss Chard (washed & chopped)
1 large onion (peeled & chopped)
1 clove garlic (peeled & minced)
6 cups Swiss Chard leaves (washed & chopped)
6 cups Ham broth/stock (you may substitute chicken stock)
1 cup chopped ham (previously cooked)
2 1/2 cups milk
1/2 cup flour (heaping)
pepper to taste (ground black pepper or ground cayenne pepper)
Prepare ingredients as listed above. In a large stock pot sauté the onions, garlic and Chard Stalks for about 7 minutes (or until tender) (see picture below).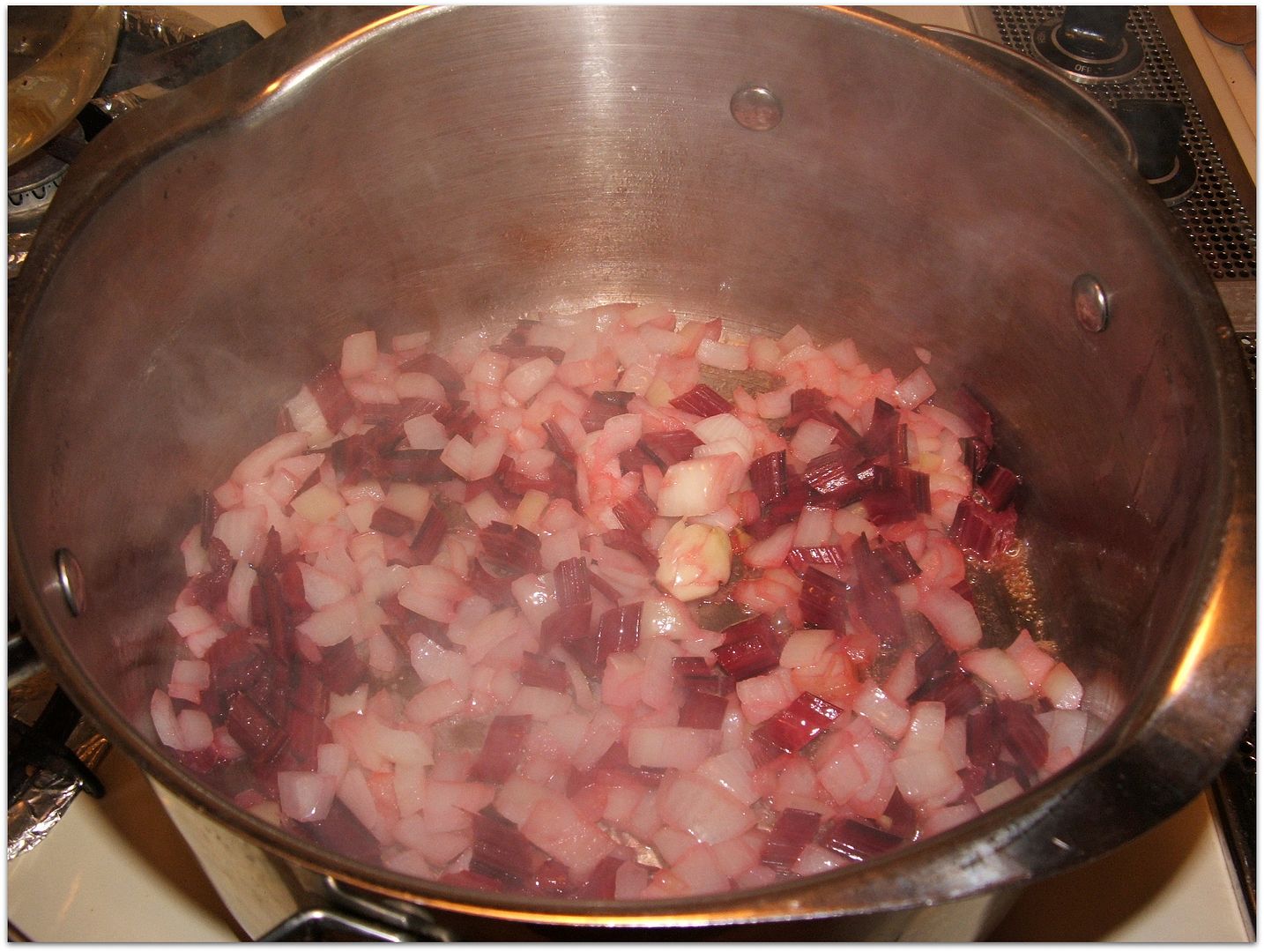 Add the stock & bring to a slow boil. Now add the Chard leaves & the ham & boil until the leaves become tender (see picture below).
In a separate bowl - whisk together the milk and flour until smooth. Remove from heat and slowly pour the milk/flour mixture into the soup stirring all the time (this will thicken the soup & make it creamy). Return to the heat - continue stirring all the time and boil until thickened (only a couple minutes) (see picture below).
Serve immediately & ENJOY!!
______________________________________________________________________
Please checkout this month's wonderful Sponsor!!
Cynthia Tessmer from "Shoreline Designed" creates Natural Beach Stone Jewelry (Please click on the ad below):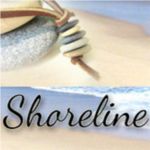 Please visit this amazing shop and see the beautiful & unique items for sale!