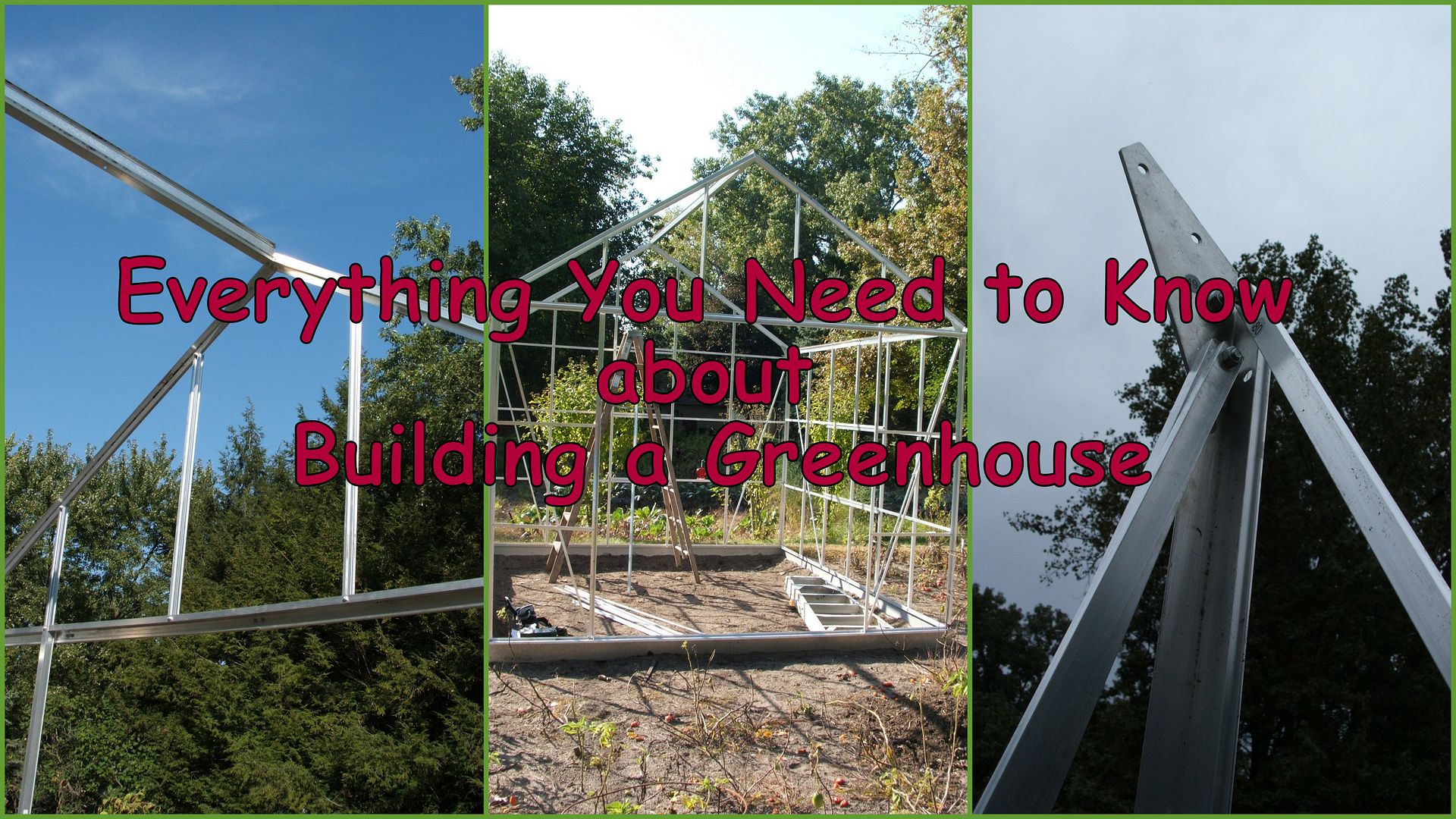 Building a Greenhouse | Everything You Need to Know
If you're up to the challenge of building your own bespoke greenhouse, you could make some serious savings. But if you're new to building, there are lots of things to remember before you make a start.
The benefits of a greenhouse are truly priceless for the avid gardener. Not only can it give you all the benefits of no-season gardening, but you and your family will be able to enjoy the most delicious home grown fruits and vegetables, without ever going to the grocery store. Giving you an all year round crop, building a greenhouse could be a great way of encouraging a healthy and wholesome lifestyle for your family – and also a great money saver!
Here is a guide of all the things you will need to consider for building your own greenhouse.
Before you make a start, it's important to choose the right location for your green-house. Here are the things you will need to consider:
South facing is best for sunlight

– to get the best consistency in sunlight, south facing greenhouses are best, so make sure any existing structures are north of your new build.

Morning sun vs. afternoon sun –

even though, all day sunlight is preferable, it's important to consider the benefits of both morning sun and afternoon sun. The morning sun can help to jump start your crops' growth and development..

Winter and summer sun –

consider the changes that may occur across the seasons. The winter sun is lower so be sure that nothing is shading your greenhouse during the darker months. And make sure you have the right ventilation when it comes to summer.
2| Get Ideas from Other Gardeners
The internet has become a great resource for green-fingered enthusiasts. From online gardening publications worldwide to experienced bloggers, there are so many ways to get inspiration for your own greenhouse.
Use a design template

– if you really don't know where to start, search for free plans or building templates. You might be surprised to how many different styles, shapes and sizes there are.

Consider Upcycling

– one of the best ways of saving money is to research upcycling greenhouse builds. For instance, the plastic bottle greenhouse or the upcycled windows greenhouse are super ideas from Sustainablog.

Get inspiration

– websites such as Pinterest or Houzz.com are ideal for flicking through other people's creations. These websites offer galleries and inspiration boards full of images that people worldwide have uploaded.
3| Get Familiar with Your Tools
Not every gardener is comfortable with using tools but building a greenhouse could be a lot easier than you think. Here are some things to remember:
Invest in a good power tool

– power tools are safe to use and can help you save time during your build.

Visit Anglia Tool Centre for a full range of tools

.

Choose cordless tools

– for convenient outdoor building without the need of a power extension, choose cordless tools. This will make your life a lot easier.

Don't forget safety equipment

– easily overlooked by many but safety equipment is essential for building your own greenhouse. Wear heavy duty shoes to protect your feet from falling glass or timber, be sure to wear gloves to protect your hands from splinters or friction, and always follow safety instructions of any tools you use.

_________________________________________
Your monthly ad could be here! Click the button to see how