DAY#1 - Daily Meal Planning for the Holidays
Whether we're talking about Thanksgiving, Christmas or New Years - the "Holidays" bring company and the opportunity to be creative in the kitchen! I wanted to help take the stress out of daily meal planning by providing an entire day of recipes. There will be 8 days total. These "daily meals" are not the big celebration meals for Christmas, New Years or Thanksgiving, rather these are for the in-between days.
I will even include some beverage recipes on certain days.
Feel free to click on each title below to see more detailed instructions.
OR
Click HERE to print up the entire day of Recipes
Rainbow Swiss Chard Quiche
Hors D'Oeuvre From the 70's
DAY#2 Holiday Meal Plan
DAY#3 Holiday Meal Plan
DAY#4 Holiday Meal Plan
DAY#5 Holiday Meal Plan
DAY#6 Holiday Meal Plan
DAY#7 Holiday Meal Plan
DAY#8 Holiday Meal Plan
Copyright, Permissions& Disclaimer

Linked to:
No Rules Weekend Blog Party
Thursday Favorite Things
Show Me Saturdays
Snickerdoodle Sunday
Creative Style
Happiness is Homemade
LouLouGirls
#WakeUpWednesdayLinky
Homemaking Party
#GrowingCirclesHop
Freedom Friday
________________________________________________
Please checkout this month's wonderful Sponsor!!
Cynthia Tessmer from
"Shoreline Designed" creates Natural Beach Stone Jewelry
(Please click on the ad below):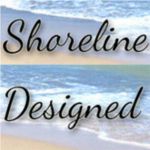 Find out more about this amazing artist CLICK HERE