Checkout this great Blogger Opp - ORGANIC CHEESE!
(the following post was written by "Deliciously Savvy")
___________________________________________________________
Blogger Opp ~ Rumiano Family Organic Cheese Giveaway @ Deliciously Savvy #rumianocheese
Deliciously Savvy is Hosting a Giveaway for 1 LUCKY winner To Receive 3 FREE Product Coupons From Rumiano Famly Organic Cheese. Rumiano Family Organic Cheese can be found at select Whole Food Markets and natural food stores nationwide. Visit our store locator to find a store near you: http://rumianocheese.com/store-locator A Little Bit About Rumiano Family Organic Cheese Rumiano Cheese Company is the oldest family-owned cheese company in California dating back four generations. Rumiano Cheese Company is committed to the organic, grass-fed and Non-GMO movement and continuing to produce the highest quality cheese inspired by their founding fathers' recipes and cheese making techniques. In 2011, Rumiano launched their Rumiano Family Organic line, which is the first cheese in the US market to receive Non-GMO Project Verification.
********************************************************************************************
1 Lucky Winner Will Win 3 Product Coupons for Rumiano Family Organic Cheese Products! As Always 2 FREE Links with Announcement Post (Facebook Visit, Twitter, Pinterest and Instagram) OR pay $3 to mcushing7 at hotmail dot com via Paypal for 2 links without announcement post.
(You May Need To Add Photos If They Do Not Populate)
Co-Hosts Wanted & Needed ~ $6 for 5 links of your choice (and I mean any you choose other than Google+). You can do Facebook Comments, Blog Comments, Giveaway Entries, Daily Votes, Social Media Follows of your choice, ANYTHING! PLUS the 2 FREE links above gives you 7 Links Total! Co-Hosts will also be promoted via graphics and link backs to their site via their Co-Host page AND extra follow pages! (# of extra follows depends on # of sign ups so promote, promote, promote!) Co-Hosts are not required to post announcement but it is greatly appreciated!
***Other Sign Up Options Available On Sign Up Form***
Sign Ups Close 3/20
Giveaway Dates ~ 3/24 12AM EST until 4/13 12AM EST
Savvy Offer!!! The Blogger With The Most Referrals will Receive a FREE Co-Host Spot! If you signed up to co-host and you are the person with the most referrals, you will be refunded! Promote Away and Make Sure They Know To Say You Sent Them!
Any Questions Email Me At mcushing7 (at) hotmail (dot) com.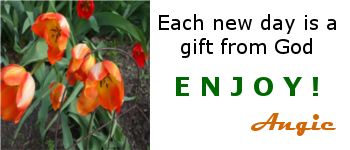 _____________________________________________________________
Click the button below to enter the Great Giveaways going on now!!: