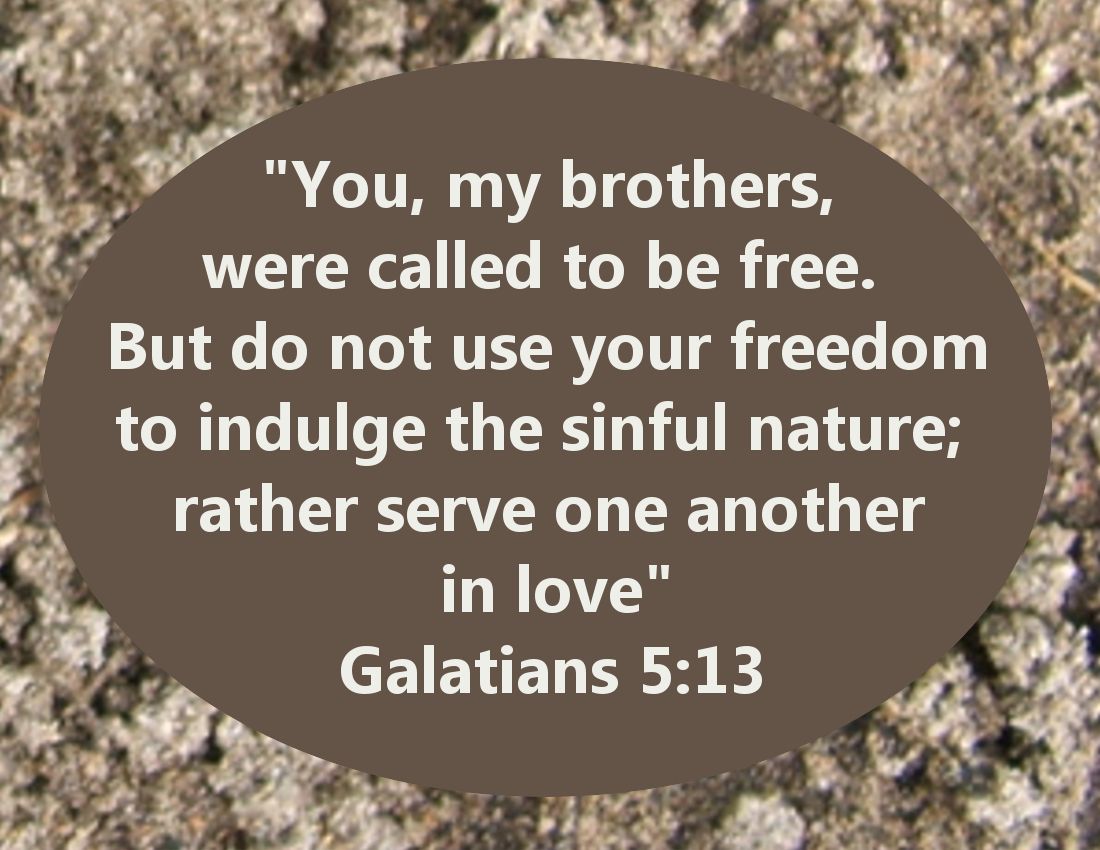 FORGIVENESS is Freedom
There are two sides to forgiveness: being forgiven for sins that we committed and then the other side is forgiving others for some wrongdoing that they did to us.
Being Forgiven
Guilt and shame are truly burdens that weigh down one's life. When forgiveness comes it makes that weight just fly away and then true freedom is the result. We know that God will forgive us our sins through Jesus' blood that was shed for all of us.
"If we confess our sins, he is faithful and just and will forgive us our sins and purify us from all unrighteousness." 1 John 1:9
We, of course, need to be careful and not take advantage of this unconditional forgiveness. Let's look at the verse above: "do not use your freedom to indulge in the sinful nature." This would be like somebody saying: "Well, it doesn't matter that I lied because God will forgive me." or "It doesn't matter that I stole from work because God will always forgive me." These statements are ridiculously wrong almost to the point of being silly but Galatians 5:13 is referring to these types of situations.
Forgiving Others
The other side to forgiveness being true freedom is that we also have to forgive others who have wronged us. Have you ever known somebody who held a grudge? Or maybe you yourself have been bitter towards a certain person because you have not forgiven them for something that happened in the past? Both of these situations show how freedom would be impossible if you do not forgive others.
"For if you forgive men when they sin against you, your heavenly Father will also forgive you. But if you do not forgive men their sins, your Father will not forgive your sins." Matthew 6:14 & 15
Now you might ask - "What if that person keeps on doing me wrong?" It's a never ending forgiveness just like the way God has forgiven us.
"Then Peter came to Jesus and asked, 'Lord, how many times shall I forgive my brother or sister who sins against me? Up to seven times?' Jesus answered, 'I tell you, not seven times, but seventy-seven times." Matthew 18:21 & 22
Don't hold onto that grudge - it will fester and only cause you harm - FORGIVE OTHERS.
Just as important is to admit, acknowledge, face your sin and ASK GOD (and others) for FORGIVENESS.
_______________________________________________
"Prayer Warriors United" is a google+ Community where Christians come together in prayer.
C
lick HERE to view or join this community
If you need prayer please fill out this