#26 - Weekly Thankfulness & Growth Report
If you were following this blog in 2015 then you will be familiar with my "365 Days of Being Thankful" challenge. I have missed reporting on my thankfulness since I finished my challenge back in November so I decided to at least give a weekly Thankfulness Report & include a Growth Report also. Growth in our Christian walk, growth in the garden & growth on this blog. Finally, I am also including a "Posts From the Past" feature - ENJOY!

This week I have been thankful for doctors and nurses. I am especially thankful for prayer - every second of every day.

"Greater love has no one than this, that one lay down his life for his friends. You are my friends if you do what I command. I no longer call you servants, because a servant does not know his master's business. Instead, I have called you friends , for everything that I learned from my Father I have made known to you. You did not choose me, but I chose you to go and bear fruit - fruit that will last. Then the Father will give you whatever you ask in my name. This is my command: Love each other."
John 15: 13 - 17
The Bible study below featured on "fruit" - not the kind we eat but spiritual fruit from God.
Read: Everlasting Fruit and Everlasting Friends

Our garden is so horribly dry - we keep just missing storms. Even so, it has been a wonderful garden year and we are still swimming in zucchini and we are enjoying all of the new and old ways to prepare this versatile veggie.

- Here are my Follower stats:
GFC (Google Friends Connect) - 2,265
Bloglovin - 4,113
Twitter - 6,069
Pinterest - 5,490
Google+ - 2,290
Facebook - 4,416
Linky Followers - 108
Networked Blog - 1,203
Activate - 574
That's a grand total of 26,528 followers in some form or another (that's up 16 from last week!).

(click on the title to view the entire post)
Two years ago I shared with you a delicious summer version of a chicken burger using that fresh arugula from your garden:
Caramelized Onion Chicken Burger Wrap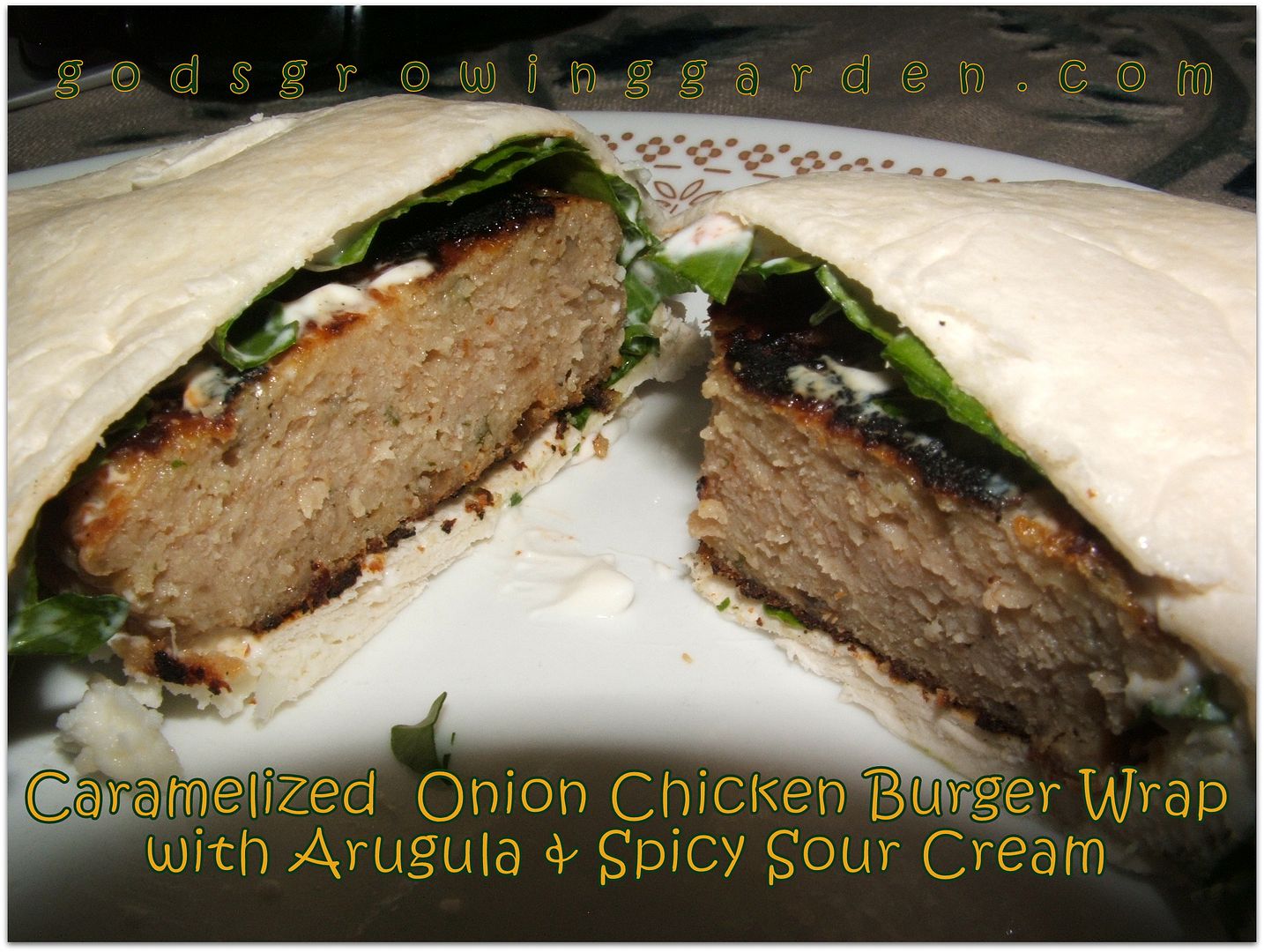 Copyright, Permissions & Disclaimer
Linked to:
________________________________________________
Take Up The THANKFULNESS Challenge!
I challenge you to thank God for something everyday for one year! Either write it down in a diary OR share with us on a blog. If you have a blog & would like to share your THANKFULNESS posts with us, then please fill out this form:
365 Days of Being THANKFUL form - click HERE
and you will be added to the THANKFULNESS page.