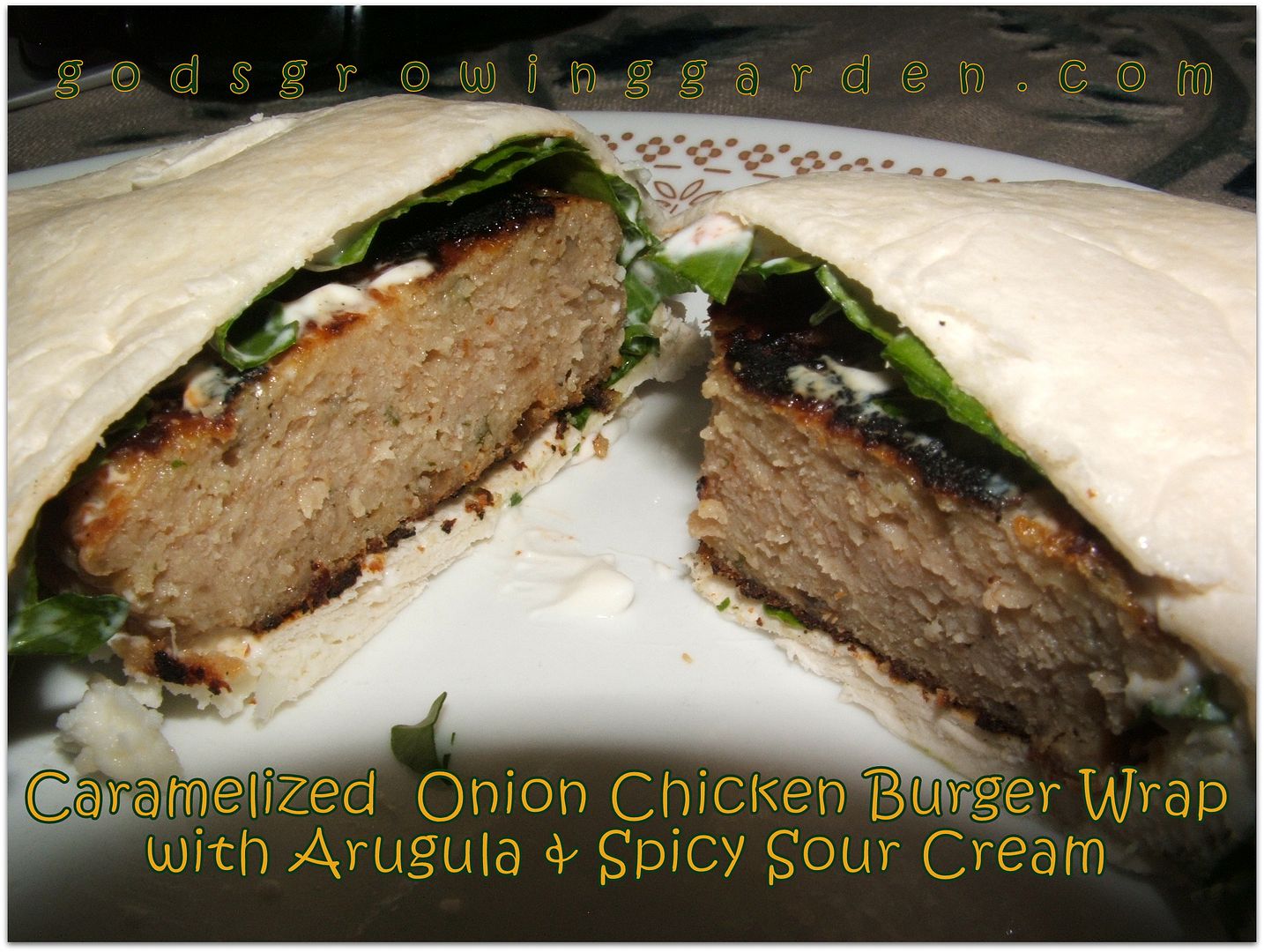 Caramelized Onion Chicken Burger Wrap with Arugula & Spicy Sour Cream
If you've never tried Arugula before I highly recommend it! It's also very healthy!
This is another keeper as far as flavor combinations go. Caramelized Onions, Arugula, Chicken & Sour Spice (from the spicy sour cream).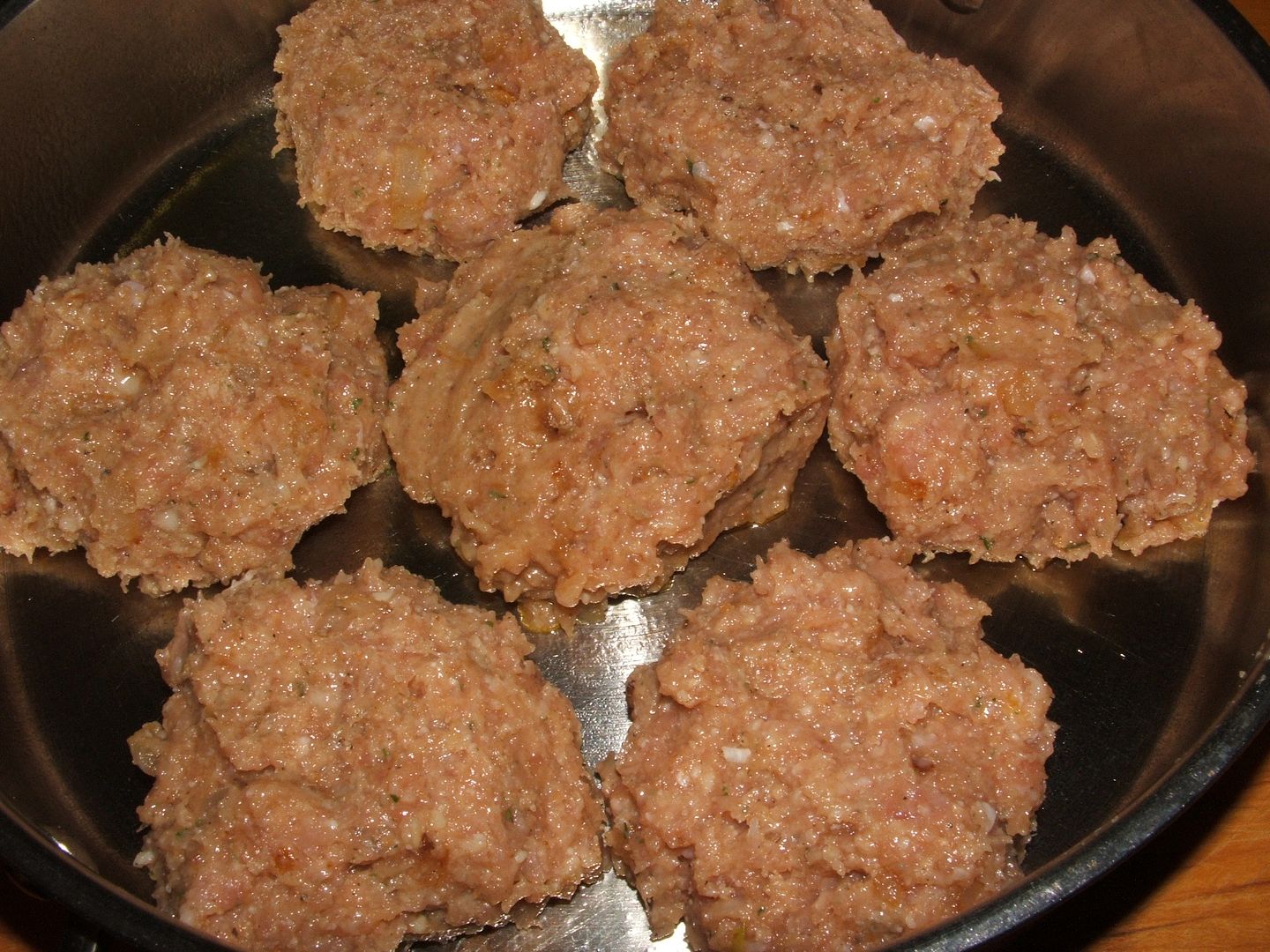 Printable Recipe
Chicken Burgers
1 lb ground chicken (I used white meat)
1/2 cup (or more) Italian Bread Crumbs
1 tablespoon Worcestershire Sauce
1 large onion (peeled,chopped & then sautéed in butter with 2 tablespoons of brown sugar added near the end of sautéing)
1/2 teaspoon salt (or to taste)
ground black pepper to taste
Arugula leaves (washed & drained with the stem removed)
1 package of burrito wraps
Begin by preparing the onion as detailed above. Prepare (wash) the arugula & set aside for later. Then combine the chicken, bread crumbs, Parmesan cheese, Worcestershire sauce, egg, milk, salt, pepper & prepared onions - stir or combine with your hands until mixed. If it is too moist you may add more bread crumbs until the desired consistency is achieved. Form into burger patties (depending on the desired thickness - you could form up to 10 patties from this amount).
Now fry in a frying pan until fully cooked. (While the burgers are cooking make the Spicy Sour Cream).
Spicy Sour Cream
1/2 teaspoon (or more - to taste) of cayenne pepper (ground)
Combine all ingredients & set aside for later (for assembly).
Assemble: start with a wrap, add the burger (already cooked), top with a dollop Spicy Sour Cream, a
few Arugula leaves, then fold the wrap around (see picture above).
Serve & ENJOY!
Copyright, Permissions& Disclaimer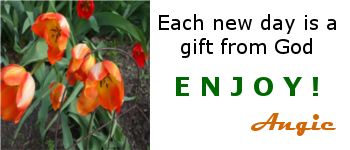 Featured on:
Weekly Thankfulness & Growth Report #26

Linked to:
Happiness is Homemade
Lou Lou Girls
Tuesdays with a Twist
Tickle My Tastebuds
Thursday Favorite Things
The Homemaking Party
Weekend Retreat Party
Freedom Fridays
SITS Sharefest
Wednesday Roundup
#GrowingCirclesHop
Real Food Fridays
______________________________________________
has an enchanting blog full of fun tips and great music!! She also cohosts a fantastic blog hop every Wednesday.
(Please click on the ad above)