#77 - Weekly Thankfulness & Growth Report
If you were following this blog in 2015 then you will be familiar with my "365 Days of Being Thankful" challenge. I have missed reporting on my thankfulness since I finished my challenge 2 years ago, so I decided to at least give a weekly Thankfulness Report & include a Growth Report also. Growth in our Christian walk, growth in the garden & growth on this blog. Finally, I am also including a "Posts From the Past" feature - ENJOY!

This week I have been thankful for President Donald Trump and the First Family. I have been thankful for a bountiful canning season. I am most thankful that my Lord and Savior Jesus Christ is merciful and gracious.

"Jesus stopped and said: 'Call him.' So they called to the blind man, 'Cheer Up! On your feet! He's calling you' "
Mark 10:49
Last year in our monthly Hymn Sing we featured this beautiful song:
Read: Softly and Tenderly Jesus is Calling

We finally have enough beans to start canning. We have also been blessed with a wonderful cucumber crop and now the tomatoes are starting to ripen.

- Here are my Follower stats:
GFC (Google Friends Connect) - 2,270
Bloglovin - 4,368
Twitter - 6,770
Pinterest - 6,028
Google+ - 2,277
Facebook - 4,451
Instagram - 57
Linky Followers - 108
Networked Blog - 1,243
Activate - 574
That's a grand total of 28,146 followers in some form or another (which is up 31 from last week).

(click on the title to view the entire post)
Last year I shared with you this scrumptious recipe - perfect for an after school snack:
Coconut Crumble Banana Muffins RECIPE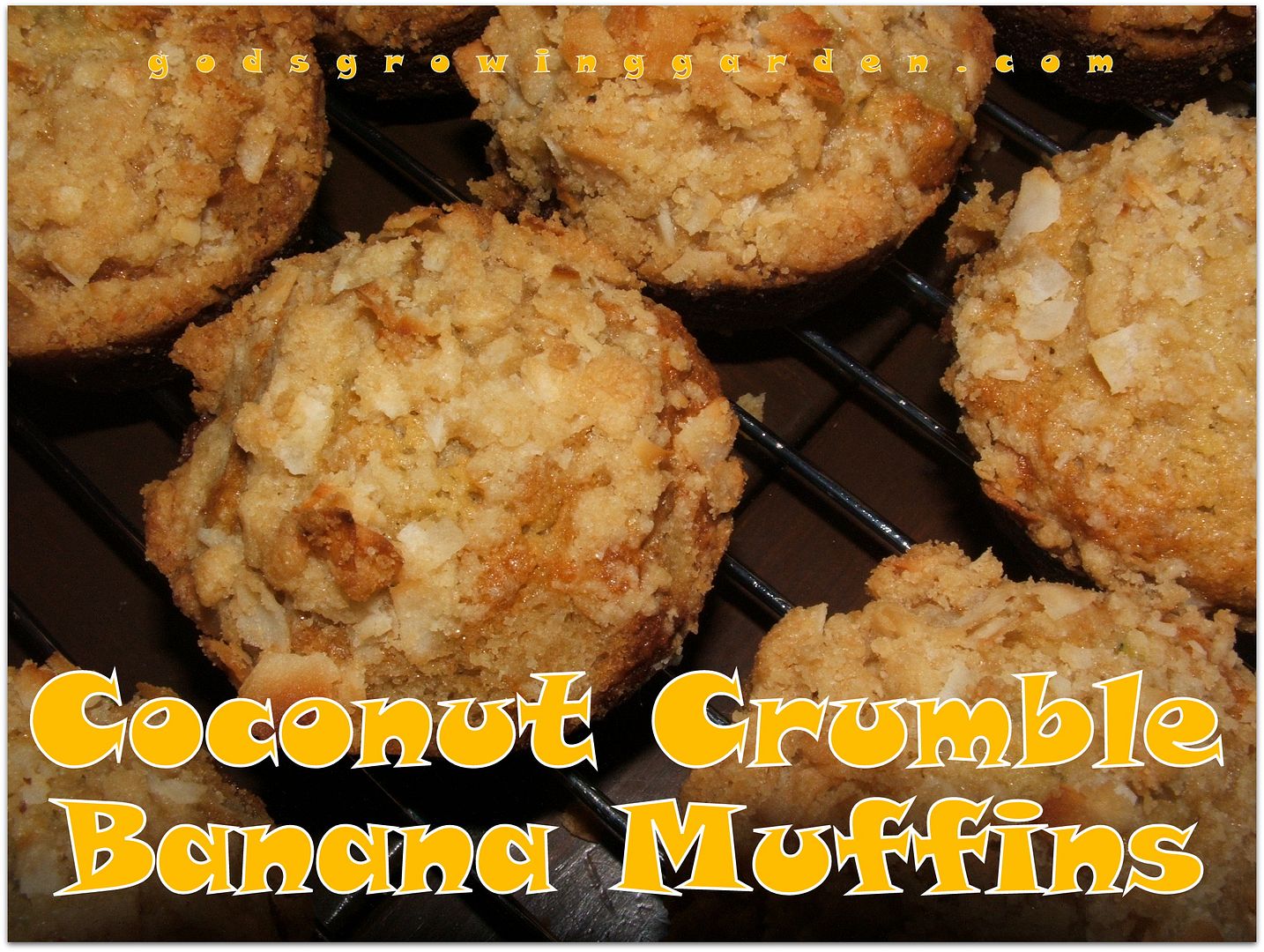 This week is GARDEN feature week - click HERE to LINK UP & you might just be featured next month!
Copyright, Permissions & Disclaimer
Linked to:
________________________________________________
Take Up The THANKFULNESS Challenge!
I challenge you to thank God for something everyday for one year! Either write it down in a diary OR share with us on a blog. If you have a blog & would like to share your THANKFULNESS posts with us, then please fill out this form:
365 Days of Being THANKFUL form - click HERE
and you will be added to the THANKFULNESS page.