What the Eclipse Looked Like from My Area...
I live in south eastern Michigan so we were not in the direct path of the August 21st, 2017 total solar eclipse. According to our local news station, our eclipse percentage was 80% coverage (in other words the moon covered 80% of the sun).
I had 3 factors that impeded my viewing:
1. I was not in the direct pathway of the eclipse. However, I was amazed at how much light 20% of the sun can emit.
2. It was a cloudy day.
3. I did not have the appropriate viewing equipment. I saw a post on facebook that suggested using a smart phone camera in selfie mode to view the eclipse over your shoulder without actually looking at the sun (this is the mode that I used).
ENJOY the following pictures (all pictures were taken by me: Angie Ouellette-Tower)

Photo by Angie Ouellette-Tower
"For God, who said, 'Let light shine out of darkness,' made his light shine in our hearts to give us the light of the knowledge of God's glory displayed in the face of Christ."
2 Corinthians 4:6
Photo by Angie Ouellette-Tower
Photo by Angie Ouellette-Tower
Photo by Angie Ouellette-Tower
Photo by Angie Ouellette-Tower

I thought that this one looks like the entrance to heaven (picture below)
Photo by Angie Ouellette-Tower
And this one looks like an angel holding a ray of sunlight (look at the white part not the clouds)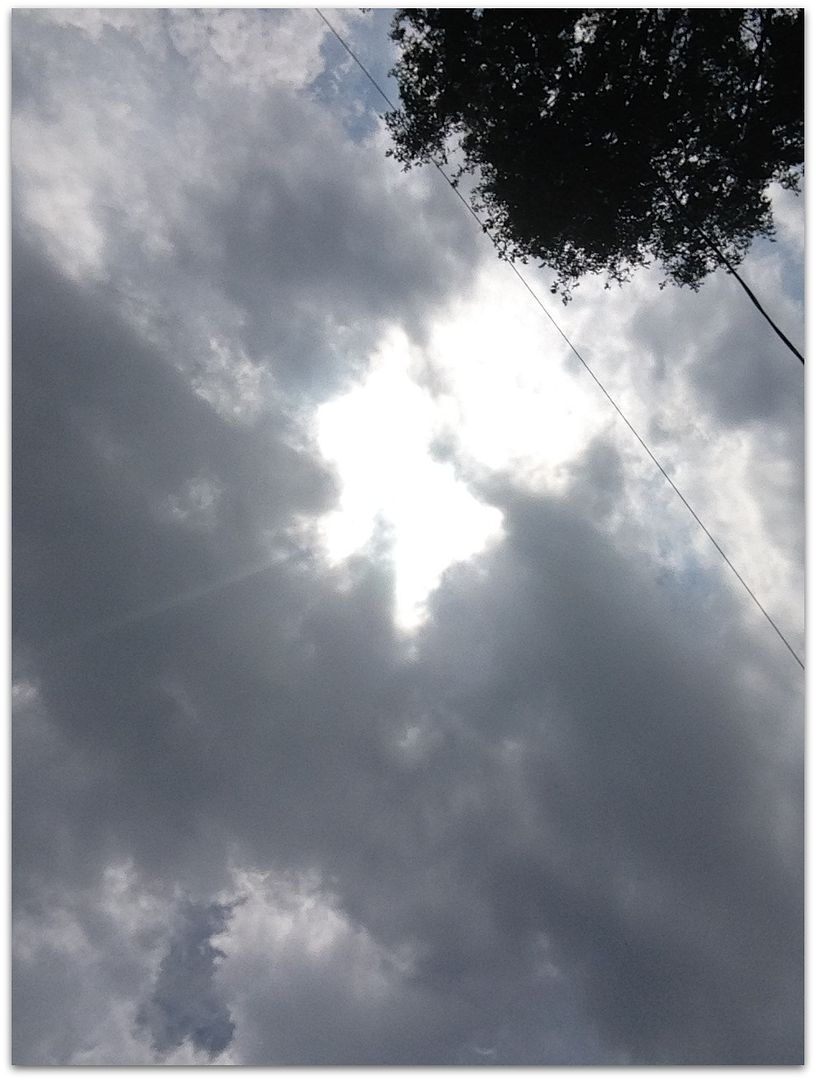 Photo by Angie Ouellette-Tower

Finally this one looks like Cinderella with long flowing hair walking uphill along the electrical wire
Photo by Angie Ouellette-Tower
Copyright, Permissions &Disclaimer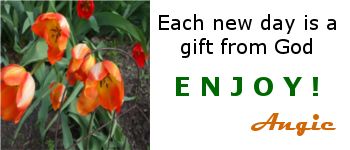 Linked to:
Friday Feature Linky Party
Pretty Pintastic Party
Happiness is Homemade
Over the Moon Party
Lou Lou Girls Fabulous Party
You're the STAR
Wonderful Wednesday Blog Hop
______________________________________________________________________
Take Up The THANKFULNESS Challenge!
I challenge you to thank God for something everyday for one year! Either write it down in a diary OR share with us on a blog. If you have a blog & would like to share your THANKFULNESS posts with us, then please fill out this form:
365 Days of Being THANKFUL form - click HERE
and you will be added to the THANKFULNESS page.