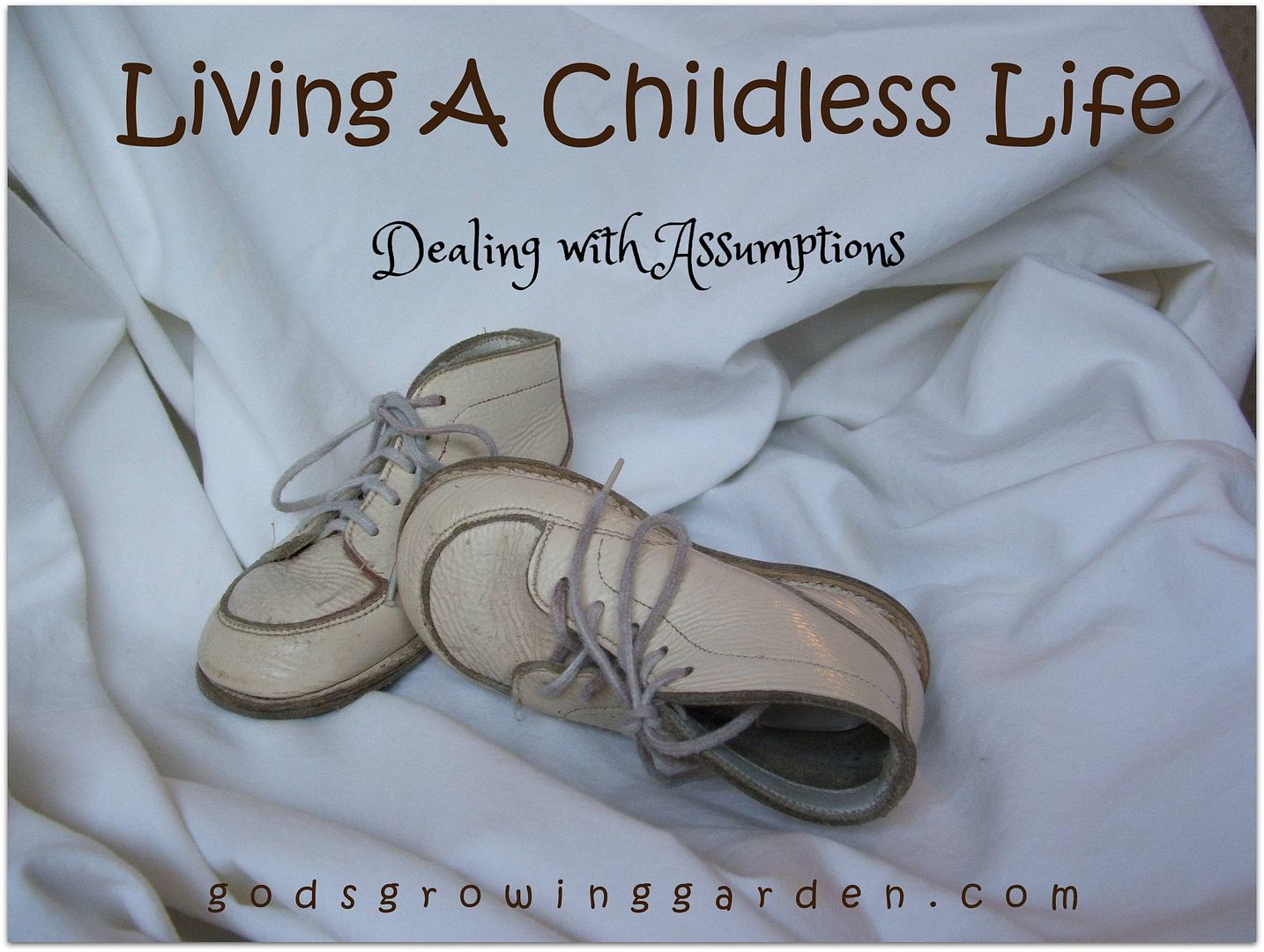 "For I know the plans I have for you," declares the LORD, "plans to prosper you and not to harm you, plans to give you hope and a future." Jeremiah 29:11
I have lived a "Childless" life not because that is what I desired, rather because it just happened that way. I was married in my mid 20's and then every time we thought we were getting settled in - a crisis would arise: health issues including cancer and cardiac disorders, parents-in-law getting ill at the same time (one with cancer and the other with Alzheimer's), etc....and now I'm in my 40's. I did NOT plan for all of this to happen - it just did.
You see, God has been in control of my life all along! God knew that I would not have been able to handle taking care of children when my husband was going through chemo therapy. And, God also knew that we would not have been able to move into my in-law's house to take care of them if we had had children. God is in control and has a purpose for everything - even a "Childless Life."
I thought that I was finished with this series: "Living a Childless Life" but recently I have felt an urge from the Holy Spirit to write another post on "dealing with assumptions."
Let's start by defining assumption - a thing that is accepted as true or as certain to happen, without proof.
I researched some statistics about childlessness online and found out that this area has only been tracked since 1976. The number of adults living their entire life without children has continued to increase since then. As of 2017, 1 in 5 adults will live their life childless - that's 20% of the population!!
Of course these statistics do not go into detail about whether this "childlessness" is by choice or because of some physical/medical problem. These numbers also (obviously) do not show how many are Christian and desire to do God's Will.
We are told as children: "some day you will have children of your own." Even during playtime and especially for girls, playing with dolls automatically trains us or at least puts that seed into our mind and heart that we will one day have a family of our own (I'm NOT suggesting that girls cannot play with dolls). What happens when that child grows up and never has a child of their own? Even into my late 30's there were people at church or even friends who would say to me: "your biological clock is ticking, you better get serious." As I explained above, sometimes these things are just not part of God's plan for everyone's life. When this lifetime expectation of having children doesn't actually happen, it can cause guilt, shame, anger, sadness, bitterness and so much more. What are we to do?
1. Make sure that you are living according to God's plan for YOUR life
First thing of course is to make sure that you are not sinning - that you are living a life that glorifies Christ. The day to day, step by step actions that you should take in your life will be made known to you by God in His timing.
"Love the Lord your God with all your heart and with all your soul and with all your mind and with all your strength. The second is this: 'Love your neighbor as yourself.' There is no commandment greater than these." Mark 12:30 & 31
"give thanks in all circumstances; for this is God's will for you in Christ Jesus." 1 Thessalonians 5:18
2. If you have children - Please do NOT raise them with the assumption that they will have children of their own.
This will probably be the only parenting advice that I will ever give and I'm able to give this advice because I was that child and young adult who worried (especially as I got older) about never having children of my own. And wondered often - what was I doing wrong? - the answer was/is nothing - I am living according to God's plan for MY life. Reread Jeremiah 29:11 - we can NEVER know what God's plan is for our own life or for others lives. Trust that our Heavenly Father will take care of your children.
Train them to live a Christ centered life - this is exactly what every child needs.
"
Start children off on the way they should go,
and even when they are old they will not turn from it.." Proverbs 22:6
3. Don't make God's Will for your life into His Will for others.
I know, it's so easy to say "it worked for me it will work for you also". But we are all different and here again we need to just trust that God will guide your children according to His plan. Of course, as parents you encourage and pray for your children but please don't form their life into what your life was.
"If any of you lacks wisdom, you should ask God, who gives generously to all without finding fault, and it will be given to you." James 1:5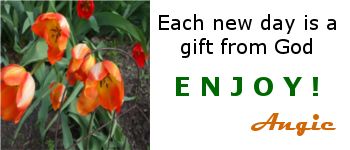 Linked to:
Over the Moon Link Party
Happiness is Homemade
Tuesdays with a Twist
You're the STAR
Friday Feature Linky Party
Oh My Heartsie Girls Wonderful Wednesday
Pretty Pintastic Party
______________________________
"Prayer Warriors United" is a google+ Community where Christians come together in prayer.
C
lick HERE to view or join this community
If you need prayer please fill out this