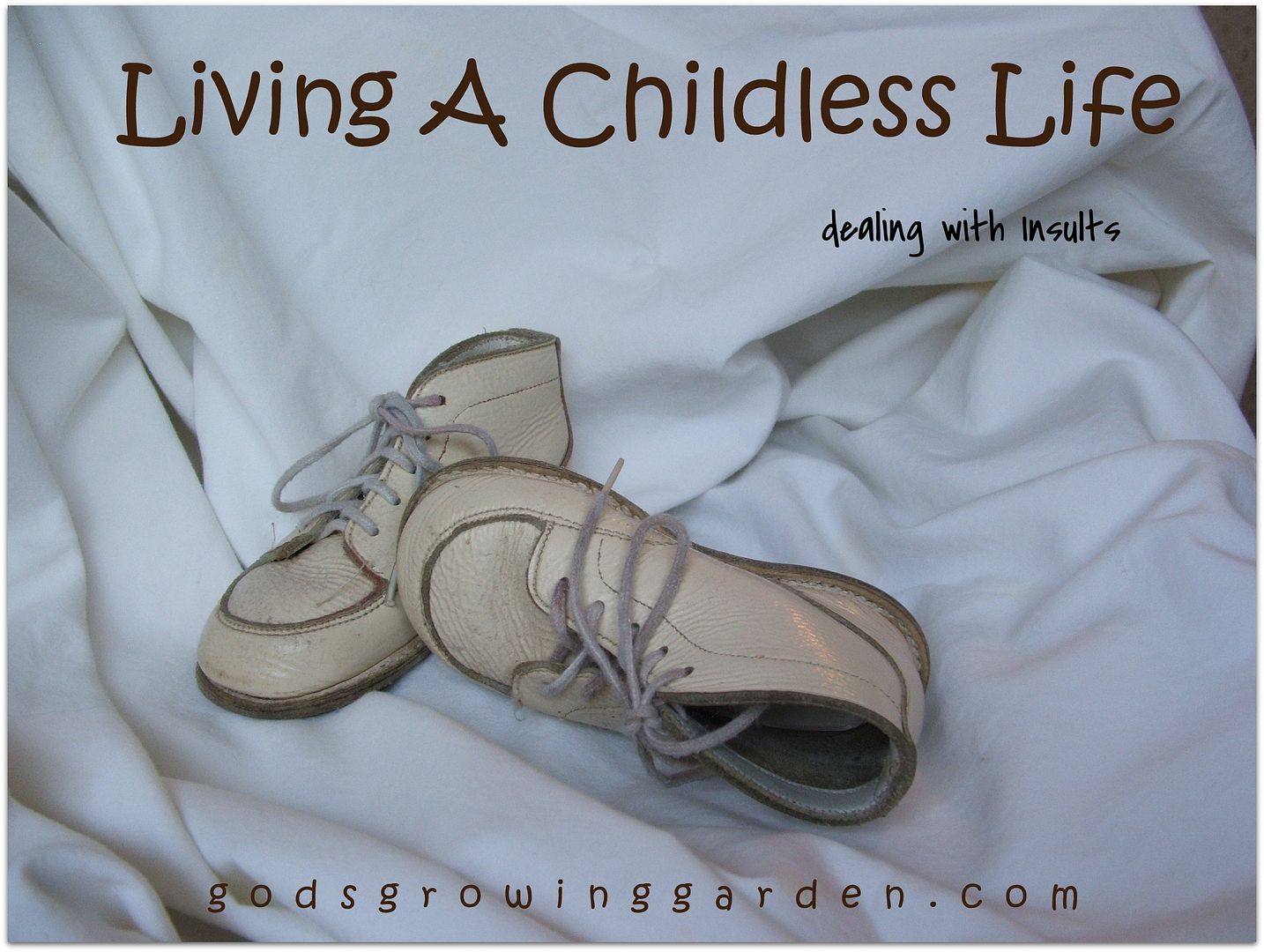 "That is why, for Christ's sake, I delight in weaknesses, in insults, in hardships, in persecutions, in difficulties. For when I am weak, then I am strong." 2 Corinthians 12:10
I have lived a "Childless" life not because that is what I desired, rather because it just happened that way. I was married in my mid 20's and then every time we thought we were getting settled in - a crisis would arise: health issues including cancer and cardiac disorders, parents-in-law getting ill at the same time (one with cancer and the other with Alzheimer's), etc....and now I'm in my 40's. I did NOT plan for all of this to happen - it just did.
You see, God has been in control of my life all along! God knew that I would not have been able to handle taking care of children when my husband was going through chemo therapy. And - God also knew that we would not have been able to move into my in-law's house to take care of them if we had had children. God is in control and has a purpose for everything - even a "Childless Life."
This post is part 2 in a Series on "Living a Childless Life" and today we focus on "dealing with insults." I don't know how long this series will be, but on the second Sunday of every month we will focus on another issue of "Living a Childless Life."
The following are just a few statements that others have said to me in the past:
- "Tic Toc Tic Toc - Your biological clock is ticking!"
- "Women belong in the kitchen barefoot and pregnant"
- (fingers snapping) "You better get a move-on if you want to keep up with my 'Mary'; she just found out that she's pregnant with her eighth child!!"
- "The highest position a woman can get to in heaven is to be eternally pregnant"
- "You don't understand what it's like to get up in the middle of the night with a sick child. Our lives have gone in different directions and I don't think we can be friends anymore."
Five guidelines that will help when "dealing with insults":

1. Interpretation vs Motivation - Give others the benefit of the doubt
"Whoever corrects a mocker invites insult" Proverbs 9:7


There have been so many times in my life when what I say either comes out wrong or is interpreted wrongly. Our interpretation of what others say can be just as damaging as a mean intentioned statement. Don't just assume that what was said was meant to hurt you - give others the benefit of the doubt and believe that they meant you no harm. Let the words of others roll off of you like water off of a duck's back.
2. Respond don't React - Love your enemies
"A fool shows his annoyance at once, but a prudent man overlooks an insult" Proverbs 12:16


Responding requires thought first whereas a reaction is immediate and can be harsh and nasty. Jesus said that we are to love our enemies:
"But I tell you: Love your enemies and pray for those who persecute you," Matthew 5:44
Try inhaling and exhaling slowly before a "reaction" - this will give you time to think and hopefully change your reaction into a well thought out response. Remember that we are only responsible for our own actions - what someone else says or does is their fault and is on their shoulders.
3. Get rid of Gender & Religious Assumptions
These "assumptions" are really some of the most insulting. Things like: "Women need to know their place and belong in the kitchen barefoot and pregnant." OR "God's only purpose for women is for them to bear children and populate the earth."
Nothing good can come from these types of beliefs - these statements are rude, arrogant, offensive and even abusive. If your statement or your action doesn't glorify God then don't say it or don't do it.
4. Judging Others + Getting Even = Lost Relationships
"Do not repay evil with evil or insult with insult, but with blessing, because to this you were called so that you may inherit a blessing." 1 Peter 3:9
I have never been "quick on my feet" with a witty response - hours later I always end up thinking "why didn't I say this or that." However, when it comes to situations where I might "repay an insult with an insult" I am thankful that I'm not quick enough to "get even" with another insult. At the beginning of this post I shared with you some of the insulting statements that have been said to me. In the case of my "friend" who said that I didn't understand and that our lives had gone in different directions - well, she is correct I didn't understand. However, she also didn't understand what it was like to watch your spouse go through chemotherapy but I still wanted our friendship to continue and I still believe that we could have been there for each other, even with our differences. Just like it says in Proverbs 17:17 "A friend loves at all times."
Relationships will be lost if you pass judgment and if you try to get even with that person.
5. Always Forgive
"Bear with each other and forgive whatever grievances you may have against one another. Forgive as the Lord forgave you." Colossians 3:13
Even if you find out that what someone did or said was intentionally insulting - you still need to forgive them. If they have not repented - forgive them. If they continue to say or do horrible things - forgive them. Now, I need to clarify - don't keep trying to make them like you - just forgive and be on your way.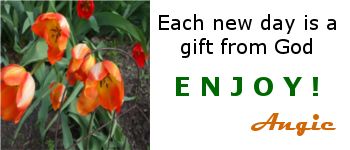 Linked to:
Countdown Blog Hop
Inspiration Monday
Good Tips Tuesday
Unite the Bloggersphere Blog Hop
Let's Be Friends Blog Hop
Adorned From Above
______________________________
"Prayer Warriors United" is a google+ Community where Christians come together in prayer.
click HERE to view or join this community
If you need prayer please fill out this