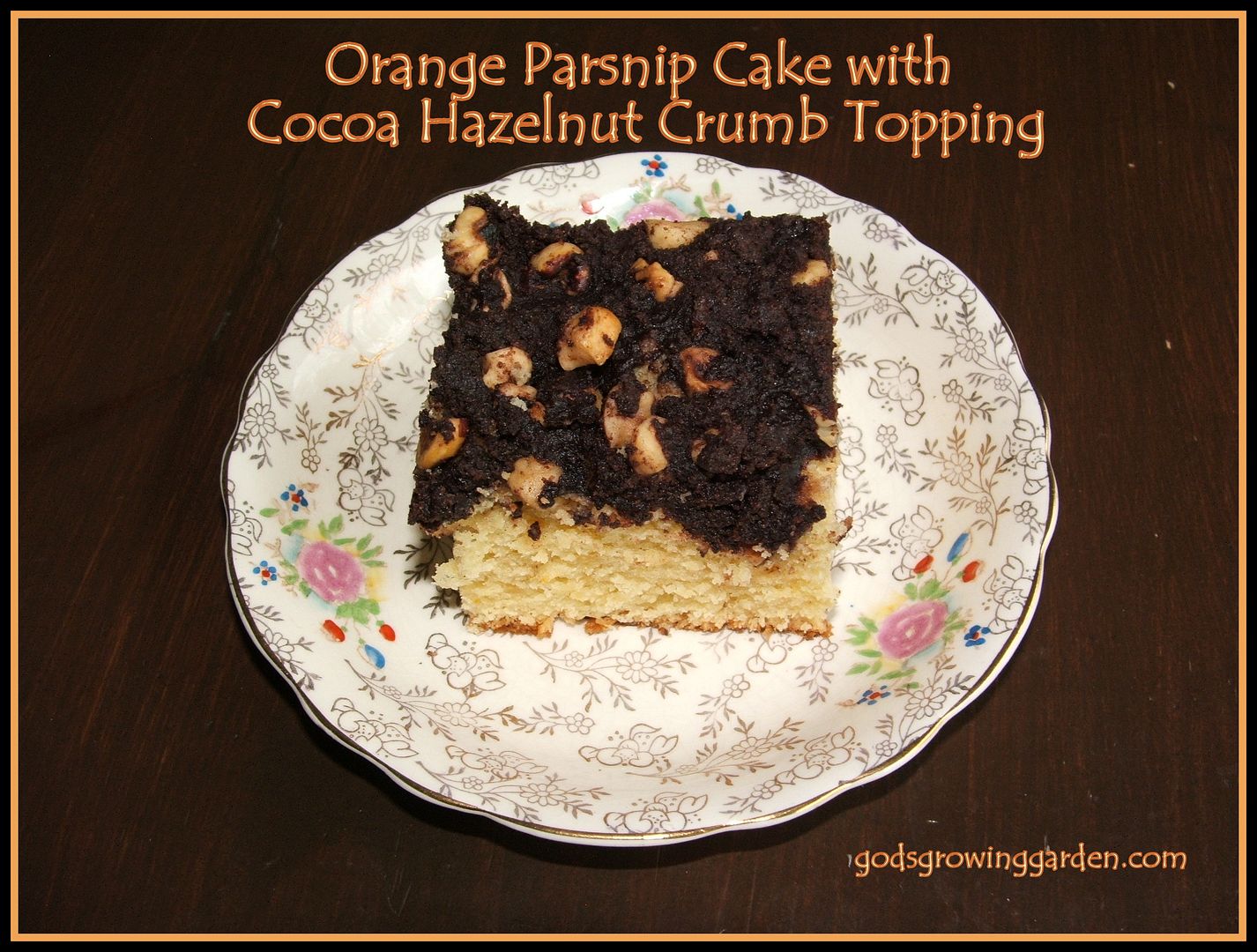 Orange Parsnip Cake with Cocoa Hazelnut Crumb Topping
There is a good and bad kind of "bitter." There is the bitterness that stems from anger and hate but then there is the heavenly kind of bitter that comes from dark chocolate and orange rind. This recipe combines both of those heavenly bitter flavors and the added shredded parsnips makes this the most scrumptious dessert.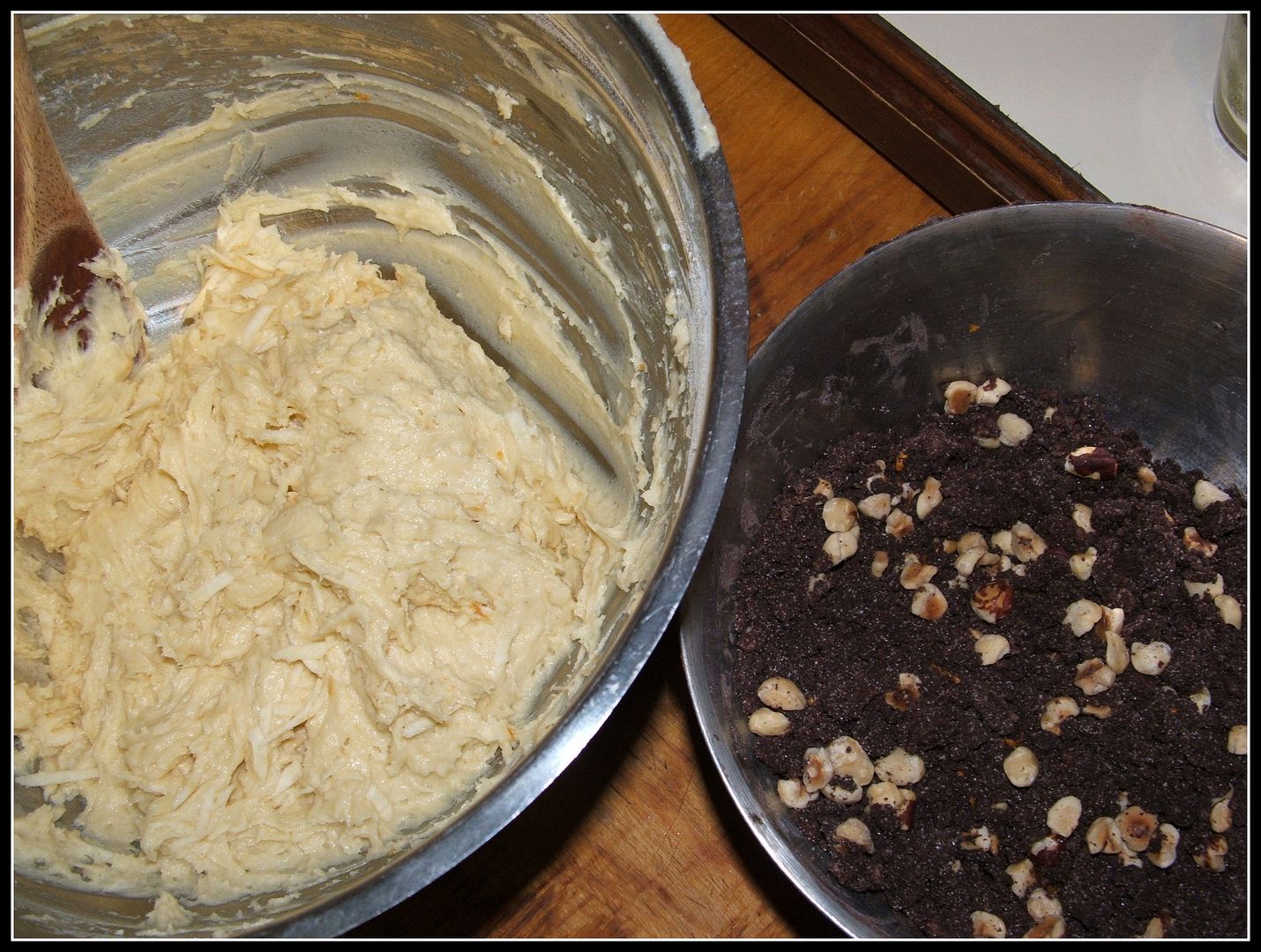 Cake
1/3 cup butter (softened)
1/2 teaspoon salt (if unsalted butter)
1 teaspoon vanilla extract
1/4 teaspoon nutmeg or cinnamon
3 teaspoon baking powder
With an electric mixer - cream the butter & sugar until fluffy. Then add the sour cream & egg. Continue beating and add the orange juice, orange rind and vanilla extract just until combined. Now with a wooden spoon stir in the flour, spice & baking powder. Finally stir in the shredded parsnips (the dough will be quite dense and a little stiff). Pour the dough into a square Pyrex dish that has been buttered or sprayed - spread the dough around until it is evenly dispersed. (see bottom picture on the left). Now make the crumb topping.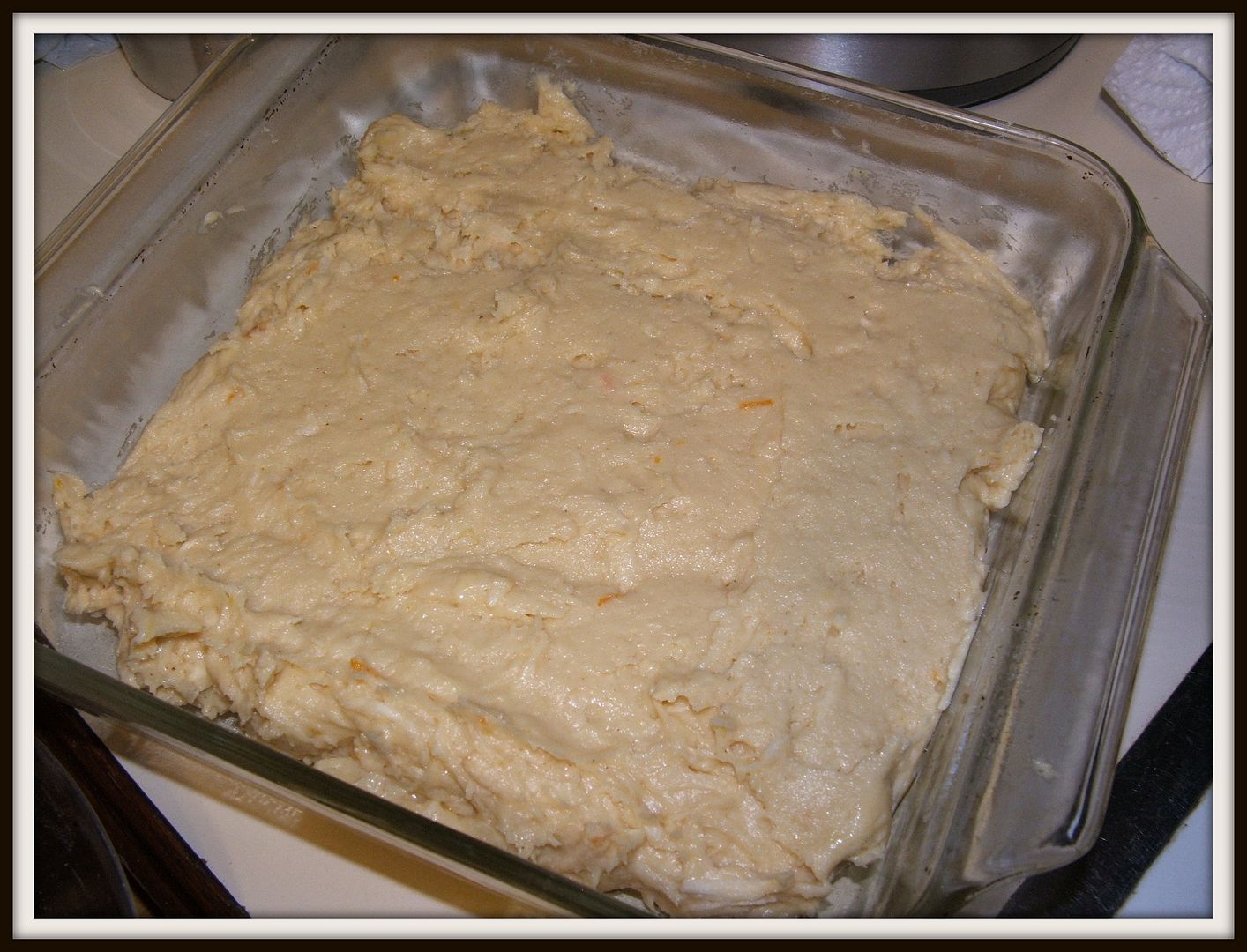 Crumb Topping
1/2 cup hazelnuts (chopped)
1 teaspoon orange rind
Stir the cocoa, sugar & flour together. With a pastry cutter - cut the butter into the flour/cocoa mixture until it is crumbly and the "crumb" sizes are about the size of a dime. Stir in the orange rind & the hazelnuts. Now spread the crumb topping on top of the dough (see picture above on the right).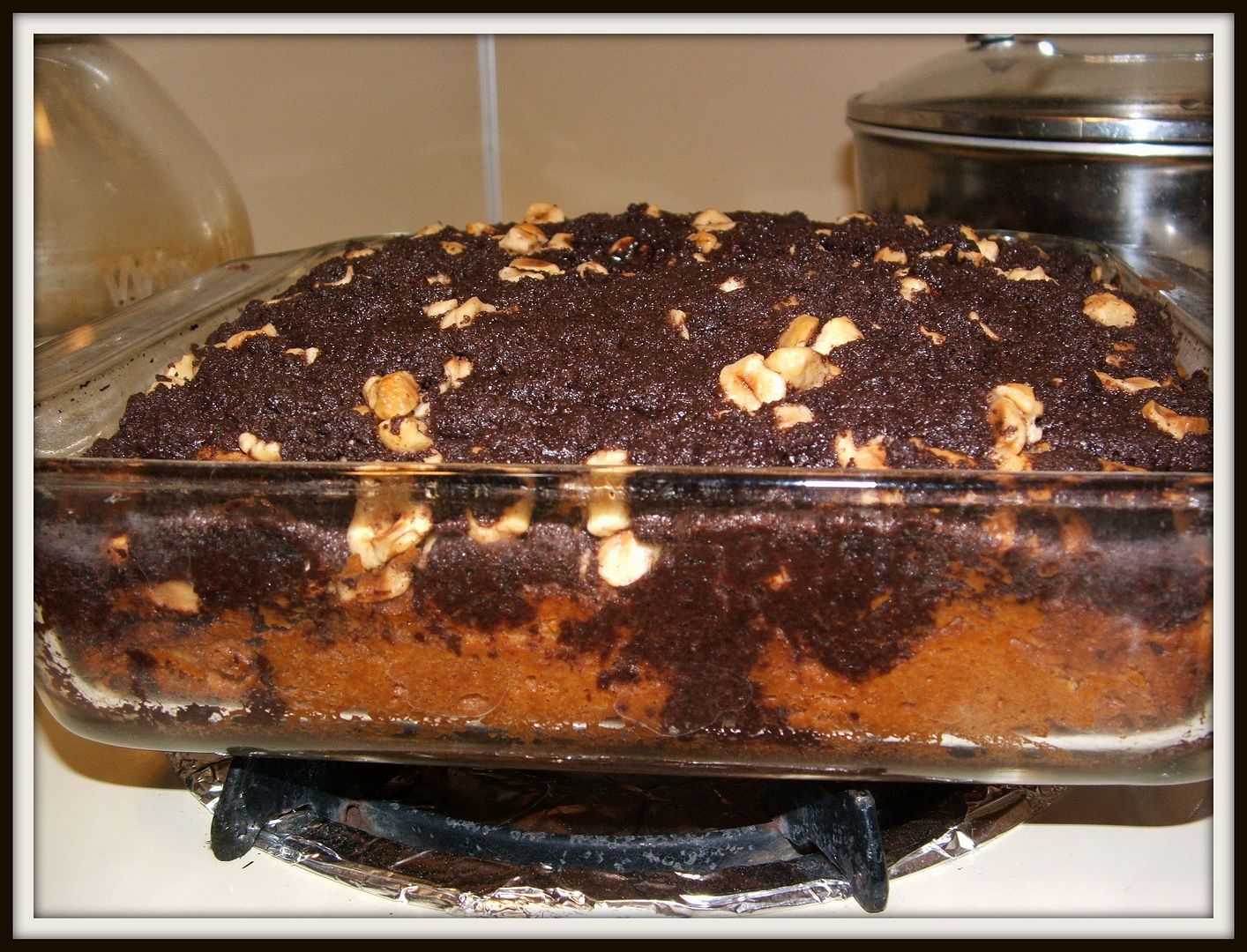 Bake in a preheated 350 degree oven for 40 to 45 minutes (or until a toothpick inserted comes out clean).
Allow to cool, serve & ENJOY!!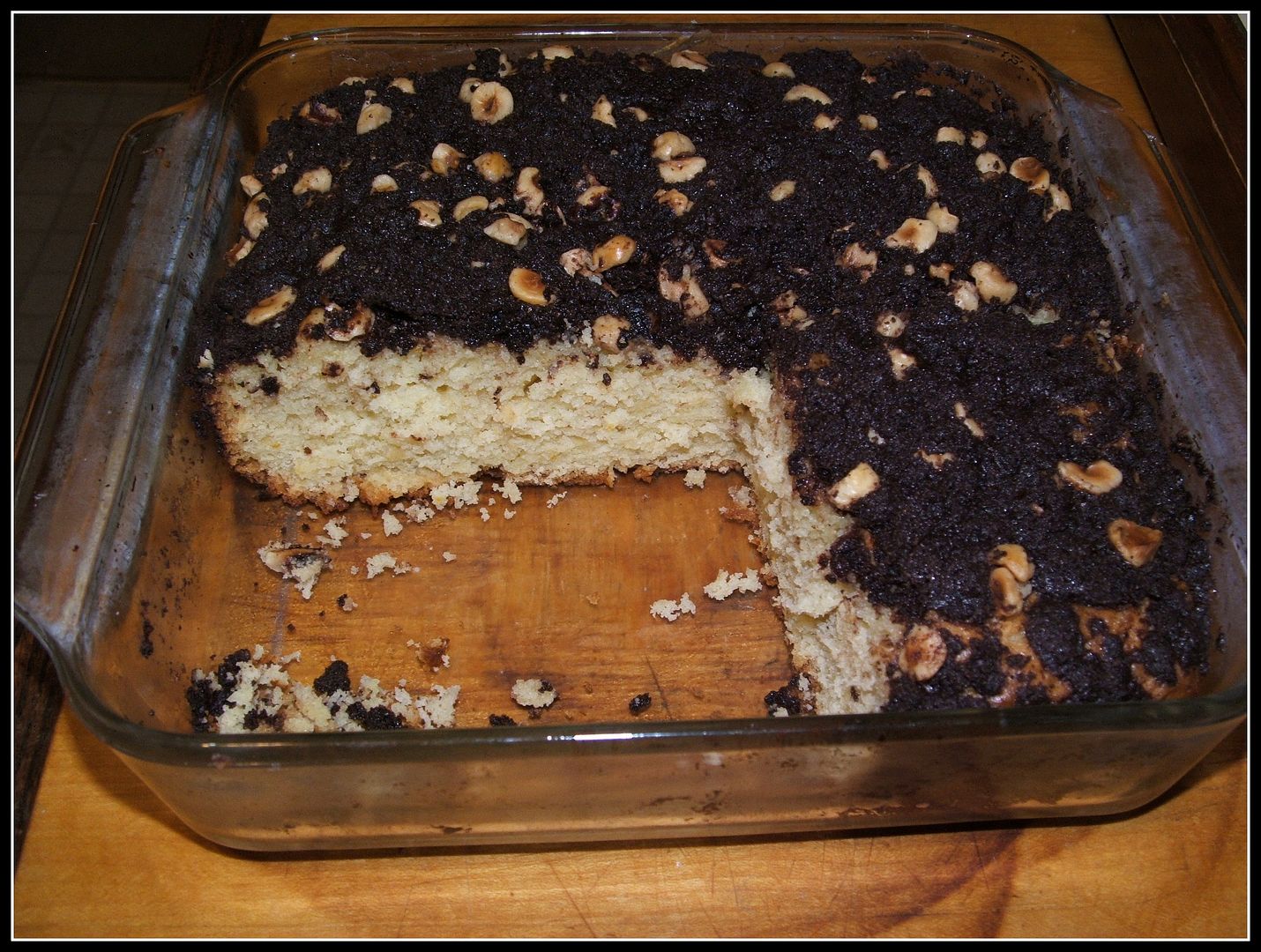 Copyright, Permissions & Disclaimer

Linked to:
All My Bloggy Friends
Tuesdays With a Twist
Adorned From Above
Domesblissity
52 Mantels
HomeAcre Hop
TGIF
Foodie Friday
Freedom Fridays
Weekend Social Mix
Fun Friday
One Sharendipity Place
Get Social Sunday
_____________________________________________________________________________________
Your monthly ad could be here! Click the button to see how