Checkout this BLOGGER OPP for Mother's Day!
_________________________________________
Blogger Opp ~ The Gifts For Mom Giveaway! Sign Ups Close 4/15 (Free & Paid Options Available)
Deliciously Savvy is hosting another fabulous giveaway for all things Mom! 1 LUCKY Winner Will Receive Everything Listed Below! Check it out and Sign Up Today to Help Me Promote! I cannot do it without you! As always,Thank You!

Co-Hosted By ~ ???

ff0000;">Sponsored By: ff0000;">1 LUCKY WINNER will get each item listed below! * Emmi's Essentials Aromatherapy Diffuser ($69.99 ARV)
* Pedi.Cure NOW in PINK ($35.99ARV)
* Azure Naturals ULTIMATE RETINOL Anti Wrinkle Serum ($24.95 ARV)
* Era Organics Relief ($24.99ARV)
* Apparel Boxes – Set of 10 boxes ($22.99ARV)
* Fruit Infusion Water Bottle ($26.99ARV)
* Healthy Vegetable Spiralizer ($24.99ARV)
* Supreme Silicone Baking Mat Set ($20 ARV)
* MIU COLOR® Packable Handy Lightweight Nylon Backpack Daypack ($30.99ARV)
TOTAL VALUE OF $345 In Prizes For 1 LUCKY Winner!!! Sign Up Today To Help Promote!
Sign Ups Close 4/15

Giveaway starts 4/18 12AM EST until 5/04 12AM EST

Entrants must be 18 years old to enter and giveaway is open to US residents only..

All bloggers will receive 2 free links for posting and promoting giveaway (Or pay $3 to mcushing7@hotmail.com via Paypal for 2 links without Announcement)

***If you have an issue with announcement post…. email me at mcushing7@hotmail.com and I will send you the HTML directly***

Please share this on your social media!

Choice for free links: TWITTER, FACEBOOK, INSTAGRAM, OR PINTEREST


Co-hosts are $8 for the free links plus 5 more links of choice (and I mean ANY!), Co host page on their site and at minimum 1 to 2 Extra Follow Pages.

Of course no google+ and no required facebook like. Other sign up options available on sign up form too!


Blogger With The Most Referrals Will Earn a FREE Co-Host Spot! If already signed up to Co-Host, you will be refunded or if promoting with 2 FREE links you will receive a FREE Co-Host spot! Make Sure They Mention You In The Sign Ups!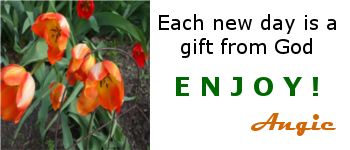 _____________________________________________________________
Click the button below to enter the Great Giveaways going on now!!: