It's that dreaded Tax time of the year - turn that around and make it a special time of year by entering for your chances to win $250 CASH in this great GIVEAWAY!!
(the following post was written by Laura from "Mice in the Kitchen")
Paying taxes can be such a drag but winning $250 in the Tax Day Giveaway is super simple!!
An amazing group of bloggers have come together to make your wallet a little bit fatter.
How to Enter: It's simple...all you have to do is use the Rafflecopter form below to enter to win!!
When can you enter: NOW...all the fun ends at Midnight on April 15th!!
How to spend $250: However you want!!


The Tax Day Giveaway has been sponsored by this group of amazing people.
Make sure to stop by their blog, stay a while and say hello!
a Rafflecopter giveaway
Must be 18 years or older to participate in this giveaway. Must have a verified PayPal account for monies to be transferred to the winner. The winning entry will be verified. Once the winner is notified they have 72 hours to reply back or a second winner will be selected and the first one will have no claim to the prize. This giveaway is open worldwide but prize money is valued on the US dollar and any taxes is at the sole responsibility of the winner and not of anyone who contributed to this giveaway.
If you have any questions please contact Mice In The Kitchen BEFORE entering the giveaway.
Good luck!!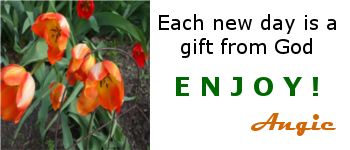 _____________________________________________________________
Click the button below to enter the Great Giveaways going on now!!: