Welcome to another Wonderful #WakeUpWednesdayLinky! #95
_____________________________
Tweet #wakeupwednesdaylinkyparty
**************************************************
Thank you so much to all those who share your blog in our party.
I have the greatest best friend in the whole world. You may think that you do, but ask yourself, "has my best friend made me a Doctor Who Christmas Tree?" I thought not. Every year, Lorene and I do the 12 days of Christmas for each other and each year it has become increasingly Doctor Who centered.
These cute little Apple and Cranberry Puffy Pancakes are the perfect breakfast on the go! Ready in under 30 minutes, you can fill them with whatever fruit you want to make an utterly delicious portable breakfast!
mason jars have become a very hot commodity in the past few years…
from weddings to recipes, mason jars are the latest and greatest in portioned gift ideas. in my opinion, mason jars are the perfect vessel for delicious recipes* that you can take anywhere, anytime!
This pumpkin loaf wasn't out of the oven for more than 15 minutes before I saw my 3 year old son picking big chunks out of the side and eating what he calls "pumpkin cake". What happens when mom says "No pumpkin loaf before dinner"? You wait until she's not looking and just grab chunks off the side of the loaf while it's cooling. What a little stinker!
Earlier this summer a client asked me to keep my eyes open for a twin headboard to transform into a bench for her entry. It took a few months before finding the perfect headboard and footboard combination that would accommodate rails on the bottom for shoe storage.
In my quest to make more recycled crafts for the holidays, I was inspired by these on Pinterest when I put this tree together. It's made of recycled newspaper tubes woven into stars made in graduated sizes and glued together.
Are you already thinking about Christmas? I know it's crazy! October is not even finished yet and we are already planning and creating Christmas decoration right?. Actually the only thing that stops me from start assembling my Christmas tree is our Halloween decoration LOL.
The delicious taste and smells of homemade apple cider! There is nothing quite like it for entertaining during the holidays, enjoying a mug on a chilly day, or sitting in front of the fire with family and friends. This simple to make Stovetop Spiced Apple Cider Recipe is aromatic and oh so tasty! Your whole family will enjoy it.
Want to get organized but don't have a small fortune to spend on containers? You're in luck! You have some free and fabulous organizers right in your kitchen: your cereal boxes! You'll be amazed at what you can make with an ordinary cereal box. With a little tape, glue, paper and fabric, you can turn a free cardboard box into a beautiful organizer for your home. Here are some fun and functional ideas to get you started.
Ugh yes! You are right, that IS a slice of Heaven on plate! There is no dessert I love more than one that is warm, gooey with a scoop of ice cream on top. Ugh, my fav!
I love a good piece of apple pie, but some­times I don't want to mess with mak­ing a pie crust and such. I found this recipe that has a type of short­bread cookie crust, topped with per­fectly spiced fresh apples, a bit of the crust on top and then a fab­u­lous glaze on top. It turned out mar­velous! Come on and give it a try.
I'm thankful for many things, but one of those is definitely pie, so I created a themed meal surrounding it! For dessert, a layered, creamy confection with a graham cracker crust, spread with a peanut butter and BUTTERFINGER® Bits-infused filling, then topped with whipped cream and more Bits.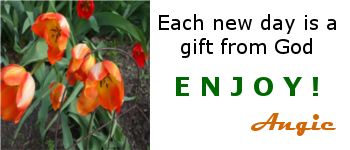 _______________________________________________________________
Grow with us on the CLIMB blog hop!
It's a month long networking Linky!